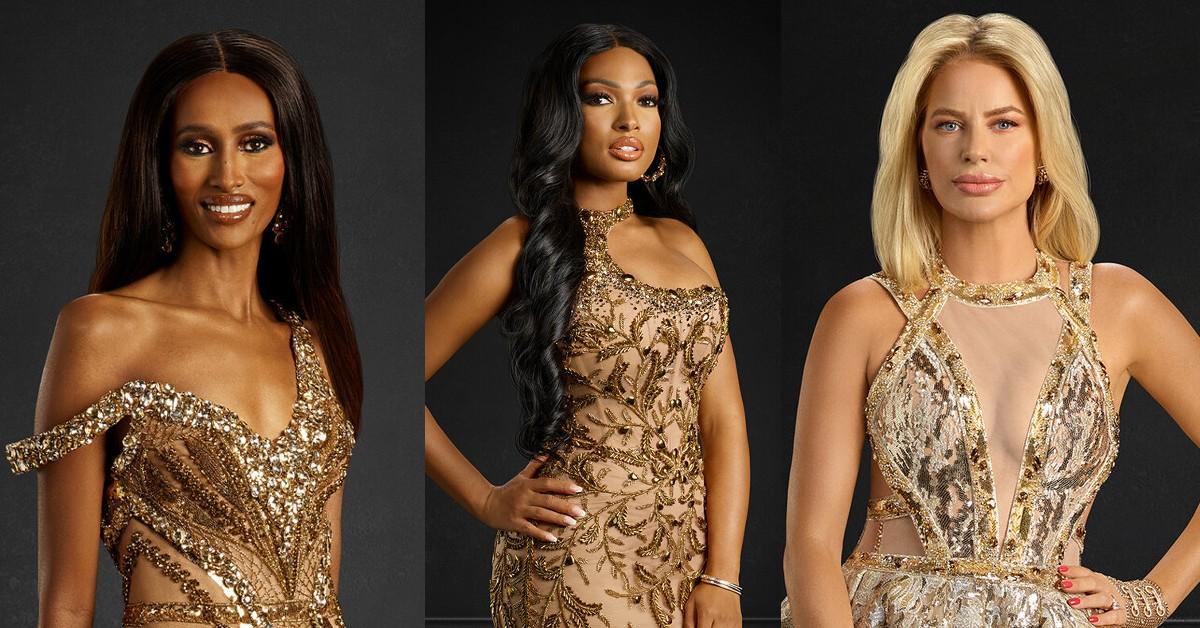 Recreate Memorable Looks From 'The Real Housewives Of Dubai' On A Budget — Shop Now
All products featured on Morning Honey are independently selected by our editors. However, when you buy something through our retail links, Morning Honey may earn an affiliate commission.
Bravo has done it again with their new housewives series The Real Housewives of Dubai. The new series airs Wednesday nights after The Real Housewives of Beverly Hills. It's safe to say that both series have built a reputation for their fashionable cast and their wealthy lifestyles. Both shows have given audiences insight into the reality of living in some of the most coveted zip codes in the world.
The premiere of Bravo's UAE-based series showcased jaw-dropping clothing, jewelry and views. But you don't have to be a wealthy ex-patriot to enjoy the finer things in life, as we have found affordable alternatives to some of the RHODubai cast's signature outfits.
Article continues below advertisement
Caroline Stanbury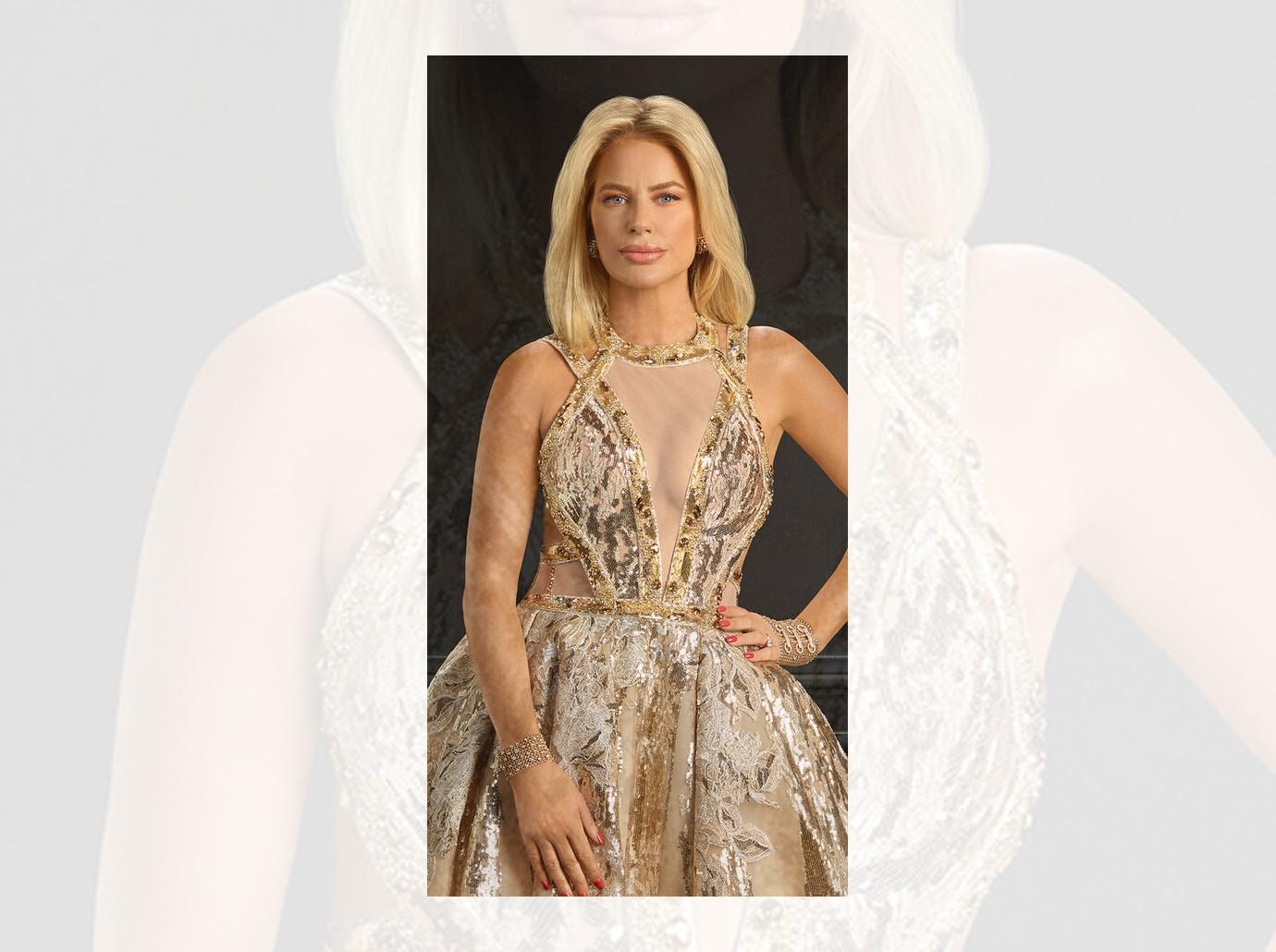 Bravo fans might remember Caroline Stanbury from the series Ladies of London. Prior to her career in reality television, Stanbury was a fashion stylist in London and owned her own company, The Gift Library. While starring in the U.K.-based series, Stanbury showed the highs and lows of owning her own luxury business, which included making the decision to shut down her business.
Since the show wrapped in 2017, the socialite's life has changed drastically, but she's still as fabulous as ever! After leaving Ladies of London, Stanbury moved to Dubai, went through a divorce and re-married. It's safe to say her world is looking a little different than before, but her love of fashion is a constant.
Stanbury's style is simple but elegant, as she is typically seen on the show wearing a crisp button-down, pencil skirts and fitted tops.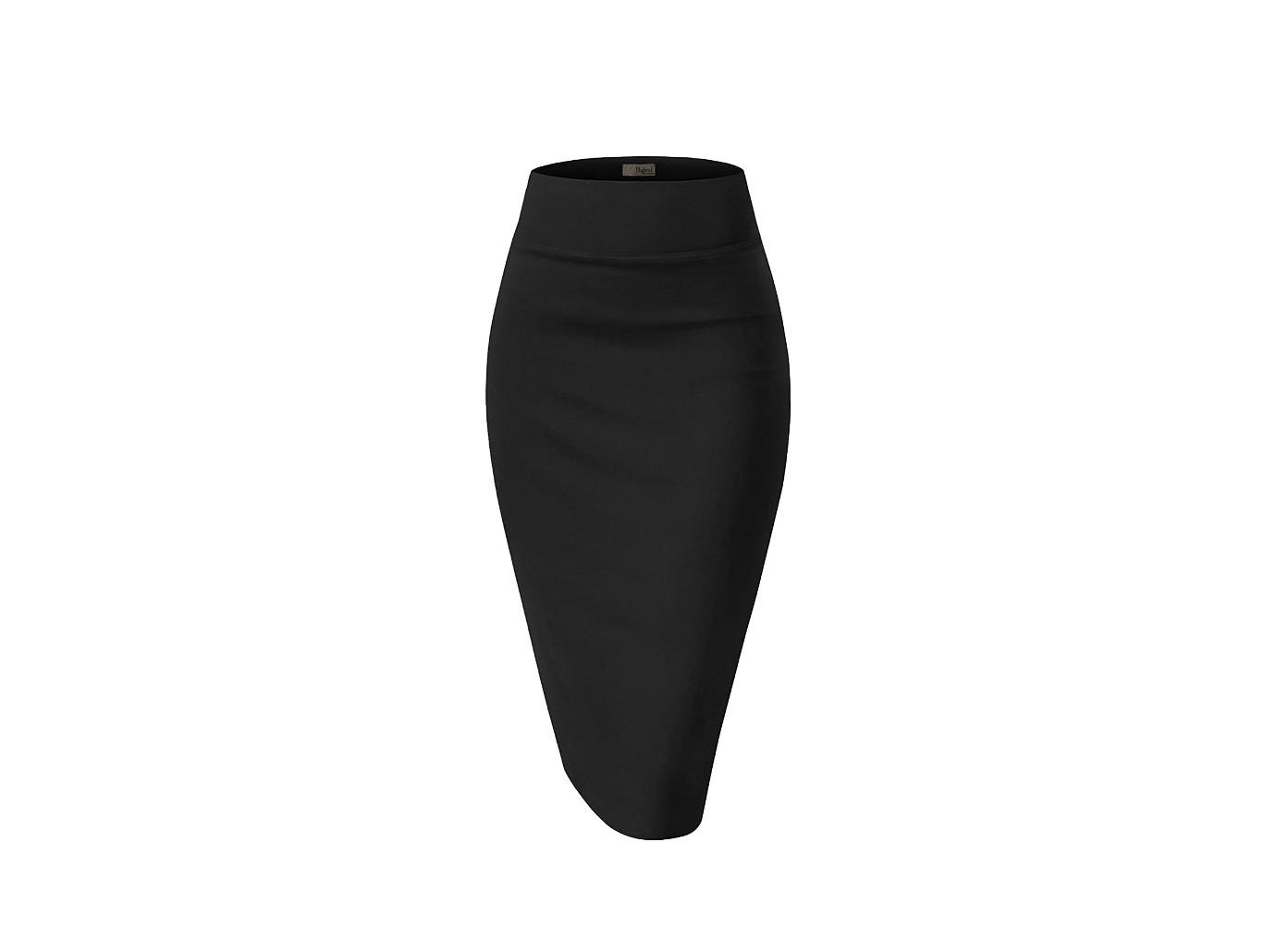 SHOP NOW
H & C's Women Premium Nylon Ponte Stretch Office Pencil Skirt retails for $19.99 at amazon.com.
Article continues below advertisement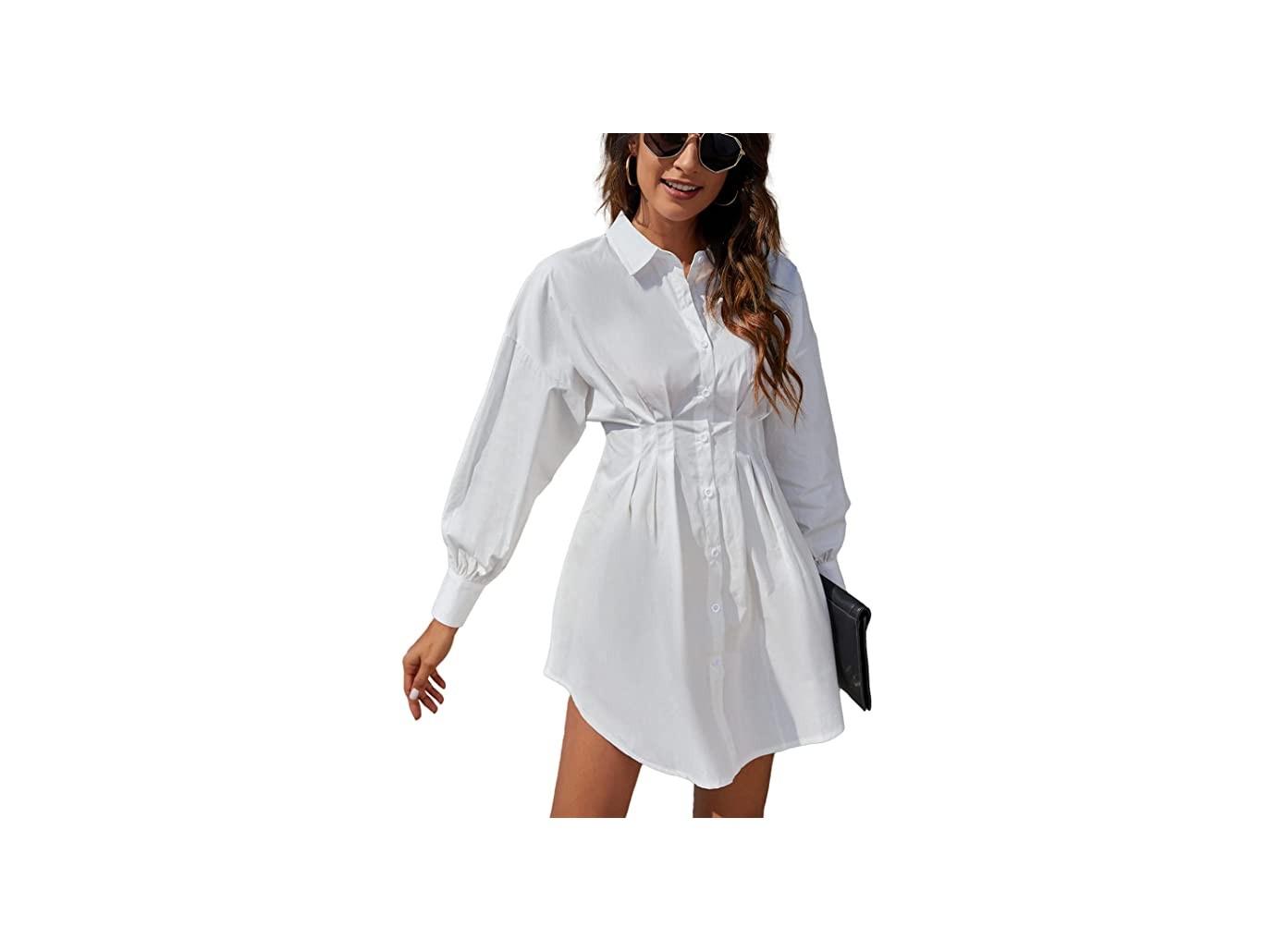 SHOP NOW
Rozegaga's Women's Sexy Deep V Neck Collared Button Down Long Sleeve Cinched Waist Mini Shirt Dresses retail for $24.99 at amazon.com.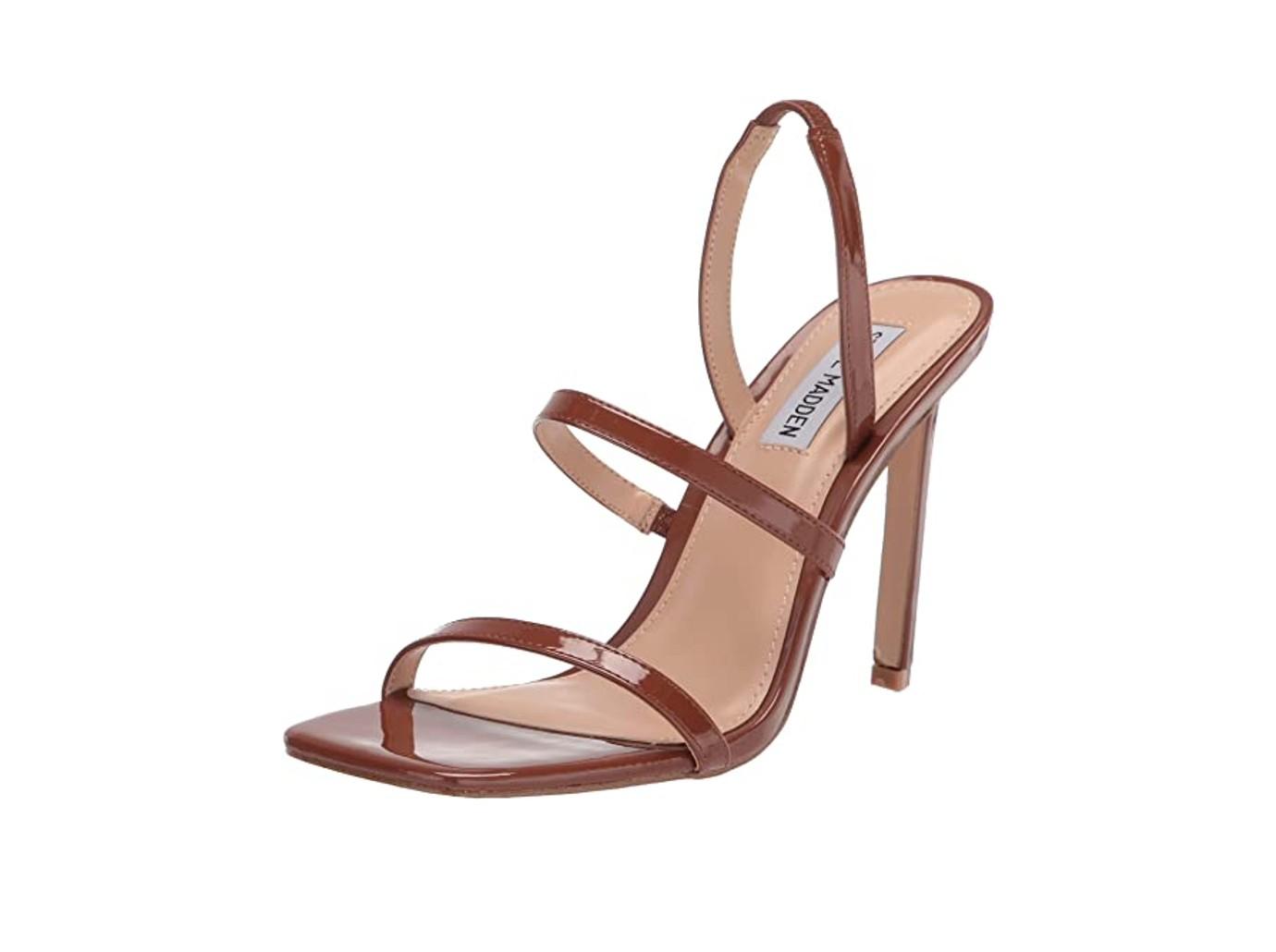 SHOP NOW
Steve Madden's Women's Gracey Heeled Sandal retails for $61.14 at amazon.com.
Article continues below advertisement
Lesa Milan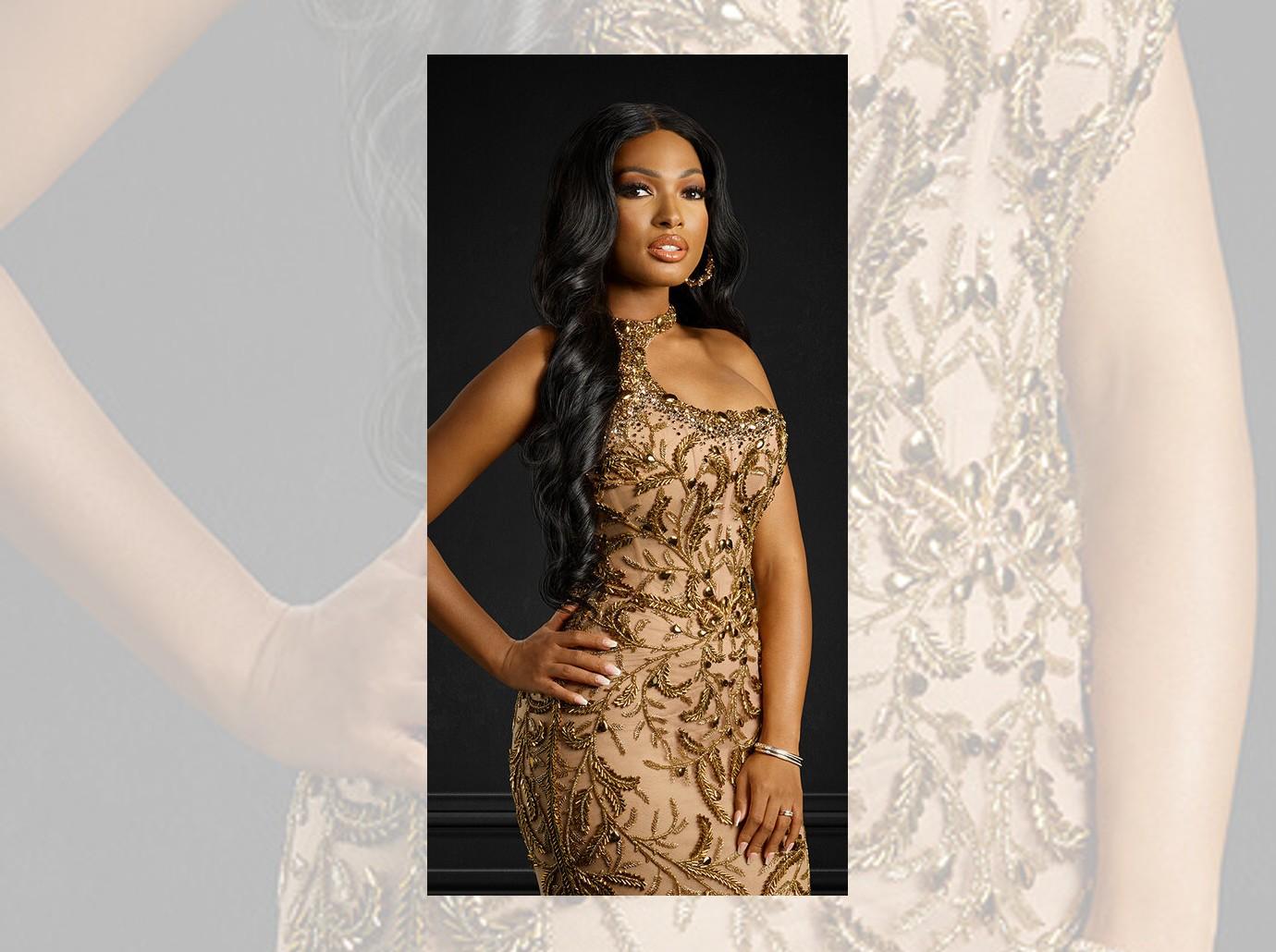 Lesa "Milan" Hall is another cast member who made a name for herself in the fashion industry prior to joining the Bravo family. Hall is best known for winning the Miss Jamaica title and designing maternity wear for celebrity expecting mothers. The Jamaican-American entrepreneur is typically seen wearing form-fitting dresses, bold colors and silhouettes that accentuate curves.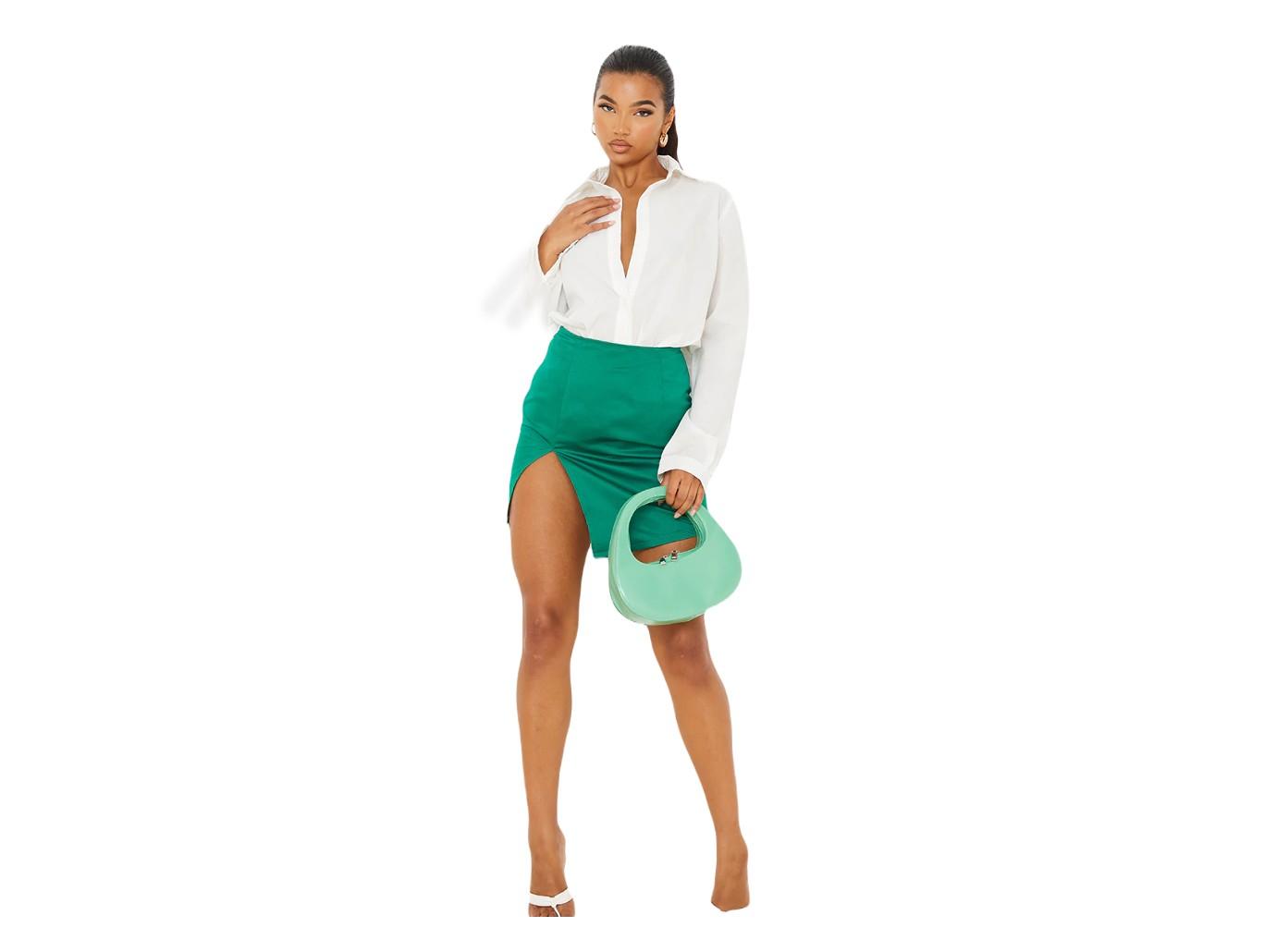 SHOP NOW
Pretty Little Thing's Bright Green Tailored Satin Asymmetric Split Front Mini Skirt retails for $28 at prettylittlething.us.
Article continues below advertisement
SHOP NOW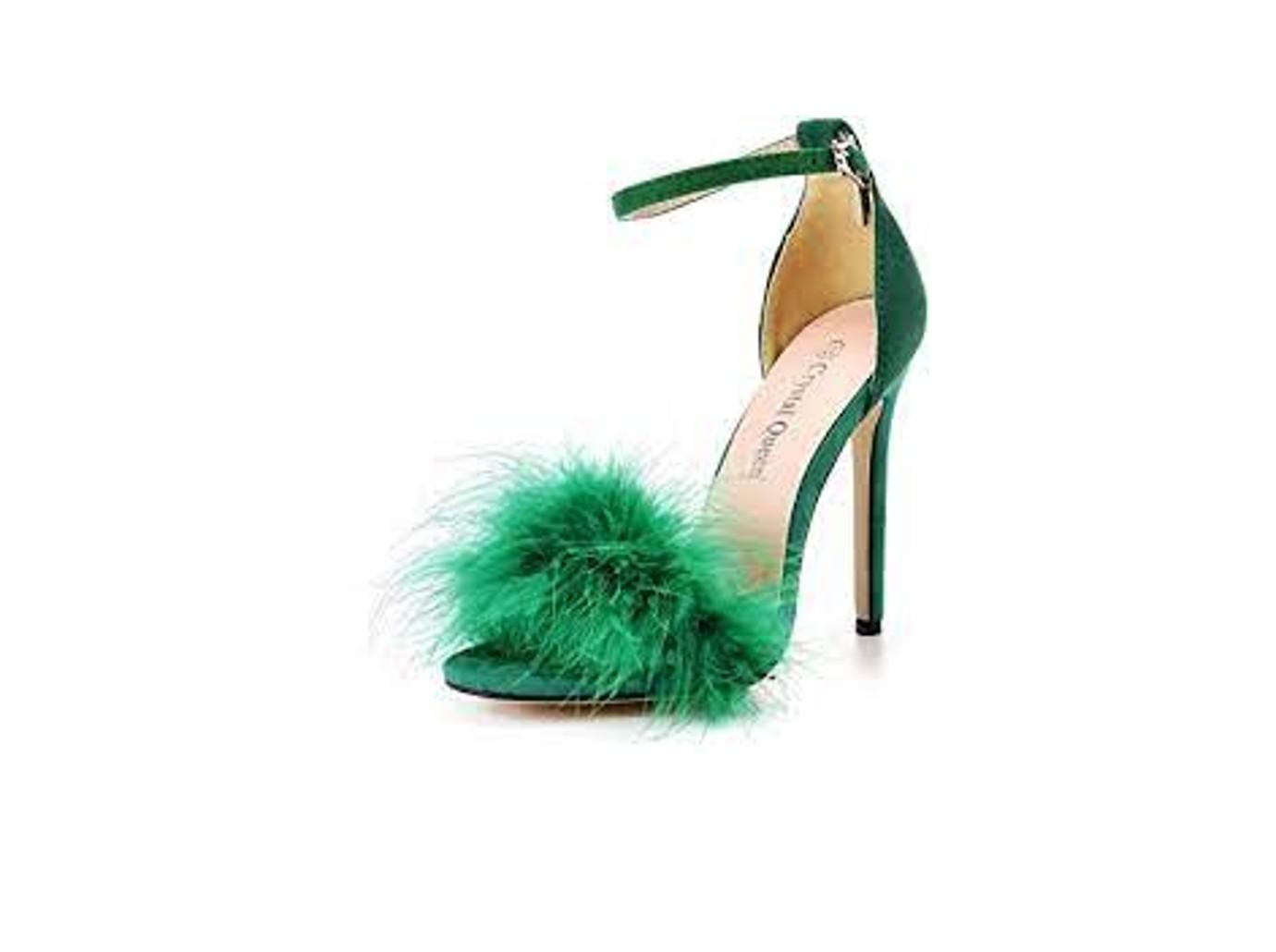 SHOP NOW
Crystal Queen's Open Toe Ankle Strap Fluffy Feather Stiletto Heels Sandals retail for $39.99 at amazon.com.
Article continues below advertisement
Chanel Ayan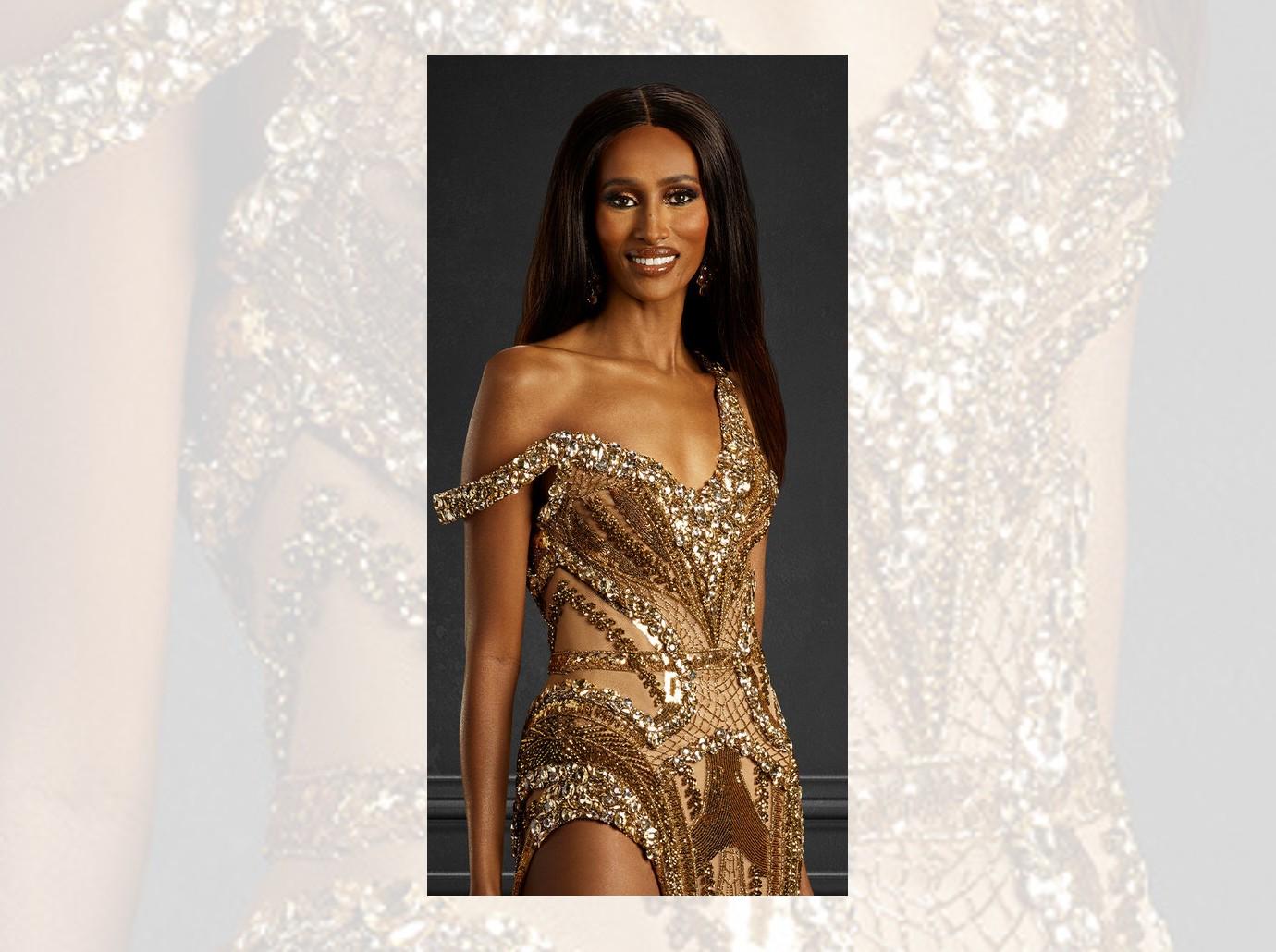 Chanel Ayan is more than just a model, but the businesswoman continues to break barriers within the fashion world in Dubai. According to People, she is Dubai's first Black supermodel. With her years on the catwalk, it comes as no surprise that she is already inspiring fans of the series to embrace incorporating bright colors, loud confidence and wigs into their wardrobe. Ayan is often seen wearing long beaded gowns with intricate details.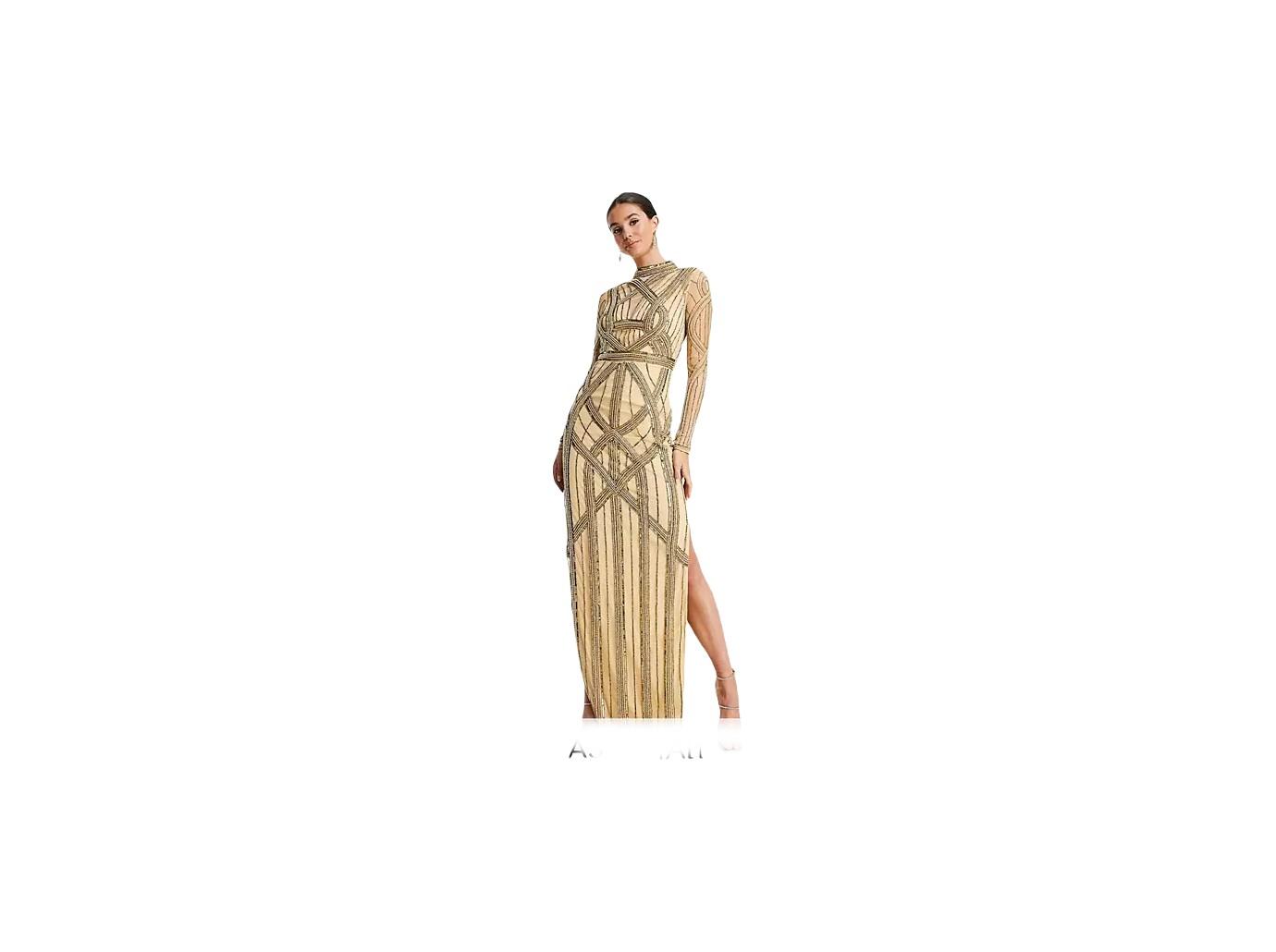 SHOP NOW
ASOS Design's Tall High Neck Embellished Maxi Dress retails for $200 at asos.com.