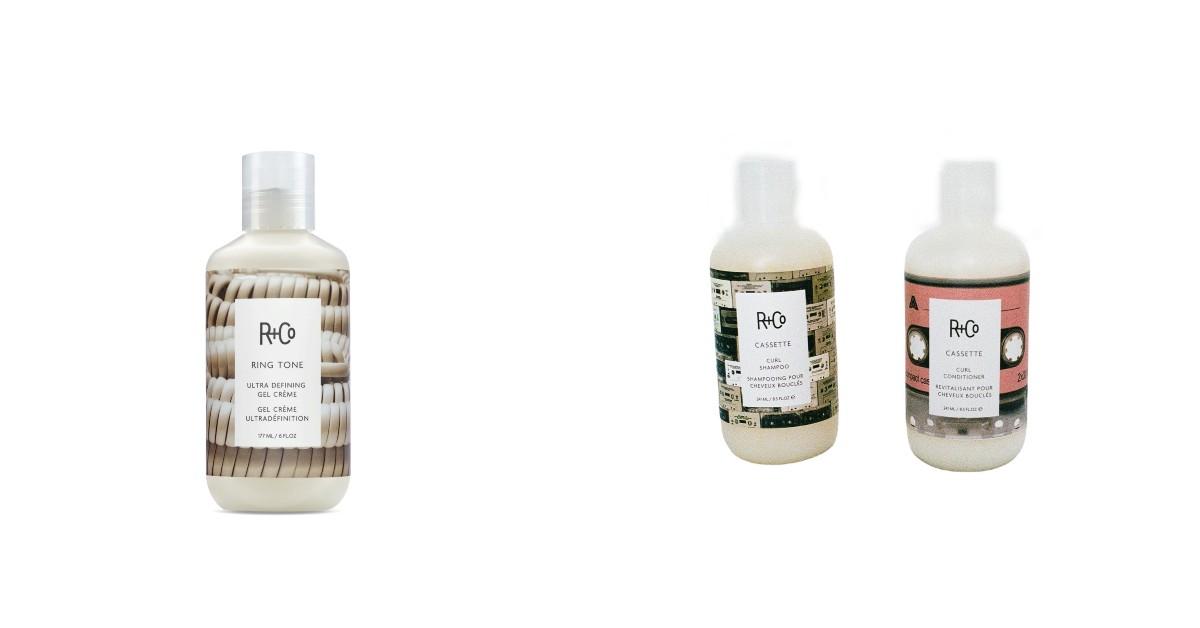 We Tested The R+Co Cassette Curl Line — Shop
All products featured on Morning Honey are independently selected by our editors. However, when you buy something through our retail links, Morning Honey may earn an affiliate commission.
Maintaining curly hair has developed a reputation for being difficult, overwhelming, as it requires a lot of maintenance. However, with the proper products, routine and understanding of science, it can be a breeze. One of the key factors of understanding curl care is knowing how it differs from straighter strands. Curly, kinky and coily hair tends to be dryer in comparison to straight hair. The difference in moisture retention is due to the natural oils from the scalp having a harder time traveling down textured strands. Ultimately, this means products used have to take into consideration that curls need a little more love. Curls need a gentle routine, and R+Co has provided an effective solution to many of the common concerns, and the products accommodate a diversity of hair types.
When trying to find the right curl regimen, it can be stressful. Both TikTok and YouTube are filled with videos from influencers telling you what you need, what condiment to put in your hair and other viral — but not scientific trends — we are all pressured to follow. R+Co's line takes the stress out of curl care with a simple routine that can be done within three steps.
Article continues below advertisement
R+CO Cassette Curl Defining Shampoo + Conditioner Superseed Oil Complex
The Cassette Curl Defining Shampoo and Conditioner are both designed to be gentle on the hair without stripping it of natural oils or weighing it down. The star of the entire line is their super seed oil blend of both flax and chia seeds, which is high in omega-3 fatty acids. In fact, according to Medical News Today, omega-3 fatty acids help the hair to grow longer and thicker. The shampoo also includes humectant aloe vera, rice protein, red algae extract and hydrogenated castor oil. Ultimately, this duo not only will keep your tresses hydrated but will also strengthen strands and repair damage caused by heat, color or UV rays.
Pros:
The formula combines both protein and moisture to maintain the structure of the strand.
The hair can be detangled easily.
Great slip in both the shampoo and conditioner.
The scalp and hair are both clean without feeling dry or brittle.
A little bit of product goes a long way.
Is suitable for most curly textures including 4C (tightest curl pattern).
Cons:
One bottle is only 8.05 ounces and retails for over $30.
The shampoo and conditioner contain rice protein-making it unsuitable for protein-sensitive or low porosity hair types.
This isn't a clarifying product and will reduce build-up not remove it.
Bottom Line:
Regardless of the sticker price, we believe that this is a high-quality shampoo and conditioner with long-lasting benefits. It helps with reducing the appearance of heat damage and makes detangling a breeze. However, protein being one of the main ingredients, means it isn't the ideal shampoo and conditioner for everyone.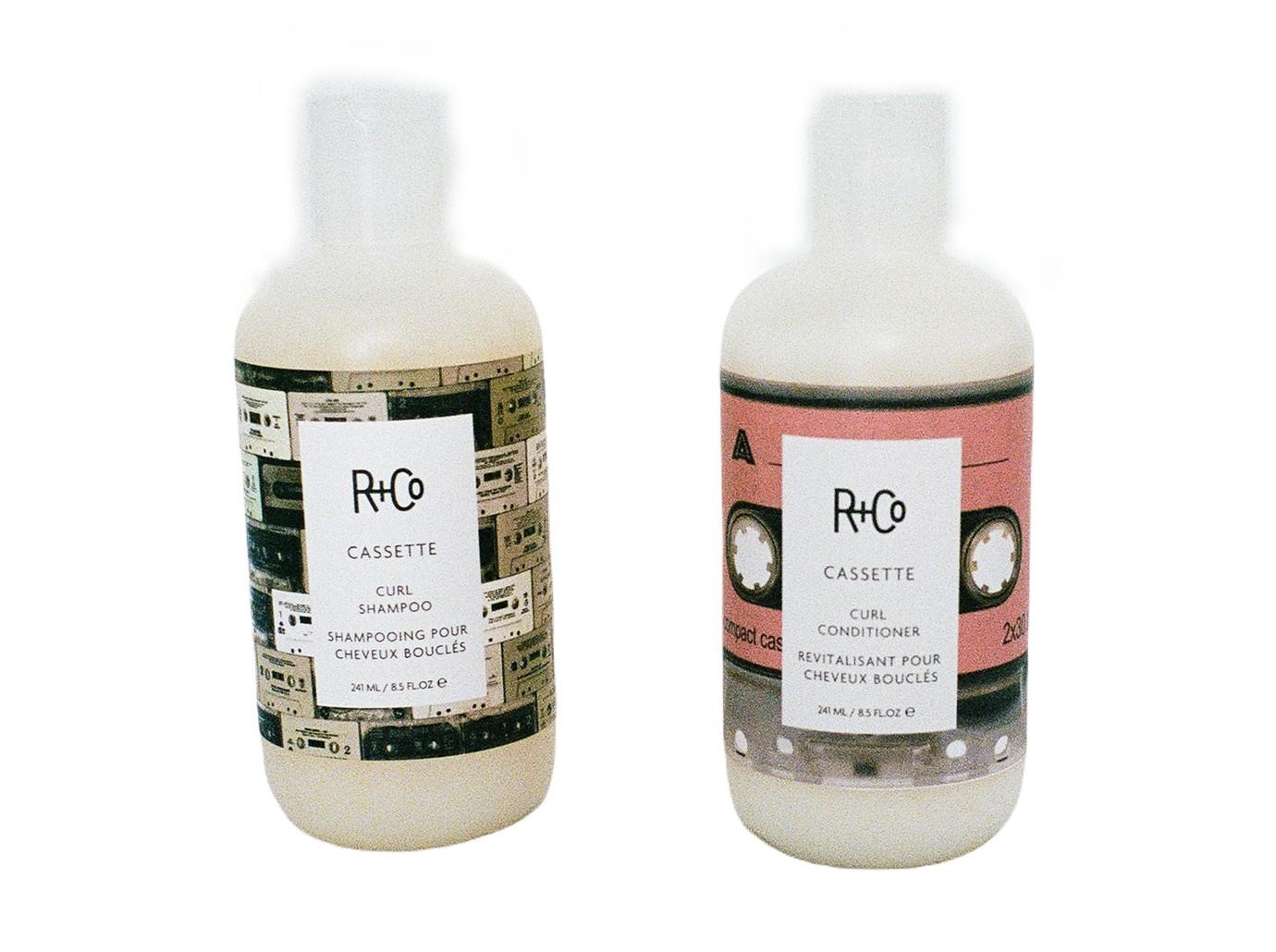 SHOP NOW
R+CO's Cassette Curl Shampoo + Conditioner Superseed Oil Complex retails for $64 at randco.com.
Article continues below advertisement
R+CO Ring Tone Ultra Defining Gel Créme
Another challenge associated with curly hair is shrinkage. When textured strands are healthy, they tend to dry into a tighter or compacted strand, giving the illusion of shorter hair, and, for some, "shrinkage." The common struggle of curls shrinking has resulted in the popularity of "length checks" on social media, where influencers will blowdry their hair to "stretch" out their hair and see the true length of their hair. However, consistent length checks, and using heat tools to manipulate the hair will ultimately result in damage. The Ring Tone Ultra Defining Gel is a solution to this popular concern, the light hold styler both elongates and defines the curl without the common "crunch" sound associated with gel.
Pros:
Leaves the hair hydrated and provides a healthy-looking shine.
The gel creates a medium hold locking in the style for several days.
The hair is still soft and touchable after use.
This styler pairs well with a light leave-in conditioner.
Cons:
Even though it claims to elongate the curl, it isn't the magic solution to shrinkage.
Similar to the shampoo and conditioner, a six-ounce bottle retails for $29 which isn't budget-friendly.
Bottom line:
As a styler, it leaves soft, defined and touchable curls. However, if shrinkage makes you uncomfortable with your natural hair, then we wouldn't recommend it since the elongation wasn't noticeable.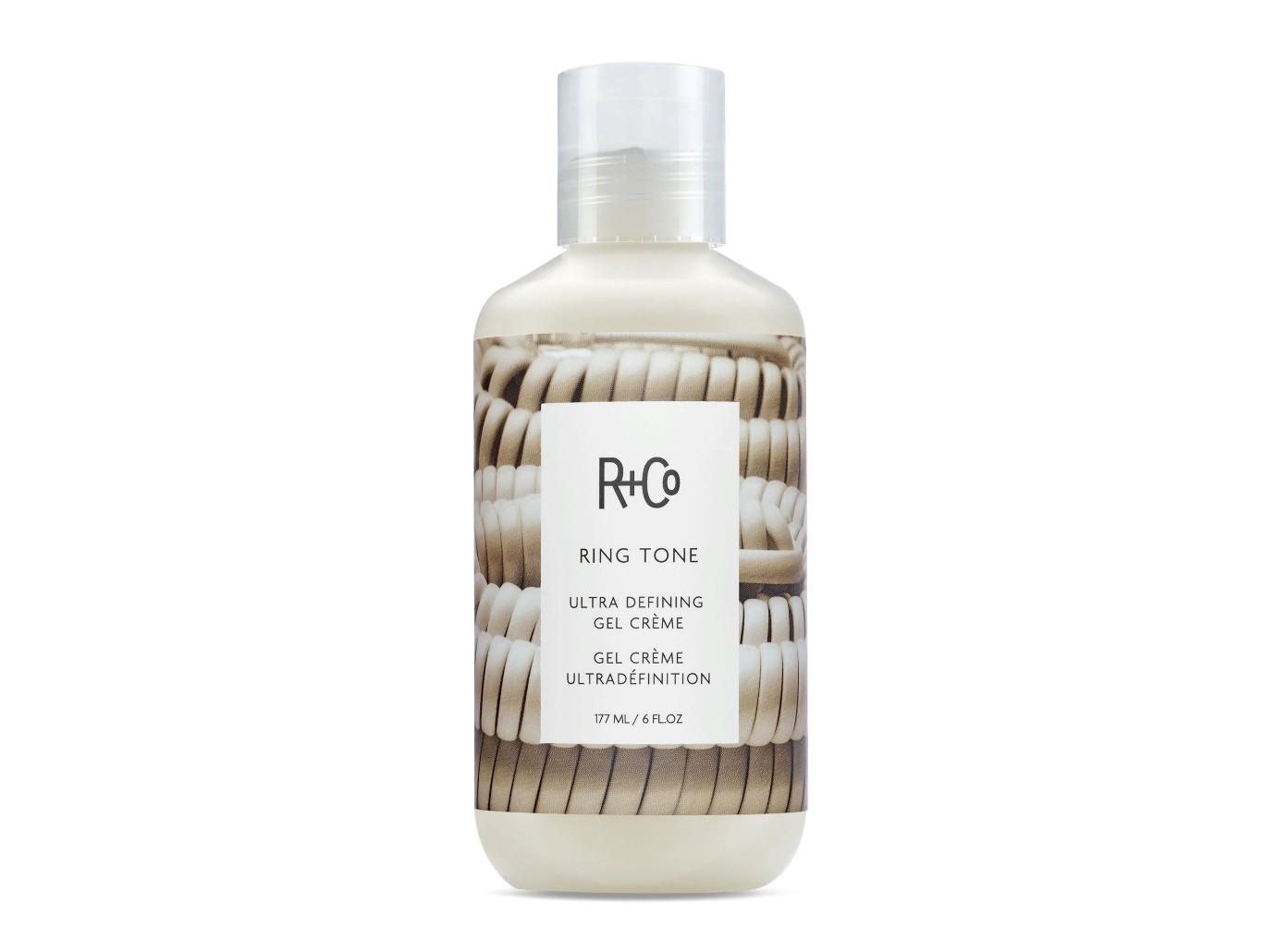 SHOP NOW