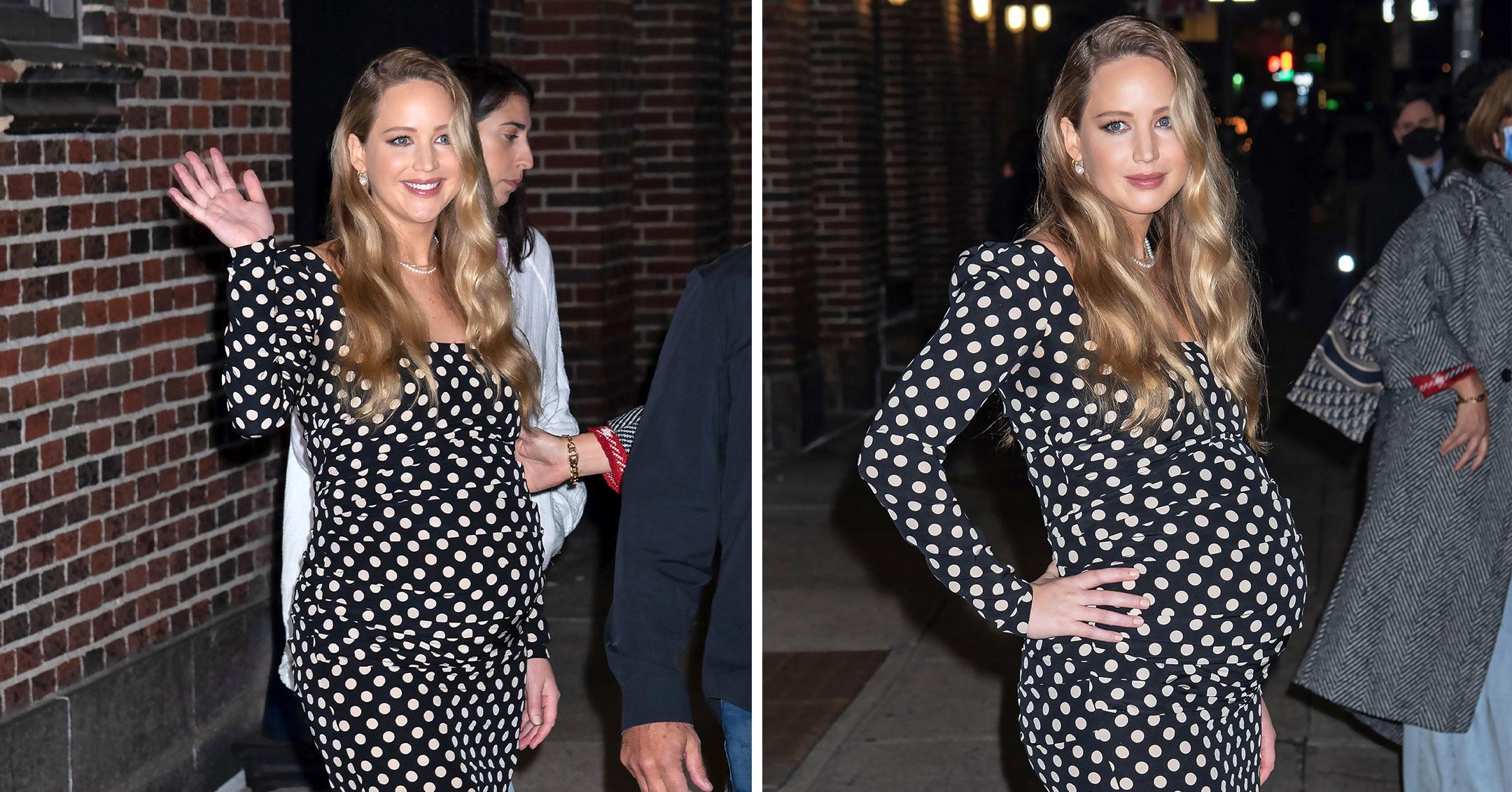 Going Retro! Pregnant Jennifer Lawrence Dresses Her Growing Belly In A Cute Polka Dot Dress — See Pics
Jennifer Lawrence's maternity style is spot on!
The expecting actress perfectly embodied old school glamour on December 6 when she stopped by Stephen Colbert's talk show, where she gave the scoop on her upcoming Netflix film Don't Look Up.
Keep scrolling to see her outfit.
Article continues below advertisement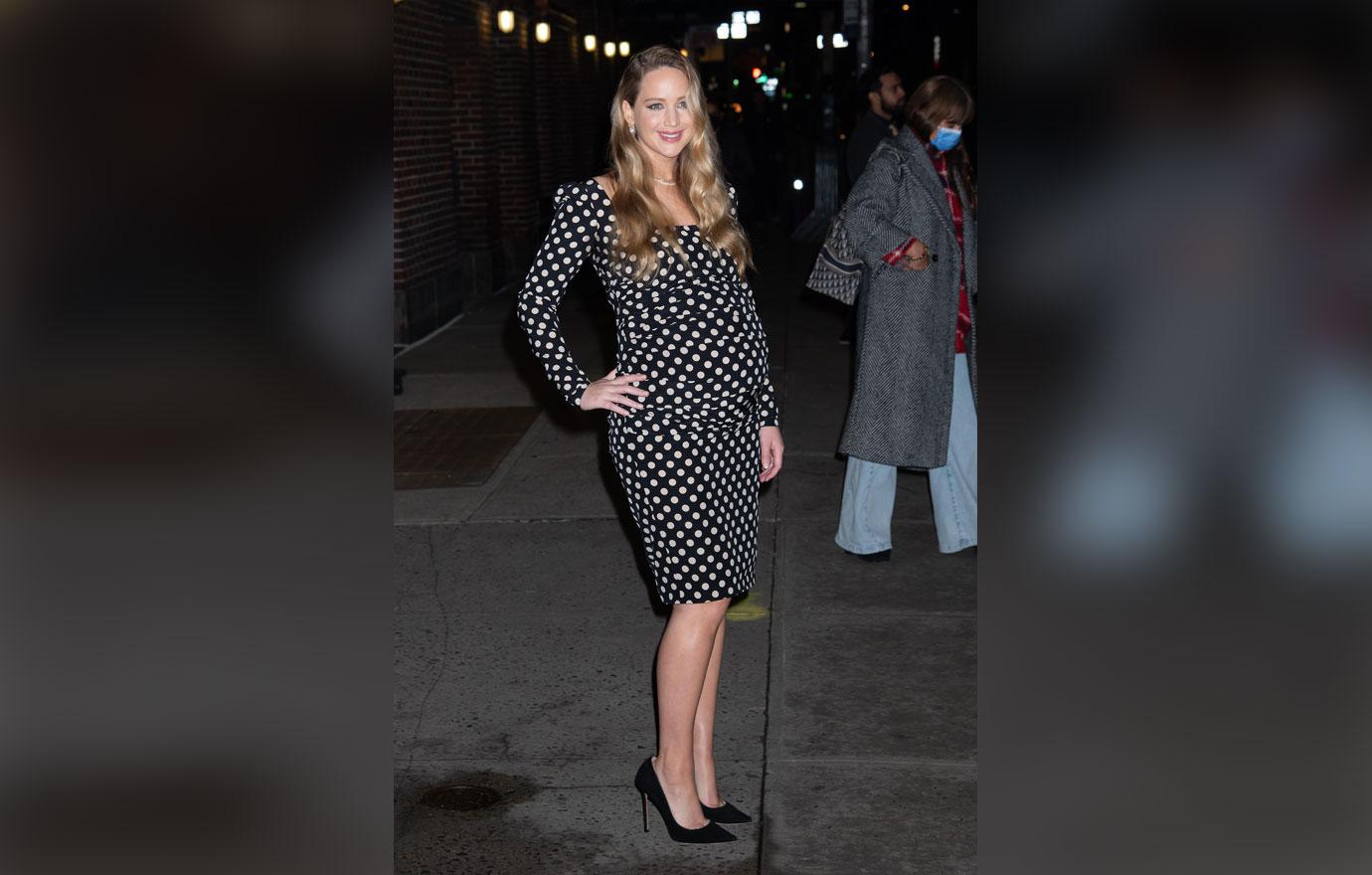 The Academy Award winner covered her growing belly in a long-sleeved polka dot frock by Oscar de la Renta. Adding to the black and white retro vibes were her black pointed-toe heels, pearl earrings and matching necklace.
She also had her hair styled with a deep side part and big waves.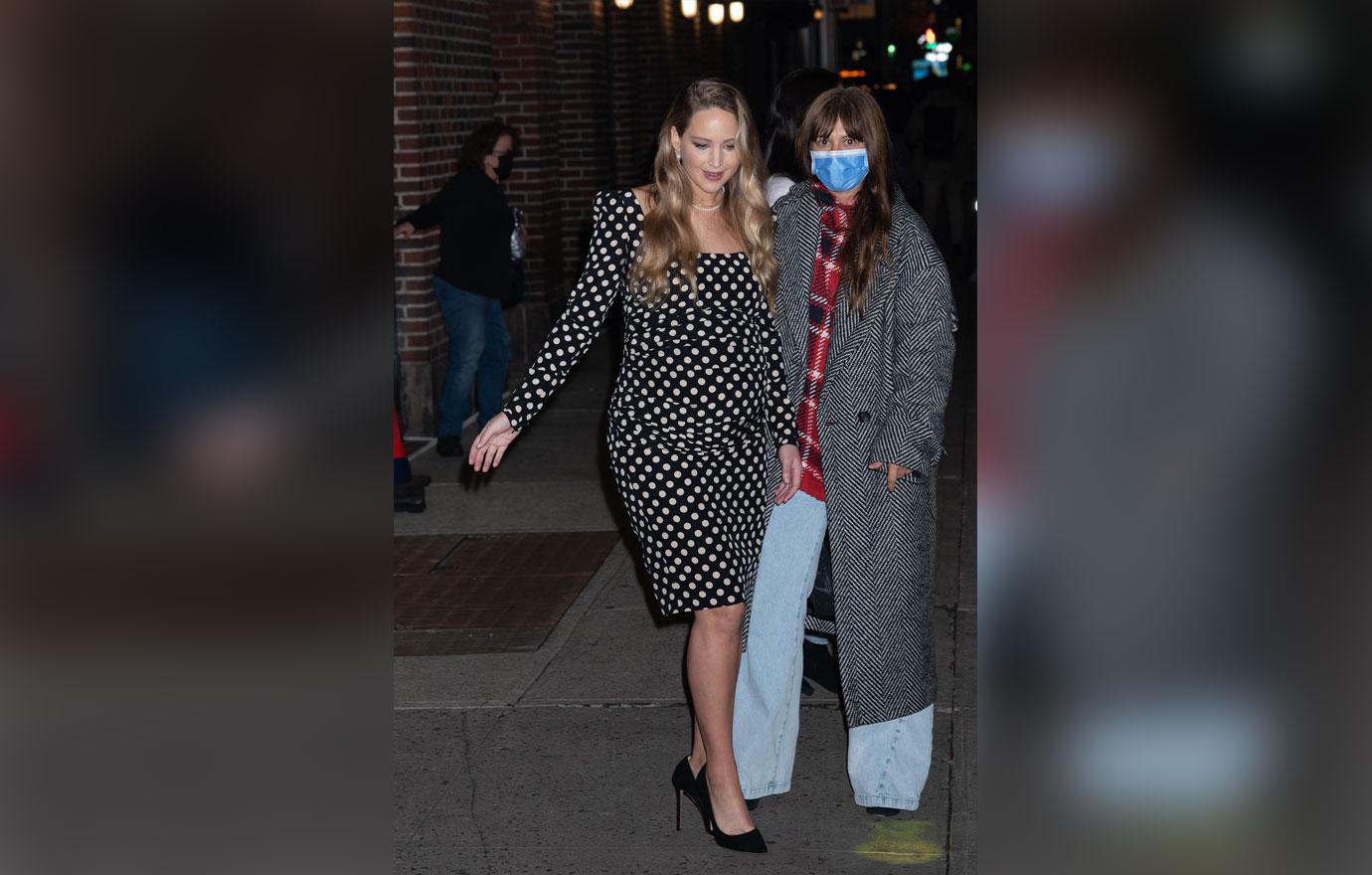 The Hunger Games lead's recent outings come after she took a hiatus from acting, as Don't Look Up, a satirical sci-fi movie, is the only thing she filmed over the past two years.
She told Colbert that she "just had a ton of sex" during her break.
"I'm joking. I cooked a little. I mean, the pandemic happened, then I cooked and I cleaned a lot," she continued. "I think I would be a really good housekeeper. I mean I make a mess, but I am really good at cleaning it up. I can attack a mess."
Article continues below advertisement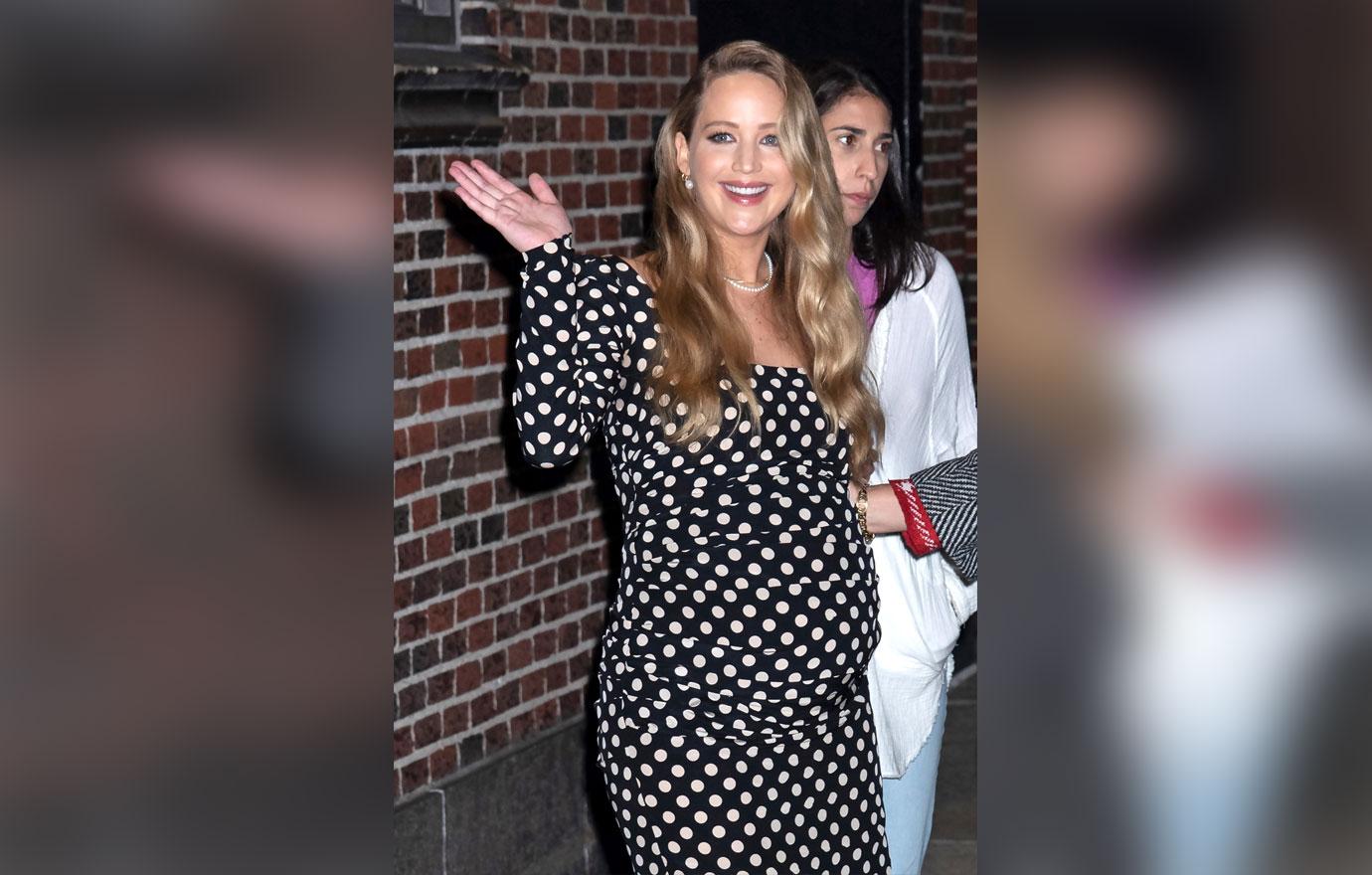 Lawrence also used her downtime to relax and recoup.
"I took a break and nobody really cared, and it was quiet," she revealed. "I got to like, kind of feel like I could become part of the world again without fanfare, literal fanfare."
When it comes to motherhood, the star is more tight-lipped.
"Every instinct in my body wants to protect their privacy for the rest of their lives, as much as I can," she shared of her baby. "I don't want anyone to feel welcome into their existence. And I feel like that just starts with not including them in this part of my work."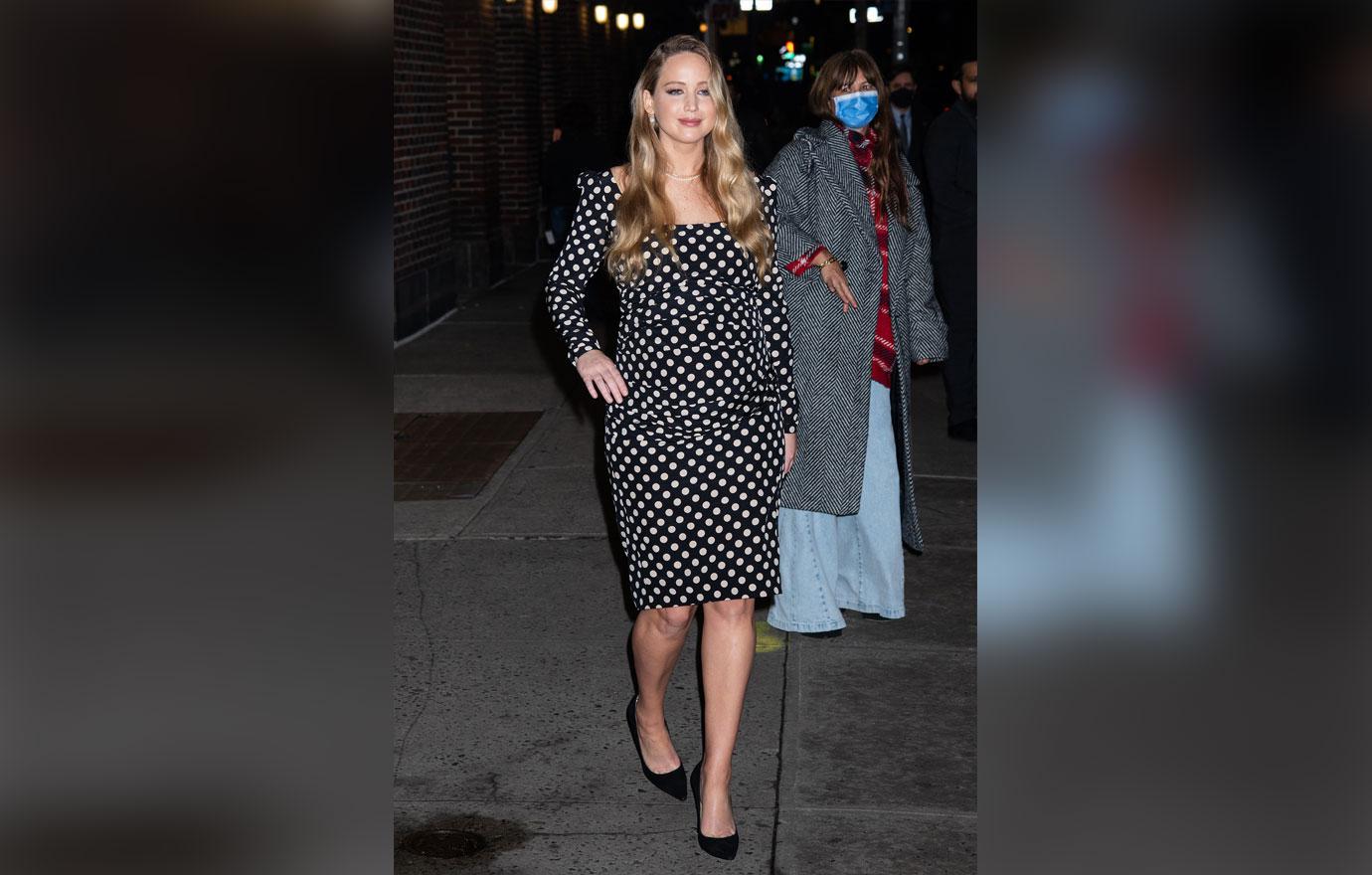 Don't Look Up, which also stars Leonardo DiCaprio, Jonah Hill and Timothée Chalamet, premieres on December 24, and the American Hustle star already has her next project lined up, as she'll portray Theranos founder Elizabeth Holmes in Bad Blood, a movie directed by Adam McKay, who also spearheaded Don't Look Up.