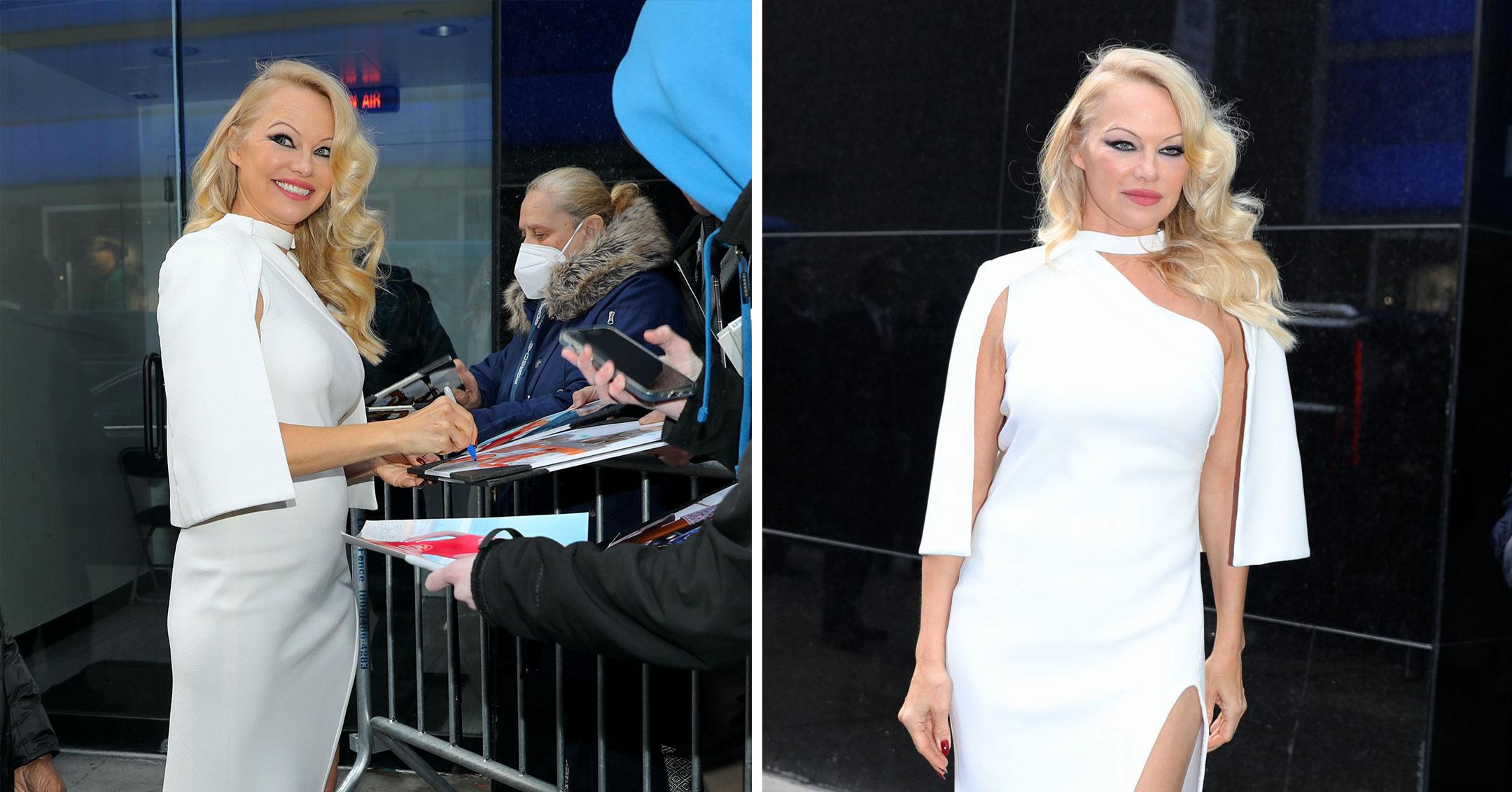 Pamela Anderson Wears White Caped Dress To Dish On The 'Crazy Experience' Of Performing In Broadway's 'Chicago' — Pics
Pamela Anderson is once again ready for her closeup! After taking a break from the spotlight, the star will be playing Roxie Hart in the NYC Broadway production of Chicago, something she's both "excited and scared" about. The mom-of-two gave the scoop on the new opportunity while on the March 23 episode of Good Morning America, where she was as dolled up as ever.
Check out photos below!
Article continues below advertisement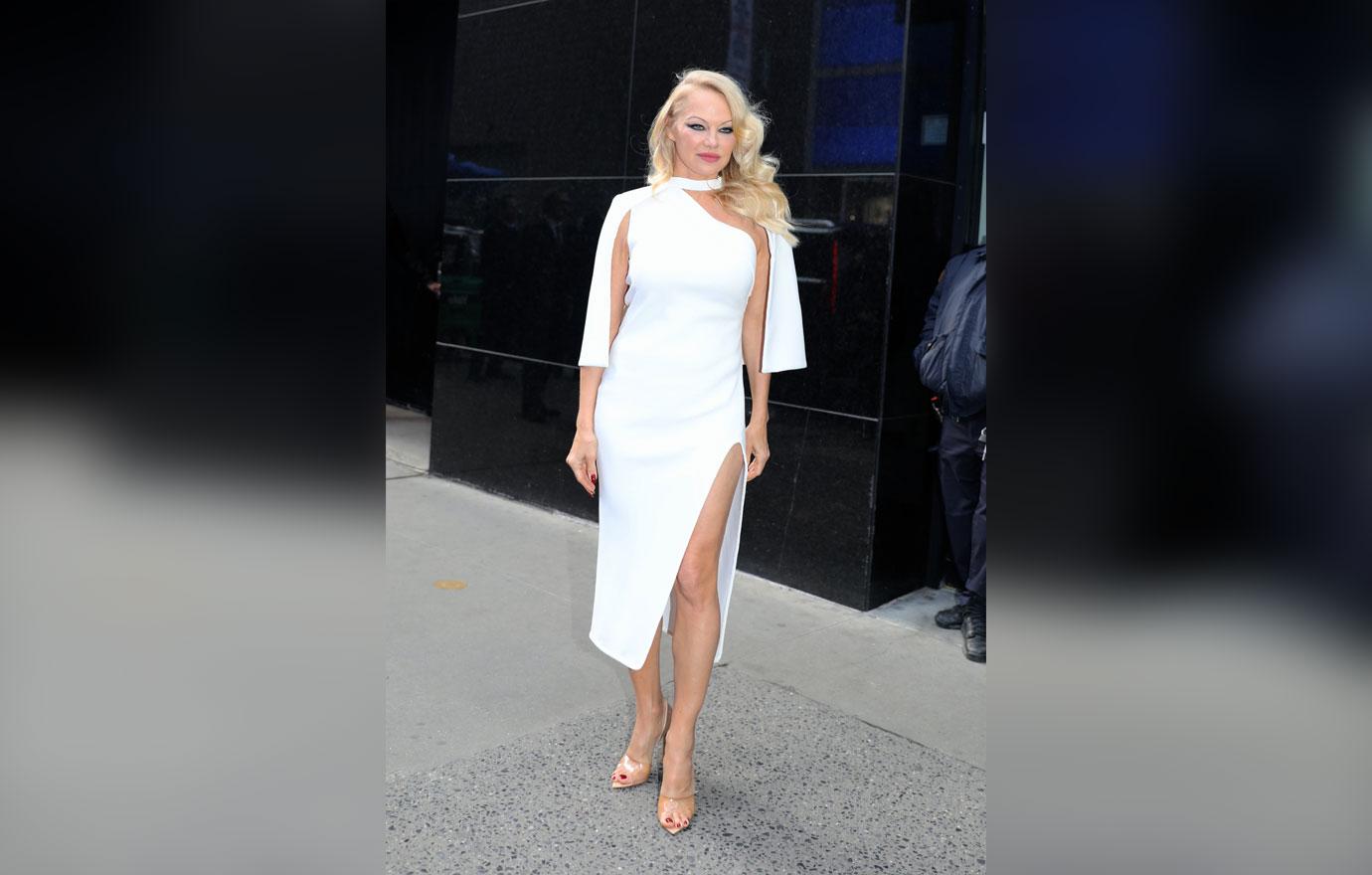 The model had her famous blonde locks swooped to one side and styled in waves. Her one-shoulder white dress had a thigh-high split, wrapped around her neck and had a short cape in the back. For shoes, she went with a pair of nude and translucent stiletto heels.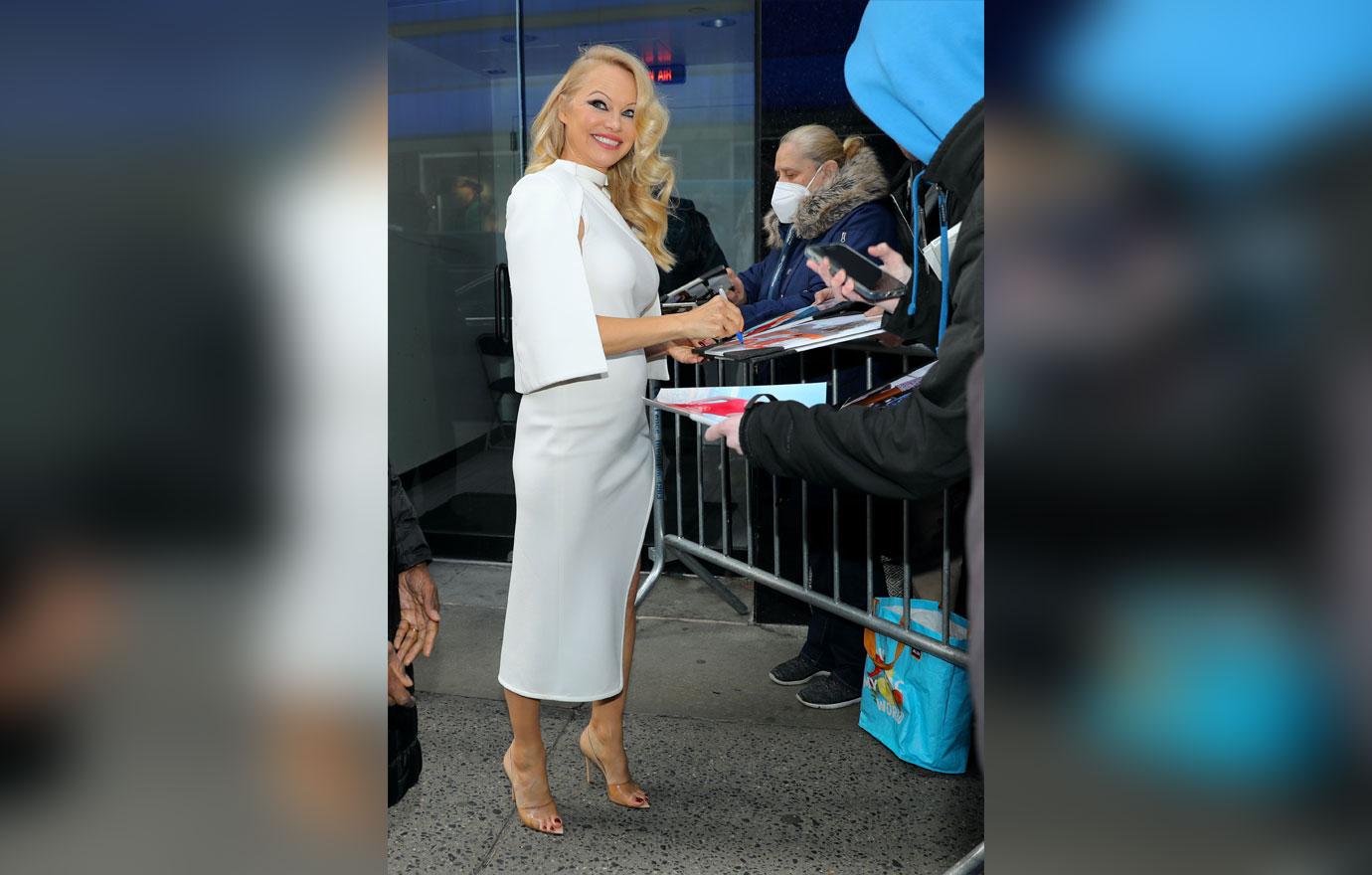 For years, Anderson turned down Broadway offers to focus on her children, but now that they're adults, she was feeling "really restless" at home, so she decided to revive her career.
"I needed something like this in my life at this moment. I really wanted to sink my teeth into something and I just really needed it," she told Entertainment Tonight. "It's a crazy experience, just throwing yourself into something with the singing, the dancing, and the acting, the theater people around you. There is so much talent. It's a little intimidating, but I like doing scary things."
Article continues below advertisement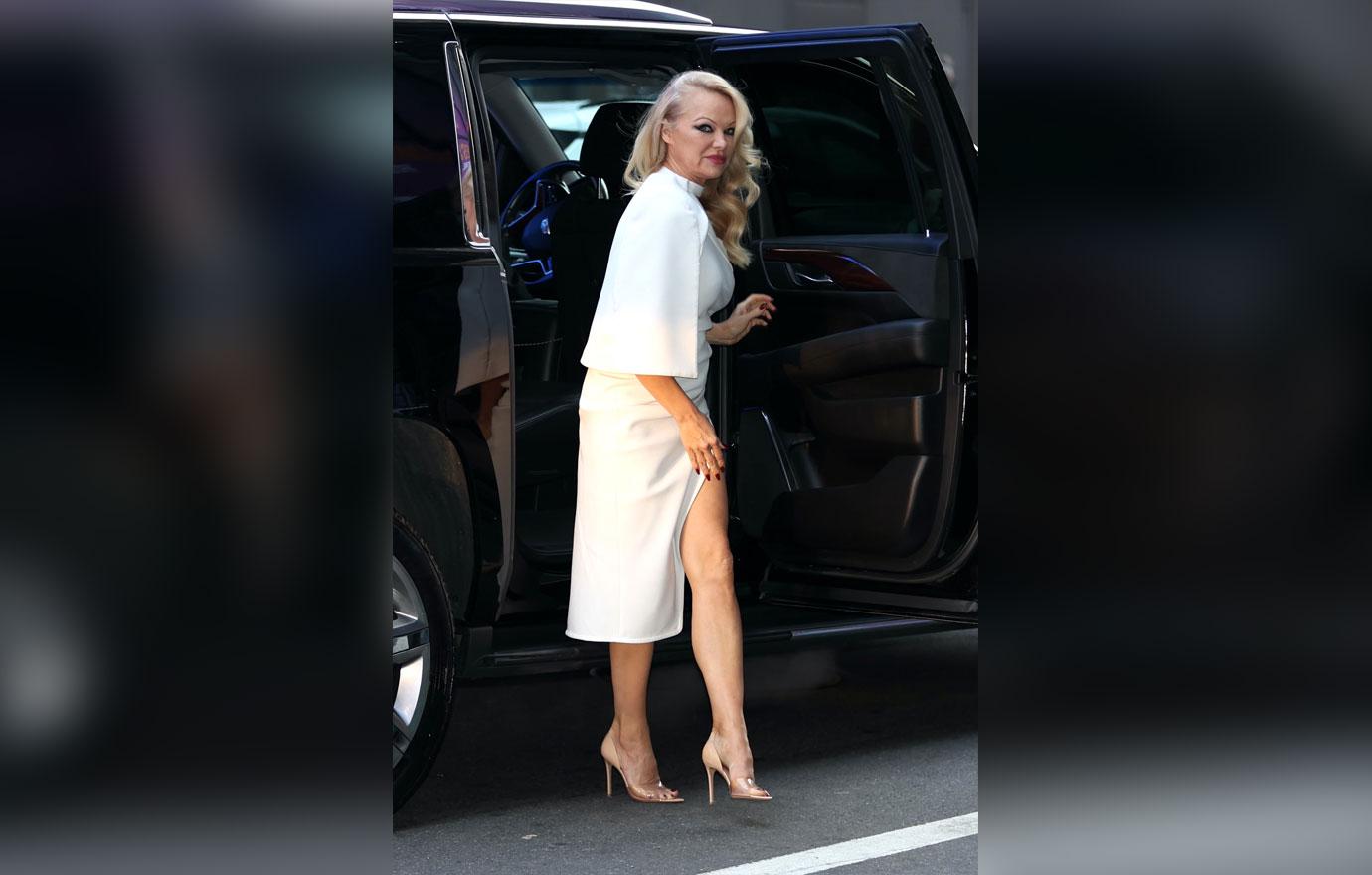 The Baywatch alum gushed that her new job "feels kind of meant to be. I just feel like this is something I've been rehearsing for my whole life and I'm doing it! I didn't know if I could sing, or if I could dance, or if I could do anything — I'm not saying I can, you have to come see — but I'm surprising myself. I'm really doing this for me."
The Star: A Novel author also dished on the message behind Chicago. "It's a glamorous story. It's based on a true story, which is fantastic. It just shows you the power of media and perception," she said. "Also making something out of nothing, and creating, and realizing your dreams no matter how late they come. I can relate to that. I just feel like it's never too late."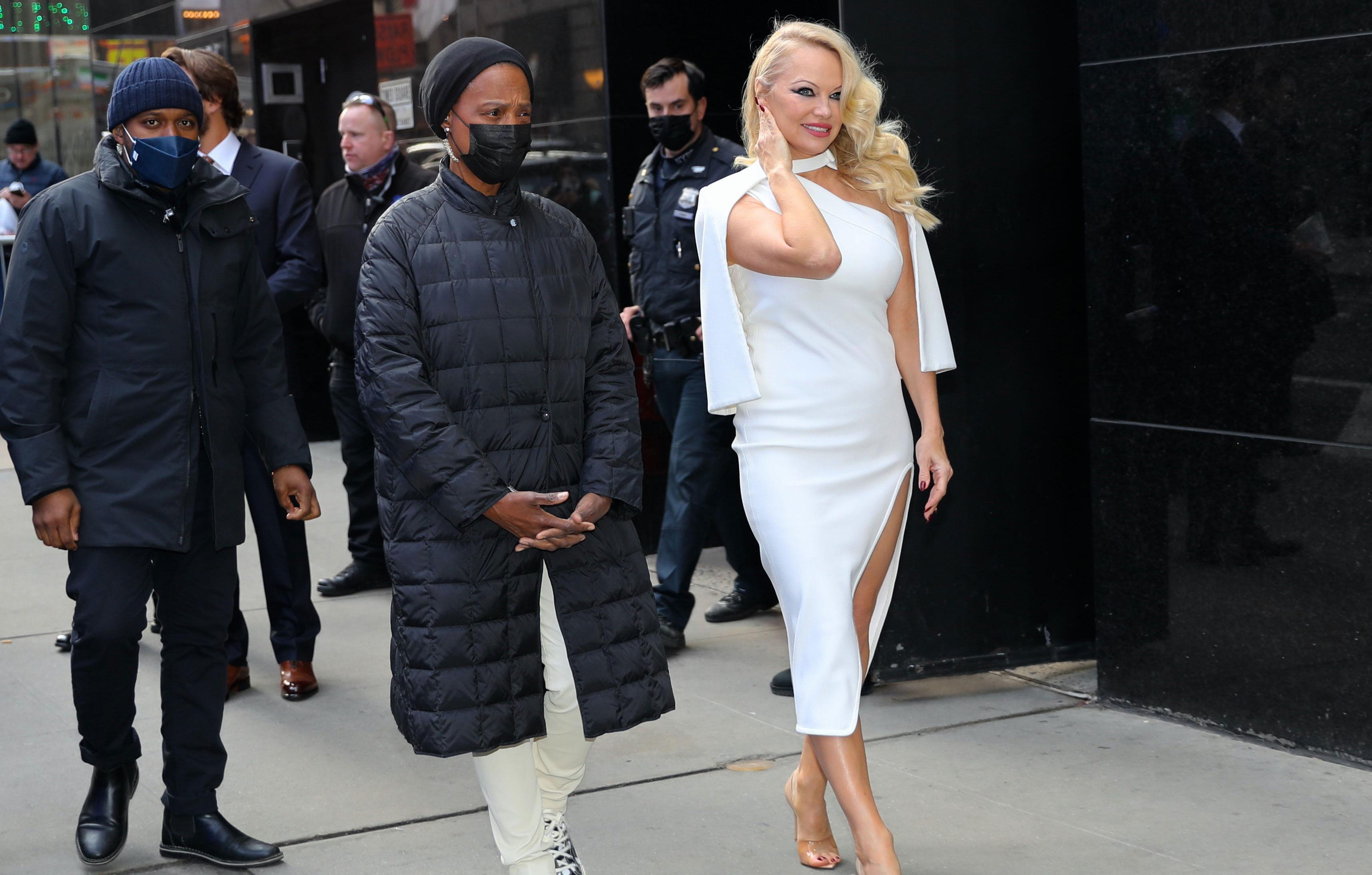 The Home Improvement actress also has another autobiography in the works in addition to a Netflix documentary. You can catch Anderson on Broadway from April 12 to June 5.