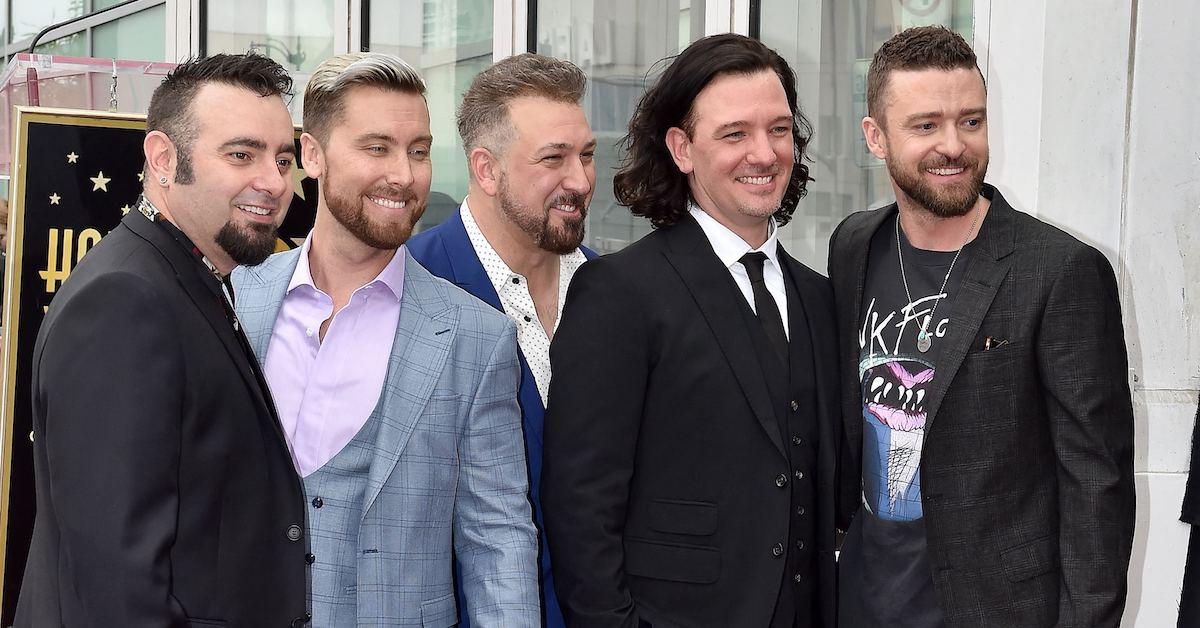 *NSYNC's First TikTok Video Recreates a Photo of Them Making Goofy Faces — and It's Perfection
When *NSYNC reunited at the MTV Video Music Awards in September 2023, millennials were instantly transported back to the late '90s/early '00s during the boy band's heyday. Taylor Swift herself was left speechless as Justin Timberlake, JC Chasez, Lance Bass, Joey Fatone and Chris Kirkpatrick presented her with the award for Best Pop Video. And longtime fans of the band are convinced that a reunion tour is on the horizon.
Article continues below advertisement
Although *NSYNC hasn't officially announced an extended project, it has become increasingly clear that their long-awaited reunion was not a one-time deal. In fact, the boy band recreated one of their iconic photos in a now-viral TikTok video. And fans can't get enough!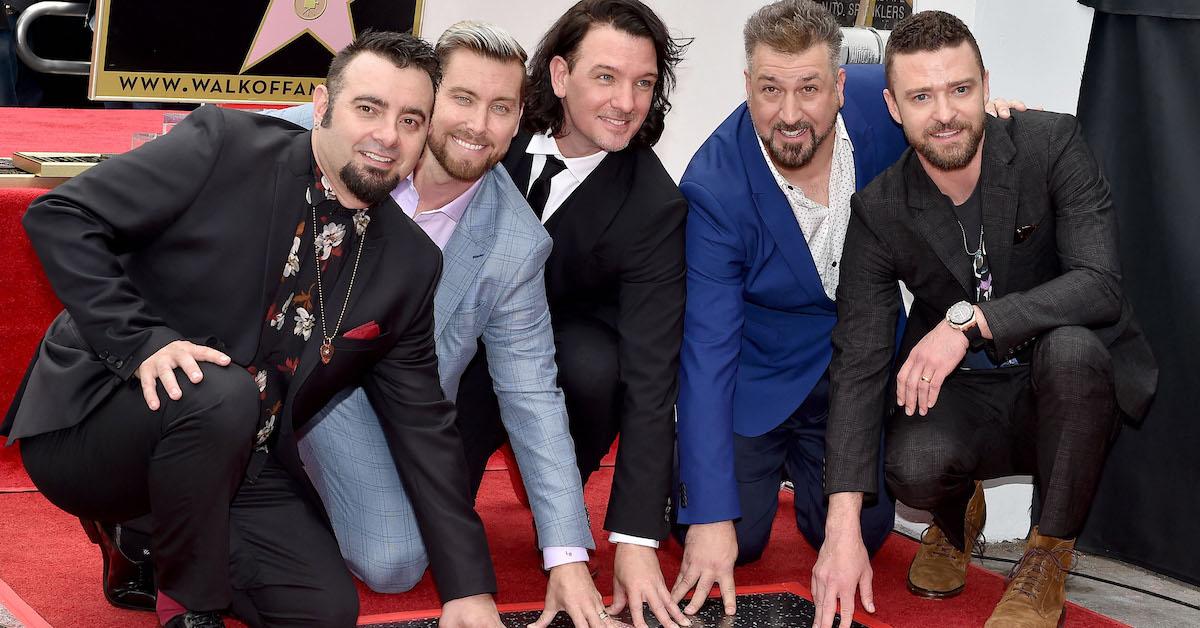 Article continues below advertisement
On September 19, the boys came together to poke fun at a throwback photo of themselves making goofy faces. The official *NSYNC TikTok and Instagram accounts posted the video, which showed Timberlake, Chasez, Bass, Fatone and Kirkpatrick walking into the camera shot and casually chatting before suddenly striking their poses.
With Simple Plan's "I'm Just a Kid" playing in the background, Timberlake and Kirkpatrick made shushing gestures while Bass bit his finger, Chasez looked at Bass and Fatone looked shocked with his hands on his face.
"Who had us pose like that?!" they captioned the video, which has since attracted more than 252,000 views and 57,000 likes on TikTok and over 924,000 likes on Instagram.
Article continues below advertisement
Based on the comments sections of the Instagram and TikTok videos, fans are obsessed with *NSYNC finally getting back together. And they had nothing but praise for the group's first-ever TikTok video.
The official Simple Plan TikTok account declared, "Perfectly done gentleman!" alongside a clapping hands emoji.
Meanwhile, a TikTok user commented, "I watched this 5 times to make sure everybody did the same exact pose."
Someone else wrote, "This is beyond perfect!!!! Hi, #NSYNC!! It's good to see you again!"
Yet another TikTok user referenced a different piece of pop culture from the same era, writing, "I feel like the old lady from Titanic, 'It's been 83 years...' lol!"
Article continues below advertisement
*NSYNC has also announced a new song.
On September 29, *NSYNC will release its first new song in over two decades. It's called "Better Place," and the track will feature in the upcoming animated film Trolls Band Together. The series stars Timberlake as Branch and Anna Kendrick as Poppy, among other high-profile celebrities.
"Better Place" drops on September 29, and the third Trolls movie premieres in theaters on November 17. But if you want to listen to a sample of their tune, you can hear part of it in the movie's new trailer.
Article continues below advertisement
*NSYNC also recently appeared on "Hot Ones."
On September 21, *NSYNC appeared on First We Feast's popular YouTube series Hot Ones, during which the band members ate increasingly spicy chicken wings while answering interview questions.
All five members of the band managed to make it through the 10 sauces — but not without expletive-filled shouts of pain toward the end.
Hopefully, this is just the beginning of a long reunion period for *NSYNC! (But seriously, when does that tour start? And how do we get tickets?!)