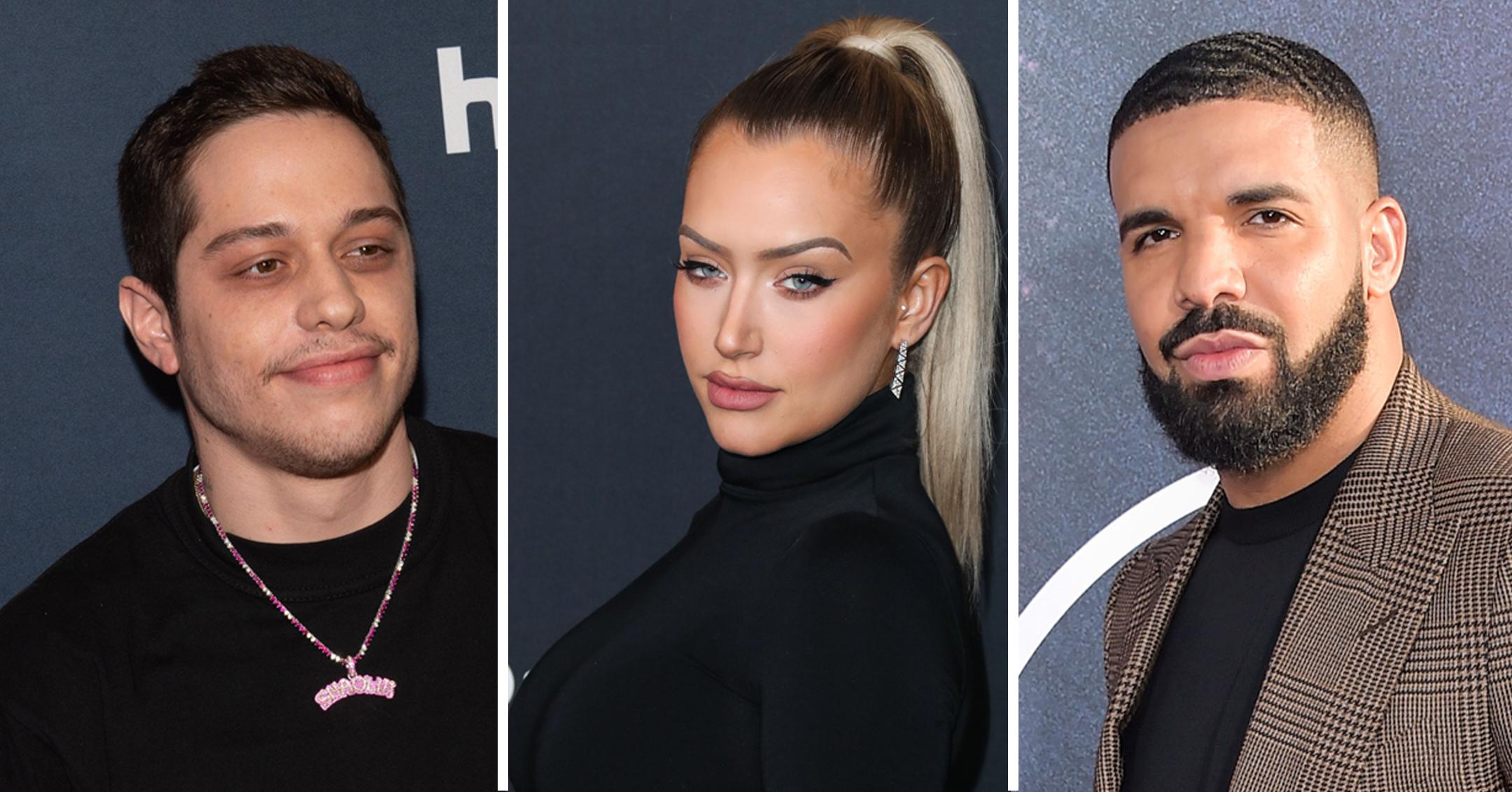 They're Friends?! Kylie Jenner's Bestie Stassie Karanikolaou FaceTimes Drake, Pete Davidson In TikTok Challenge
She's at it again! Social media star Stassie Karanikolaou, who's perhaps best known as being Kylie Jenner's right-hand gal pal, proved just how popular she is when she participated in the viral "Sorry, I'm busy" TikTok challenge.
The trend on the app goes like this: you call up a bunch of different friends on FaceTime, but once they answer, you tell them them you're too busy to talk and ask if you can call them back later. The recipient of the video call usually makes a confused face, since they weren't the ones to initiate the conversation.
Article continues below advertisement
Stassie, who has 3 million followers on the social media app, pulled off the prank and posted it to her page — and many fans were shocked to see just how many famous faces she had in her phone book.
Wearing a furry hat, a pair of glasses and using an iPhone with a cracked screen, the clip kicks off with the model calling up rapper Jack Harlow, who seems to be aware that she's filming the call for TikTok, as he laughs and goes, "Here you go again..."
She then dials up "See You Again" crooner Charlie Puth, who slightly rolls his eyes when she asks if she can call him later. "I don't get it," he replied. "You called me..."
Next up is NBA star Blake Griffin, who oddly enough, once dated Kylie's sister Kendall. He gives a slight smirk and a chuckle when she tells him she's busy and ends the call. One guy who seemed unfazed by her joke was Saturday Night Live star Pete Davidson, who simply responded, "Yea, sure," when she said she would have to call him back.
Article continues below advertisement
Eventually, someone caught on to the act: NFL player Saquon Barkley, who responded, "This isn't a TikTok-type thing?"
Her next victim was Drake. The rapper answered her call while in the gym and started doing a little dance on screen before Stassi told him she had to go. "What?" he responded with a perplexed face. "I'm really busy, can I call you later?" repeated the Instagram star.

"What the f**k are you talking about?" he asked, before she said one more time, "I'm really busy, I gotta go."
Her final call went to bestie Kylie, who of course, knew just what she was up to. "What? Stass, I know this trend," she declared. "You can't fool me, baby!"
Noticeably absent from her prank were two of her former flings: actor Noah Centineo and Bachelorette alum Tyler Cameron. So far, the funny clip has racked up five millions views.