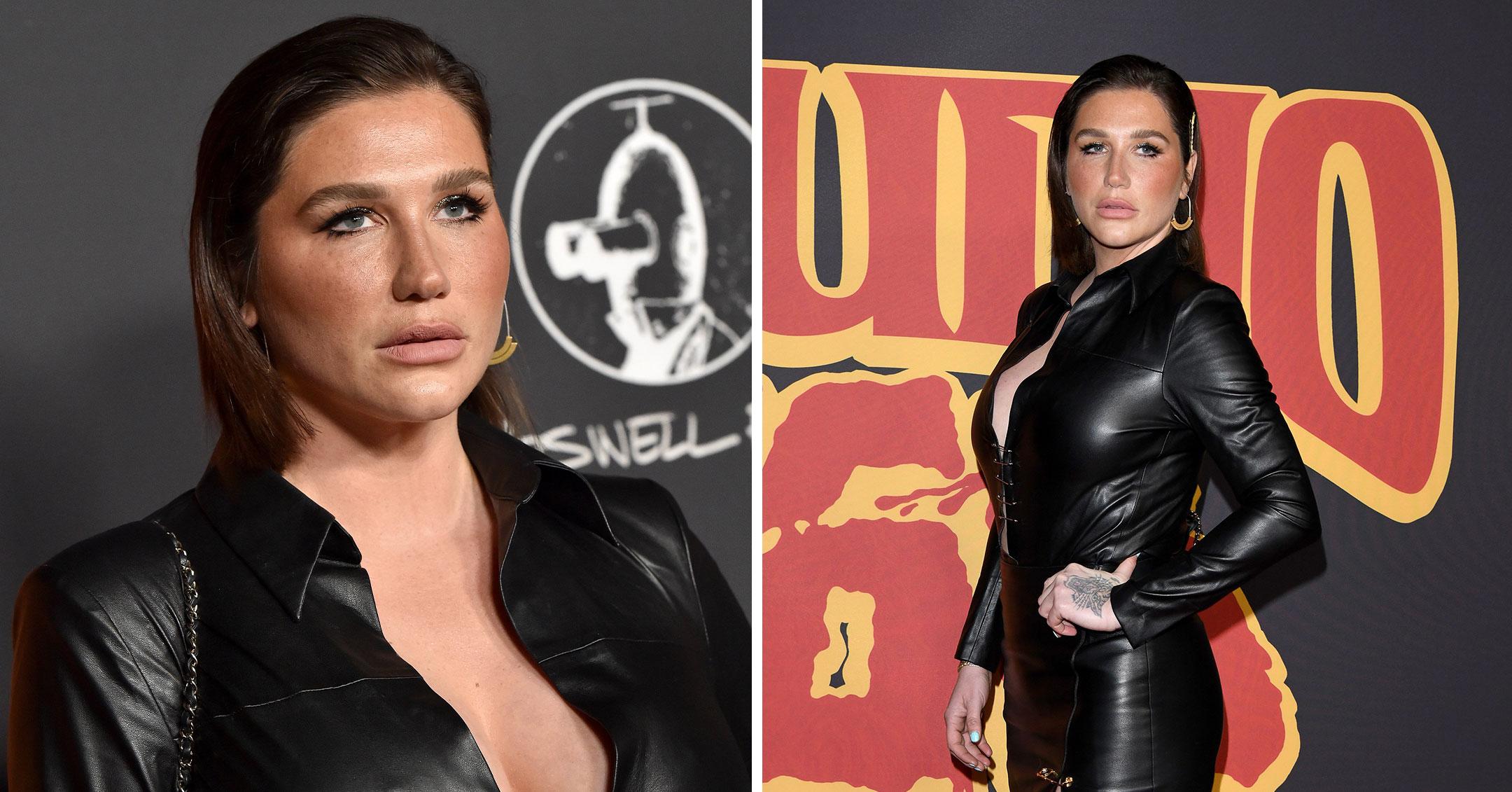 Ready To Rock! Kesha Attends The Premiere Of 'Studio 666' In A Black Leather Shirt & Matching Miniskirt — Photos
She understood the assignment!
On February 16, Kesha was perfectly on theme while attending the premiere of Studio 666, the Foo Fighter's new supernatural movie. The flick, which hits theaters on February 25, features cameos from quite a few celebs, including Will Forte, Whitney Cummings and Leslie Grossman.
Scroll down to see the "Tik Tok" singer on the red carpet!
Article continues below advertisement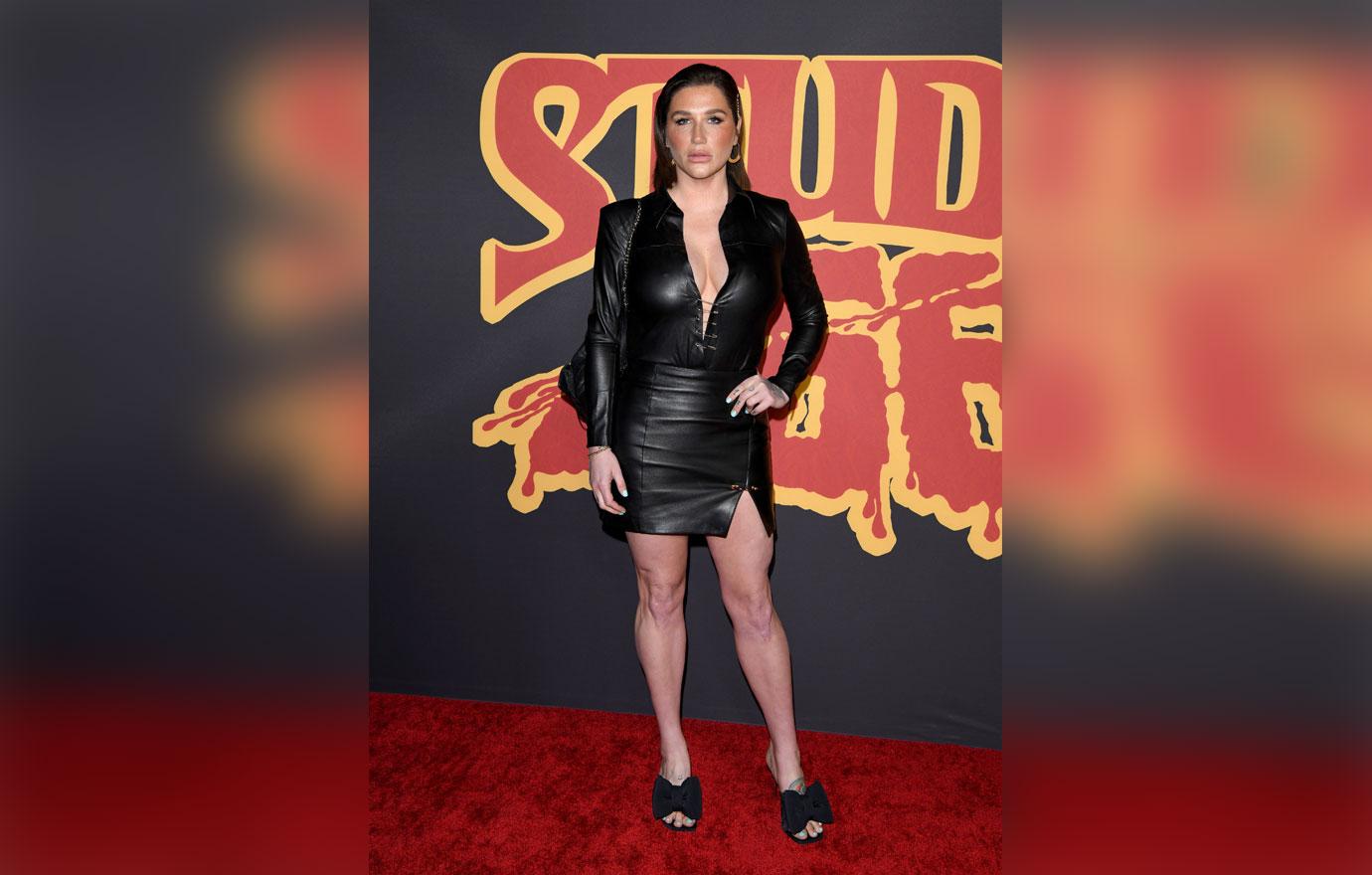 The Grammy nominee wore a black leather top that was fastened with a few safety pins. She also rocked a matching skirt and bag, in addition to a pair of black heeled sandals adorned with a bow.
"All in support of my babe @whitneycummings getting murdered by my buddies @foofighters," she captioned her photos on Instagram. The comedian commented on her post calling her a "vixen."
Article continues below advertisement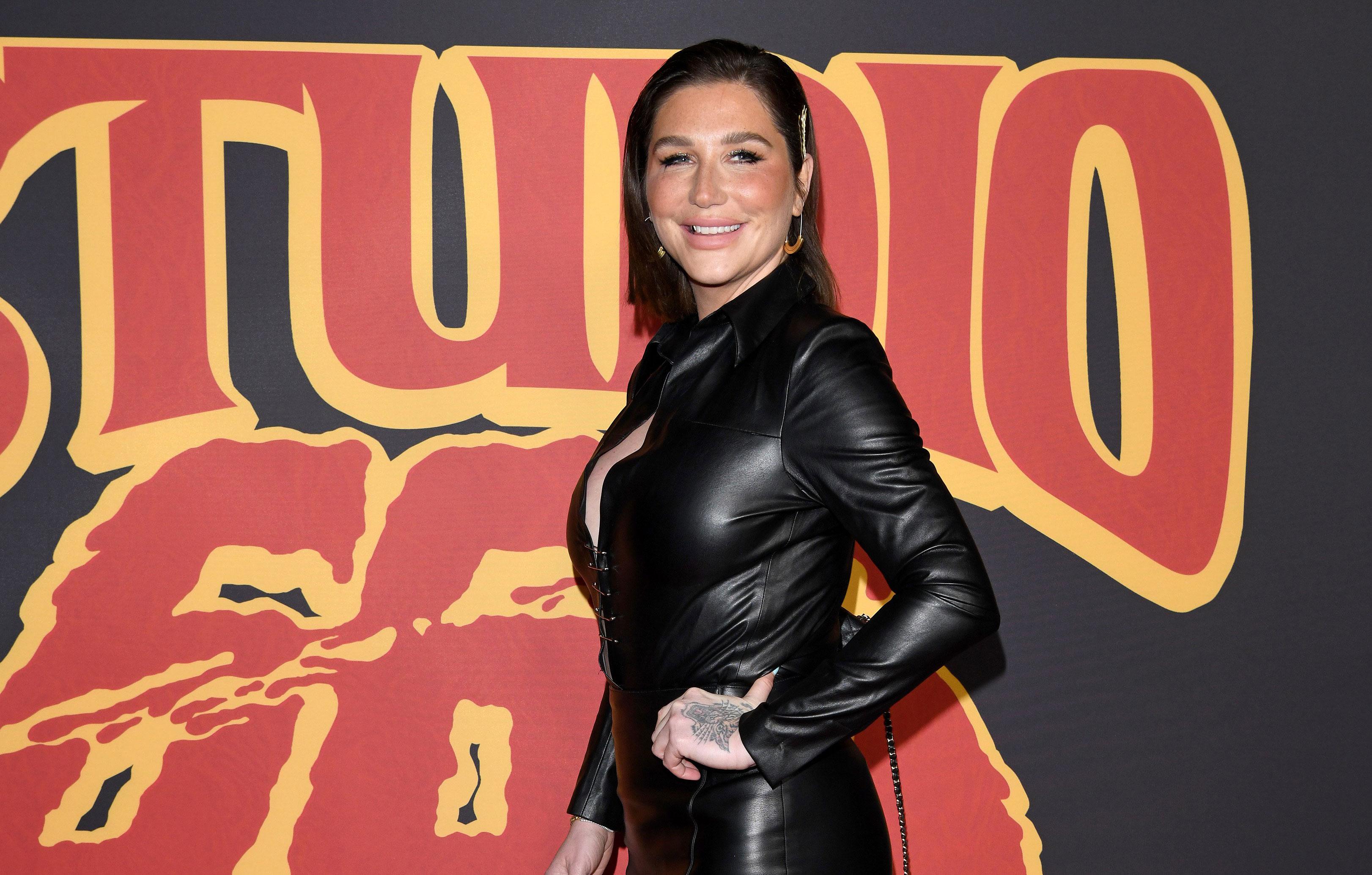 The star also took photos with Cummings at the event.
"I have learned so much from you @whitneycummings ✨you show me everyday yet another way this society and the patriarchy tries to keep us lonely and small," she captioned the photo. "F**k that. Let's take em. Who's with us?"
After watching the completed flick, the Whitney actress couldn't help but shower it with praise.
"Last night I got to see Studio 666, the horror comedy from the @foofighters. Name a more badass, spooky funny mind bending thrill ride, I'll wait. Plus you can take joy in watching me die! Can you guess how i perish?" she wrote on social media. "Thank god I didn't know my character was based on the drummer of Motley Crue, Samantha Maloney, until after the movie was wrapped or I would have just died of impostor syndrome."
Article continues below advertisement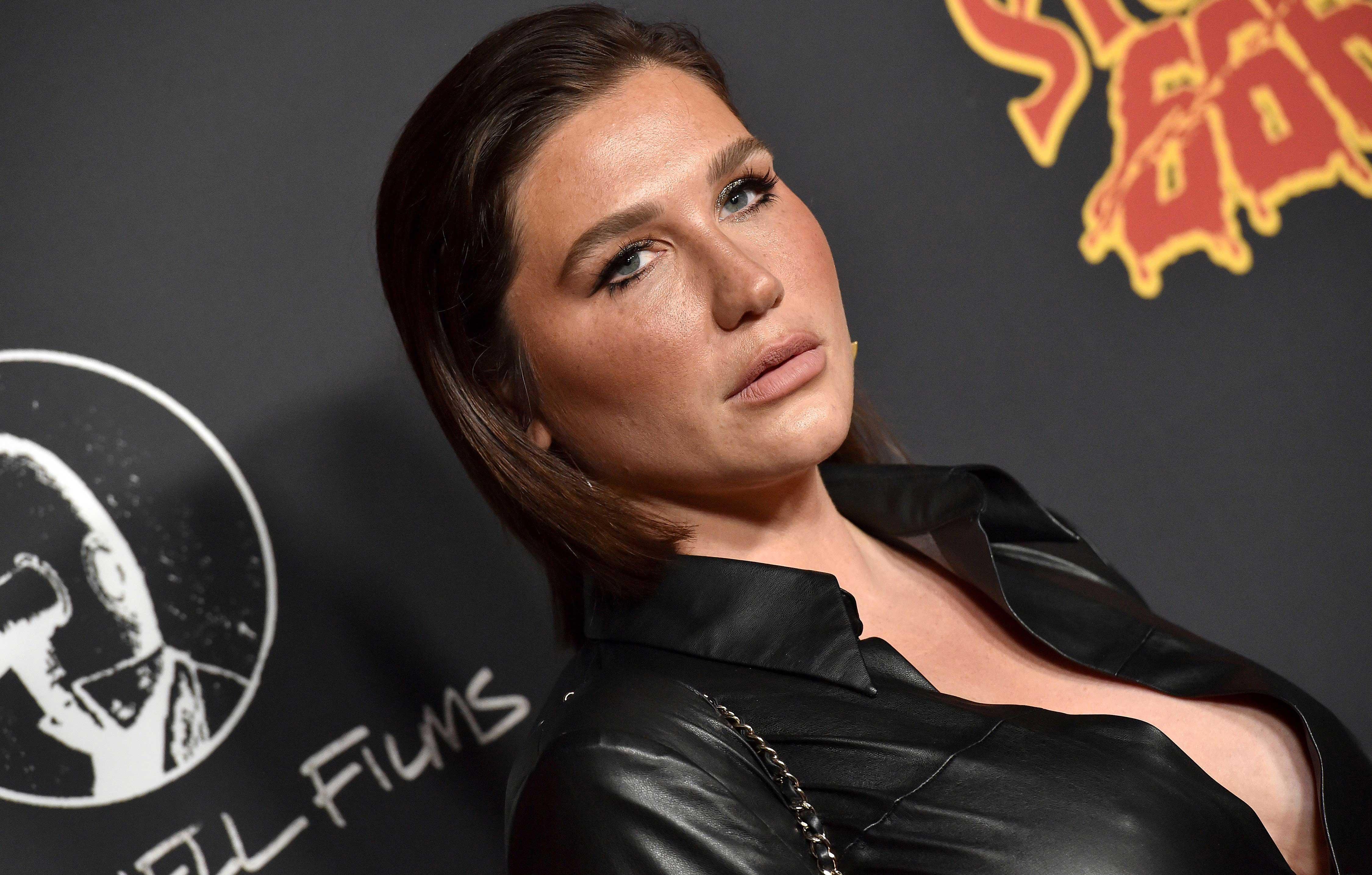 Kesha debuted her short, dark 'do last month.
Everyone was digging the new cut, with Bachelorette alum Joelle Fletcher commenting, "😍😍" and one fan declaring, "You look STUNNING!!"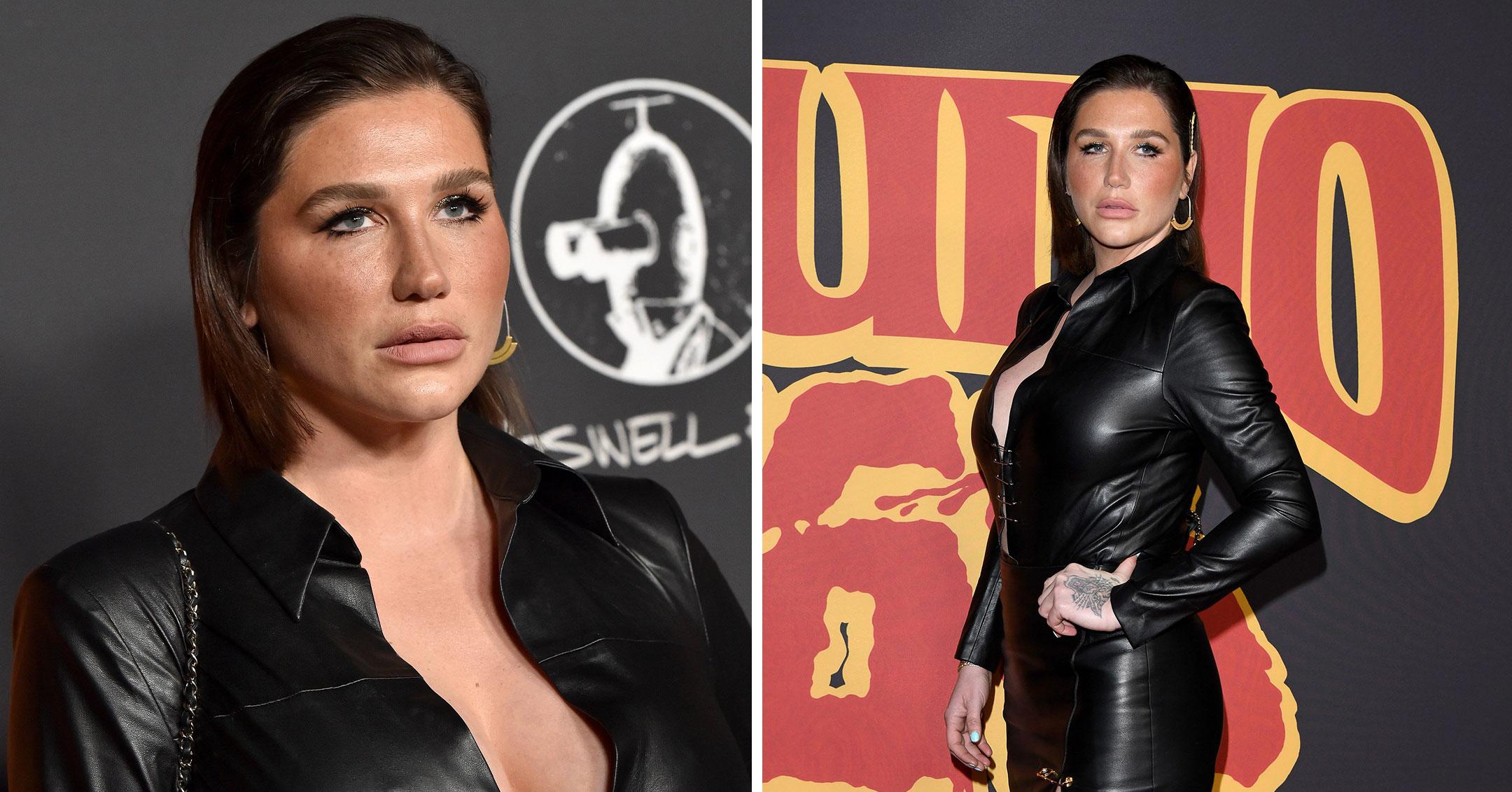 Fans of the Foo Fighters can catch the movie starting next week.
"Rock & Roll Hall of Famers Foo Fighters move into an Encino mansion steeped in grisly rock history to record their much anticipated 10th album," the synopsis reads. "Once in the house, Dave Grohl finds himself grappling with supernatural forces that threaten both the completion of the album and the lives of the band."