Kathy Griffin Got Her Lips Tattooed: Learn All About Blushing and See Her Incredible Results
Comedian Kathy Griffin couldn't stop laughing after undergoing a cosmetic procedure called blushing. And based on her bright red, swollen lips, who could blame her? However, the results of her lip tattoo a few days later were infinitely more subtle — and gorgeous!
Article continues below advertisement
If you're not familiar with blushing, it's a semi-permanent tattoo that enhances the shape and color of lips by making them appear fuller. This is accomplished by depositing colored ink into the lips and along the lip line. The procedure typically lasts 1.5–3 years and can cost between $350 and $1,500.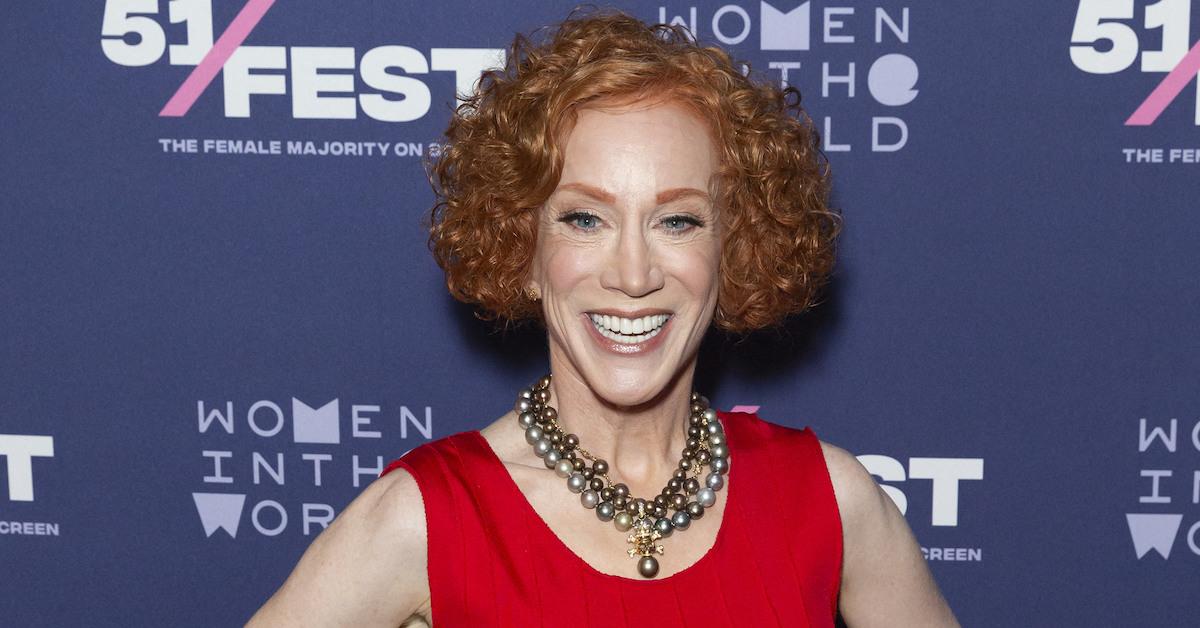 Article continues below advertisement
The immediate results were jarring, to say the least; Griffin's husband, Randy Bick, literally jumped back in his chair when he first saw her vibrant, very swollen lips.
"I'm back from getting my lips tattooed," Griffin announced before walking into his home office.
"S---! ... I'm sorry," he exclaimed after a dramatic double-take.
Article continues below advertisement
In a separate post, Griffin showed her friend, actress Kristen Johnston, what she looked like right after the blushing procedure."I'm f----ed," the comedian told her pal. "Look at me!"
"What did you do?" an incredulous Johnston replied. "That's not real."
"Yes, it is!" Griffin insisted.
Thankfully, the result was much more subtle a few days later.
Article continues below advertisement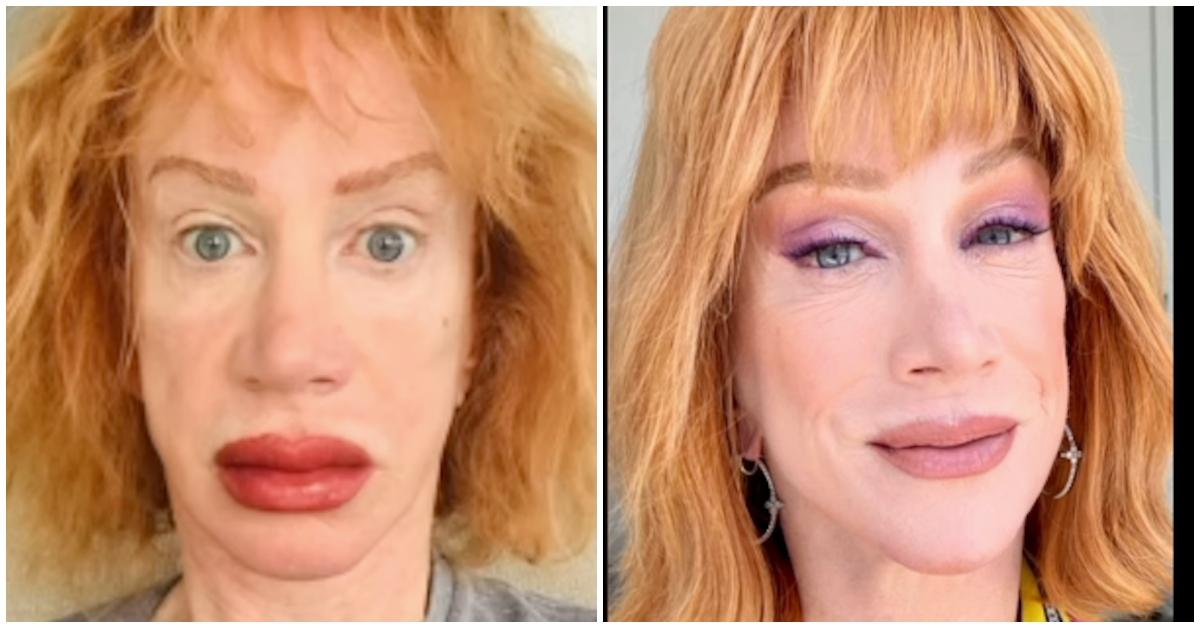 In an article published on August 28, Griffin opened up further with People about her experience with blushing.
"I didn't know it would be that bad," the comedian admitted. "I could not stop laughing even though it was painful to laugh for about four days."
Griffin noted "they did 90% in the first visit" and then she'll need to go back in for "one final tuneup in a few weeks."
Hopefully, she'll post the final results once she does! What do you think about blushing? Would you consider getting your lips tattooed after seeing Kathy Griffin's experience with it?