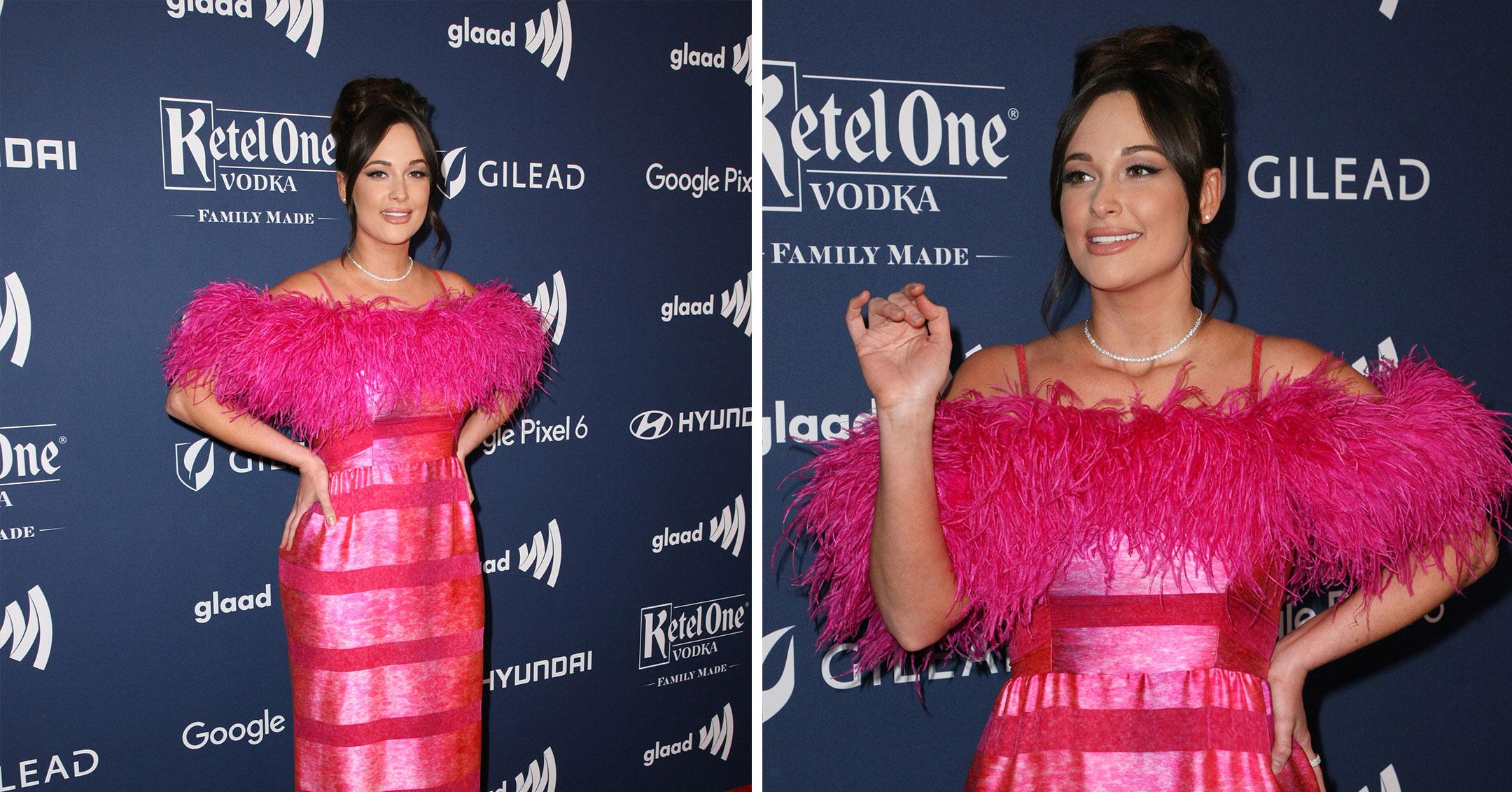 Tickled Pink! Kacey Musgraves Rocks A Feathery Dress To Be Honored At The GLAAD Media Awards — Photos
Activists, celebs and more were in attendance at the 33rd annual GLAAD Media Awards on April 2 to show their support for the LGBTQ+ community. Amongst those attendees was crooner Kacey Musgraves, who received the Vanguard Award for her strive to make country music more inclusive.
"From speaking out against anti-LGBTQ legislation in her home state of Texas, to raising awareness about bullying affecting LGBTQ youth, to uplifting the work of LGBTQ artists, Kacey continues to raise the bar for what it means to be an authentic ally and to inspire her fans to do the same," stated GLAAD President & CEO Sarah Kate Ellis.
Scroll down to see the singer on the red carpet!
Article continues below advertisement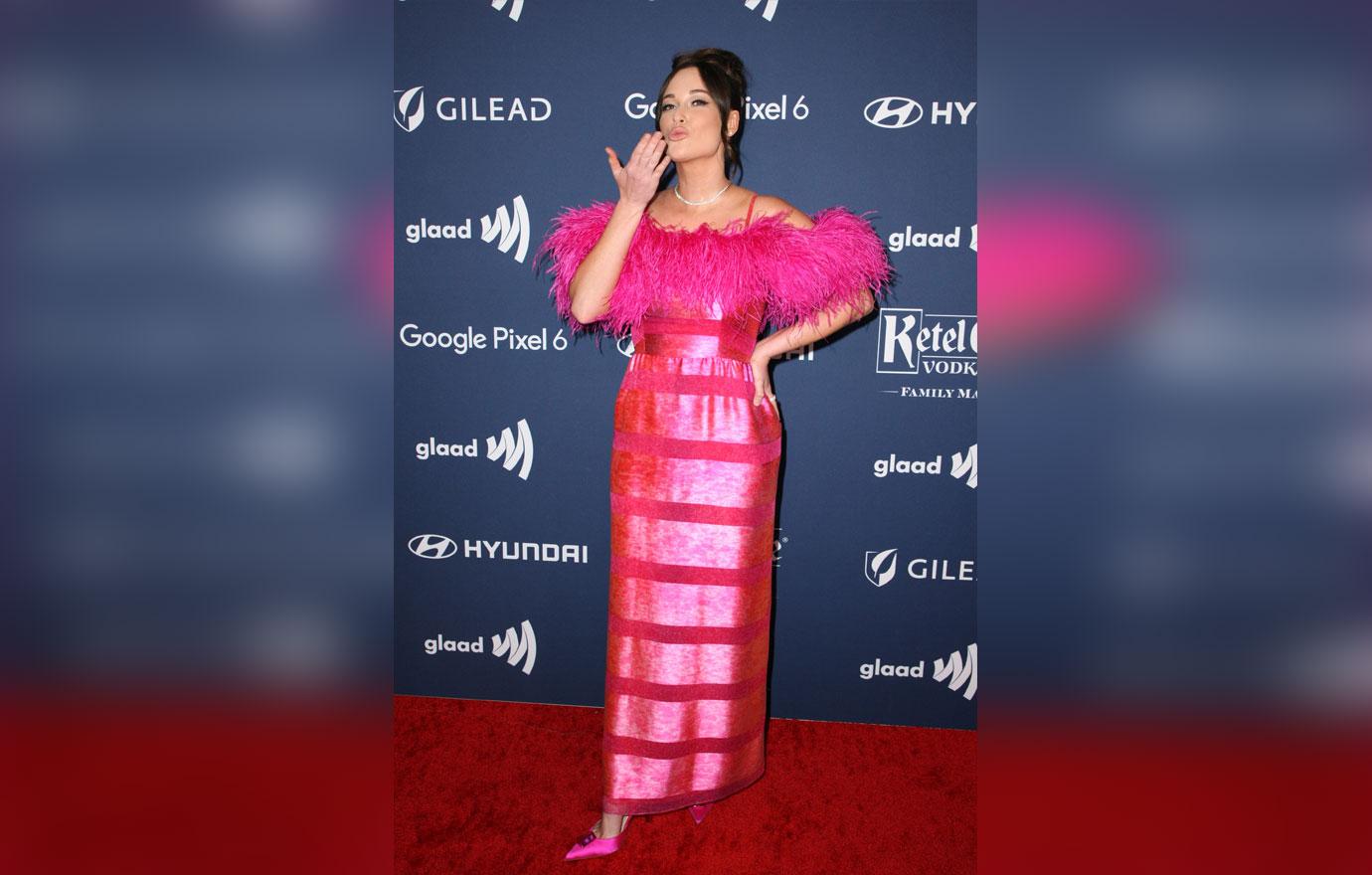 Tickled pink! The star blew a kiss while clad in a pink dress that featured stripes and a feathery neckline. She kept the rest of her look just as bright, wearing a diamond necklace and magenta pointed-toe heels.
Past recipients of the Vanguard Award include Britney Spears, Kerry Washington and Antonio Banderas.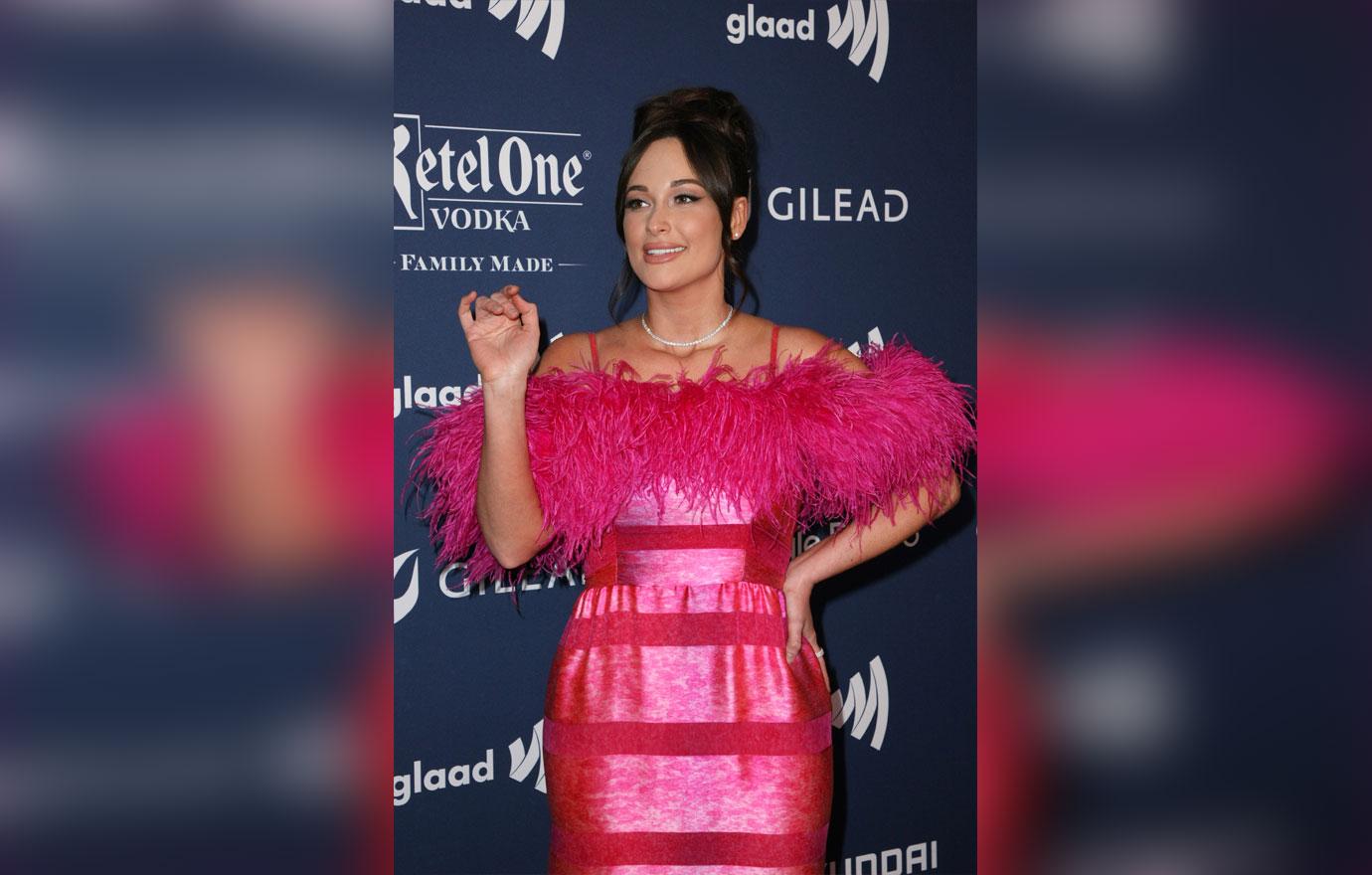 "One of the biggest compliments, hands down, that I've ever gotten in my career, was a gay country fan saying, 'You know what, you have made me feel like I'm finally invited to a party that I've never been invited to.' And that killed me in the best way possible," she dished to PEOPLE. "Because I see it as country music is a genre that was built on stories about real life, about real people, and I don't know why that would exclude anyone's perspective. Because we're all made of the same things, we all want the same things, we're all driven by the same emotions. It's just wrapped up in a bunch of different bows."
Article continues below advertisement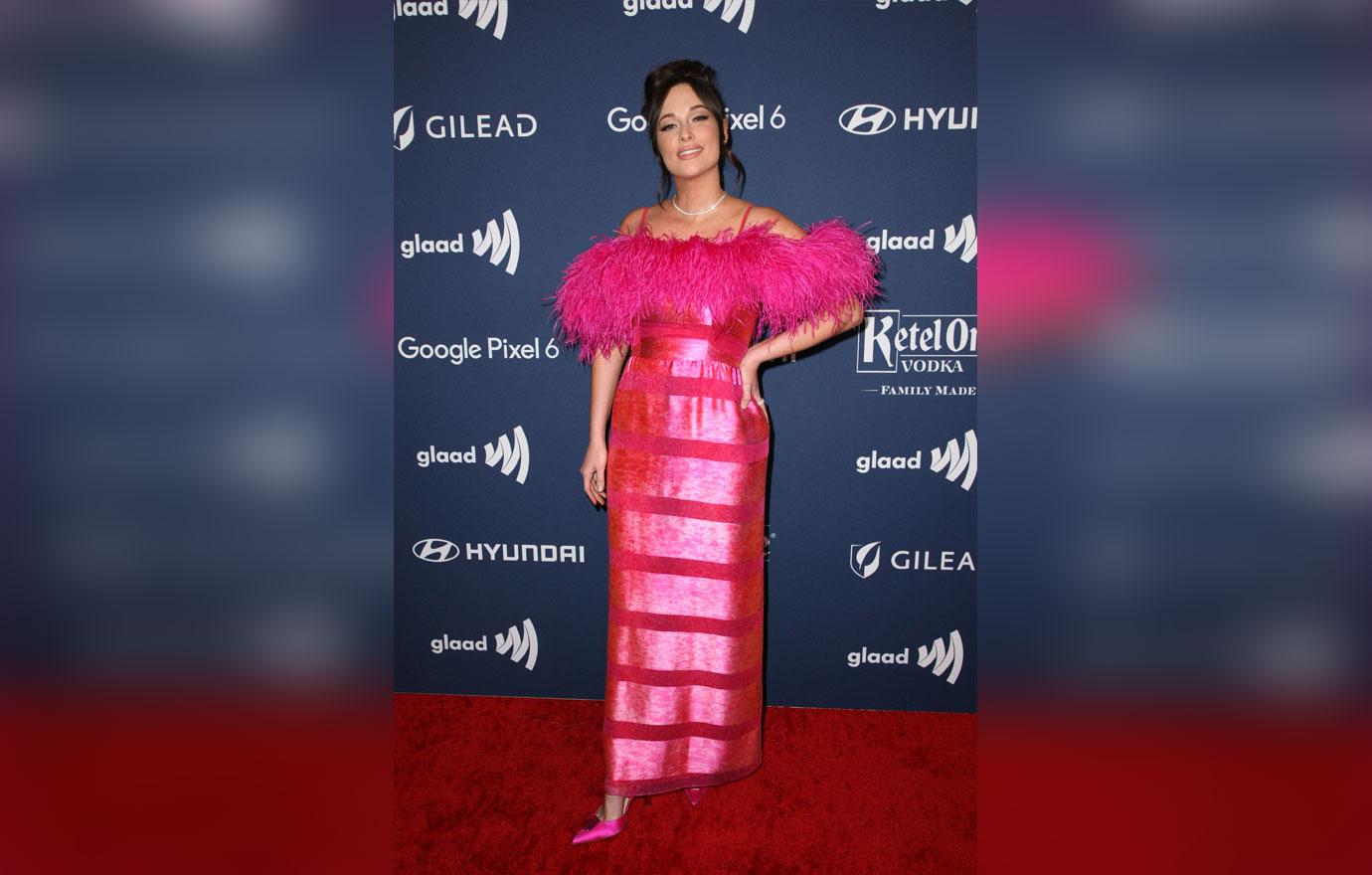 Musgraves revealed that her most recent album, Star-Crossed, was inspired by her divorce.
"It's daunting to put your emotions about something really personal on display," she explained. "I haven't spoken much about this chapter, and I don't feel like I owe that to anyone, but I owe it to myself as a creator to flesh out all these emotions that I've felt, and I do that through song."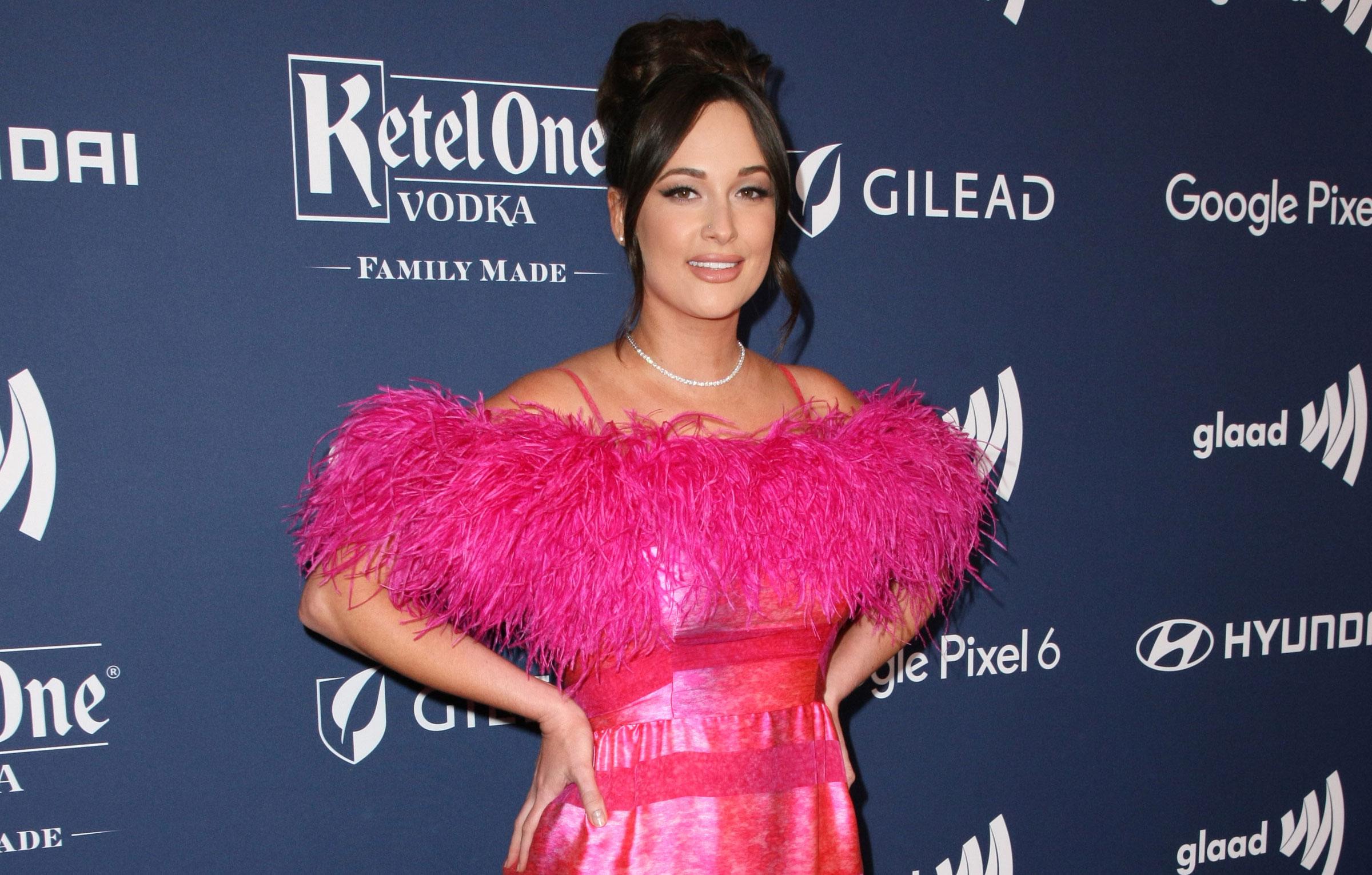 "It would be strange if I didn't acknowledge what happened in my life creatively, but it is scary to be like, 'I'm about to share my most personal thoughts about me, about this other person, about a union that I had with someone,'" continued the Grammy winner. "I mean, I'm not a ruthless person. I care about other people's feelings. So it's kind of scary."