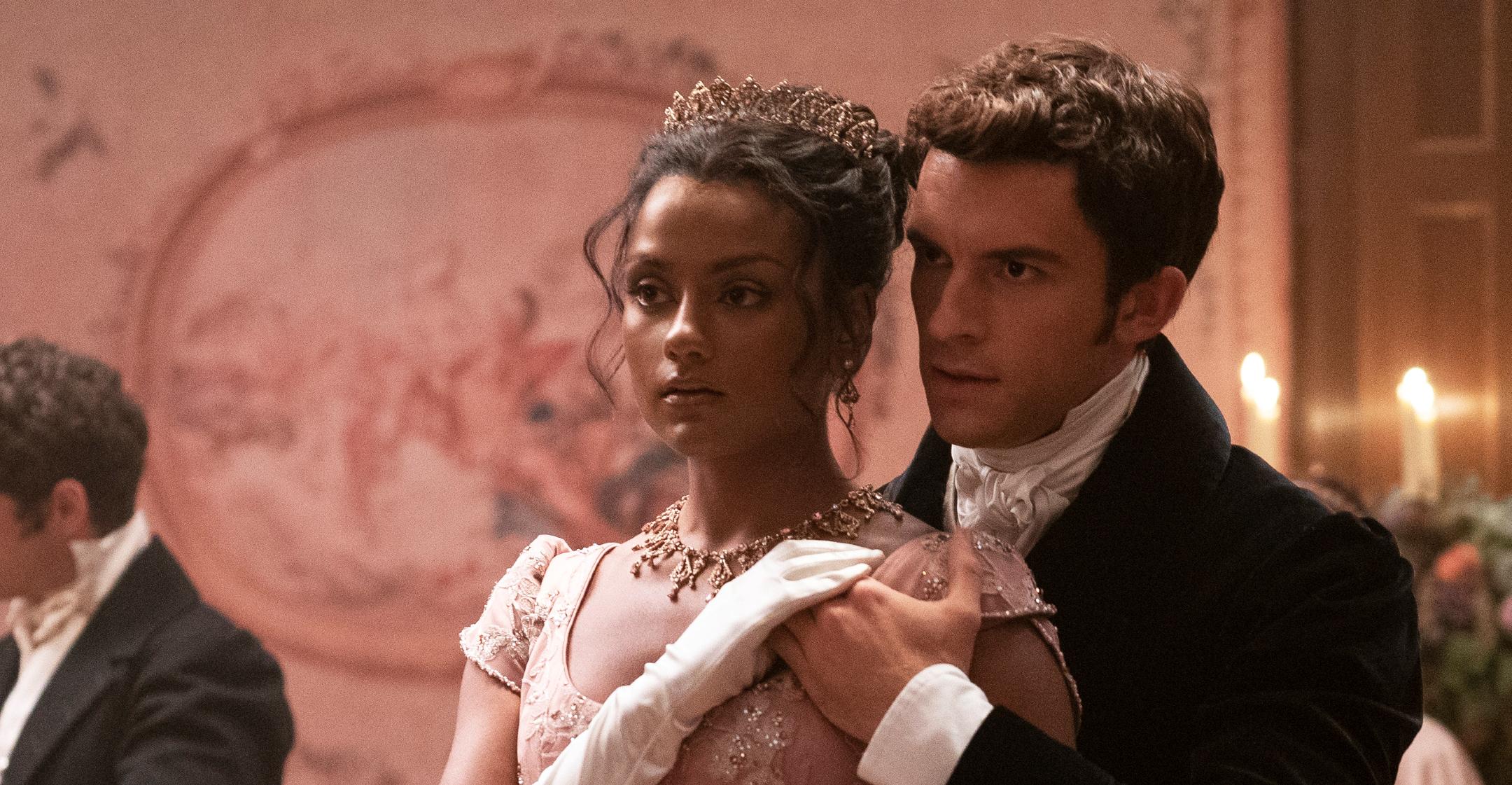 Jonathan Bailey Thinks Season 2 Of 'Bridgerton' Has 'The Greatest Love Story'
Though Bridgerton fans were disappointed to find out that season 2 won't focus on the marriage of Daphne Bridgerton (Phoebe Dynevor) and Simon Hastings (Regé-Jean Page), the new leading man, Jonathan Bailey, believes the new episodes will be just as enthralling.
Article continues below advertisement
Debuting on Netflix on Friday, March 25, the second season will focus on the budding romance between Bailey's Anthony Bridgerton and Kate Sharma (Simone Ashley).
To start, the actor noted that the dynamic of the two characters is similar to that of Daphne and Simon, explaining to Entertainment Weekly, "I think it's the greatest love story when he meets the person who makes him look inside."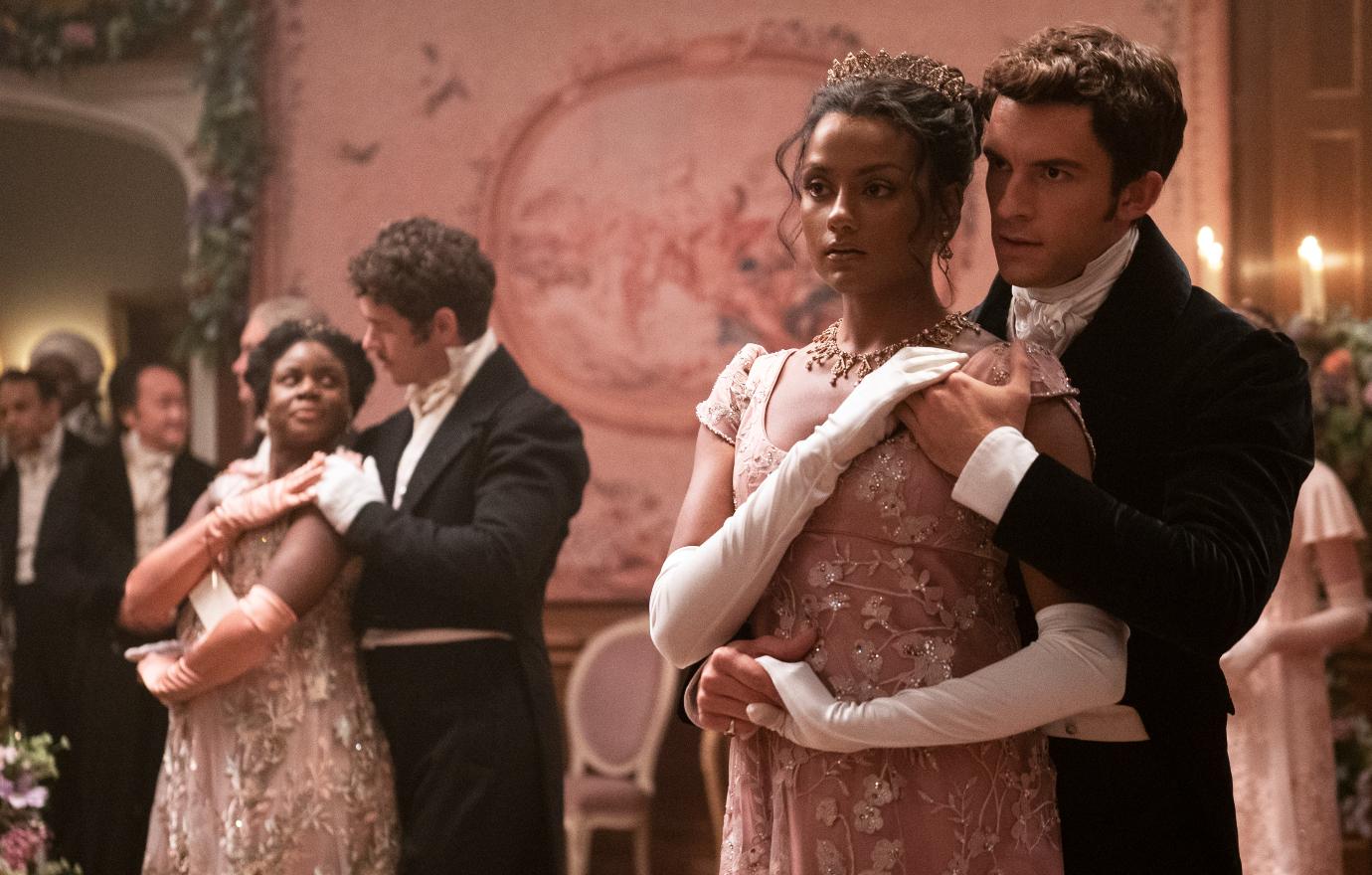 Article continues below advertisement
Ashley said "it was a lot of fun to play with Johnny," especially since their characters "begin as enemies. They're sparring off each other, but I think that transition from enemies to lovers is ... they both teach each other lessons on how to love, how to let it in."
"Enemies to lovers is extreme. They can hit each other's buttons within a second, and it's something that's instinctive," she continued. "Their sense of self they project to other people, they can't do that [with one another]; they're naked in front of each other."
Producer Chris Van Dusen promised that the costars' chemistry is "out of this world. The season is charged and transporting and romantic."
Article continues below advertisement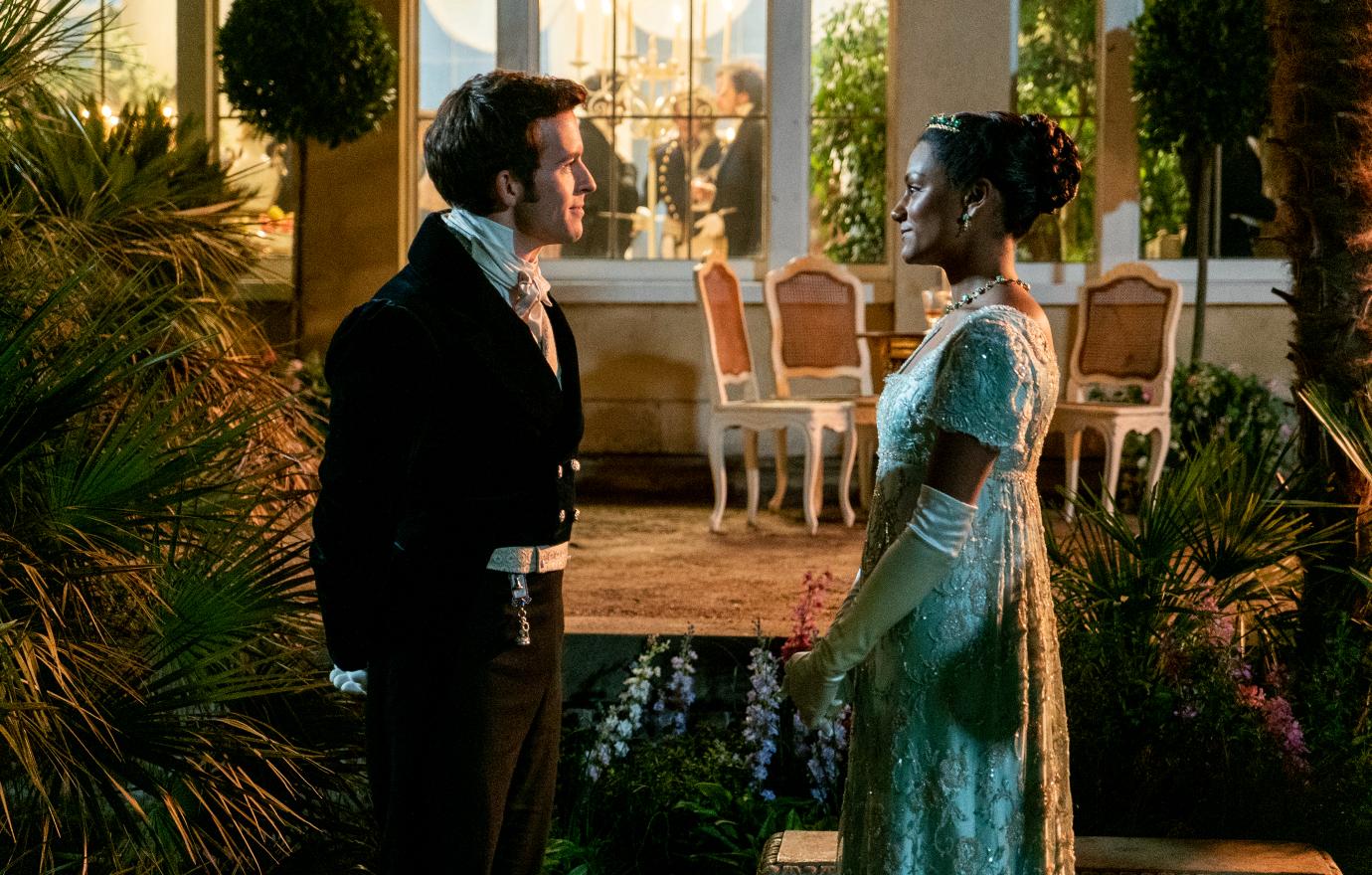 Bailey noted that some people dismiss the show— which is based on Julia Quinn's book series — because of it's abundance of steamy scenes, but he thinks their portrayal of intimacy differs from most TV shows.
"There's so many people who will go, 'Oh yeah, 'Bonkerton.' But the female gaze is so important because there are many ways people communicate by sex, and what sex means, and what your body means to someone else," he explained. "It's important that there's an inversion of sexuality and how people are exploited in the storytelling of sex."
There's also much more to Kate than her sensual side, as Ashley noted she's also "sporty and competitive."
"She listens to her own instincts and she's not easily swayed by what everyone else is doing," the Sex Education alum spilled to PEOPLE. "We meet her in different vulnerable moments and discover her background a little bit more and the family trauma that she holds. There's a lot of common cause for an audience to relate to her."