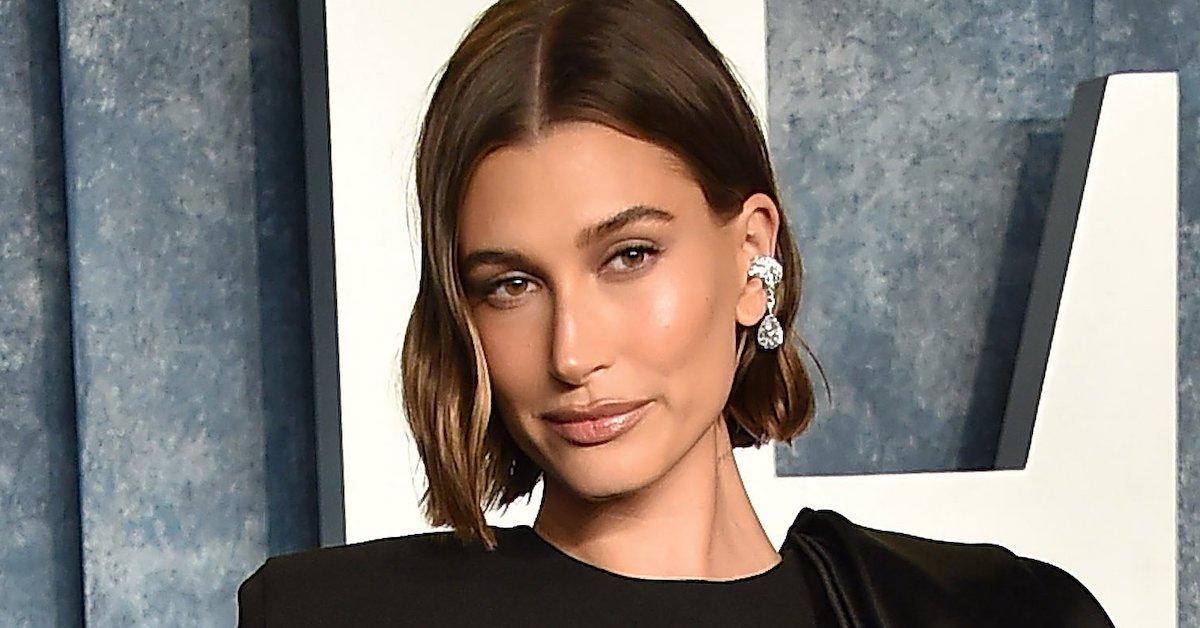 Hailey Bieber's Warmer 'Cinnamon Cookie Butter' Hair Color Is the Perfect Inspiration for Fall
As the summer months wind down, celebrities and regular folks alike are likely planning to switch up their looks for fall. From updating wardrobes, to digging out cute boots from closets and perusing new hairstyles, a new season of style is quickly approaching. The possibilities are endless!
Hailey Bieber seems to have gotten a jump-start on her autumnal transformation, as she revealed a new hair color in August. Not only does the model, 26, look fabulous, but the name of the warmer color has folks dreaming about all things fall.
Article continues below advertisement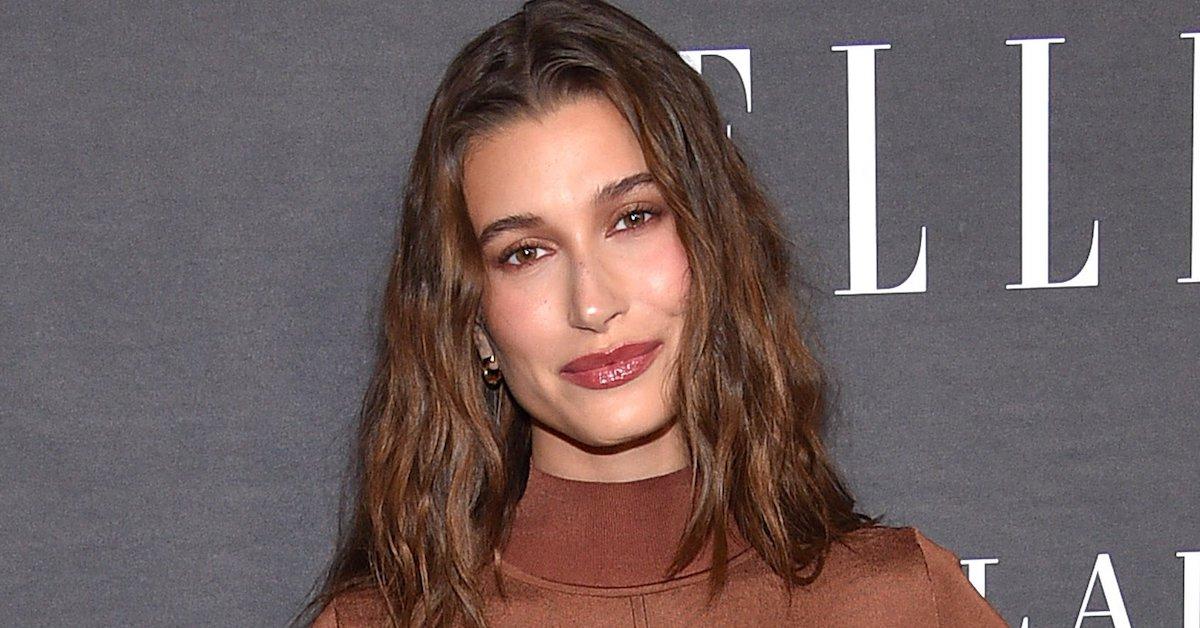 On August 16, Bieber's hair stylist Matt Rez took to Instagram to show off his client's new 'do. Bieber's fresh-looking hair is a darker hue — but lighter for her and warmer than what it was before. In the clip, she runs her fingers through her tresses, offering the camera different angles of the look.
"We named it 'cinnamon cookie butter' 🍂🍪🧈 NEW HAIRCOLOR for the stunning @haileybieber," Rez captioned his post.
Article continues below advertisement
If the comments section is any indication of things to come, Bieber's hair could serve as inspiration for more than a couple of people in the coming months. One Instagram user wrote, "Ooooh yup, I want an order of cinnamon cookie butter please 🙋🏻‍♀️."
Another person commented, "Amazing!! This color will be the trend next autumn for sure."
Meanwhile, yet another person declared, "Yessssss cinnamon cookie butter 🔥."
"Not you creating a viral trend!" someone else predicted.
Article continues below advertisement
Bieber also shared a carousel of photos showing off her deliciously-named hair color, captioning her Instagram post with "🫶🏼🫶🏼." In most of the photos her body is pressed up against a wall as she looks over her shoulder at the camera. However, one shot shows Bieber facing the camera while pulling down the waist of her jeans, exposing her midsection even more than the white crop-top already does.
Article continues below advertisement
Hailey's hair switch-up isn't the first time the star has experimented with her tresses. Back in January 2023, she debuted a different kind of hair transformation when she revealed a blunt bob. "Short = more fun 🍭🍭🍭," she wrote on Instagram a week later. She went on to reveal an even shorter bob in March. In 2018, Bieber even rocked pink hair for a bit (a color she also donned in 2016).
Article continues below advertisement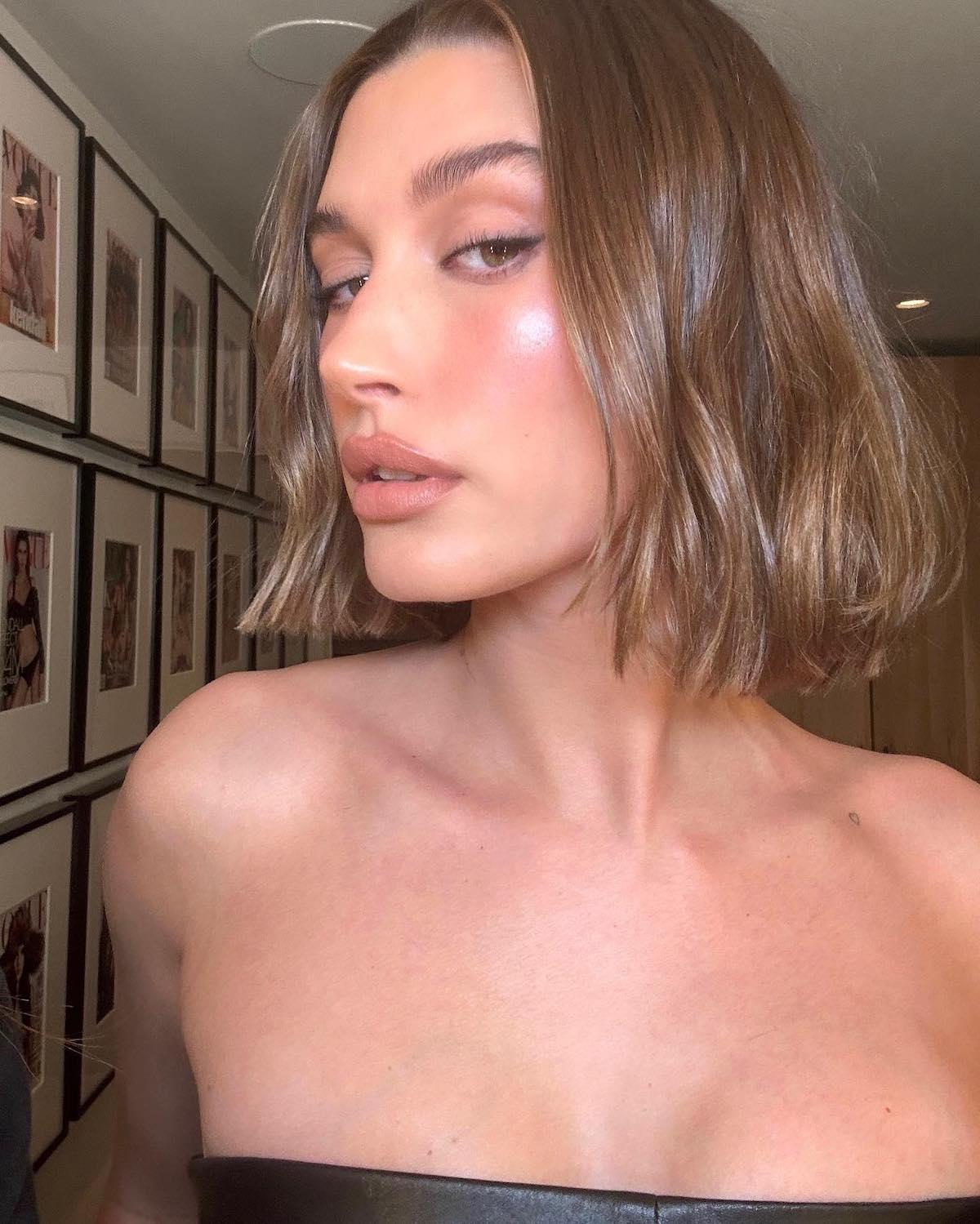 Regardless of whether her "cinnamon cookie butter" color ends up sparking a hair trend this autumn, the name alone definitely has us looking forward to fall — and seasonal-flavored cookies, fittingly.