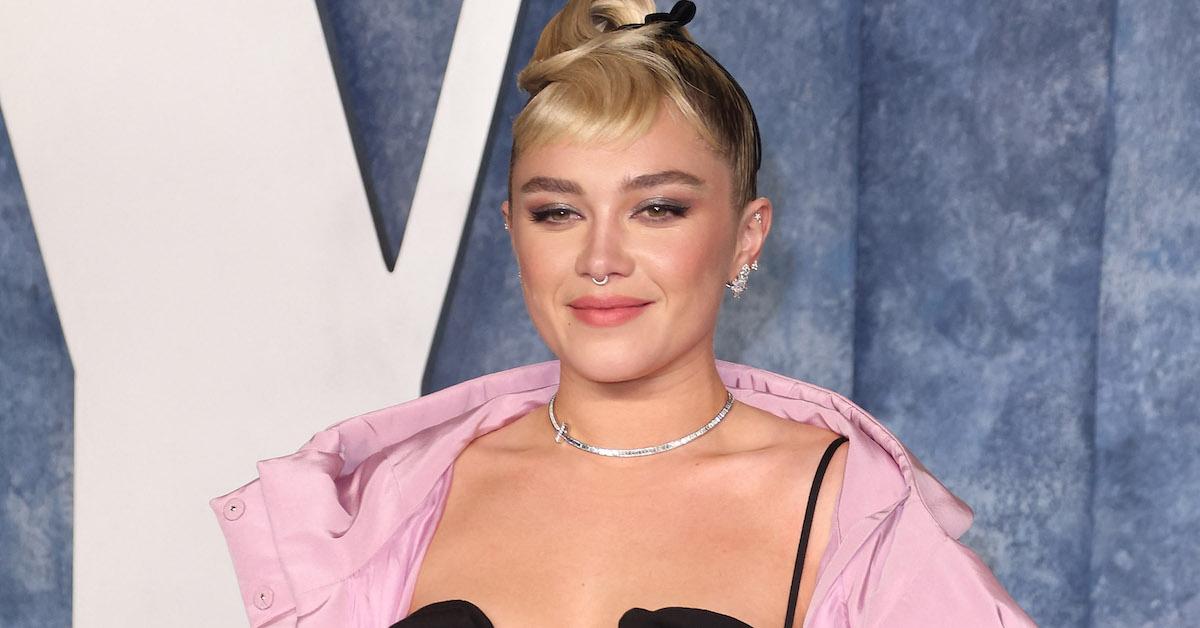 Florence Pugh Is Still Not Sorry About Showing Her Nipples in That Sheer Dress
More than a year ago, Florence Pugh rocked a bright pink gown to a red carpet event — but her look left some folks clutching their pearls. That's because the actress' nipples were visible through the sheer fabric of her dress, leaving nothing to the imagination. At the time, Pugh defended herself against the criticism.
Today, she is still not sorry about her bold fashion choice.
Article continues below advertisement
During a sit-down with Elle UK for its October 2023 cover, the Don't Worry Darling actress spoke about body positivity and the infamous gown she wore at the Valentino Haute Couture fashion show in July 2022.
"When everything went down with the Valentino pink dress a year ago, my nipples were on display through a piece of fabric, and it really wound people up," Pugh told the publication.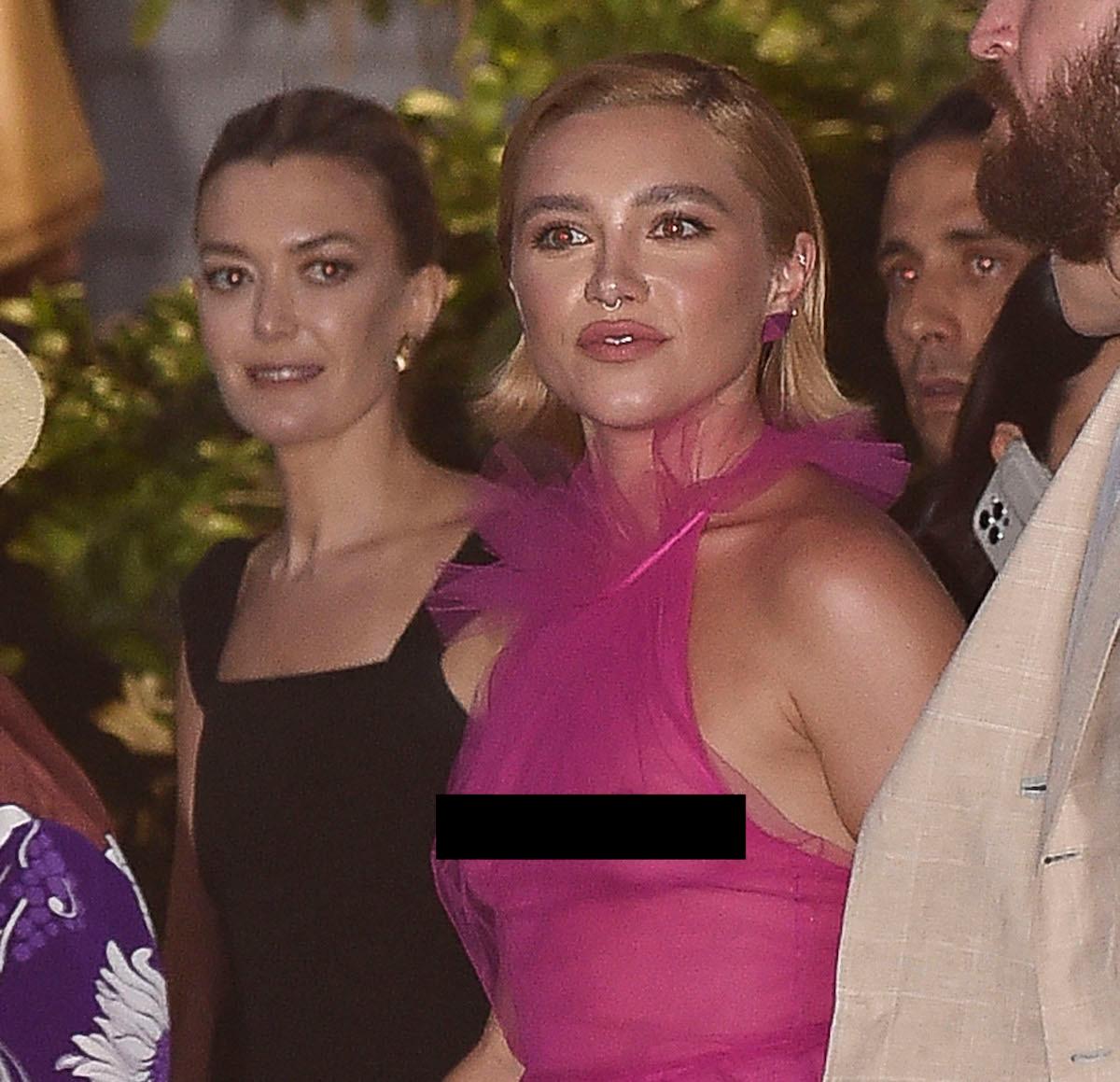 Article continues below advertisement
Pugh went on to speculate that people who were distraught over the dress were actually scared of her freedom — and of "the fact I'm comfortable and happy."
"Keeping women down by commenting on their bodies has worked for a very long time," she said. "I think we're in this swing now where lots of people are saying, 'I don't give a s---.'"
Pugh added: "Unfortunately, we've become so terrified of the human body that we can't even look at my two little cute nipples behind fabric in a way that isn't sexual. We need to keep reminding everybody that there is more than one reason for women's bodies [to exist]."
Article continues below advertisement
Following the online backlash over the sheer gown in 2022, Pugh took to Instagram to share her thoughts on the matter. She called out men's behavior, especially.
"What's been interesting to watch and witness is just how easy it is for men to totally destroy a woman's body, publicly, proudly, for everyone to see," she captioned a carousel of photos of her wearing the dress under fire.
Pugh added: "It isn't the first time and certainly won't be the last time a woman will hear what's wrong with her body by a crowd of strangers, what's worrying is just how vulgar some of you men can be."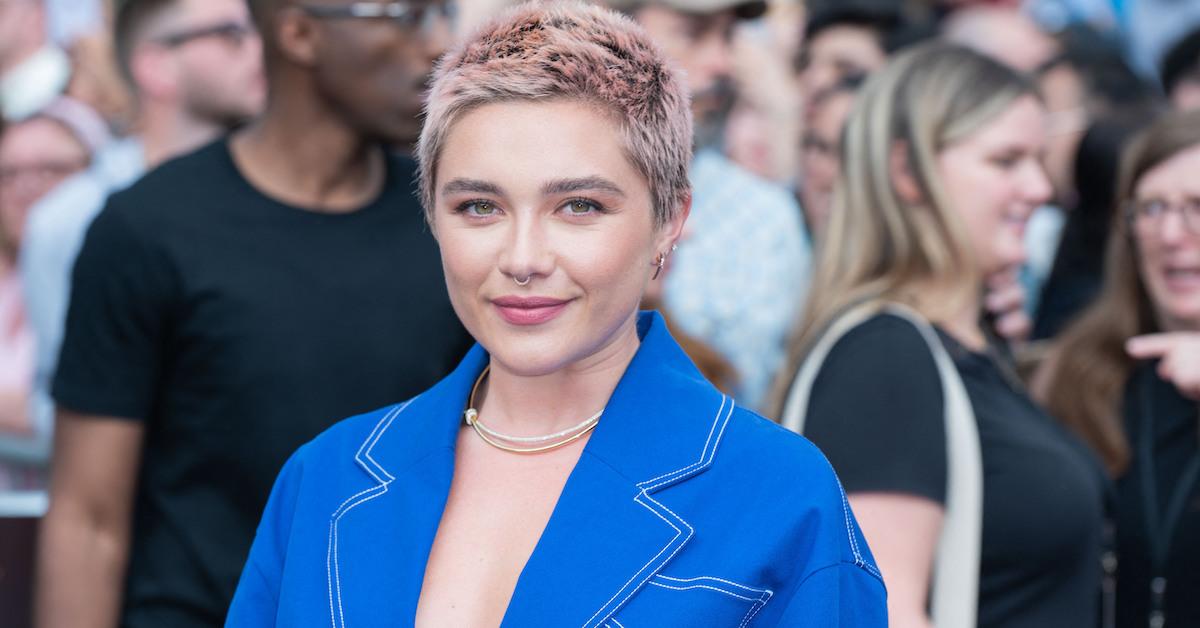 In contrast, the women she encountered in person on the red carpet were incredibly supportive.
"Every woman I walked past would say, 'You look like you're having so much fun.' And I was!" Pugh told Elle UK. "Women were drawn to the fact that I was completely happy. That's been a massive aspect of my career and my life: accepting who I am, and not running away from it."