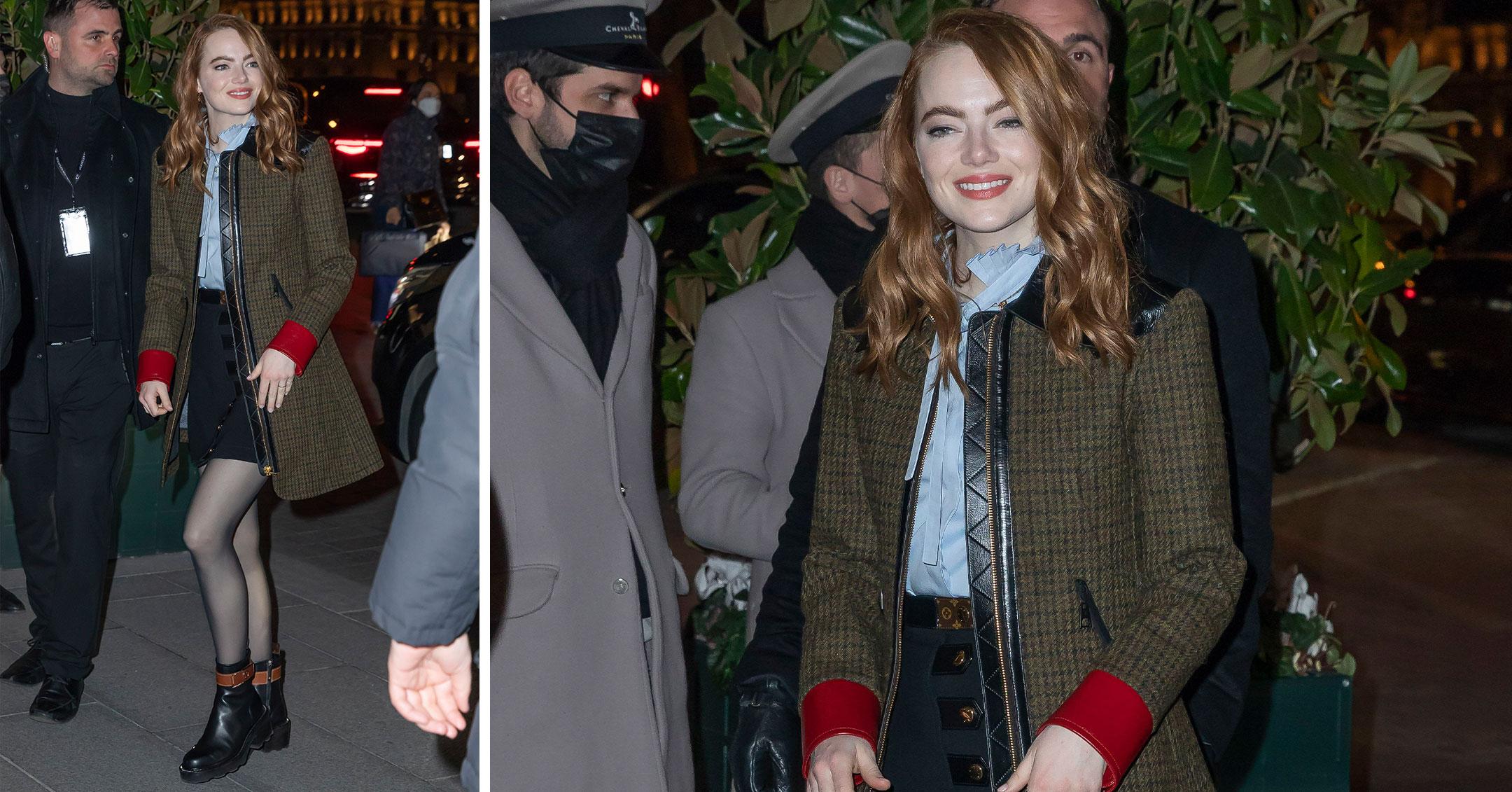 Emma Stone Could Have Easily Been Mistaken For A Model When She Stepped Out During Paris Fashion Week — Pics!
Mom's night out! While Emma Stone had been keeping a low profile since she and husband Dave McCary welcomed their first child, daughter Louise, last March, she was more than happy to step out for Paris Fashion Week, attending the March 7 Louis Vuitton show and accompanying dinner.
See photos of the star's rare public outing below!
Article continues below advertisement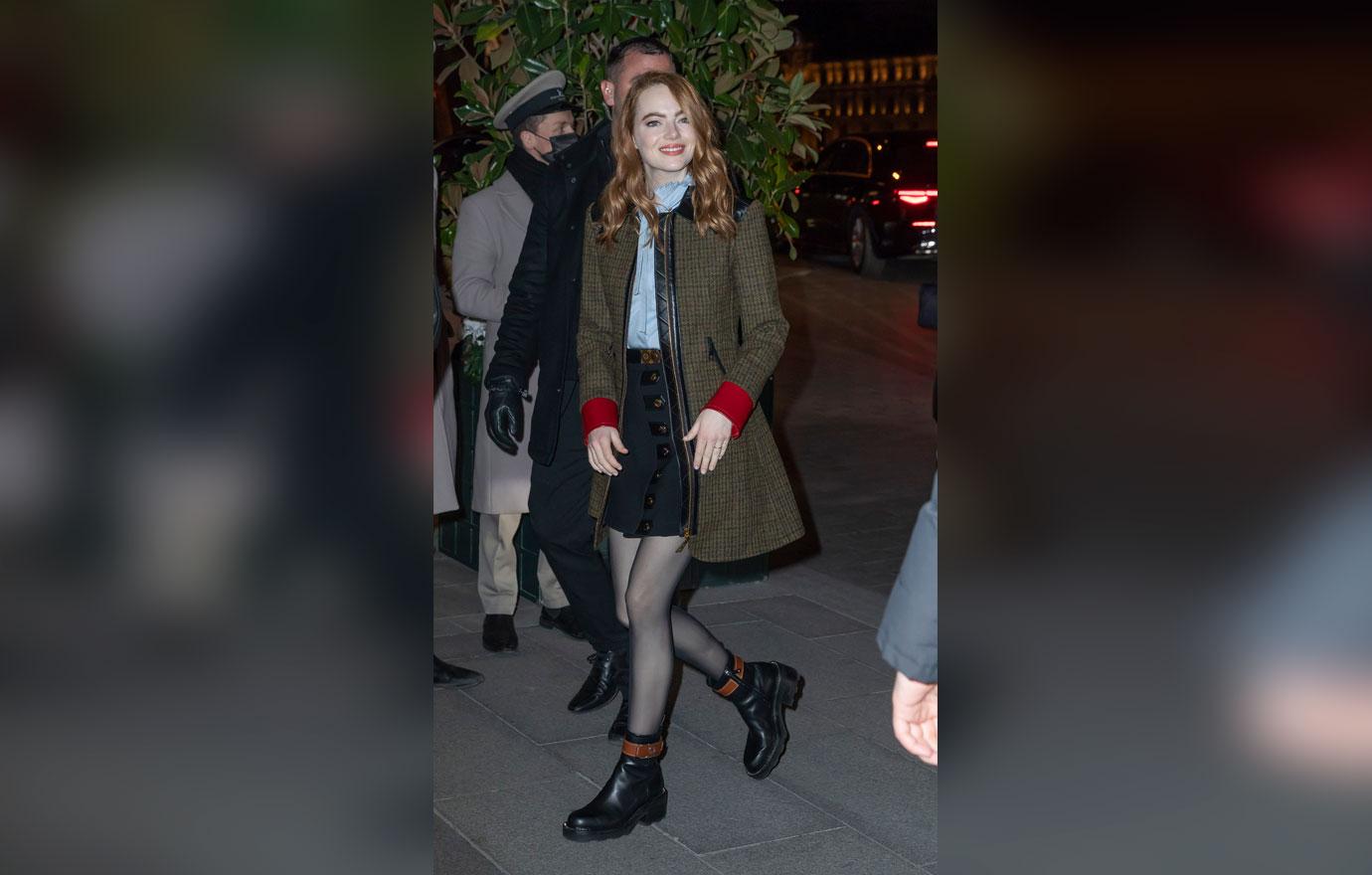 The Cruella lead looked stylish in a patterned coat, light blue top, black skirt, sheer black tights and black lug-soled booties. Stone was likely wearing some Vuitton pieces herself, as she became a face of the brand several years ago.
After filming a perfume commercial for the brand, she touched on the differences of modeling and acting. "It's a great challenge because you do think about your body moving in a different way," she explained. "You don't need dialogue to express what's happening in the shot, or in the story or in her life."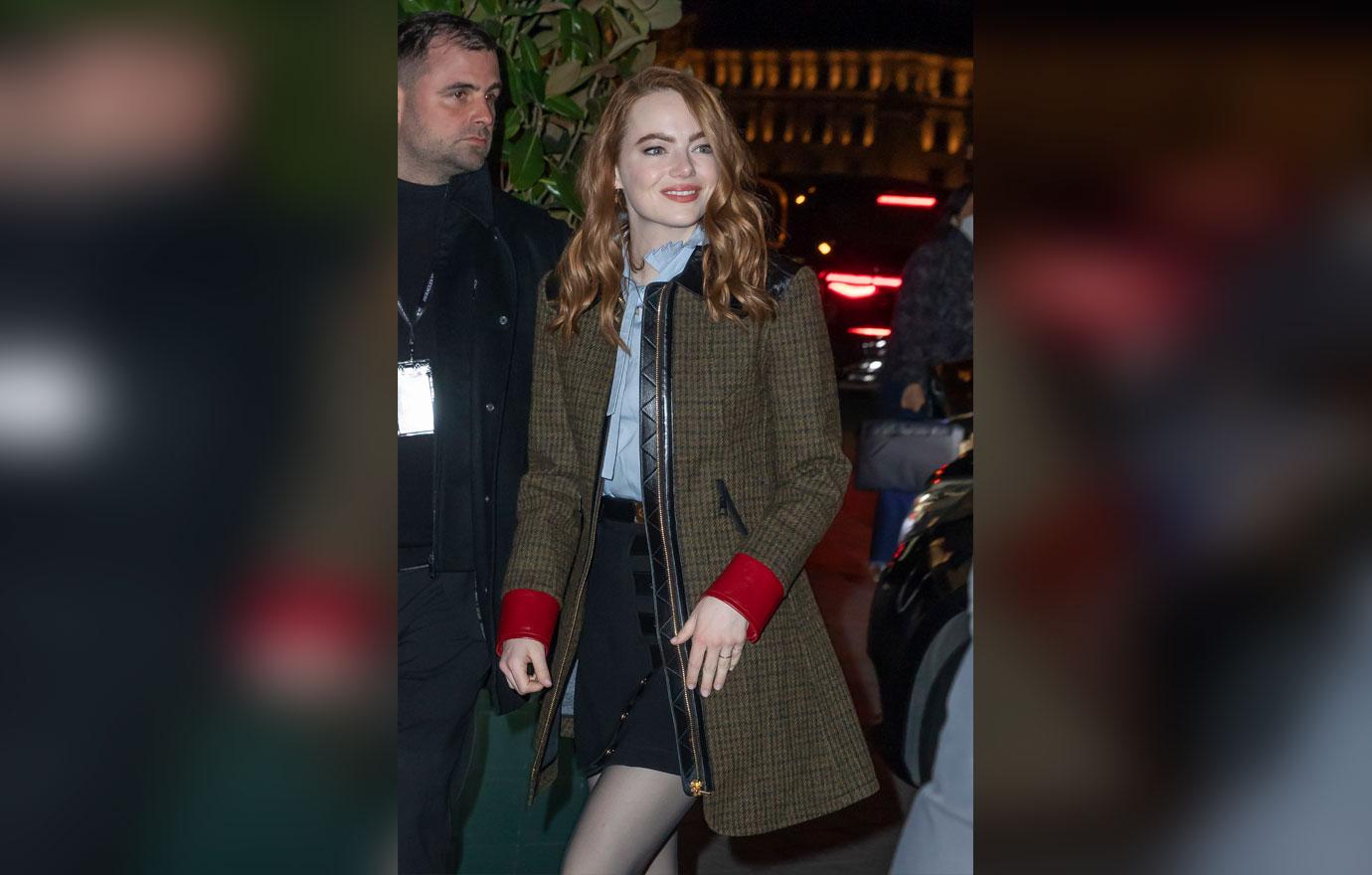 Though the Oscar winner has been staying at home lately, her name has been in plenty of headlines, as ex-boyfriend and Spider-Man costar Andrew Garfield mentioned her when he chatted about reprising his role in Spider-Man: No Way Home.
"Emma kept on texting me. She was like, 'Are you in this new Spider-Man film?' And I was like, 'I don't know what you're talking about,'" he revealed. "She was like, 'Shut up. Just tell me.' I'm like, 'I honestly don't know' — I kept it going, even with her, and then she saw it. She was like, 'You're a jerk.'"
Article continues below advertisement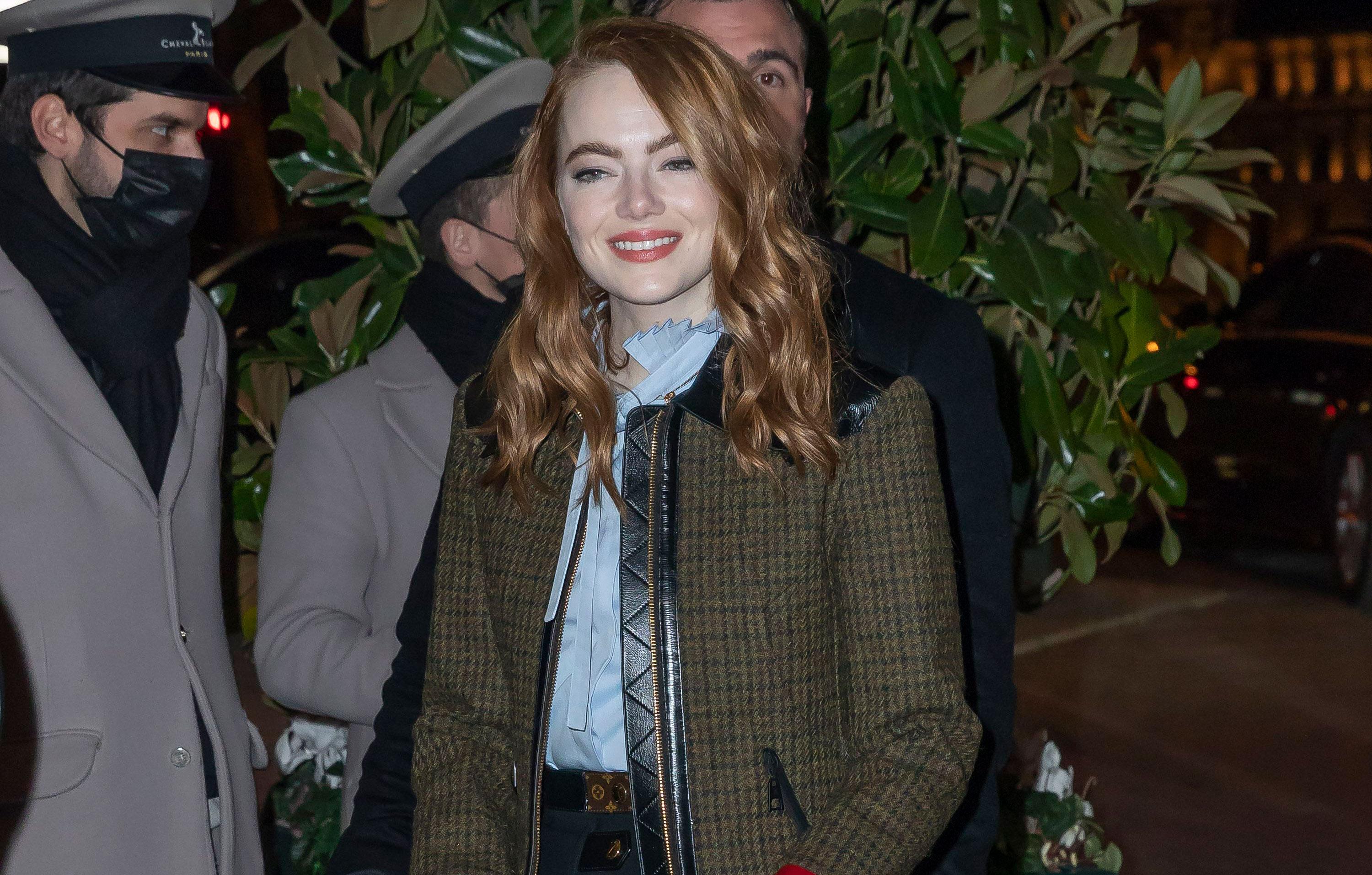 Garfield also noted that being on the set of the new superhero movie reminded him of his and Stone's experience, likening star Zendaya's performance to hers.
"The spirit that Zendaya brings to MJ is so heartfelt and pure and loving," he said. "Emma brought that similar unique spirit to Gwen."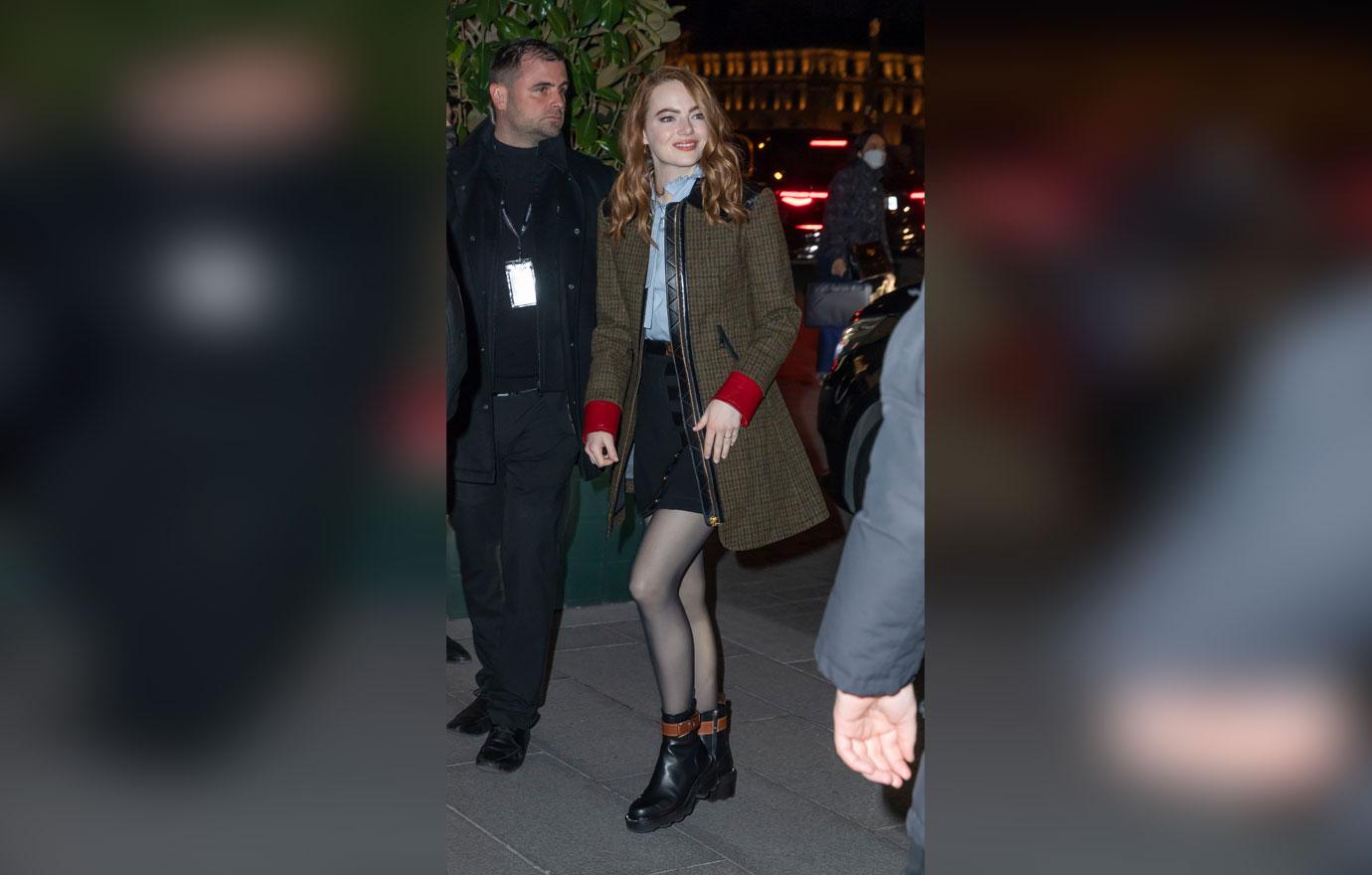 The Easy A star's next project will be reprising her role as the titular villain for Cruella 2.
"I thought that this was a really exciting and interesting reimagining of a character that we feel like we know on a surface level," she explained of playing the character in the first flick. "It was fun to go deeper into what makes her tick and what makes her so evil."