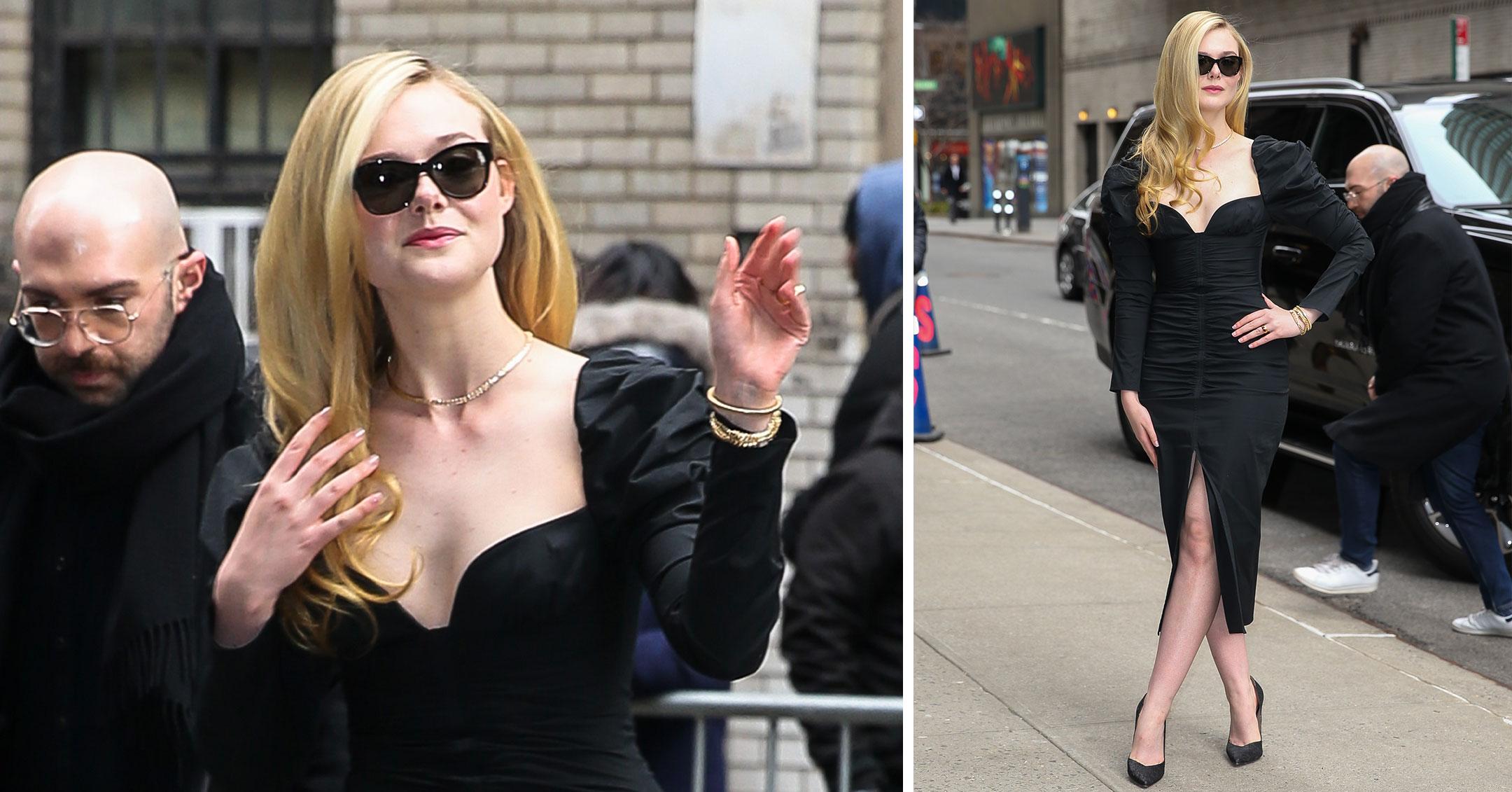 Elle Fanning Looks Every Bit The Glamorous Movie Star In A Ruched Black Dress & Sunglasses — Photos!
On March 30, Elle Fanning stopped traffic as she made her way to the set of Stephen Colbert's late night show, where she chatted about her new Hulu series The Girl From Plainville.
Check out the actress' drop dead gorgeous look below!
Article continues below advertisement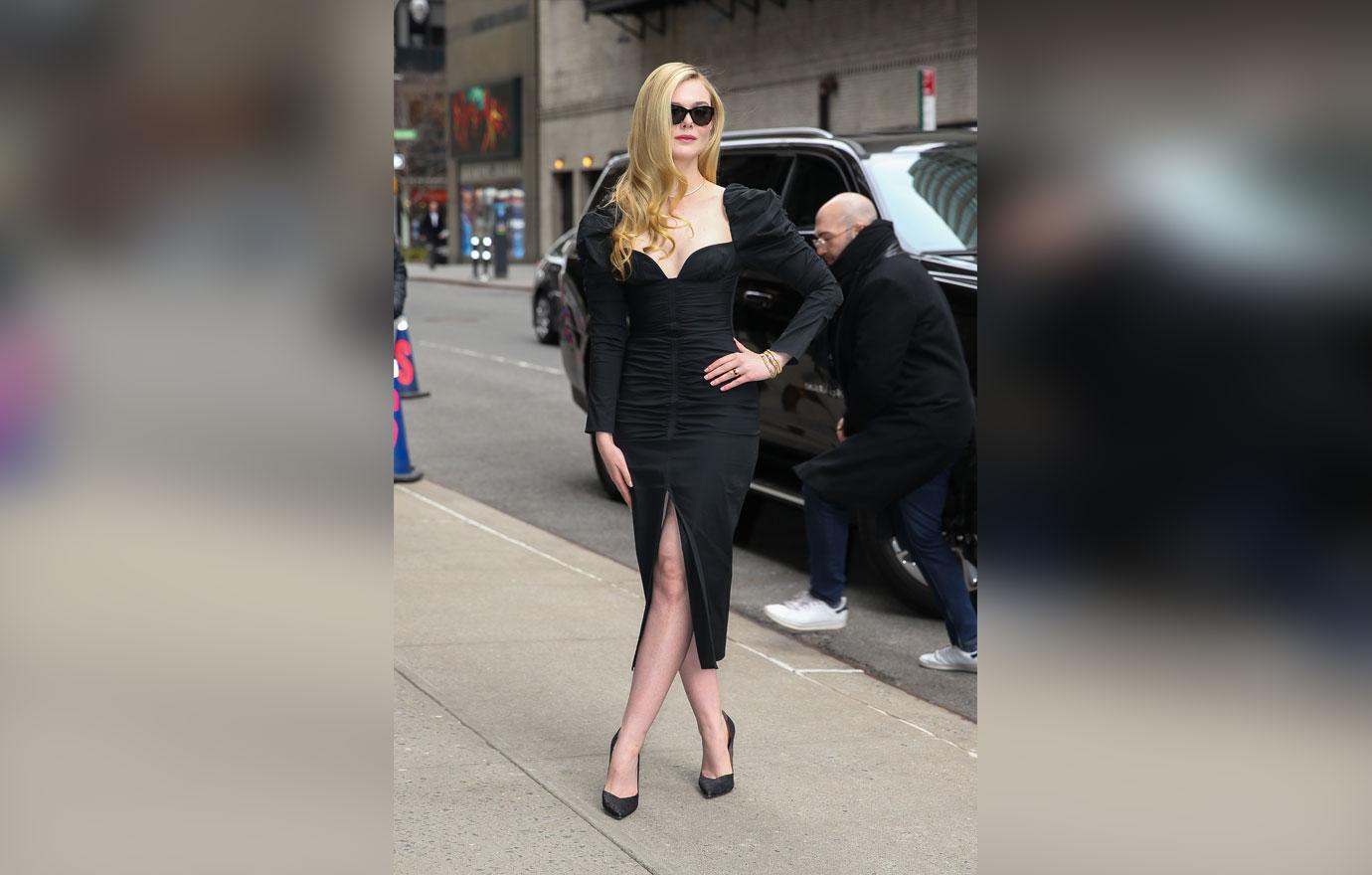 The cameras love her! The star wore a black long-sleeved dress that featured ruching, a corset-like top and a split hem. Upping the ante were her black sunglasses and heels.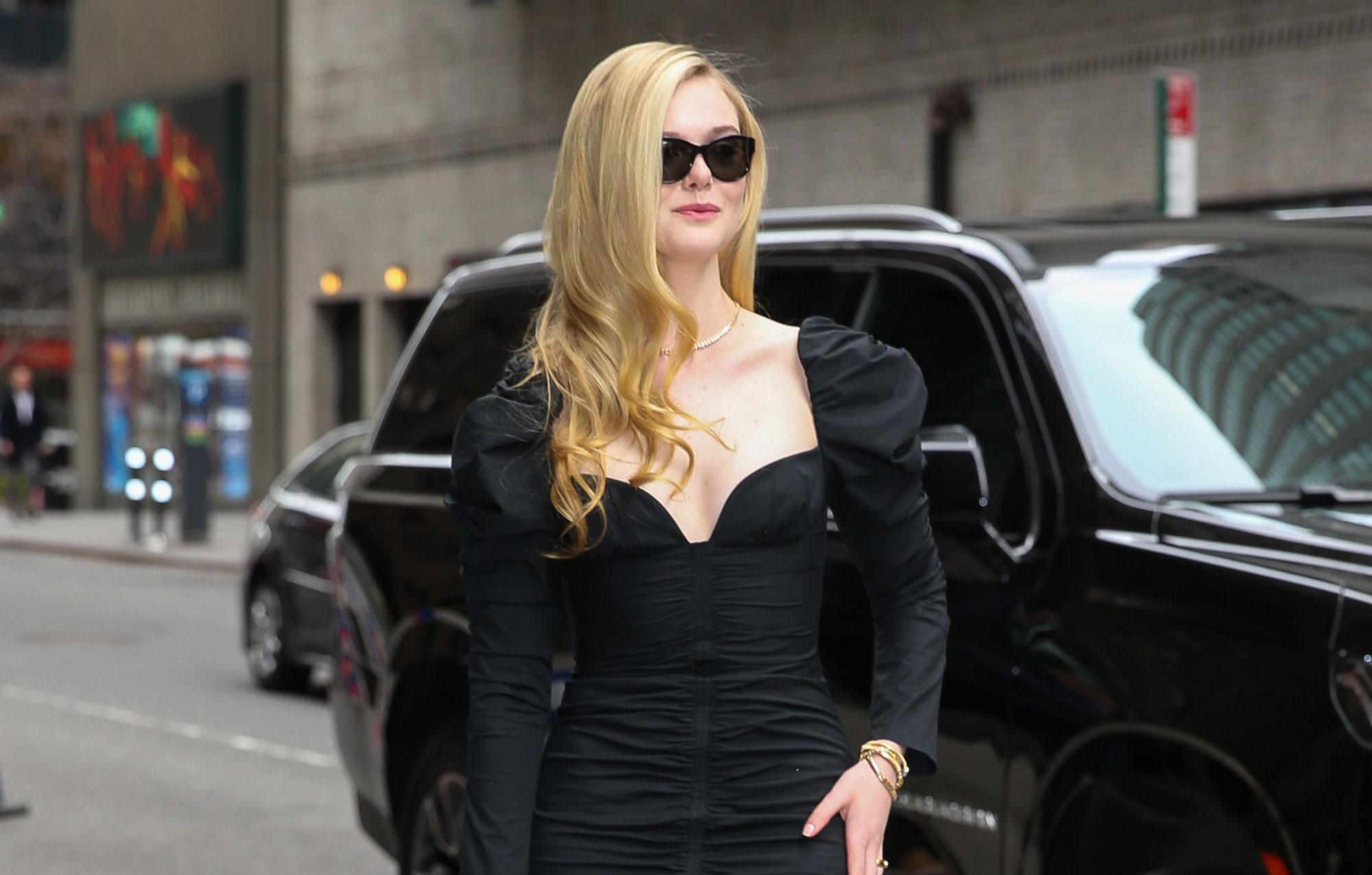 Fanning's new show tells the true story of Michelle Carter, a teen who was found guilty of involuntary manslaughter after her boyfriend, Conrad Roy, committed suicide.
"I knew as much as the world knew at the time. I remember it being on my TV screen, and following it a little bit and seeing photos of this really beautiful girl , who was kinda being very villainized in the media ... that's all I knew," she shared of whether or not she was aware of the situation before she nabbed the role. "I knew obviously the story ended in a very tragic way."
Article continues below advertisement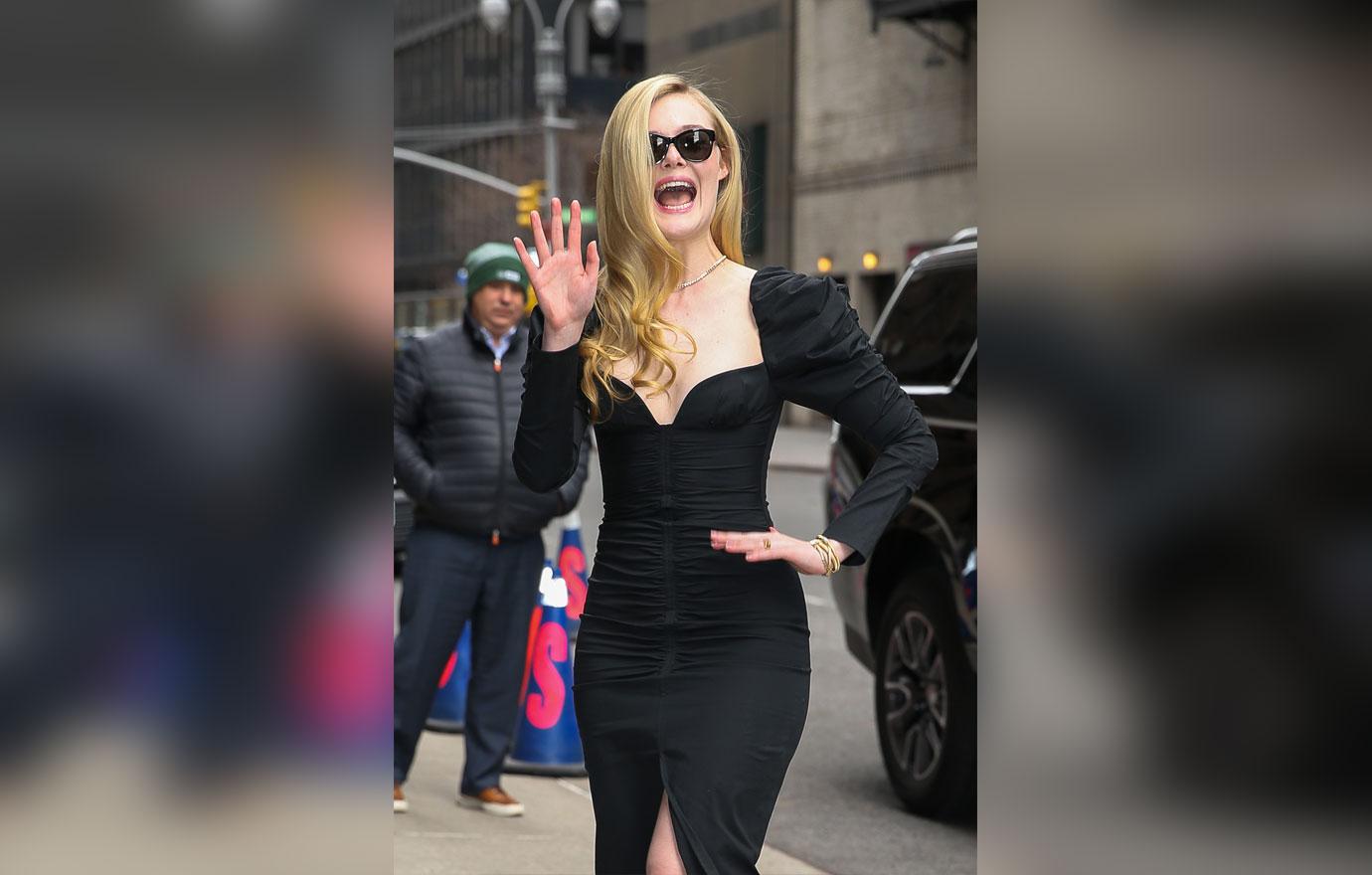 Before she signed on for the gig, she had a few stipulations. "I had to make sure that everyone that was involved was really telling the story in a sensitive way," noted The Great lead. "Because I think that it could be very easy to exploit or sensationalize a story like this."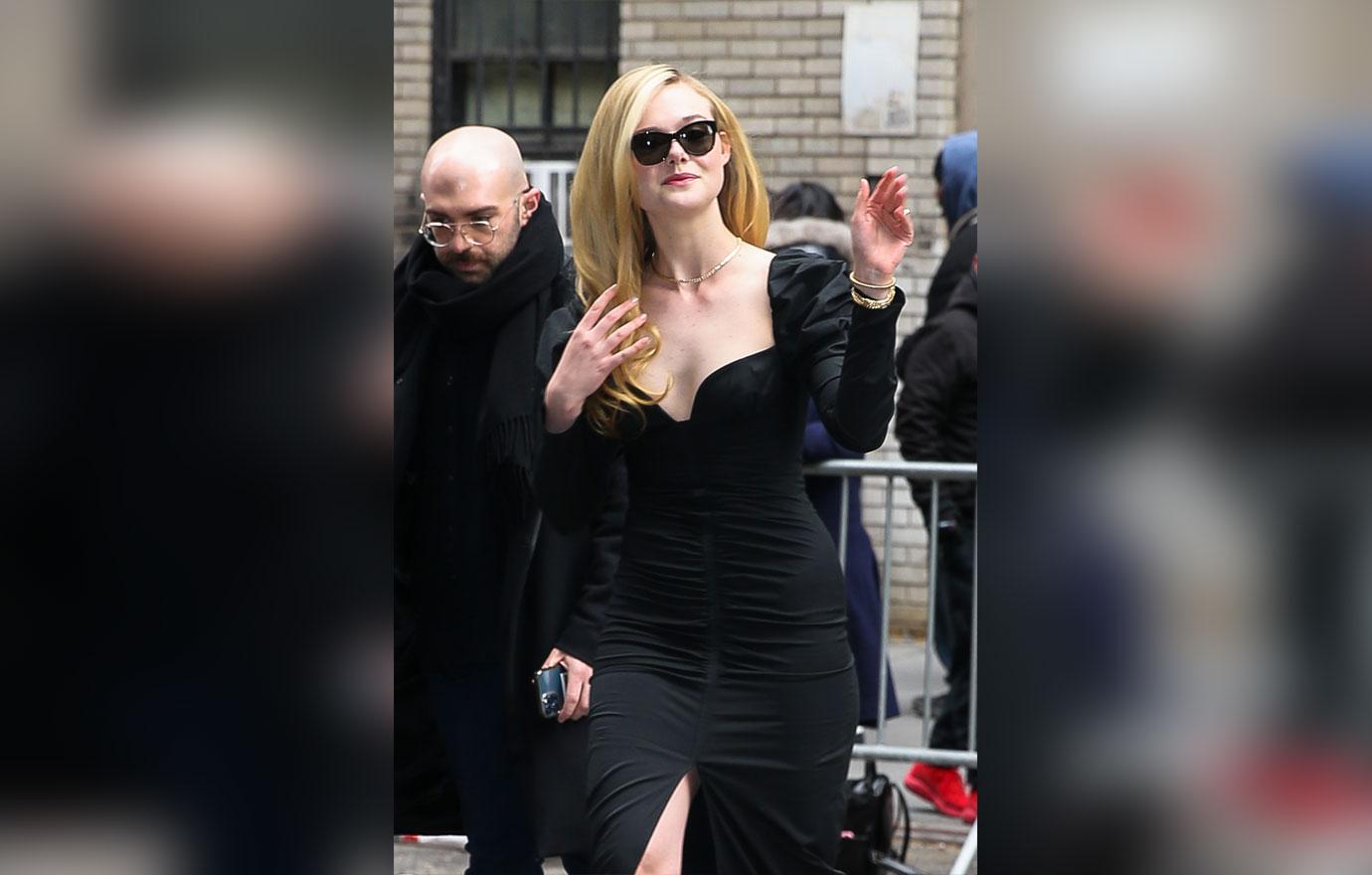 The blonde beauty never reached out to Carter, as she felt it would be inappropriate. However, she was able to read the incriminating and "haunting" texts Carter sent to Roy, which was "as much as I needed to be able to do the part," she explained.
Since Fanning's character was also a big fan of Glee, she rewatched countless episodes. In fact, for one scene, she had to mimic Carter mimicking Lea Michele's Glee character.
"It's a bit twisted. When I read the pilot, I was like, 'That's a challenge.' That's a big moment there and one of my favorite scenes I've ever done," revealed the Golden Globe nominee. "I had a LeapPad and I wrote down every single gesture, every time Lea Michele closed her eyes, every time she would get emotional at each moment on every word. I have that written out so I would mimic it."