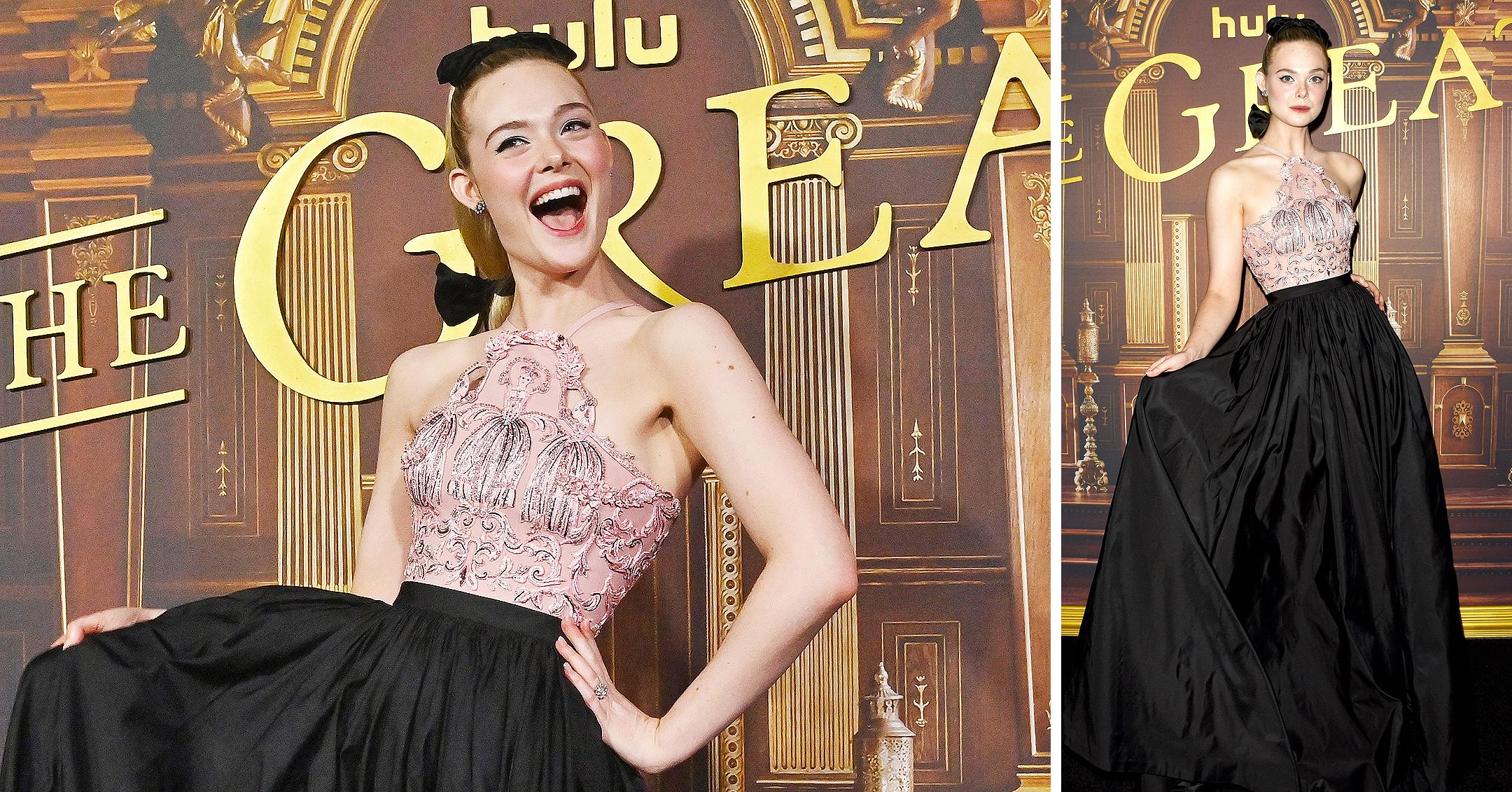 Elle Fanning Reigns Supreme In A Halter Top & Maxi Skirt At The Season 2 Premiere Of 'The Great': See Pics!
A grand entrance!
On November 14, Elle Fanning stepped out in an elegant ensemble to attend the season 2 premiere of The Great, her Hulu dramedy that takes place in the mid-1700s.
Check out her royal threads below.
Article continues below advertisement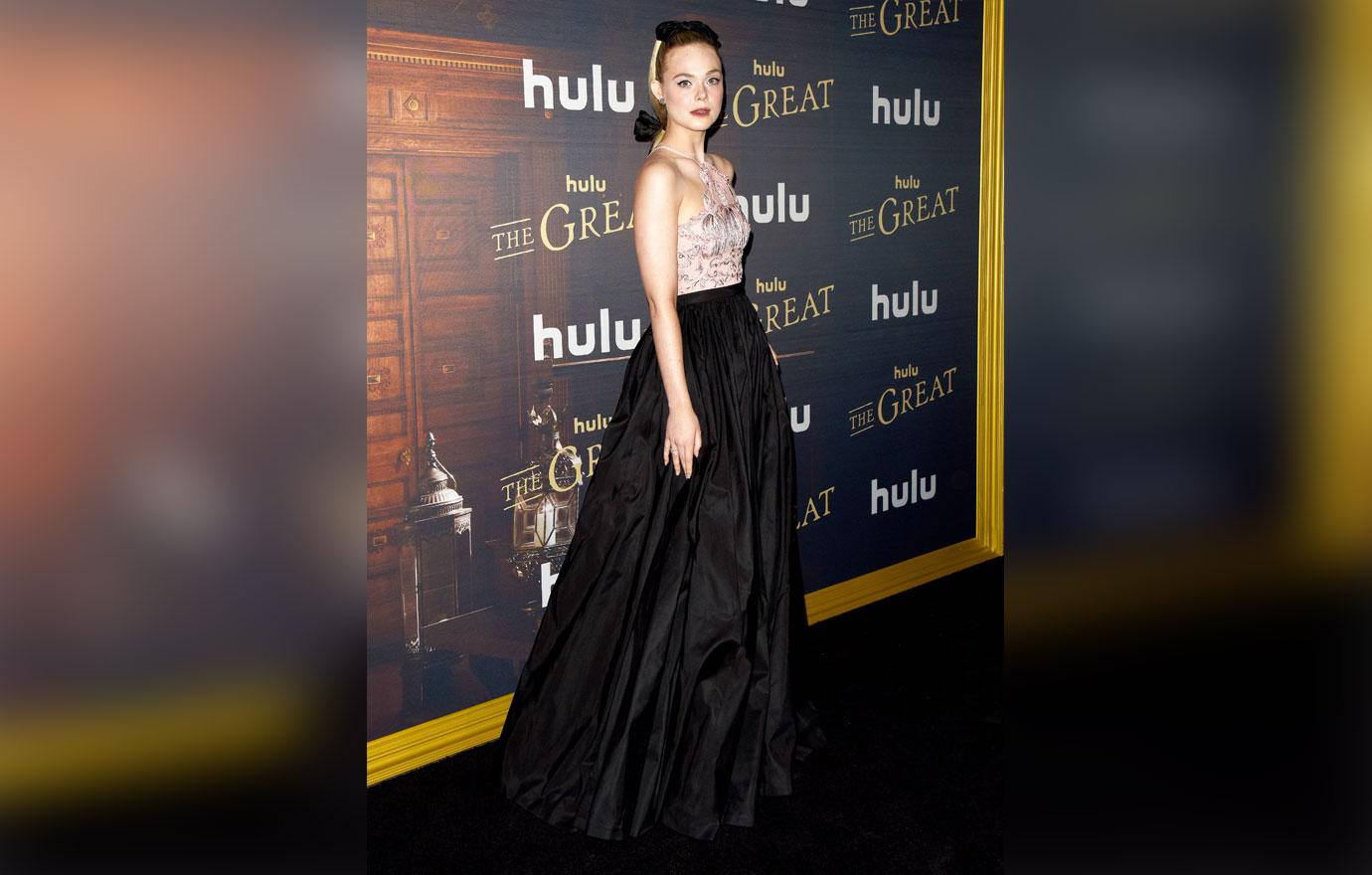 The young star paired a black pleated maxi skirt with a baby pink embroidered halter top. She accessorized with a pair of sparkly stud earrings, but it was her black bow tie hairpiece that really made the outfit pop!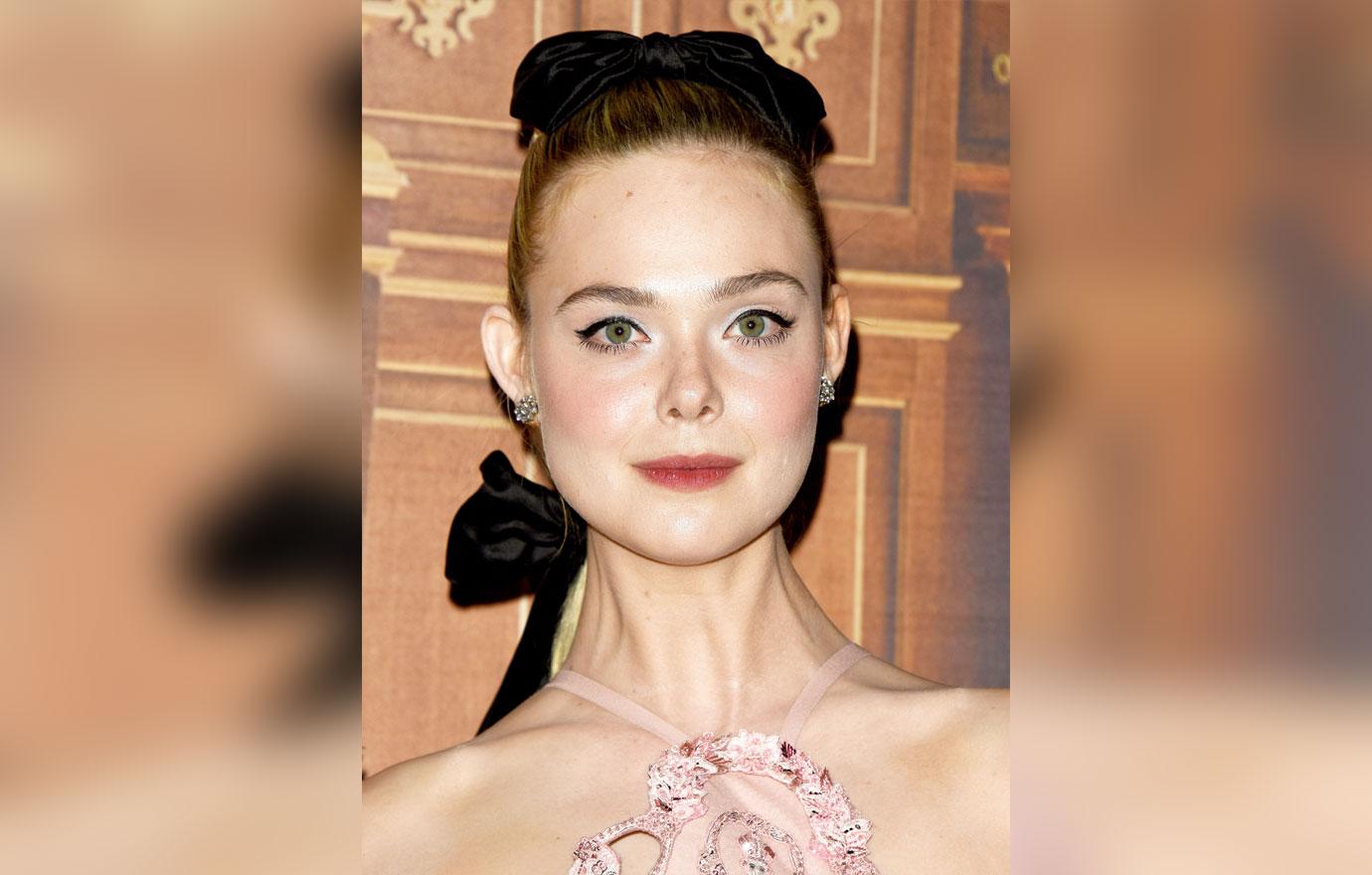 The Golden Globe nominee went for a neutral lip and thick winged eyeliner. When it comes to beauty advice, she turns to her big sister Dakota, who's "really good at doing her makeup."
Article continues below advertisement
"Whenever she's doing her makeup, I always try to learn and look. She really uses her hands a lot to apply everything, and I feel like a lot of the best makeup artists do," the Super 8 star shared with Allure. "She loves products that can kind of go everywhere. It's like you paint the eyes, go on the cheeks, and do a bit on the lips."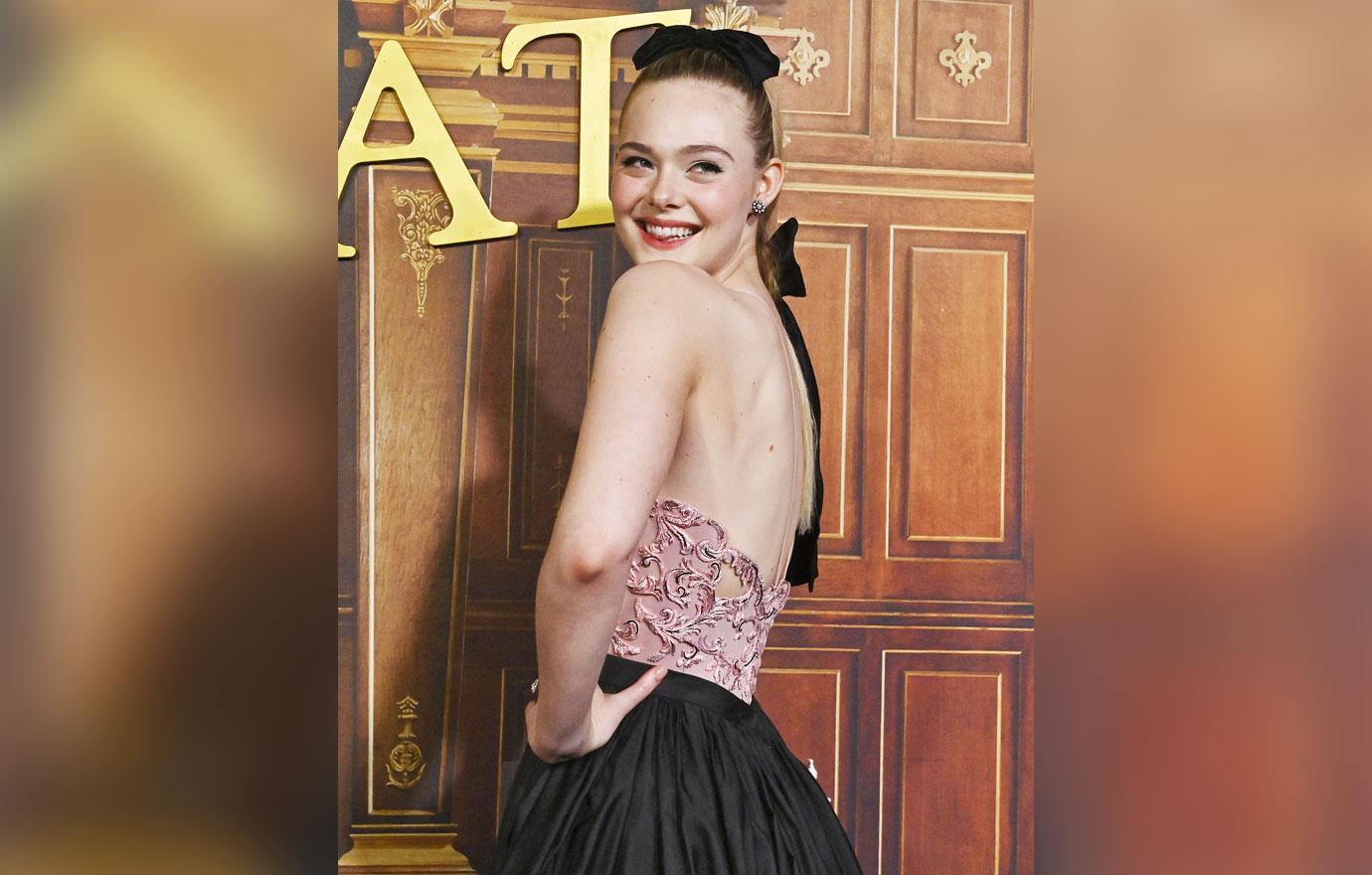 Her gorgeous top had a low back and featured a pretty regal design.
The star attended the bash alongside a few of her costars, such as Nicholas Hoult, Marian Macgowan, Gwilym Lee and Belinda Bromilow.
Article continues below advertisement
After the party, Fanning captioned a cast photo, "Not your average group of royals! 👑 🥀🍷🐊🪲🍼🧸❤️ I LOVE YOU GUYS ENDLESSLY!!!!."
"❤️👑🐸 STRAIGHT BACK AT YOU!!!" commented Bromilow.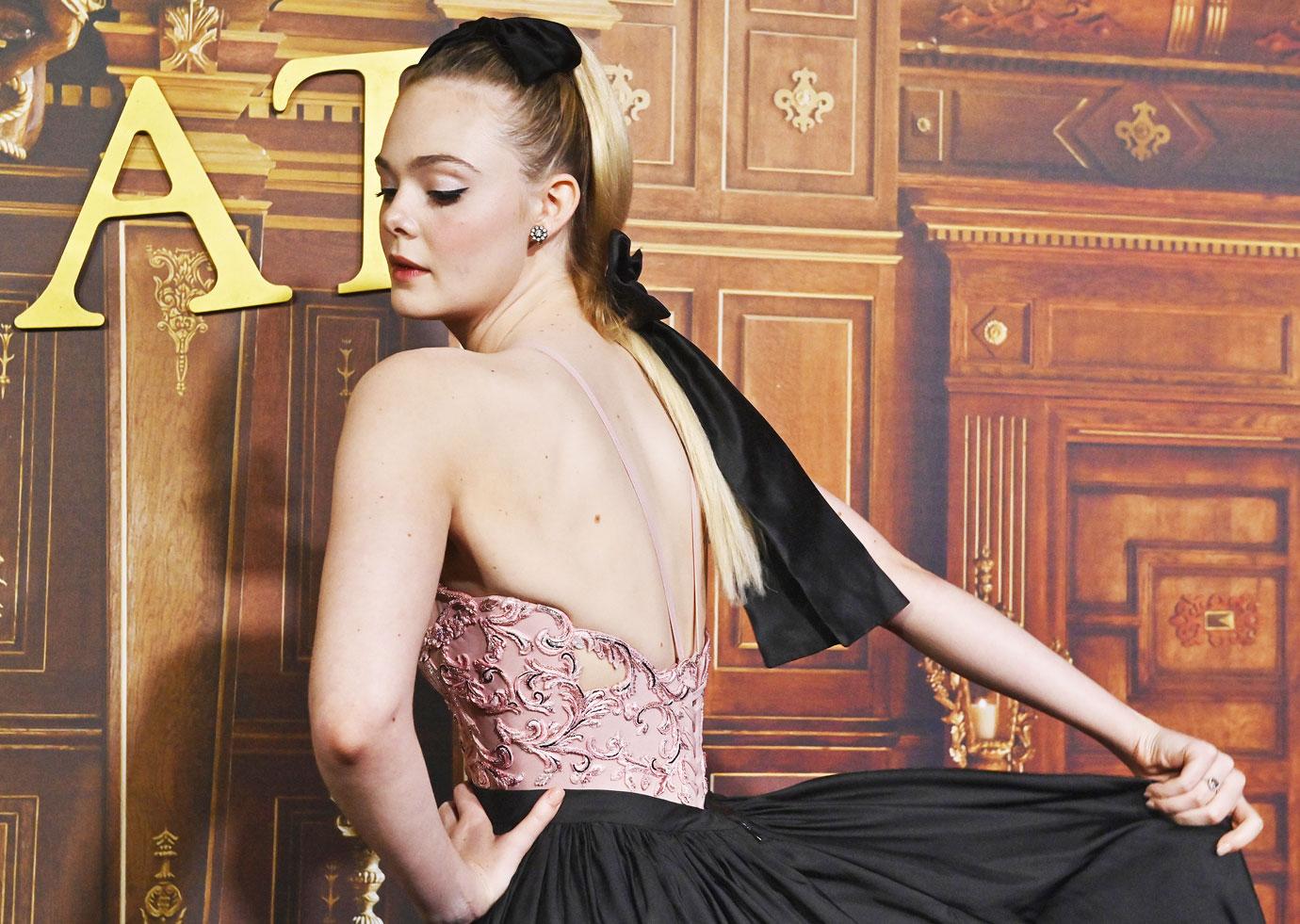 "I have a very eclectic style, and I take pride in being able to show a lot of different sides of myself," the blonde beauty has said of choosing her outfits. "I love the red carpet, funny enough, because it's a creative outlet for me. Ever since I was young, my mom would allow me to dress up in crazy outfits and go out of the house and just express myself. I feel so fortunate that I got to have that because I got to find who I am, but I'm still discovering."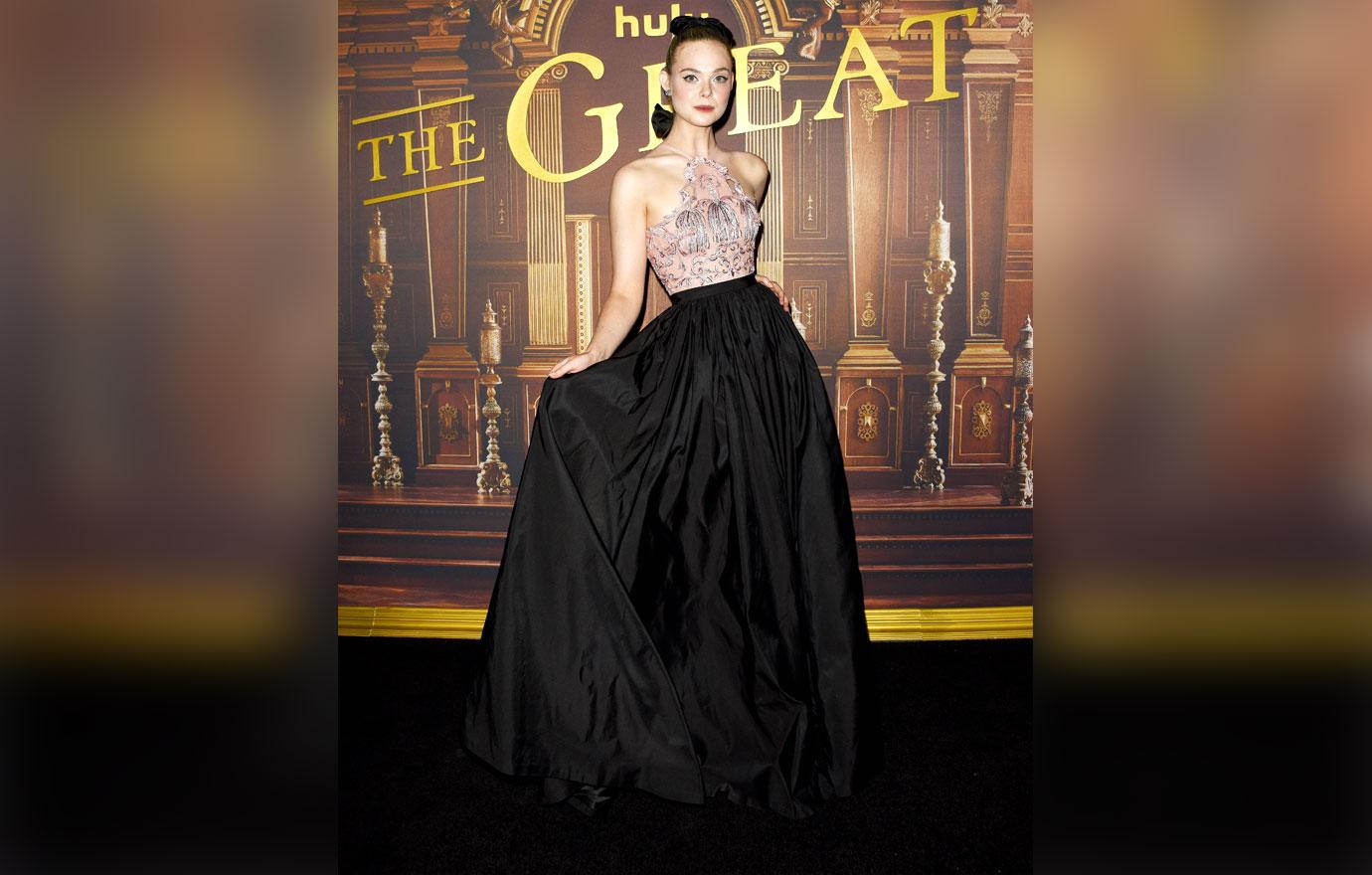 Fanning said she tries to stay away from following trends, as she likes "to be unique to myself. I think that's important."
Catch the star in The Great, which starts streaming on Hulu on November 19.