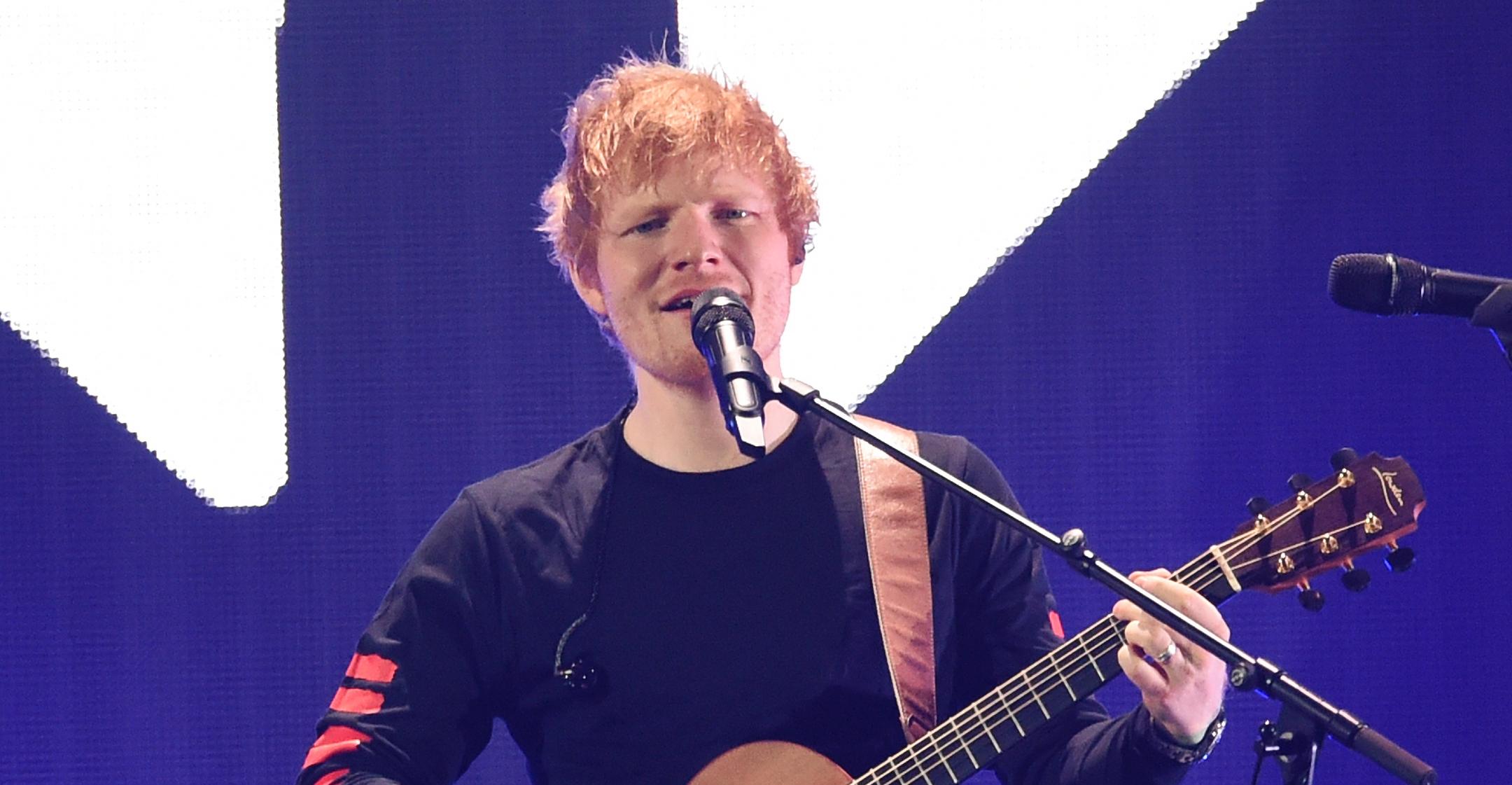 Ed Sheeran's 'Shape Of You' Is The First Song On Spotify To Hit 3 Billion Streams, Singer Calls The Feat 'Absolutely Insane'
Ed Sheeran is ending 2021 on a high note: the crooner's hit "Shape of You" has become the first tune on Spotify to reach 3 billion streams!
Article continues below advertisement
The singer celebrated the accomplishment by sharing a video message.
"Hey, guys, I just heard 'Shape of You' has reached 3 billion streams on Spotify which is absolutely insane. I remember this song hitting a billion and thinking that that was weird," he told his fans. "The first song to hit 3 billion streams and I'm really, really chuffed with it. Thank you, Spotify, for your support over the years. We've had a great 10 years together and hopefully we have a great 10 years more."
Article continues below advertisement
The Grammy winner revealed that the song wasn't actually "meant to make the album," but when his record label colleague Ben Cook heard it, "he was basically saying, 'You have to put this on the album, it has to be a single.'"
"I said to him, 'I want 'Castle on the Hill' to be the first single, that's going to be bigger and we agreed to disagree and put both songs out at once," Sheeran recalled. "And I have to say that Ben, I was wrong and you were very much right. And yea, here we are."
In a second video, Sheeran asked fans to share their stories related to the tune.
"When did you first hear it, a memory attached to the song, what do you feel like when you listen to it," he suggested. "Can't wait to hear your comments. Thank you so much, lots of love."
Article continues below advertisement
Prior to the Spotify milestone, the track — which was a part of his 2017 album ÷ — had already racked up dozens of accolades, including the Grammy Award for Best Pop Solo Performance. In 2018, Billboard named it as the ninth most successful song of all-time.
After a brief hiatus, the star released his fourth album, =, this October. The disc features two of his new singles, "Bad Habits" and "Shivers."