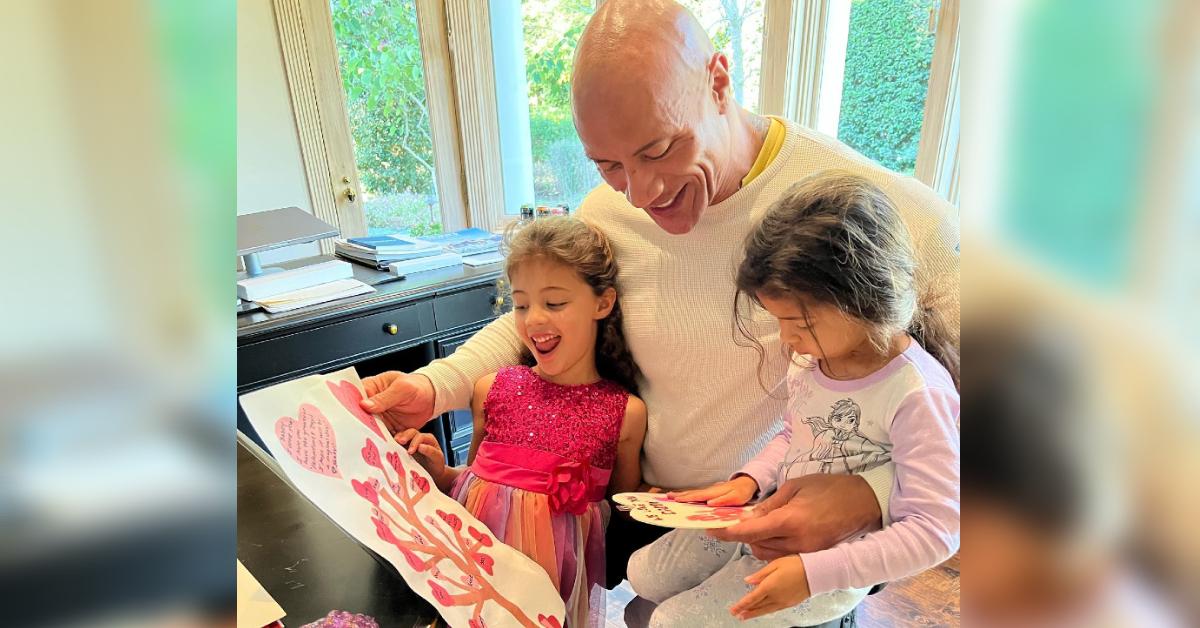 Dwayne Johnson Gushes Over Spending 'Precious Moments' With His Daughters, Admits They Can Get Away With Anything
It turns out that Dwayne "The Rock" Johnson's biggest muscle is his heart!
While chatting about fatherhood with Extra, the star admitted that his three daughters — Simone, 20, Jasmine, 6, and Tiana, 3 — can get away "with anything ... and they know it," which is why they never hesitate to pull a prank or two on their old man.
Article continues below advertisement
"We just played the game of 'Daddy, close your eyes.' And then I know what's coming," he shared. "Here comes a cake to the face!"
Despite the mess, the former wrestler always obliges to his girls' requests. "I've reached a point in my life where these moments with these little ones are so precious. It sounds a little cheesy, but it's so true," gushed the ZOA energy drink cofounder. "So, 'Yes, I'll close my eyes,' and, 'Yes, let's do my nails,' and 'Let's take a walk on the beach,' Or, 'Yes, you can have ice cream when mommy won't let you because daddy loves you more!"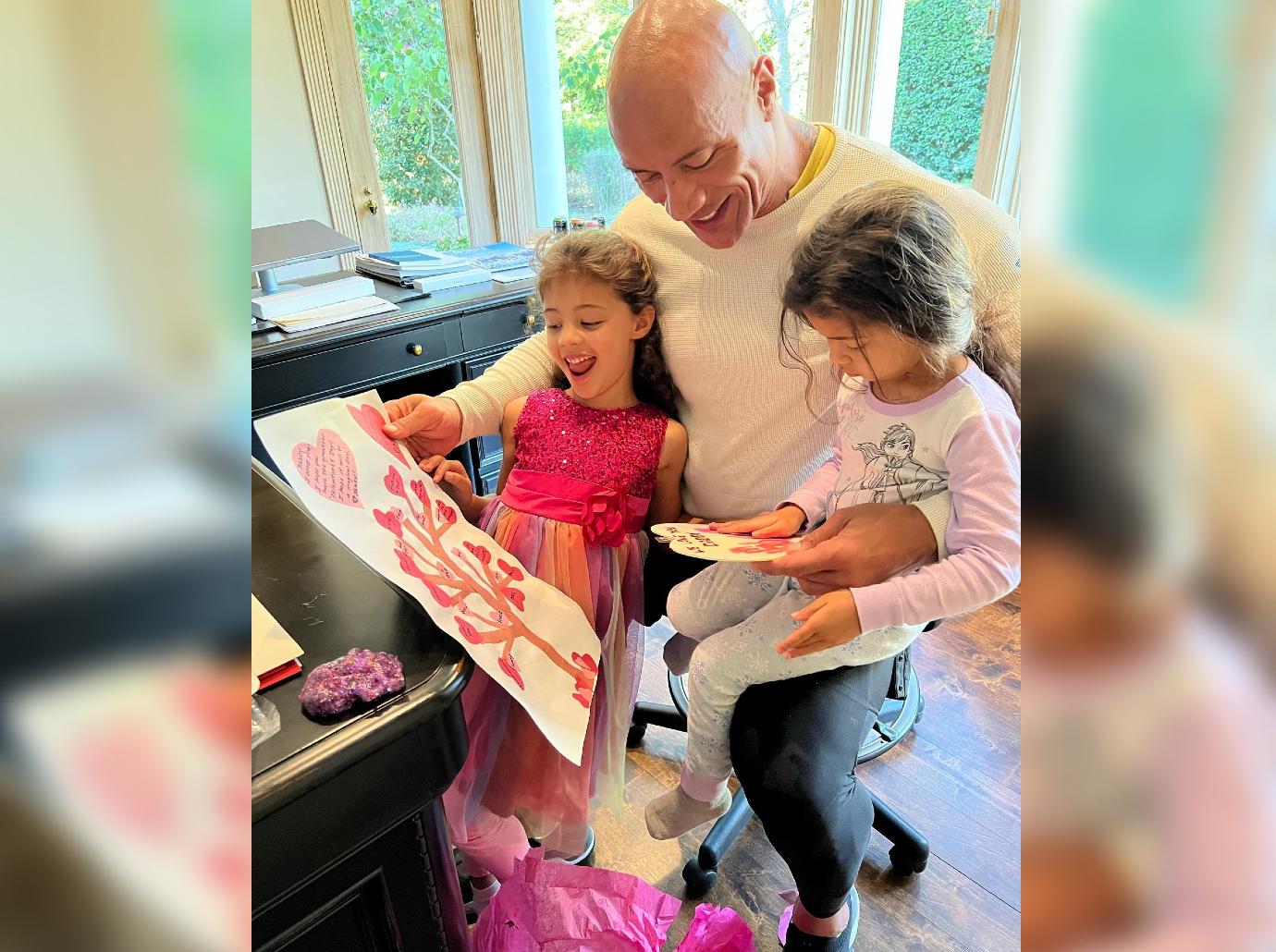 Article continues below advertisement
Elsewhere in the interview, the Hawaii local — who is currently living in the area — touched on his recent Instagram post that showed his mother on stage dancing a traditional Samoan routine known as the Taualuga. Johnson enjoyed seeing his mother "so happy and content," and he also hopes to teach his kids more about their heritage while they're in town.
"It's very important to start to really have the culture seep into their DNA and for them to understand and for them to watch," he expressed. "So it's always good to come back home."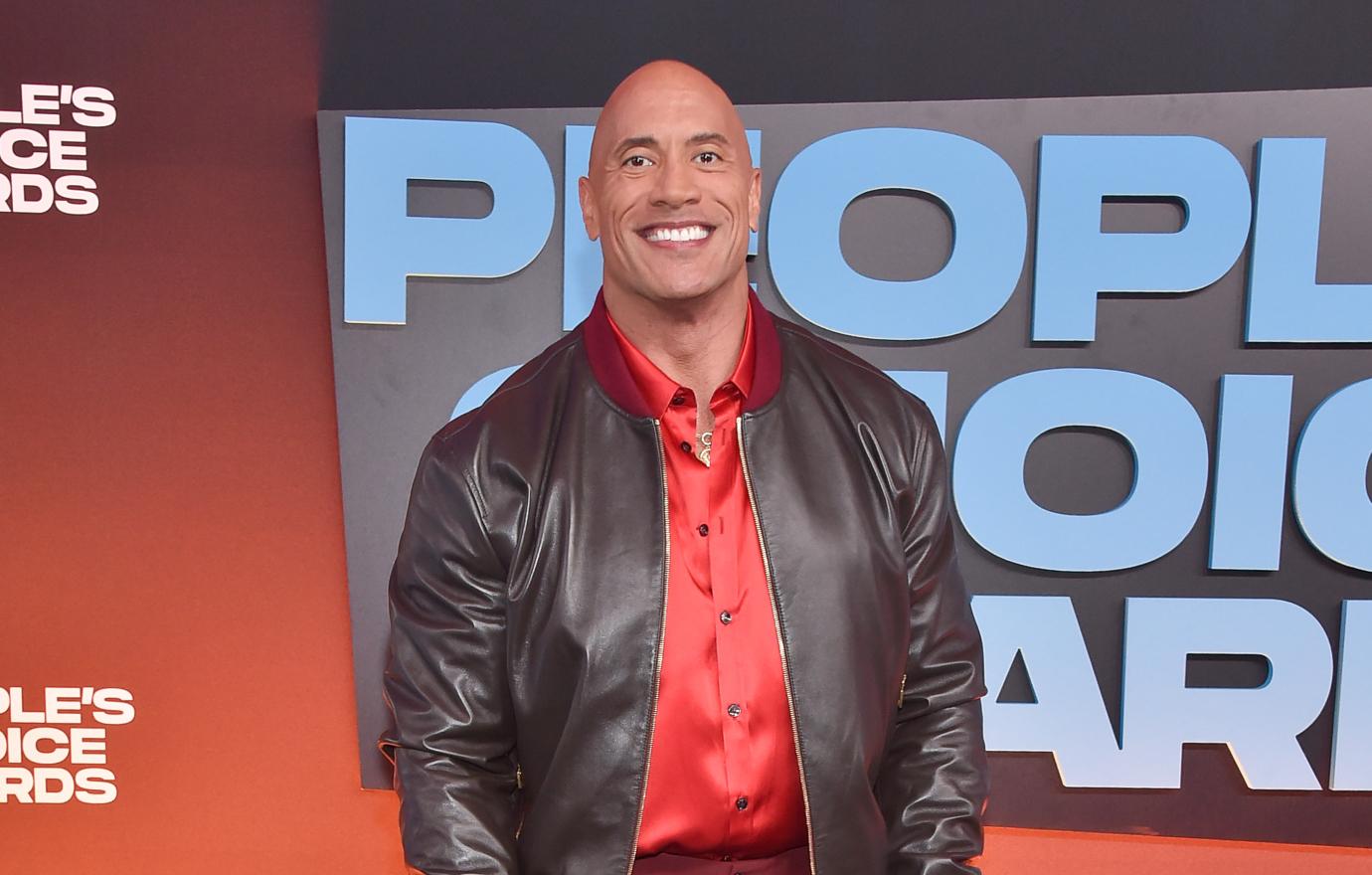 The superstar has previously explained that he always strives to do his "best to be a better dad than my dad was for me," adding that the two "had a challenging, complicated relationship."
"With my daughters, especially my younger daughters, the intention is to just be a good dad and be there. That means taking them to school every morning, picking them up, taking them to soccer, being that dad," shared the Young Rock actor. "In terms of being an inept dad, well, we all go through it. But at the end of the day, I'm trying. And not only that, but if you try, you're going to do pretty good."