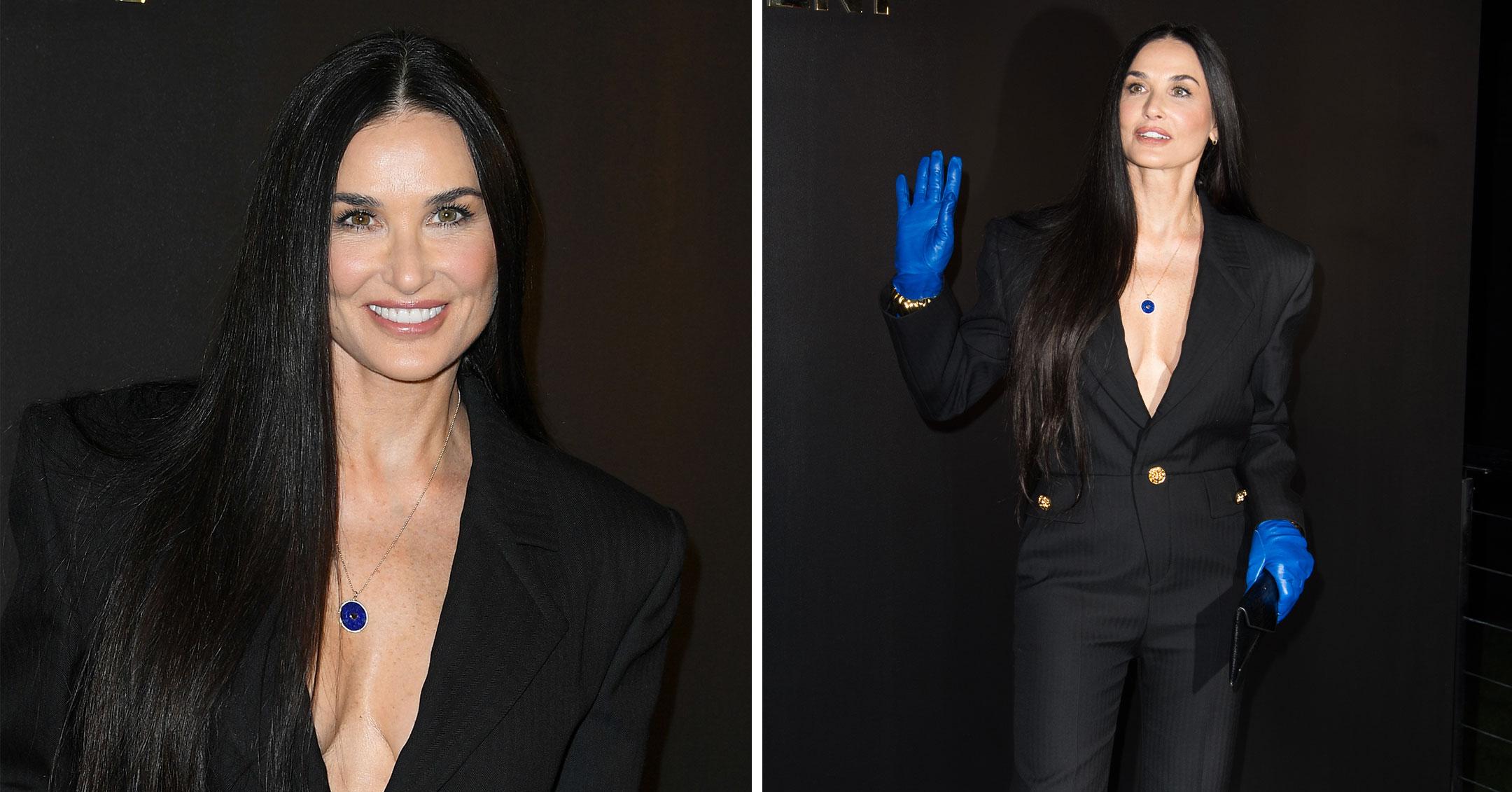 Demi Moore's Plunging Jumpsuit & Blue Leather Gloves Made Gwyneth Paltrow Say, 'Dang Homie' — See Photos Of The Bold Look!
Now that's a pop of color! At the March 1 Saint Laurent show during Paris Fashion Week, Demi Moore stepped out in a jumpsuit that had plunging neckline — but the most eyebrow-raising piece she was wearing was her pair of royal blue gloves, which perfectly matched her necklace.
See her quirky outfit by scrolling down!
Article continues below advertisement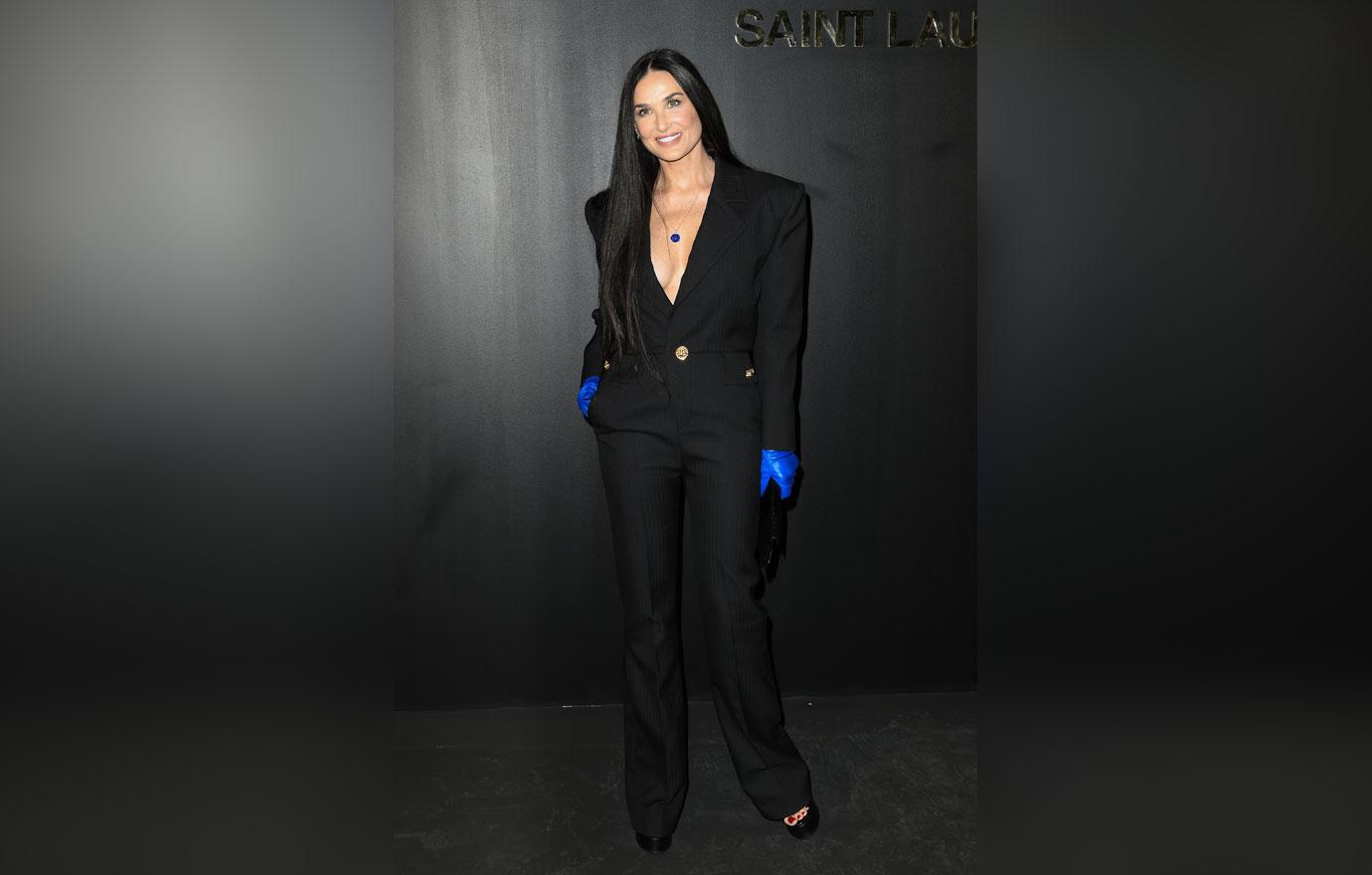 The actress' black jumpsuit by YSL was structured like a blazer on top and had a few gold buttons. She also carried a black clutch, wore blue leather gloves and had on a gold necklace that featured a circular blue pendant. The star revealed via an Instagram post that she was styled by Fashion Police alum Brad Goreski.
"Suited up for @ysl. Congratulations @anthonyvaccarello on a stunning show!" she captioned her social media photos, to which pal Gwyneth Paltrow commented, "Dang homie."
"Holy wow wow wowza!" wrote Moore's daughter Scout Willis, while Goreski declared, "You look incredible."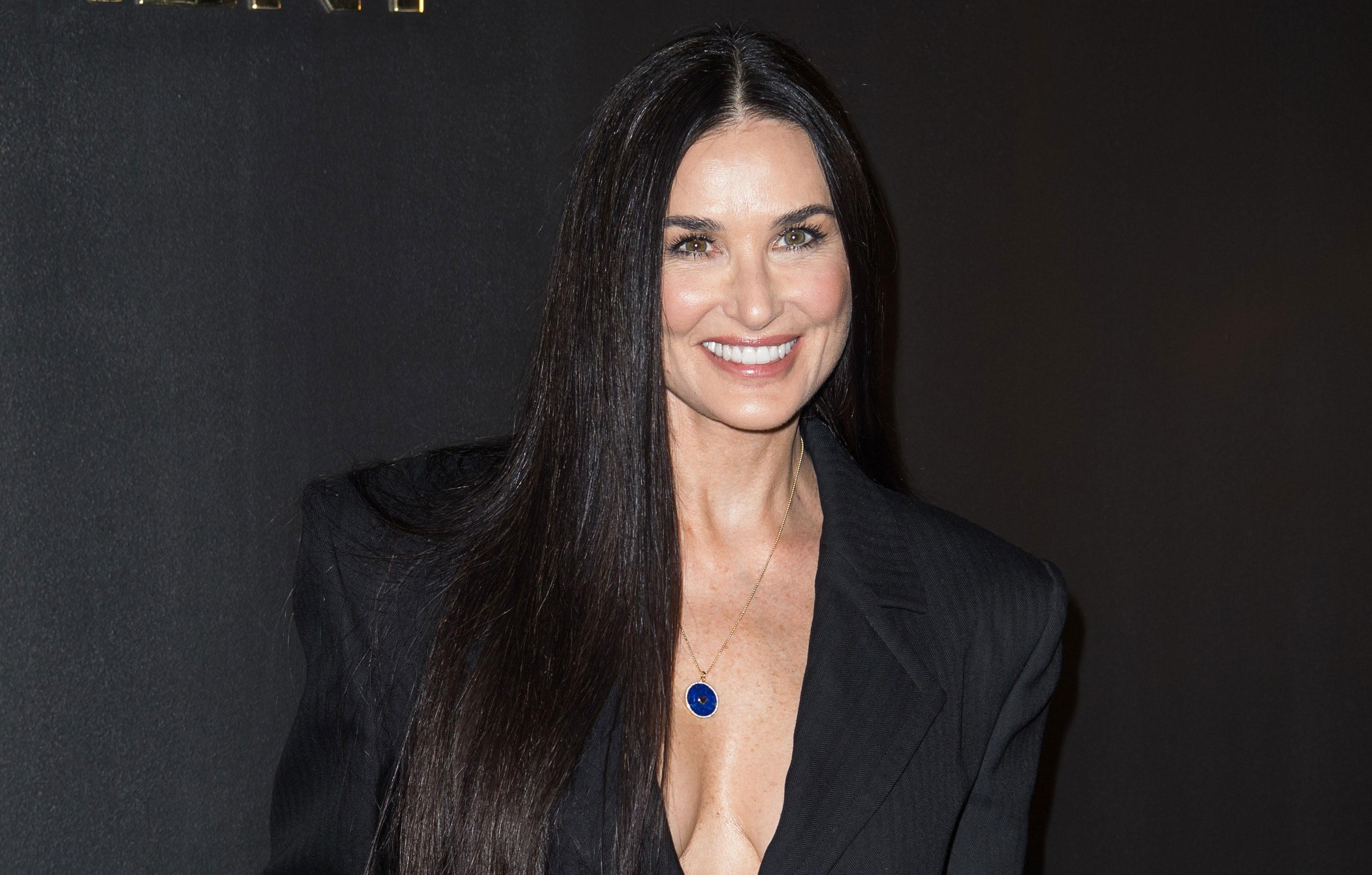 The Empire alum snapped a few pictures as the models hit the runway. "What an honor to have been present to experience this magnificent, inspired collection with such a breathtaking view serving as the backdrop!!" she said of the set, which was located near the Eiffel Tower.
Also in attendance was Victoria Beckham, her son Romeo, and Euphoria costars Jacob Elordi, Maude Apatow and Dominic Fike.
Article continues below advertisement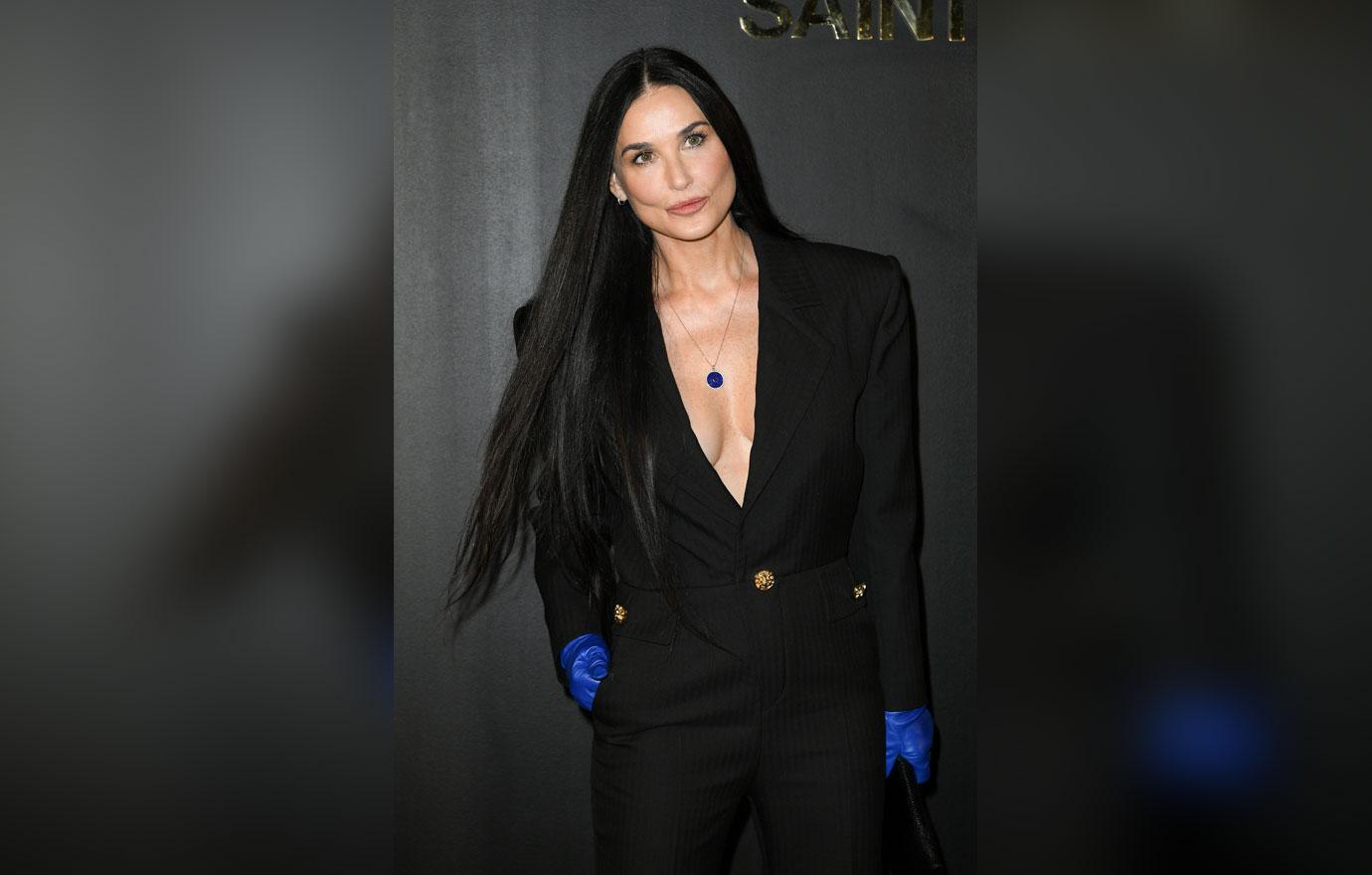 On this occasion, the mom-of-three stayed in the audience, but at last year's Fendi Spring 2021 Couture show, she surprised the public by sashaying down the catwalk!
"It didn't hit me afterwards that it was really a teenage fantasy fulfilled," she shared of opening the show, which had only virtual attendees due to the pandemic. "I took a moment and I thought, 'Oh my God, I just walked a runway show with some of the biggest models ever.'"
Naomi Campbell, who also walked, agreed that "it was a very special show. Even though there was no audience, it felt like there was an audience to me, there was no difference to me."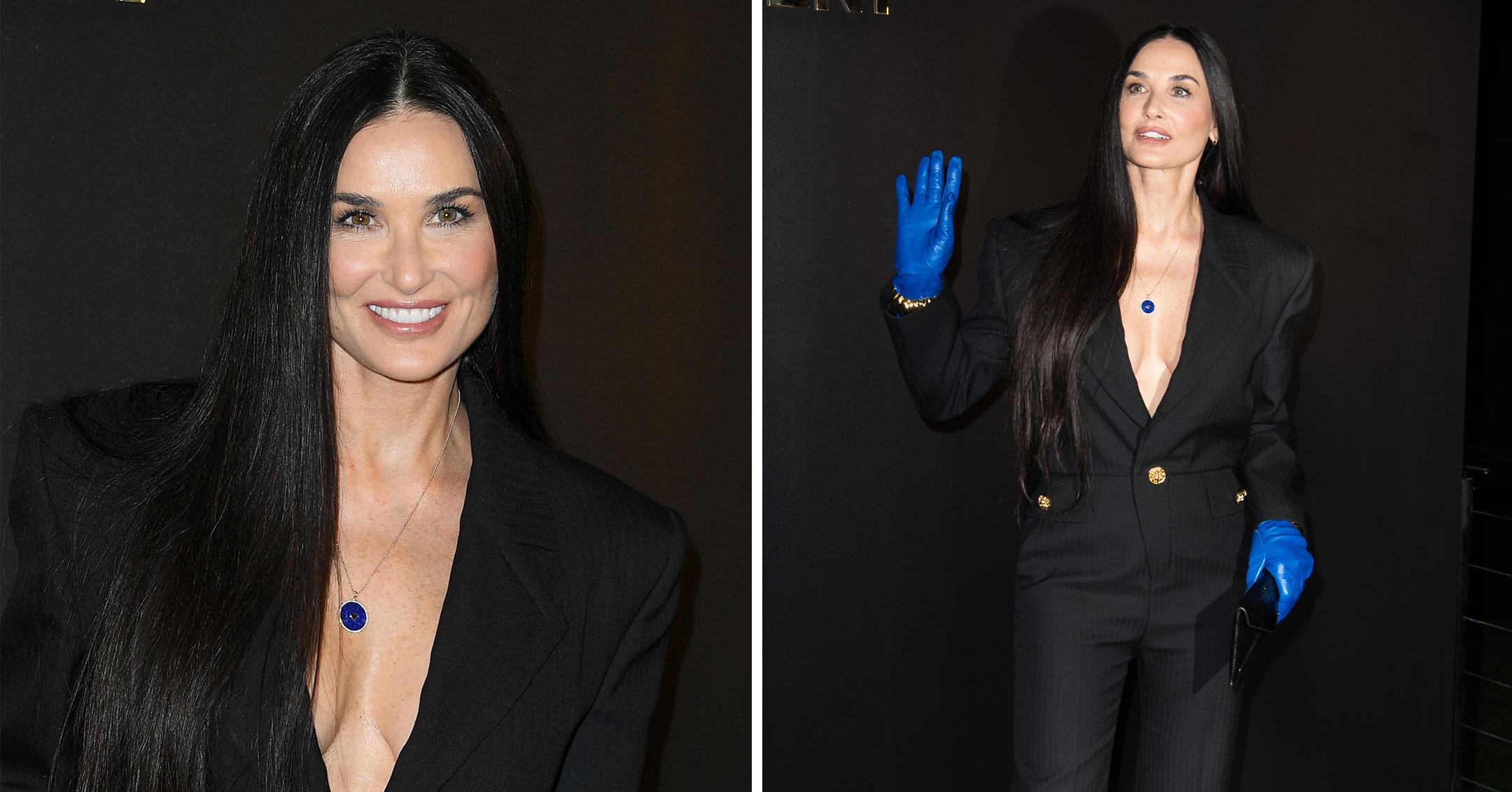 On March 3, the Inside Out author was spotted at the Chloe Womenswear Fall/Winter 2022/2023 show in a more relaxed outfit that consisted of a turtleneck top and maxi skirt.