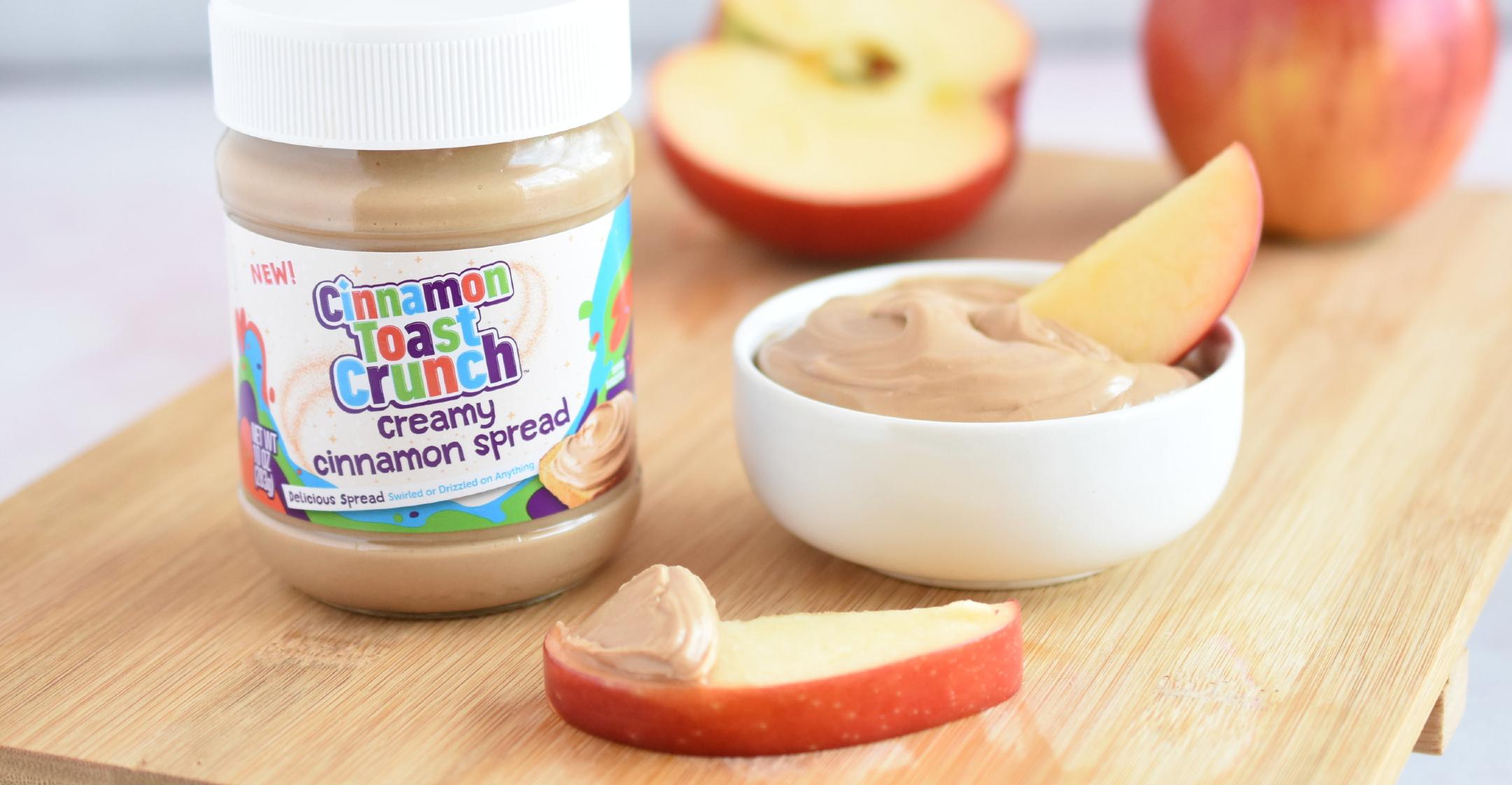 Cinnamon Toast Crunch Debuts A Sweet & Creamy Spread Perfect For Fruit Or Dessert
There's now yet another way to enjoy Cinnamon Toast Crunch cereal thanks to Cinnamon Toast Crunch Creamy Cinnamon Spread! Similar to a nut butter, the new fare allows you to enjoy the taste of the sweet cereal in a variety of ways, as you can spread it on bread, drizzle it over ice cream, use it as a dip for fruit or just eat it straight from the jar.
The product, which features notes of brown sugar and graham crackers, comes on the heels of the brand's Cinnadust Seasoning Blend, which is perfect for sprinkling over a bowl of oatmeal or topping off cupcakes.
Article continues below advertisement
"We were so thrilled with the overwhelming excitement that Cinnamon Toast Crunch fans had for B&G Foods' launch of Cinnamon Toast Crunch Cinnadust Seasoning Blend in 2020," said brand manager Astrid Perez Martin. "When we were approached with a new usage concept for Cinnamon Toast Crunch, we were eager to see what the B&G Foods team had in mind. Bringing Cinnamon Toast Crunch to brand fans in this spreadable form felt like a completely new idea, and we're excited for consumers to experience this new innovation firsthand."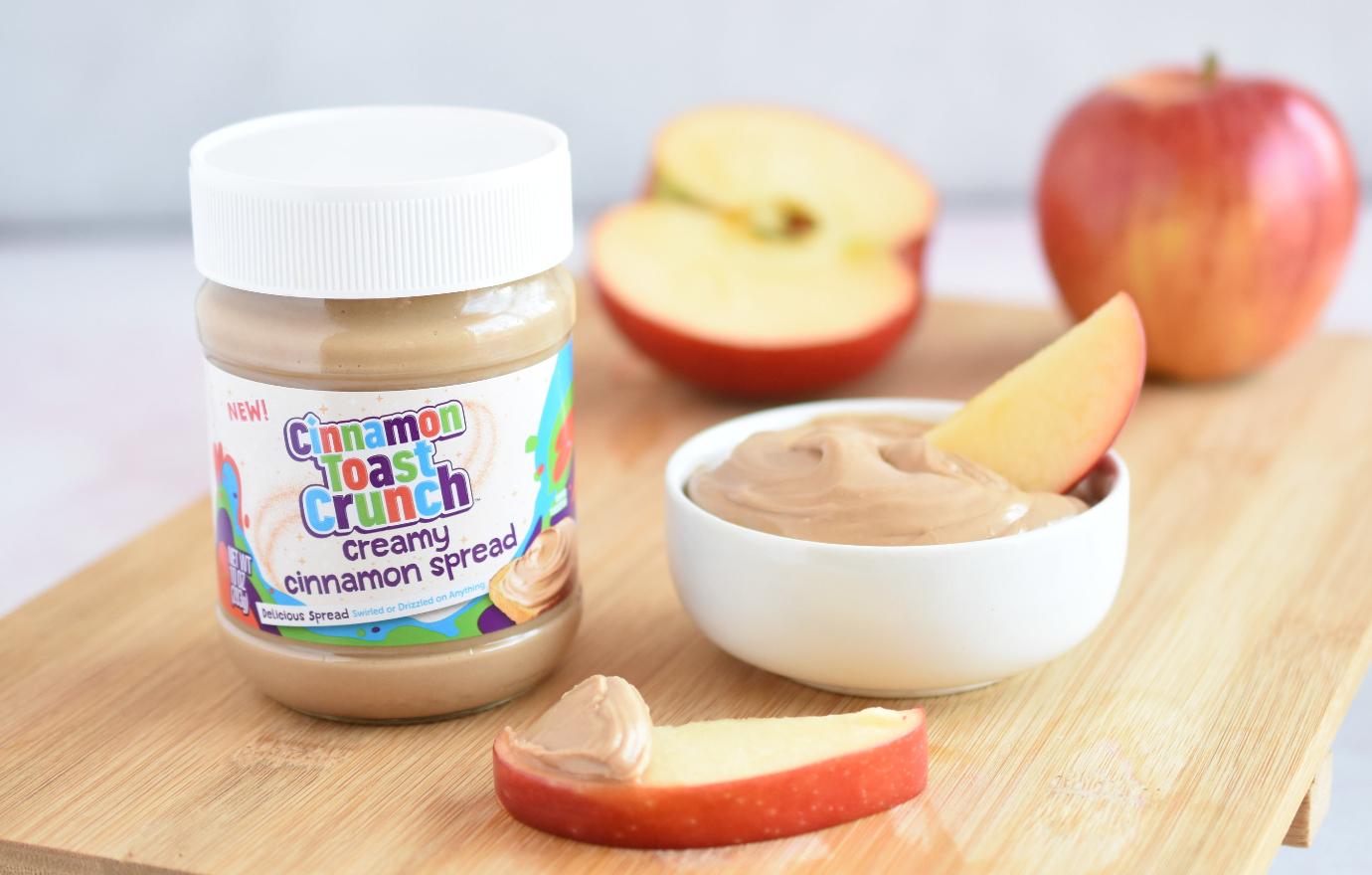 Article continues below advertisement
General Mills also shared a few recipes using the spread, proving its versatility: there's instructions for everything from Stuffed Cinnamon Puffs to Cinnamon Apple Grilled Cheese.
"The successful introduction of Cinnamon Toast Crunch Cinnadust Seasoning Blend showed us that consumers are eager to find new and innovative ways to enjoy their favorite foods and flavors, such as Cinnamon Toast Crunch cereal," said Jordan Greenberg, Executive Vice President and Chief Commercial Officer of B&G Foods. "Cinnamon Toast Crunch Creamy Cinnamon Spread will offer consumers new opportunities to enjoy the flavors of the iconic cereal well beyond breakfast."
Cinnamon Toast Crunch has been spreading their wings over the last few years, releasing a handful of fun flavors, their own ice cream, breakfast bars, popcorn, snack mixes, oatmeal, cookie dough and even a coffee creamer.
The latter is described as a "perfectly balanced blend of cinnamon and brown sugar" that gives your coffee that "iconic bottom-of-the-cereal-bowl flavor." It's also non-dairy and lactose-free!