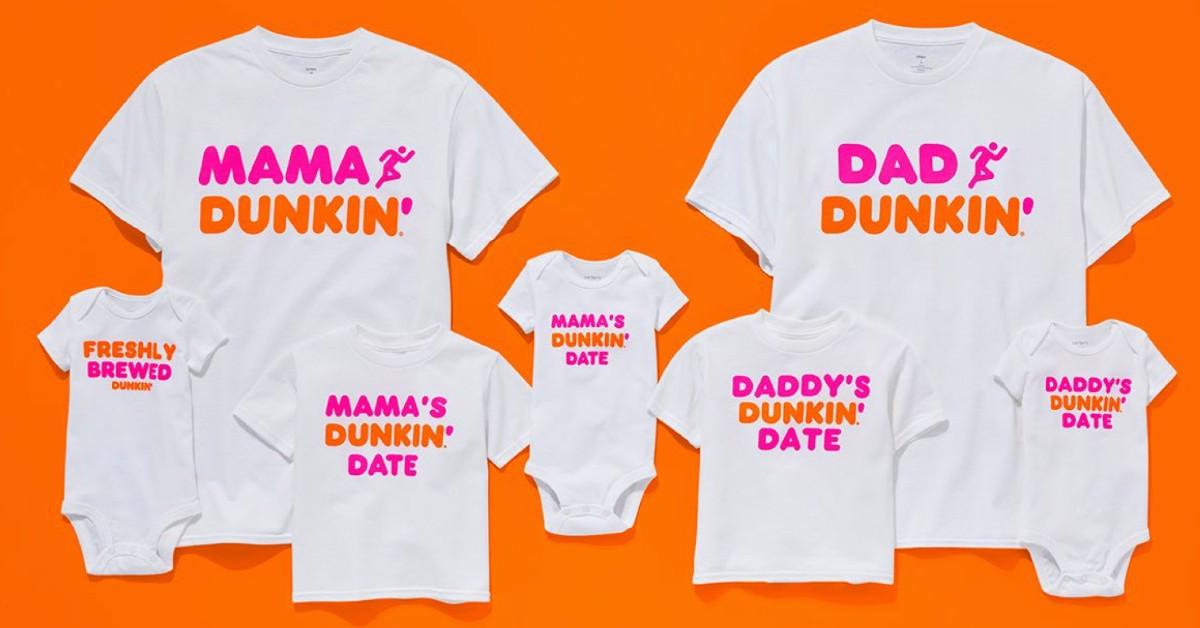 Carter's & Dunkin' Team Up For Limited-Edition Collection To Wear On-The-Go For Mom, Dad, Baby & Toddler!
If you run on Dunkin', then this new collection is perfect for you and your family!
Carter's and Dunkin' have teamed up to release a new limited-edition collection, which is packed with matching styles for mom, dad, baby and toddler. The apparel dropped on Monday, April 25 — just in time for Mother's Day. (And Father's Day isn't too far away, either!)
Article continues below advertisement
The shirts read: "Daddy's Dunkin' Date" and "Dad Dunkin'."
Others read: "Freshly Brewed Dunkin', "Mama's Dunkin' Date" and "Mama Dunkin'."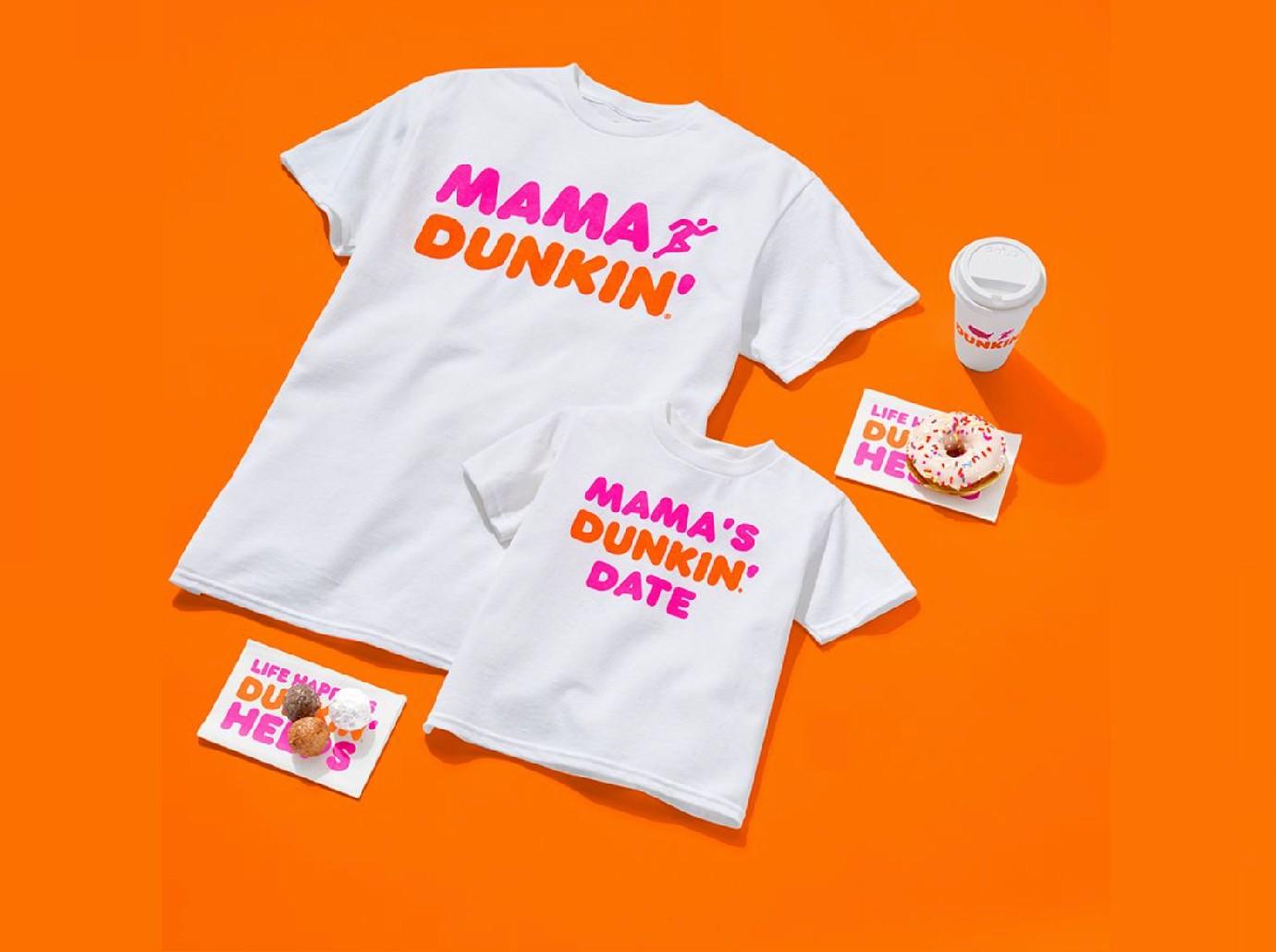 Article continues below advertisement
The T-shirts come in sizes medium through extra large for adults, a size 3T for toddlers and the onesies come in sizes 6M and 12M.
Article continues below advertisement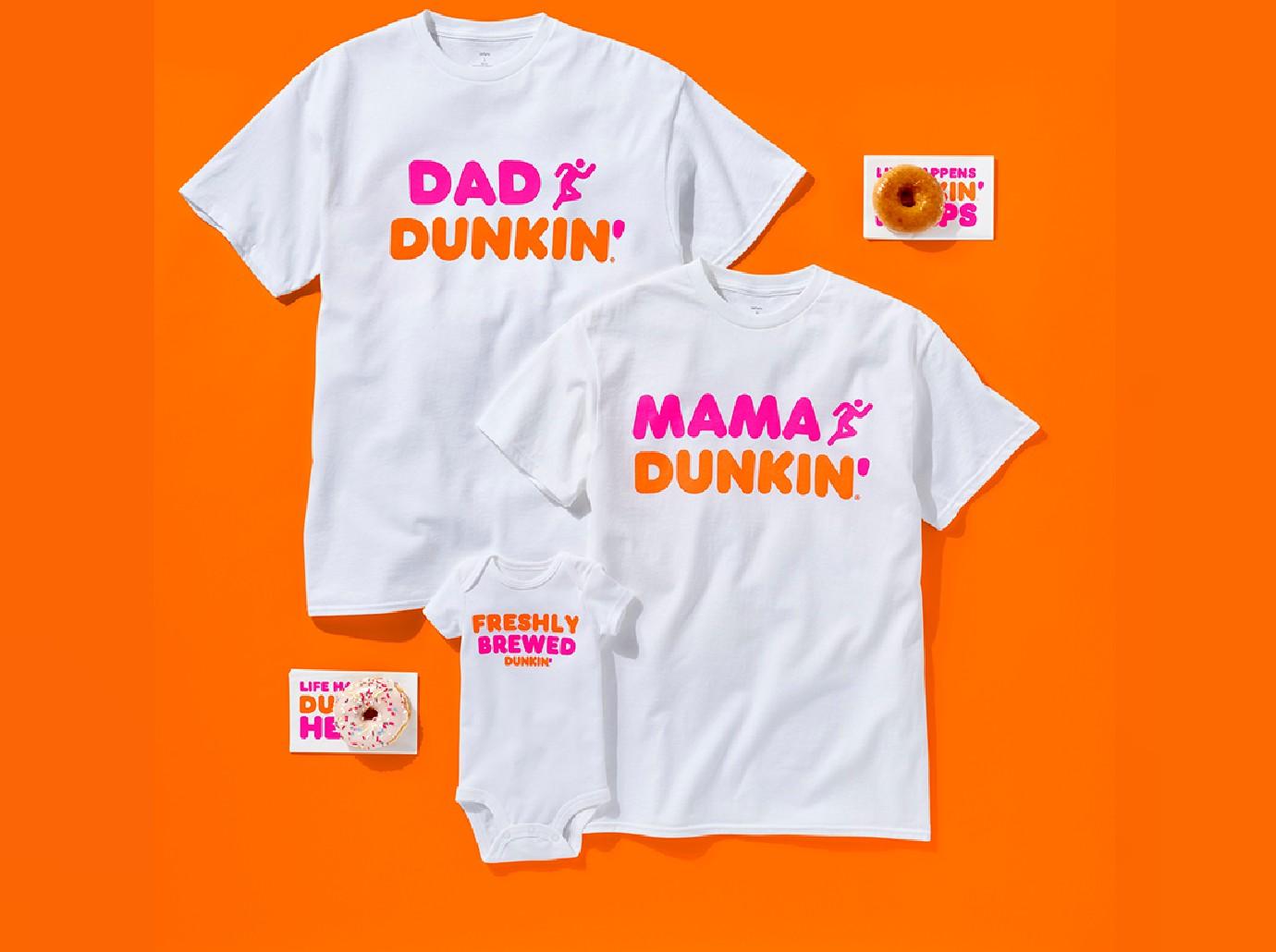 Article continues below advertisement
What's even better is that the collection won't break the bank, as it ranges from $18 for infant/toddlers and $26 for adults. "Carter's is the leading brand of children's clothing, gifts and accessories in America, selling more than 10 products for every child born in the U.S. Our designs are based on a heritage of quality and innovation that has earned us the trust of generations of families," their website reads.
This is hardly the first collection Dunkin' has launched. Recently, they collaborated with E.L.F. Cosmetics for their e.l.f. x Dunkin' makeup collection.
"We've long admired the genuine connection e.l.f. has forged with their community and believe it mirrors the connection we have with our Dunkin' fans," Peter Callaro, Vice President of Integrated Marketing Communications, Dunkin', said of the drop. "We're thrilled to team up with e.l.f. to bring Dunkin' devotees an exciting, new way to power their 'get-up-and-go' daily routine."
If you outfit the family with any of these pieces, make sure to share with the company on Facebook, Twitter, Instagram and TikTok!
Since the apparel won't be available forever, it's best to get your hands on the items ASAP before they run out. So, hop to it!
Article continues below advertisement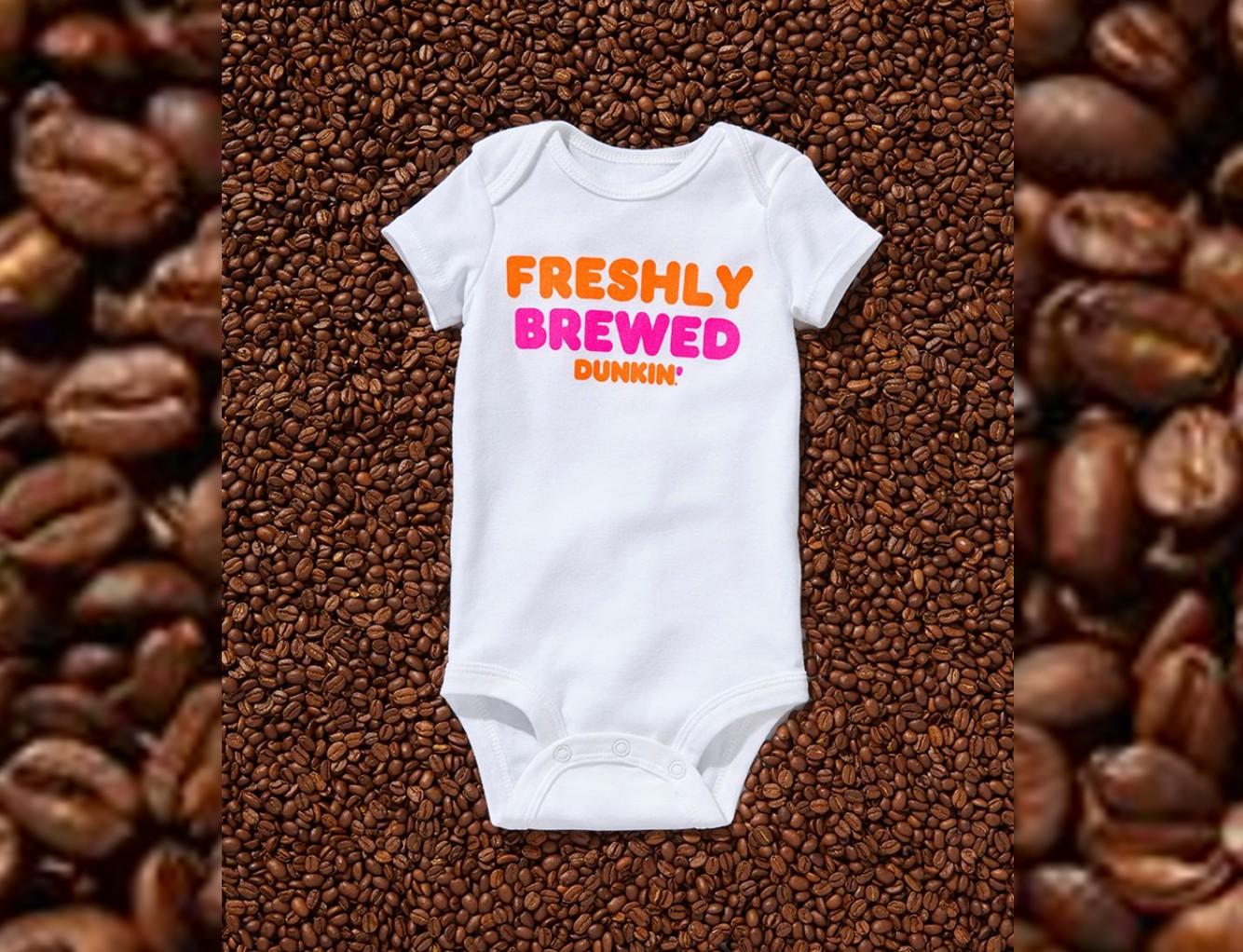 For more information on how to to buy the collection, click here.