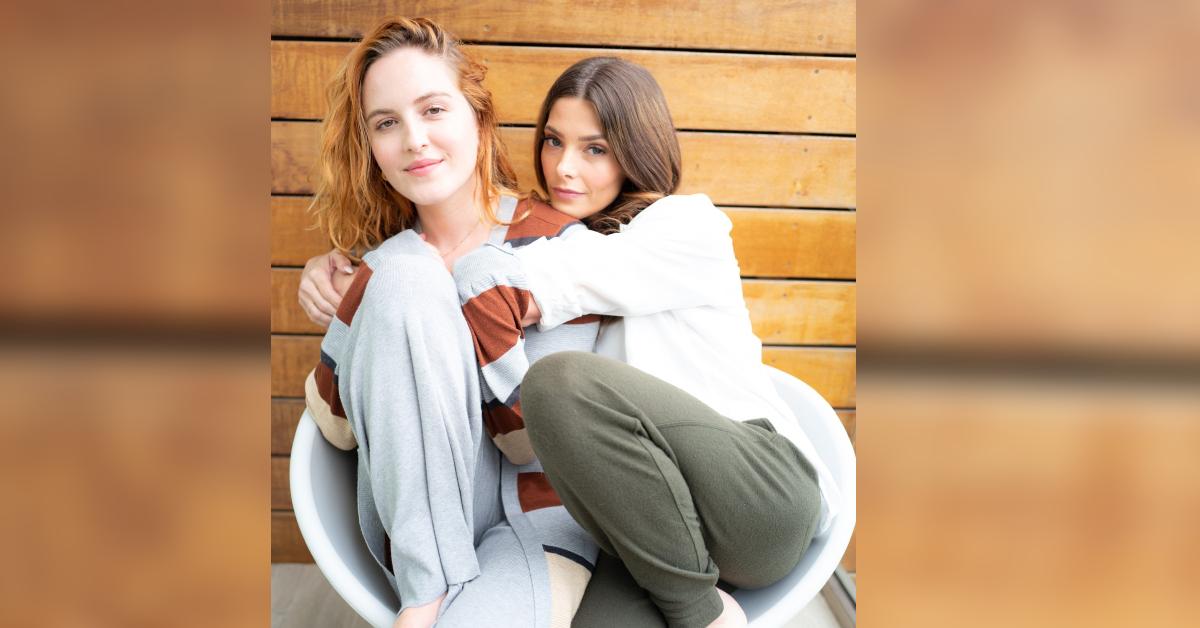 Exclusive: Ashley Greene & Olivia Khoury Are Working To 'Eradicate The Stigmas Surrounding The Menstrual Cycle & Reproductive Health': 'It's Empowering'
As someone who has a platform, actress Ashley Greene is hoping to make a positive impact on the world, which is why she is very vocal about menstrual pain, as she experienced it herself.
Greene, 35, and her sister-in-law Olivia Khoury decided to launch Hummingway, a platform that is "rewriting the script on how we care for our bodies."
Article continues below advertisement
On May 26, the two ladies, in addition to other experts, joined The Desai Foundation in celebrating Menstrual Hygiene Day with a Panel for Menstrual Empowerment, where they spoke about the #PledgeYourPeriod social media campaign, which aims to raise funds for their Asani Sanitary Napkin program; their goal is to provide menstrual health education and products to women and girls in rural India.
"There is still a lot of work to be done to eradicate the stigmas surrounding the menstrual cycle and reproductive health, and the #PledgeYourPeriod campaign is a wonderful platform to amplify our voices together. Everyone deserves to have access to menstrual sanitary products enabling them to fully participate in society at any time, without prejudice. At Hummingway, we are working to give people the education and options they deserve and are thrilled to be partnering with The Desai Foundation to have a larger impact," the Twilight alum exclusively tells Morning Honey of the initiative.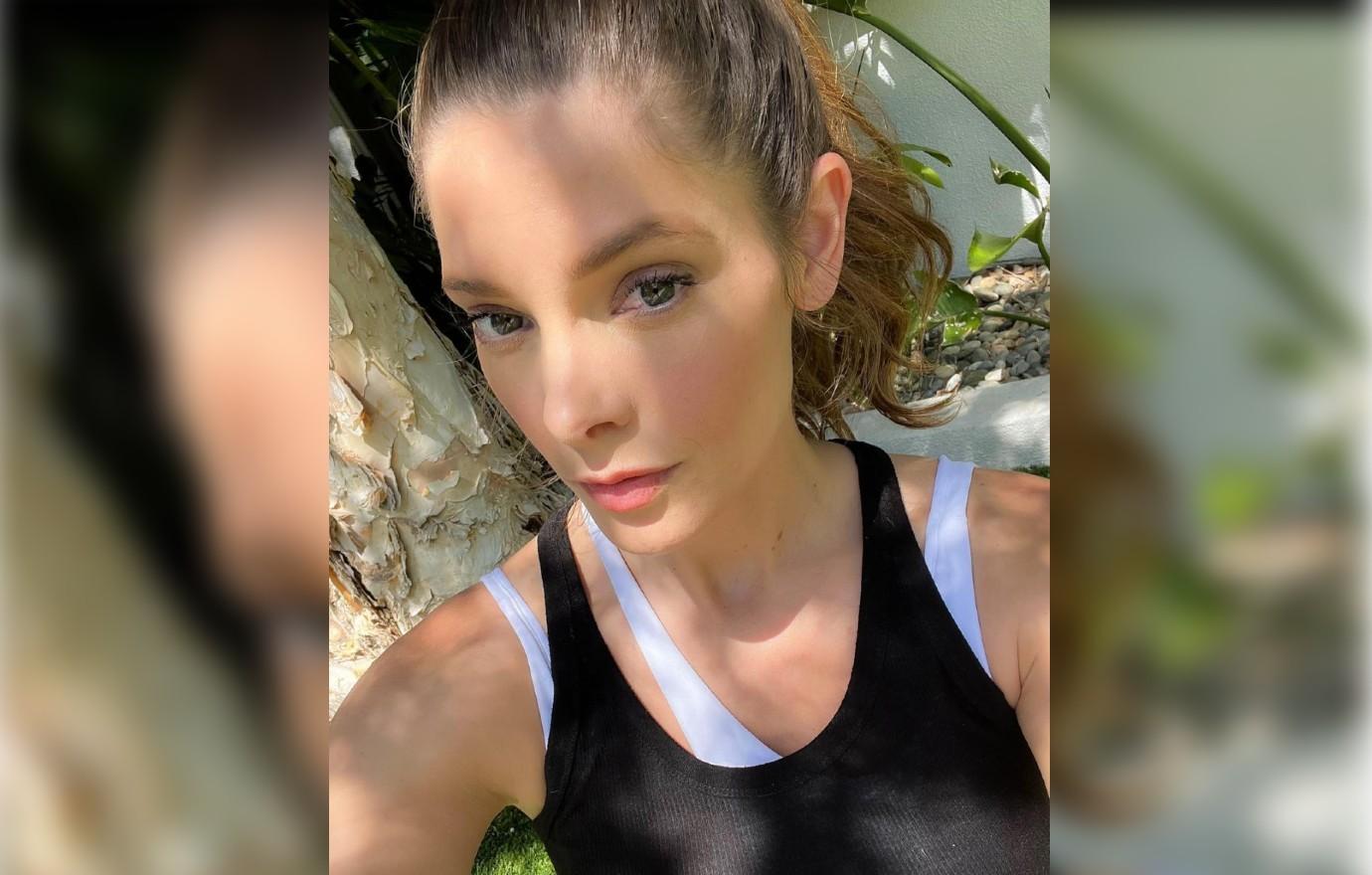 Article continues below advertisement
"We hope to open the floodgates of the conversation around menstruation and show others that it's powerful to share your stories. So many people suffer in silence because of the lack of education, the lack of resources and the longstanding stigmas we face when dealing with menstrual health," Khoury adds. "There is still so much we have to learn about our bodies and empowering others to speak openly about the challenges they're facing will help us advance that learning process."
Since Greene, who is expecting her first child with husband Paul Khoury, experienced a tough time during her time of the month, she wants others to know there's a community out there to help.
"I have learned how desperately people need and want to connect on the topic. Everything is hush hush until I tell my story or express symptoms I'm facing. Once I open up, the sharing becomes mutual and healing. I also learn everyday how little I still understand about my body. It's definitely going to be a lifelong journey but it's now empowering and exciting versus shameful and scary," she says.
She adds, "I felt very alone, confused and ashamed when I first got off of hormonal birth control. I had no idea why I was experiencing my symptoms and I was embarrassed to tell anyone. I was even more embarrassed that in my mid 30's I felt so lost and undereducated about my reproductive health. I look back now and see how ridiculous that is, and I want to help make sure others didn't go through what I did — if I can help it. It is not our fault that this sector has been controlled by the opposite sex for so long and so sorely underdeveloped, so why are we shouldering the shame?"
Article continues below advertisement
Going forward, Khoury is excited to spread the word more. "I love taboo topics, and I want to do everything I can to encourage others to feel empowered when speaking on them as well. We do tons of Hummingway IG Lives, participate on sexual and reproductive health panels and produce insightful articles as often as we can in order to do our part in normalizing the subjects considered 'taboo,'" she says. "We are already starting to see a pretty exciting shift where a lot of the stigmas and walls are breaking down- Something the Desai Foundation's #PledgeYourPeriod campaign is great at empowering women to do. But given the recent political climate — our work is just getting started and it's more important than ever to be vigilant and persistent."
"I hope this opens people's eyes to the impact we can all have collectively if we're willing to share the uncomfortable parts and work together," she declares. "I hope it shines light on how much work still needs to be done, and how the lack of menstrual hygiene products and education can massively impact one's life."
Ultimately, Greene is optimistic that the word is slowly but surely getting out there. "I try my best to be vulnerable, authentic, and diligent all at once. I am always working on fearlessness and always working to better myself while acknowledging and sharing that I am human and failure is a part of life. As long as I'm making a positive impact, no matter how messy the journey of getting there is, I feel that I'm doing OK," she shares. "Menstruation gives us incredible insight into our overall health, and organizations like The Desai Foundation are helping substantially — making it about education, empowerment and access, not just in the U.S., but also rural India. Menstruation is not a curse or something to hide. If we can start there, I think we will see a much larger ripple effect on how menstruation is approached as a whole."
Article continues below advertisement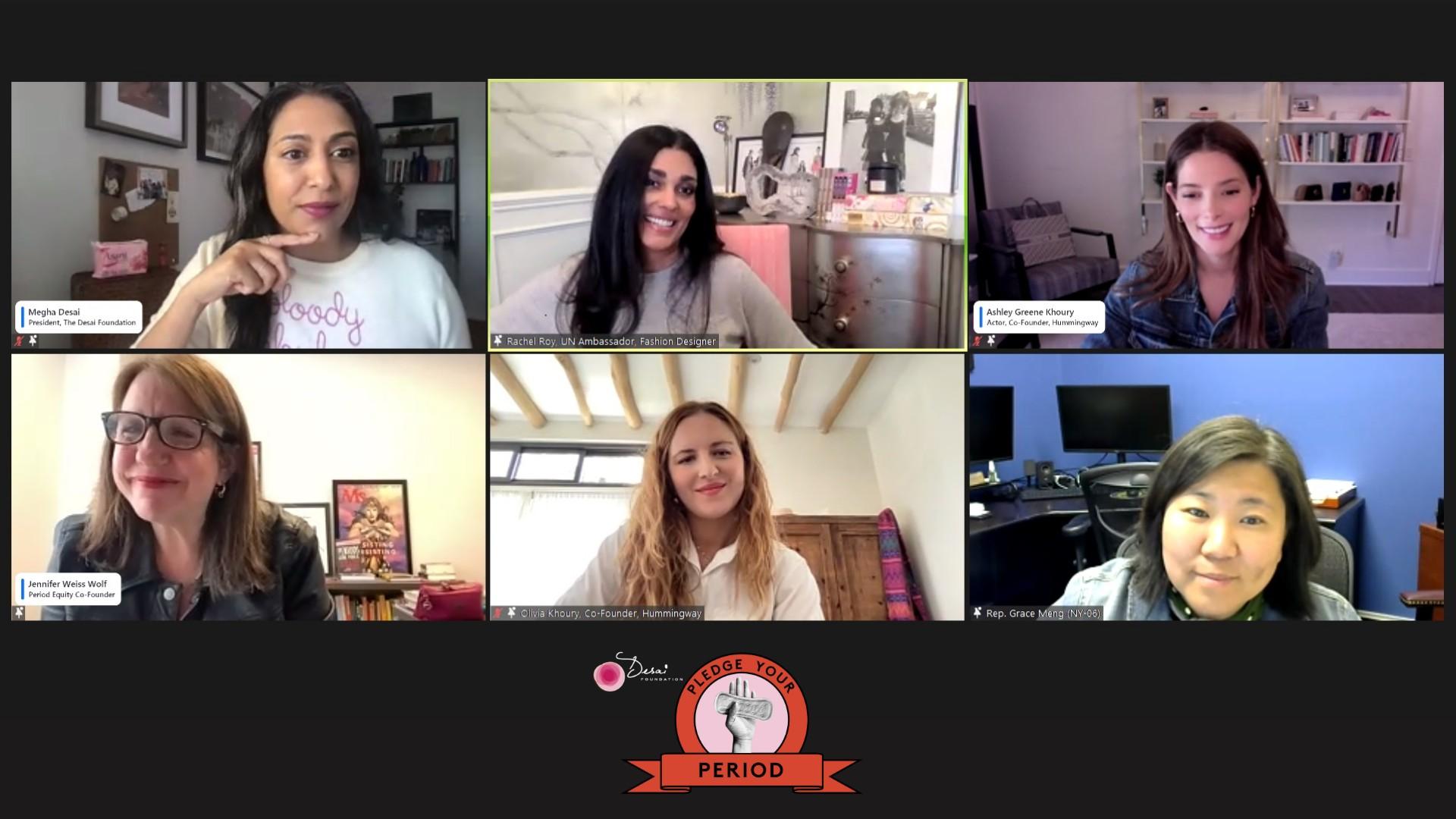 For more on The Desai Foundation and the #PledgeYourPeriod campaign, click here.