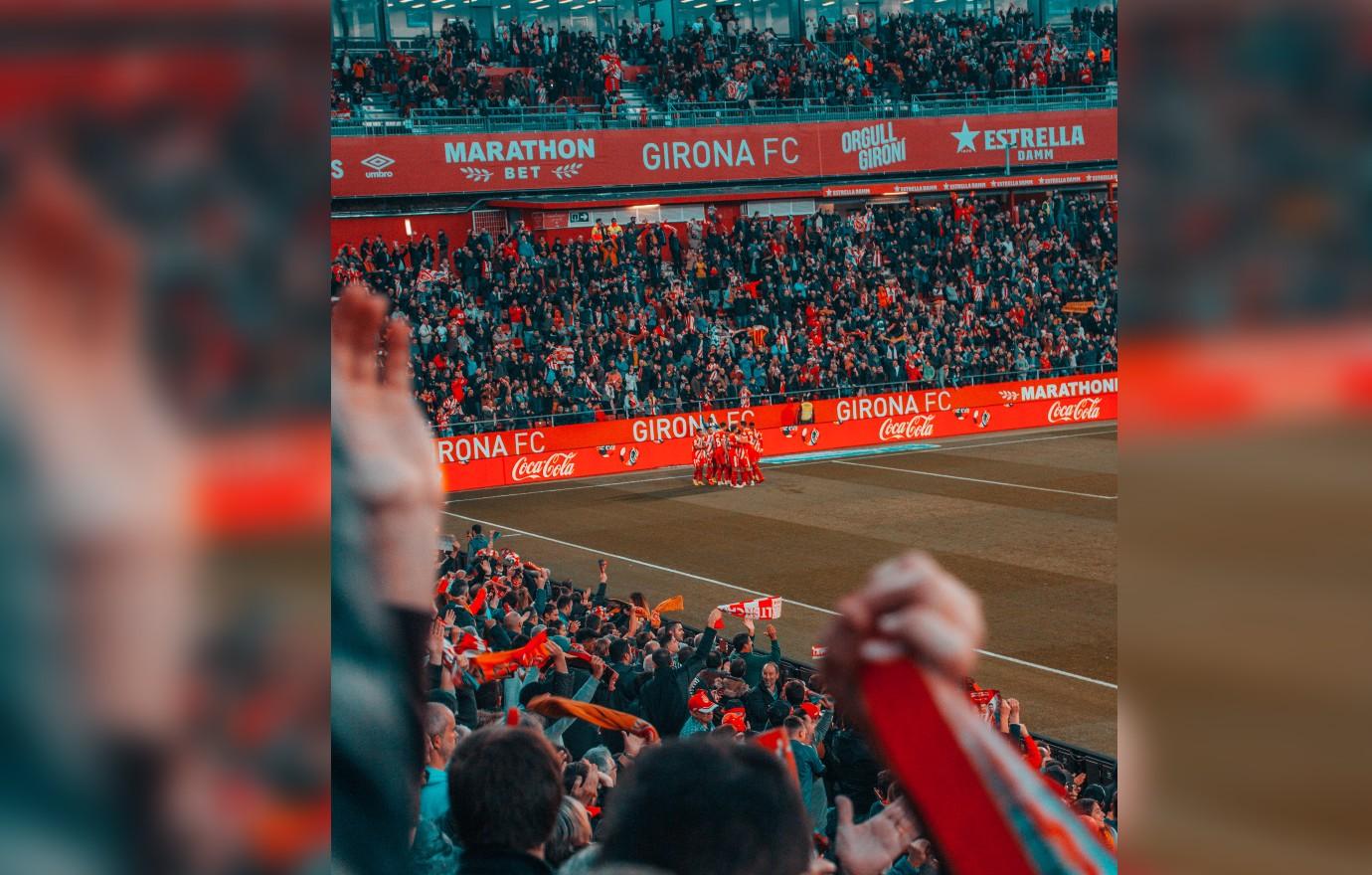 Exclusive: WAGs of Team USA 2023 and Their Lives Pre-Pitch Side
From an ex-NFL cheerleader-turned-fitness trainer to an entrepreneur homing in on clean beauty, the wives of the USA men's soccer stars are waving the flag for girl bosses everywhere.
It's 2023, long gone are the days where women stay at home and raise the kids. Though that's completely acceptable if it's your choice, it's also time that women are celebrated just as much as men for going out and doing the grind. A girl boss, a female powerhouse, or a She-EO, whatever you call it – it's the year for women to do their thing and make their mark.
World Cup 2022 saw a plethora of Wag's sitting pitch side, cheering on Team USA, and since, all that's been spoken about is the best USNMT players of all time – so let's dive in, and make room for the women. They were there, cheering their partners on, holding their family together, all whilst making business moves on their own. So, who are the faces behind team USA, and who were they before their WAG title? Let's take a look.
Article continues below advertisement
Sally Zimmerman
Previously known as Sally Tucker, Sally is married to U.S. men's national team defender, Walker Zimmerman. Walker is renowned for his key role in the 2022 world cup and having recently turned down an invitation to appear in an all-star cast in the 2023 NBA's, it's obvious he's wanted both on and off the pitch – but so is Sally.
First meeting during freshman orientation, the inseparable pair later married in 2016, and now have a child together, called James. Leading the way in entrepreneurial spirit for her family, Sally works alongside the clean beauty brand Beauty Counter, who are well-known in the e-commerce space for wanting to create a movement to a future where all beauty is clean and safe in the hands of everyone.
Ashley Turner
Ashley Turner is married to Matt Turner, who is the fastest US keeper to achieve 20 clean sheets as of very recently. Having made history for the USA, he's not shy of the spotlight or fame, but neither is his wife. Ashley began her long feat of success when she graduated from Harvard University in 2018 with a Master's degree in Business Management.
Since graduation, Ashley has gone on to create a charity for breast cancer survivors, having sadly lost her grandma and being inspired by the cause. Along with all the already flourishing success, Ashley was a cheerleader for the New England Patriots during the 2017 and 2018 seasons. Still very much involved in the ex-NFL cheerleading scene, she is often pictured in calendars and more with the rest of her squad. Now that's what you call multitasking!
Article continues below advertisement
Marissa Horton
Marissa's boyfriend, Sean Johnson, is a notable goalkeeper for the USMNT 2022 World Cup, who has recently left NYC FC after a six-year stint. Proudly preparing himself for the 2026 World Cup, having said that "This is a cycle where it's just starting out and everything's gearing up towards it" – The one person always by his side, is Marissa Horton.
Originally from Washington, DC, Marissa is a graduate from Purchase College, and is a successful dancer. Her most notable performances include being part of the Radio Rockettes, where precision and excellence are crucial in all parts, due to needing to perfectly apply tap, jazz and ballet in just one show. It's a question of who's the best kicker between the couple, as dancers must be ready to do 300 eye-high kicks a show – and that's all in a 90-minute show!
Ciana N. Baron
Cristian Roldan is an American soccer player mostly known for playing midfielder for the Major League Soccer Club, Seattle Founders FC, along with his part in the US national team. His girlfriend, Ciana Baron, is working hard in other areas, but it's important in many other ways. Prior to working as a Blood and Marrow Transplant Specialist for the Fred Hutch Cancer Research Center, Ciana earned a Bachelor of Arts from the University of Washington. Ciana's knowledge and experience amongst the world of healthcare plays a key role in providing specialized care and support to patients requiring life-saving transplant procedures; all that be effective on the people that need it most.
Whilst all these women have made it on their own, it's also noted that these strong-headed ladies support their partners on and off the pitch, all alongside working hard in their careers. Safely ditching the phrase WAGs and cementing their positions as long-standing partners that work just as hard as their USMNT better-halves.
By forging the ethos of women power and building a stepping stone across the globe for young girls who look up to inspirational women like this, they are creating a new world of women as equals to their partner. 'Girlfriend' or 'wife' to these American stars is always just a title, there will always be a person behind that title that is forging careers for themselves and creating success. Cheers to women empowerment.