Proud Dad Tiger Woods Introduces His Stunning Daughter Sam At Hall Of Fame Induction, Calls The Moment 'So Special'
Being inducted into the World Golf Hall of Fame was a family affair for Tiger Woods.
On March 9, the athlete received the honor while being supported by his mom, Kultida Woods, girlfriend Erica Herman, and the two children he shares with ex-wife Elin Nordegren, son Charlie, 13, and daughter Sam, 14. While the golfer made his own thank-you speech, it was his daughter and her touching words that stole the show.
Article continues below advertisement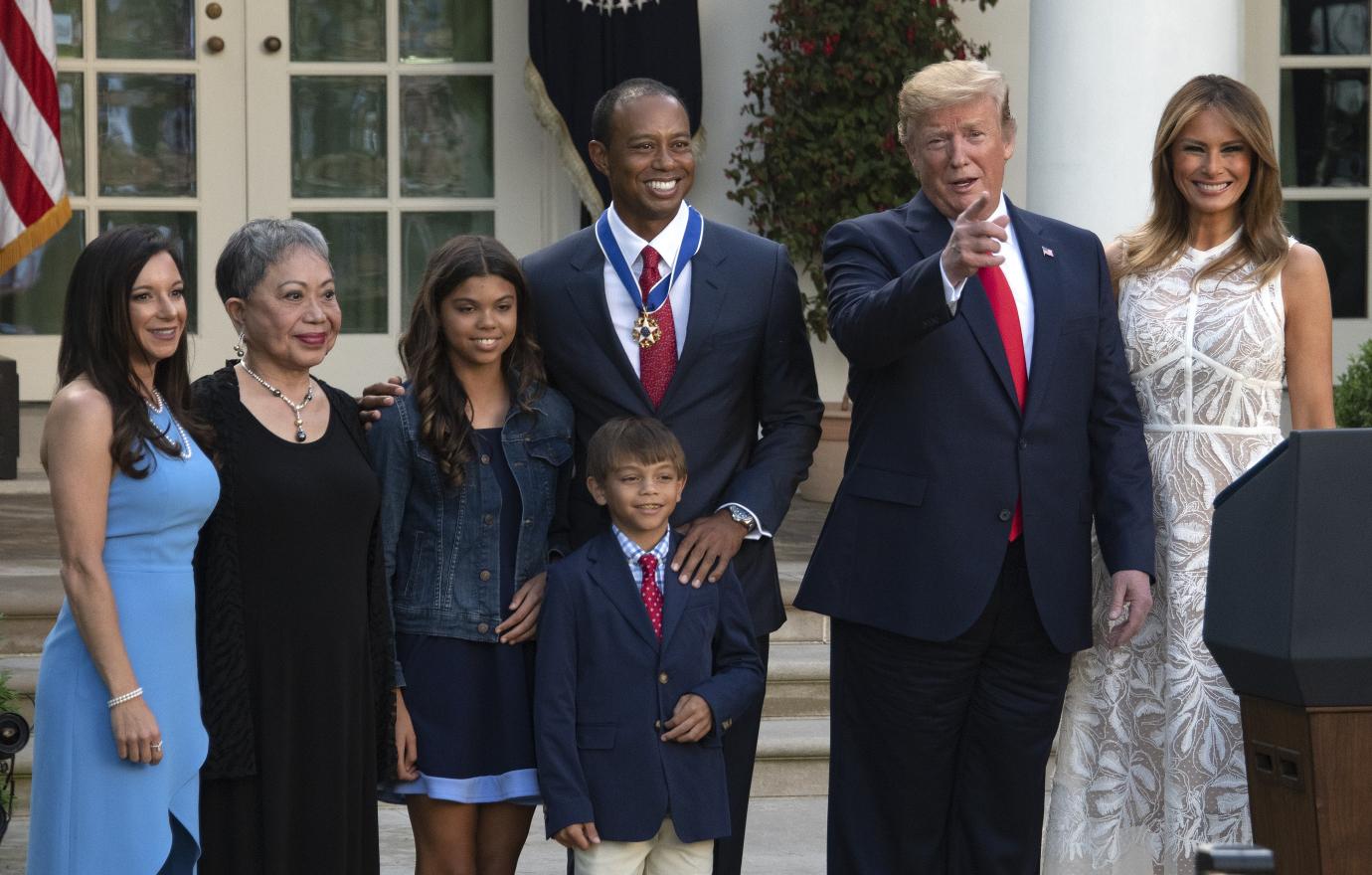 The teenager, who looked absolutely gorgeous in a ruffled dress that was in his signature shade of red, took to the stand to declare, "Dad, I inducted you into the Dad Hall of Fame long time ago." She then shared a story from the day of her birth.
"In 2007, my dad got himself in position to make an 18-foot putt to force a U.S. Open playoff, which he missed by a foot. He then had to rush to the airport, flew from Pittsburgh to Orlando and drove to the Winnie Palmer Hospital," she told the crowd. "Within five minutes of walking into the hospital room, still wearing his red golf shirt, on June 18th, I was born. He may have lost that day, but he won the greatest gift of all."
Article continues below advertisement
She also recalled the terrifying day in 2021 when the five-time Masters Tournament winner was involved in a serious car crash, which resulted in Woods undergoing emergency surgery on his legs.
"We didn't know if you'd come home with two legs or not. Now not only are you about to be inducted into the Hall of Fame, but you're standing here on your own two feet," stated Sam. "This is why you deserve this, because you're a fighter."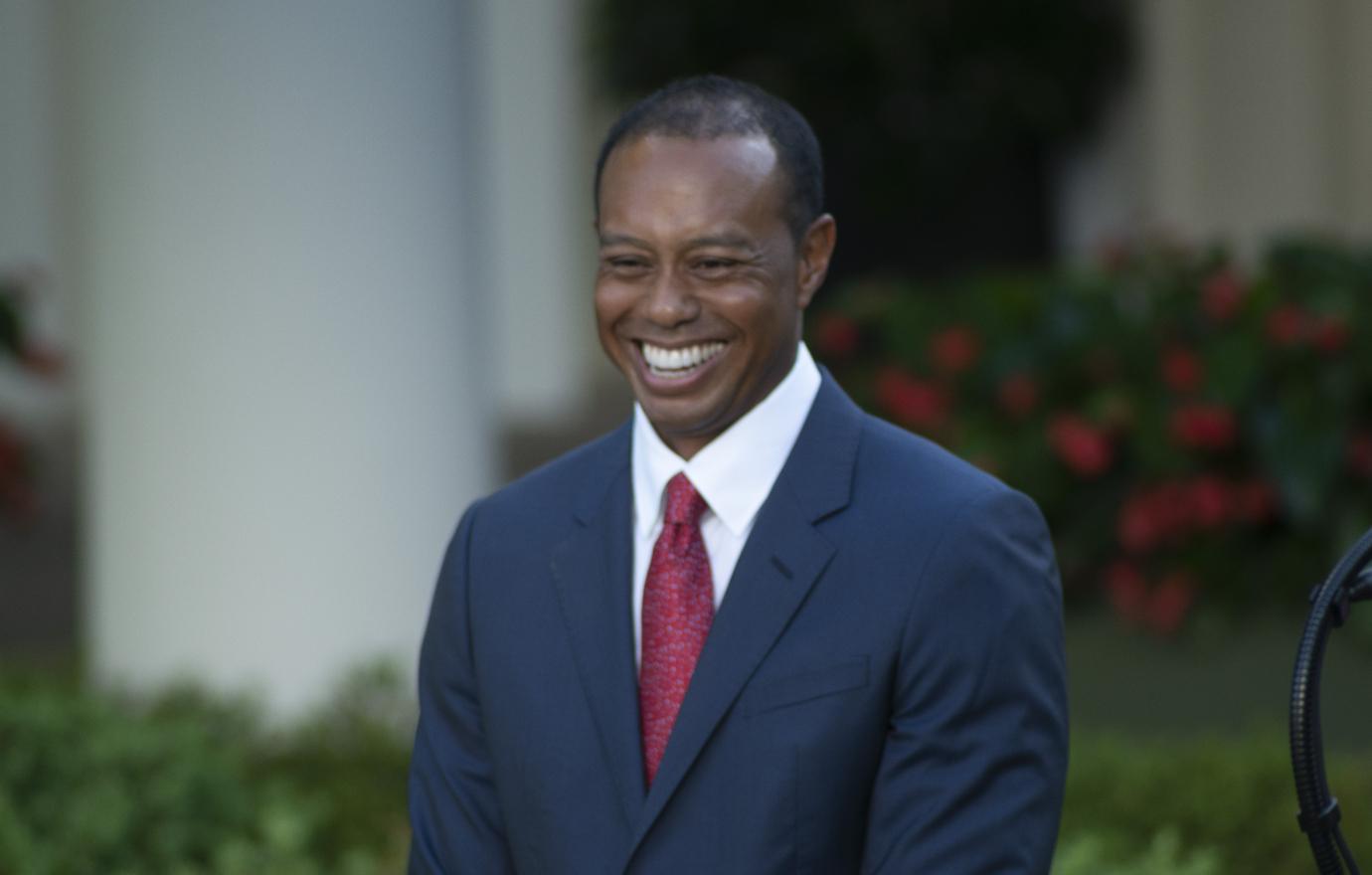 The superstar had visible tears in his eyes as he took to the podium, admitting, "Crap. I just lost a bet to [Steve] Stricker that I wouldn't cry. Thank you, Sam."
In his speech, he talked about his journey and how his parents always went the extra mile to support his goals of becoming a professional golfer. After the event, the father-of-two posted a photo from the day, captioning the family shot, "I feel so honored to have been inducted into the @golfhalloffame tonight. Having Sam introduce me and my family there watching, it made it even that more special."