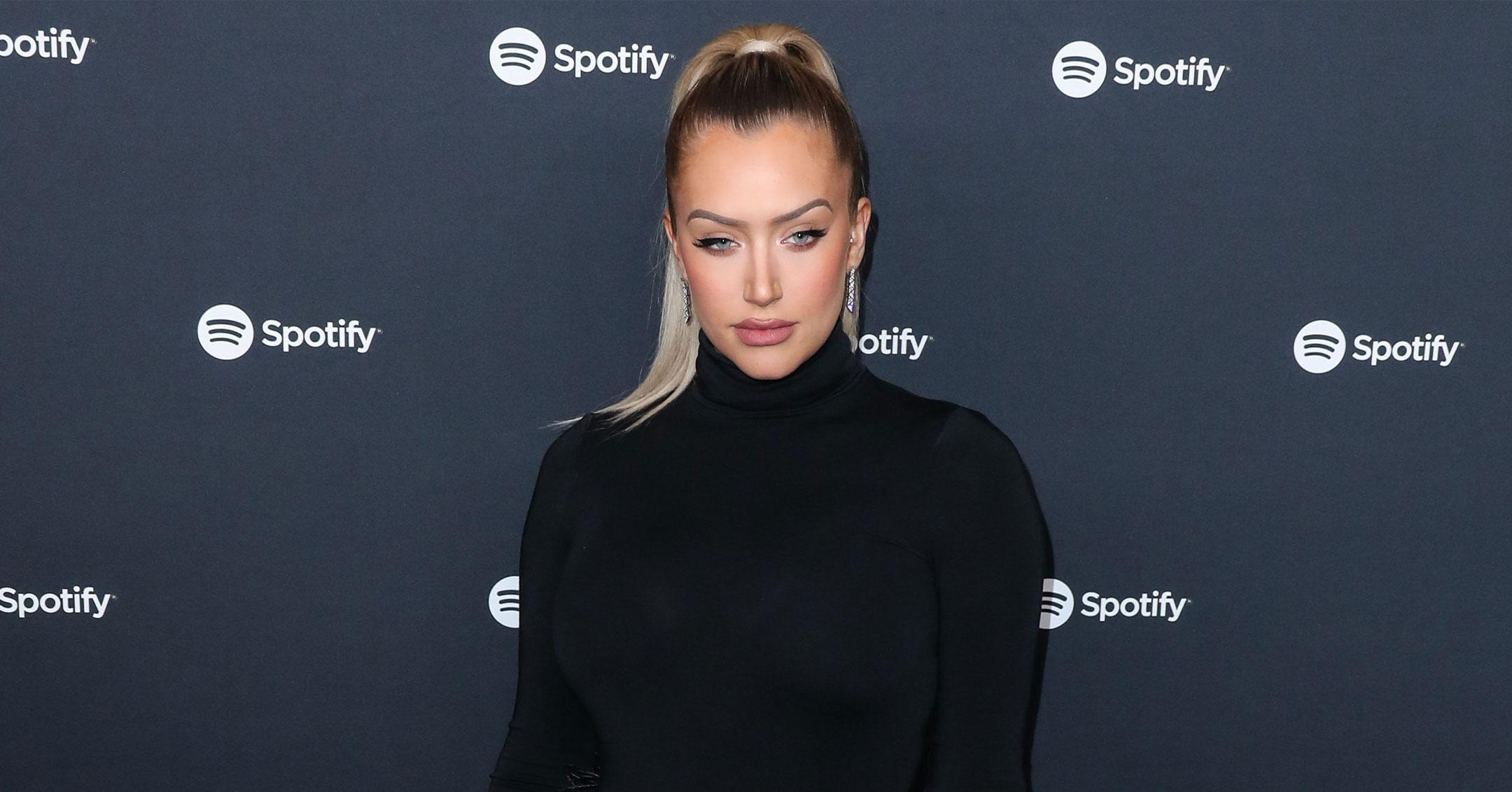 Stassie Karanikolaou Showcases PrettyLittleThing's New Dress That's Made From Recyclable Materials: Photos!
With just once glance, it's obvious that influencer Stassie Karanikolaou would look good in anything she wears — but her beige PrettyLittleThing dress is also good for the planet!
The star recently stepped out in the brand's Recycled Stone V Neck Side Split Knitted Midi Dress, which was made using recycled yarn from plastic bottles.
Article continues below advertisement
PLT's new sustainability items are constructed "to reduce the impact on the environment" in hopes of creating a brighter future.
This piece, which goes for $38, is available in sizes from XS to L and also comes in black.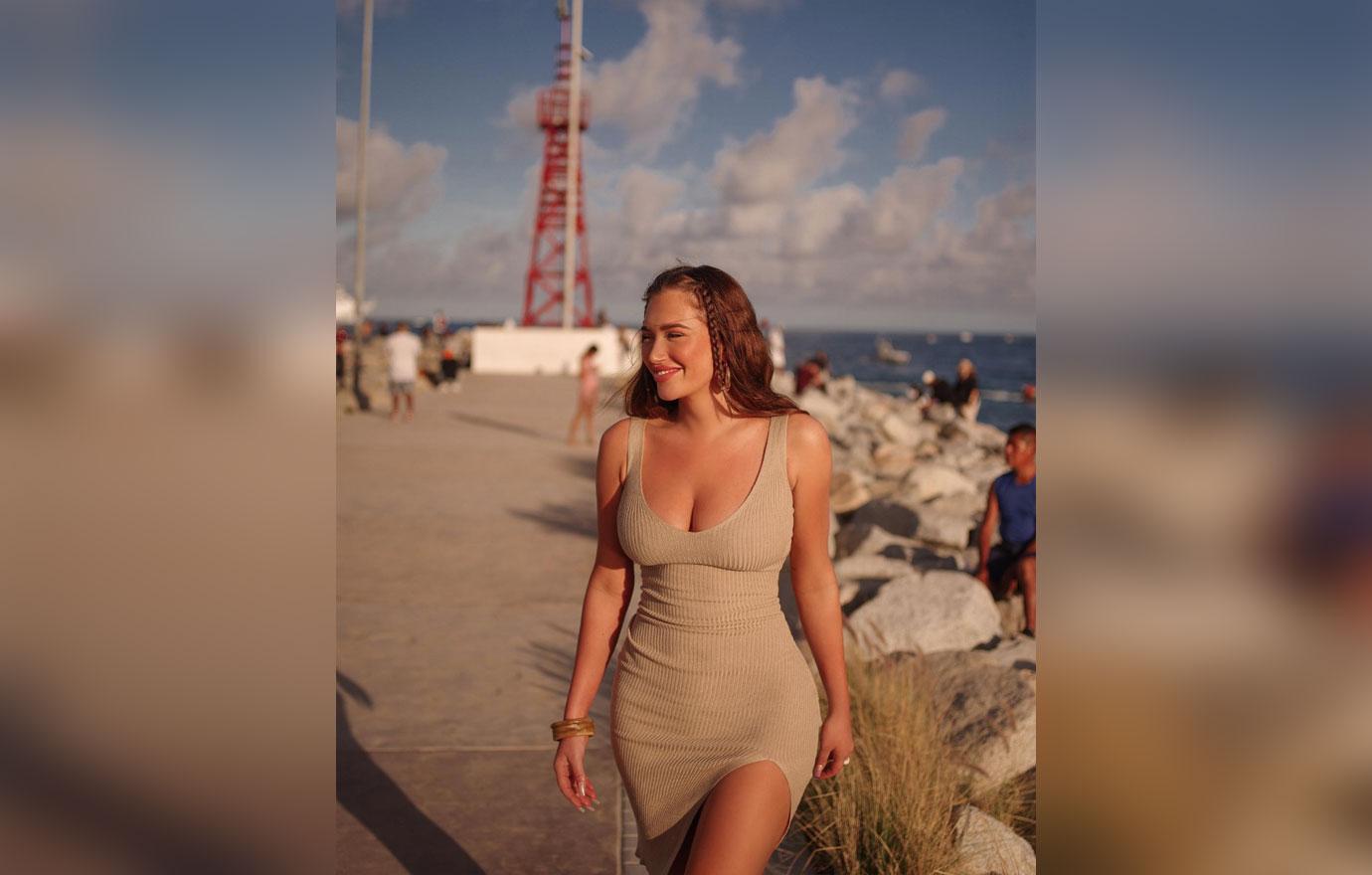 The social media star shared the photos on her Instagram page, revealing that later that day, she "made some new friends" with a few iguanas. Her pal Victoria Villarroel noted that the animal handler "literally threw" one of the critters at her, admitting, "I'm still laughing."
Over 500,000 of her 10 million followers, including Drake, liked the fun shot.
Article continues below advertisement
This past fall, Karanikolaou helped design a collection of threads for PLT. She was particularly excited about the line since people started venturing out again as the pandemic slowed.
"It's been special for me to return to dressing up. It's something that my friends and I love to do ... dress up, spend time together, have a nice dinner," she told E! News. "So for me, dressing up again is really also about recognizing that we are able to be back around our friends and family again and enjoy each other's company."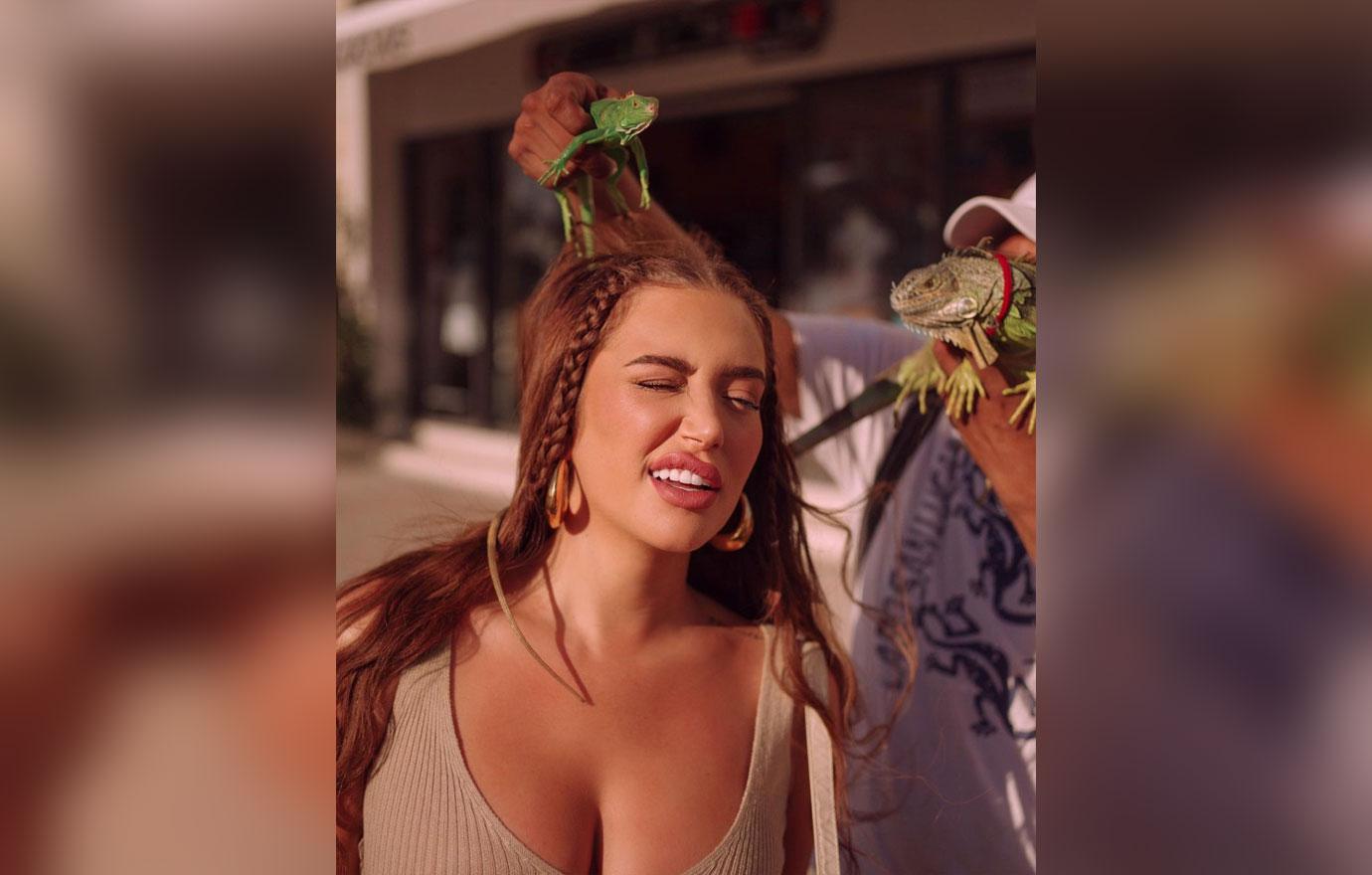 The model has been a PLT ambassador for quite some time now.
"I love that PrettyLittleThing creates pieces for all body types. It's important to celebrate brands that create collections with all shapes and sizes in mind," she said of why she works with the company. "And, not to mention, PLT is always up to date with the latest trends."
Regardless of what designer she's wearing, Karanikolaou believes that "confidence" is the key to looking good.
"Often times if I don't love what I'm wearing, it can throw off my confidence. I know it sounds ridiculous, but for me, it's true," she explained. "That's why it's so important to me that I help design clothes to make others feel and look their best."