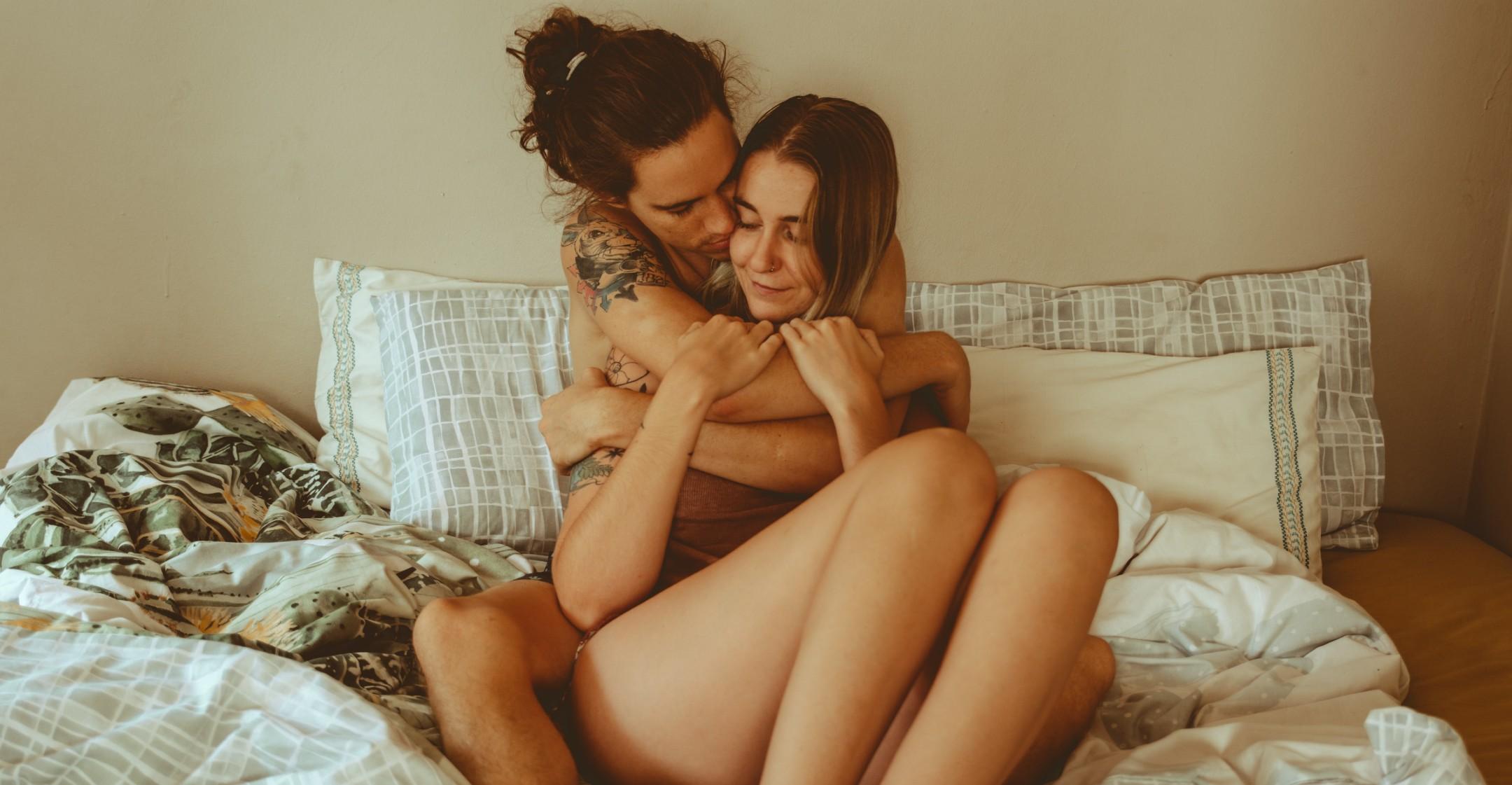 Stay In Bed! Studies Suggests Sex Can Help Cure A Hangover
We know it all too well: after a fun night out with friends, you wake up the next morning with a stabbing pain in your head and an overall "blah" feeling. While some reach for a glass of water and Advil to help cure a hangover, a study states that having sex can also help alleviate common symptoms.
An orgasm releases a flood of hormones, one of which is oxytocin, the chemical that gives feelings of empathy and trust, helps us bond with partners and aids in healing wounds. But in the report, it was discovered that the chemical also has anti-inflammatory properties.
Article continues below advertisement
In a 2010 study, couples who participated in a bonding exercise had elevated levels of oxytocin, meaning their ability to heal from wounds was hypothetically higher. The study also suggested that the released oxytocin helped block the production of cytokine, a protein that aids in cell signaling. If cytokine ever goes into over-production, it can lead to inflammation, trauma and even stroke.
That being said, it's still unclear whether sex can play a serious role in reducing hangover symptoms, but there are several other science-backed ways to prevent you from feeling like a hot mess the next day.
First off, it's always a good idea to drink water throughout the night, as too much alcohol can lead to dehydration, which causes headaches, thirst and fatigue. Research suggests downing a glass of water for every alcoholic beverage you have, and it's also beneficial to drink a big glass of H2O before you head to bed.
Article continues below advertisement
Chowing down can also help you feel better, as eating aids in the regulation of blood sugars. And while some like to stick to the tradition of having a greasy bacon, egg and cheese sandwich, it's actually best to munch on something hearty, nutritious and bland the morning after, like a bagel or oatmeal.
It's also suggested that you eat a full meal before any imbibing takes place, as drinking on an empty stomach forces alcohol to be directly absorbed into the bloodstream. As if you needed another excuse to devour avocado toast or a bowl of guac, healthy fats like the ones found in avocado help slow the absorption process, allowing you to be fully functional the next day. Cheers!