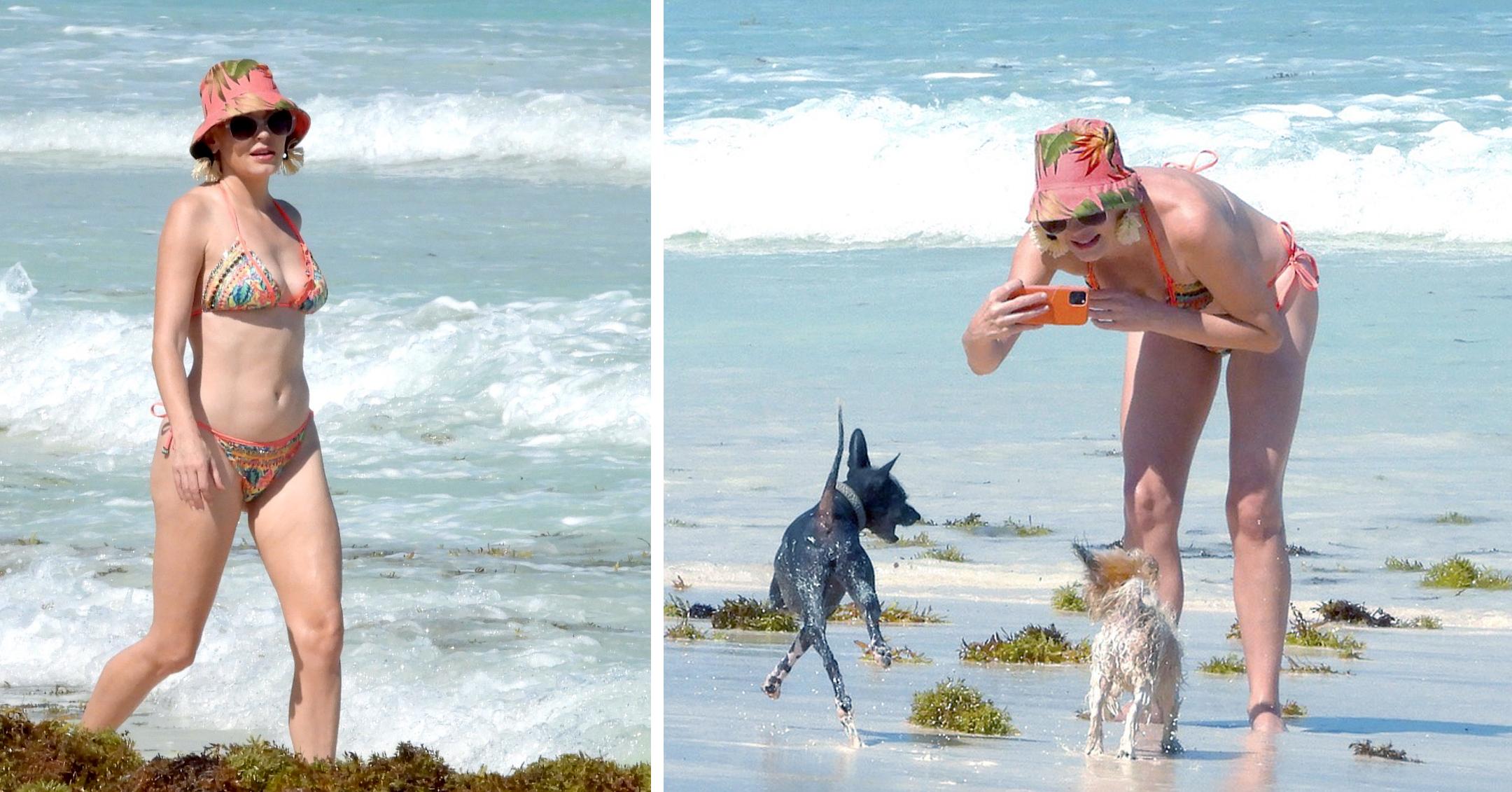 Rose McGowan Looks As Happy As Ever In Colorful Bikini While At The Beach In Mexico Alongside Two Pups — See Pics!
Under the sun! Rose McGowan slipped on a colorful bikini while in her new home of Mexico on March 23. The actress moved to the warm climate last year, but this February, she received her "permanent residency card."

While in Tulum, the actress was spotted hitting the beach with two dogs and a gal pal by her side.

Scroll down to see the star's outing, where she took plenty of photos of her beloved pups!
Article continues below advertisement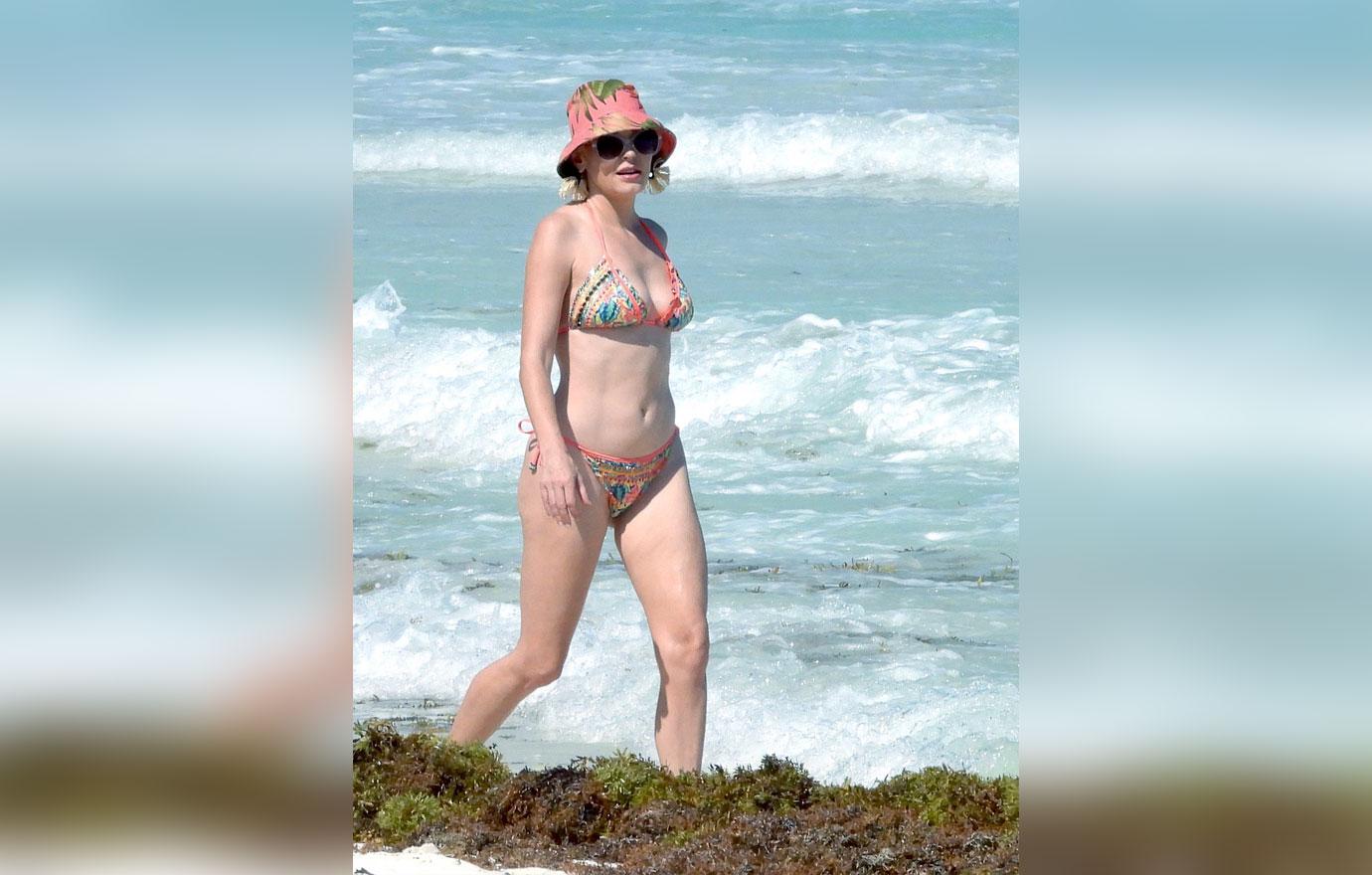 McGowan looked flawless in her swimsuit, which she accessorized with a pair of sunglasses and a tropical-print bucket hat.

The star tied back her blonde locks into a pigtails style.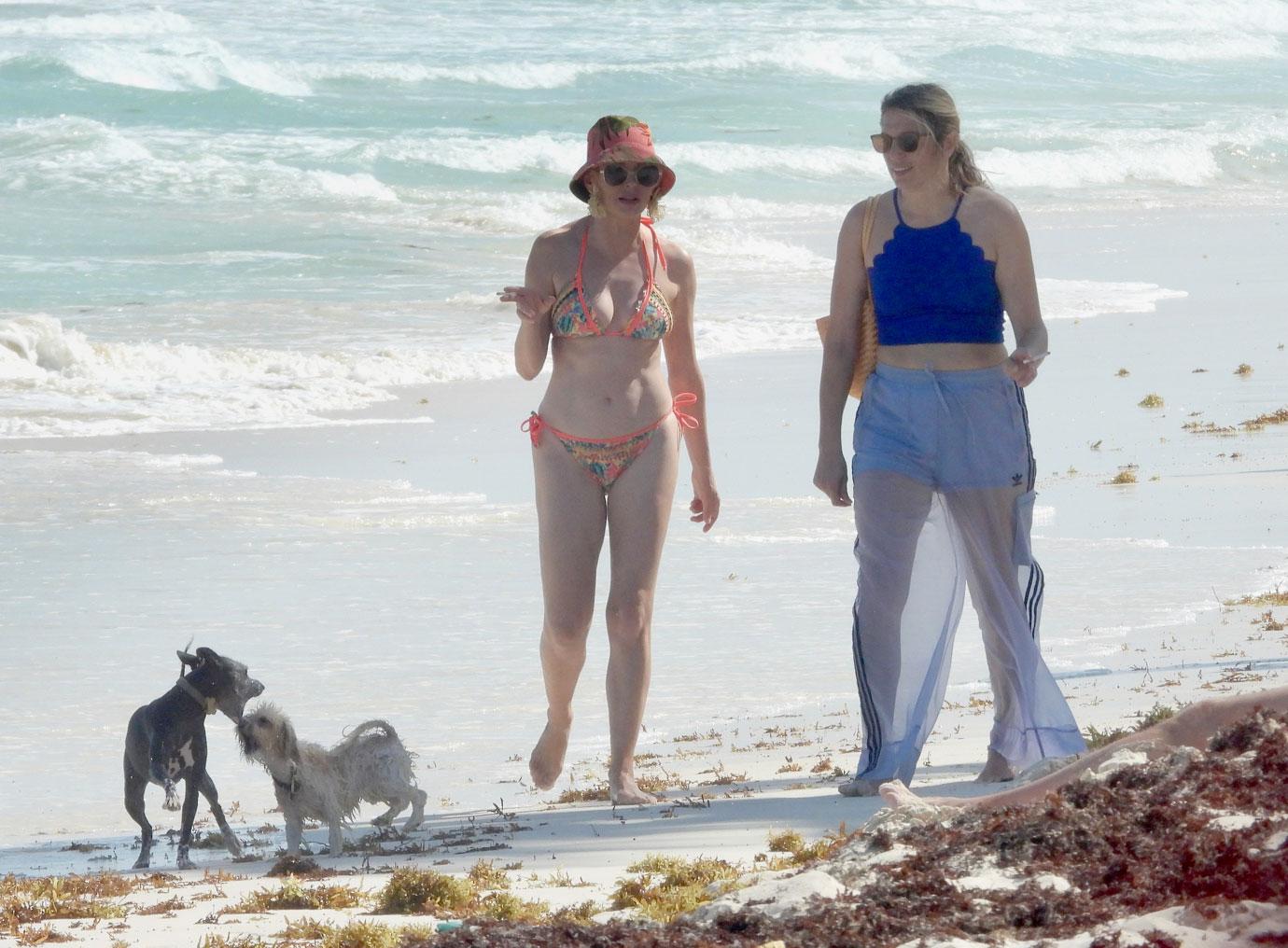 Strollin' along! McGowan chatted with a friend while walking on the sand, where the dogs — McGowan owns Pearl, right — seemed to be going at it.

"I love traveling, seeing new places and meeting new people, and simple things like a nice cup of tea and a good book," she's previously shared.
Article continues below advertisement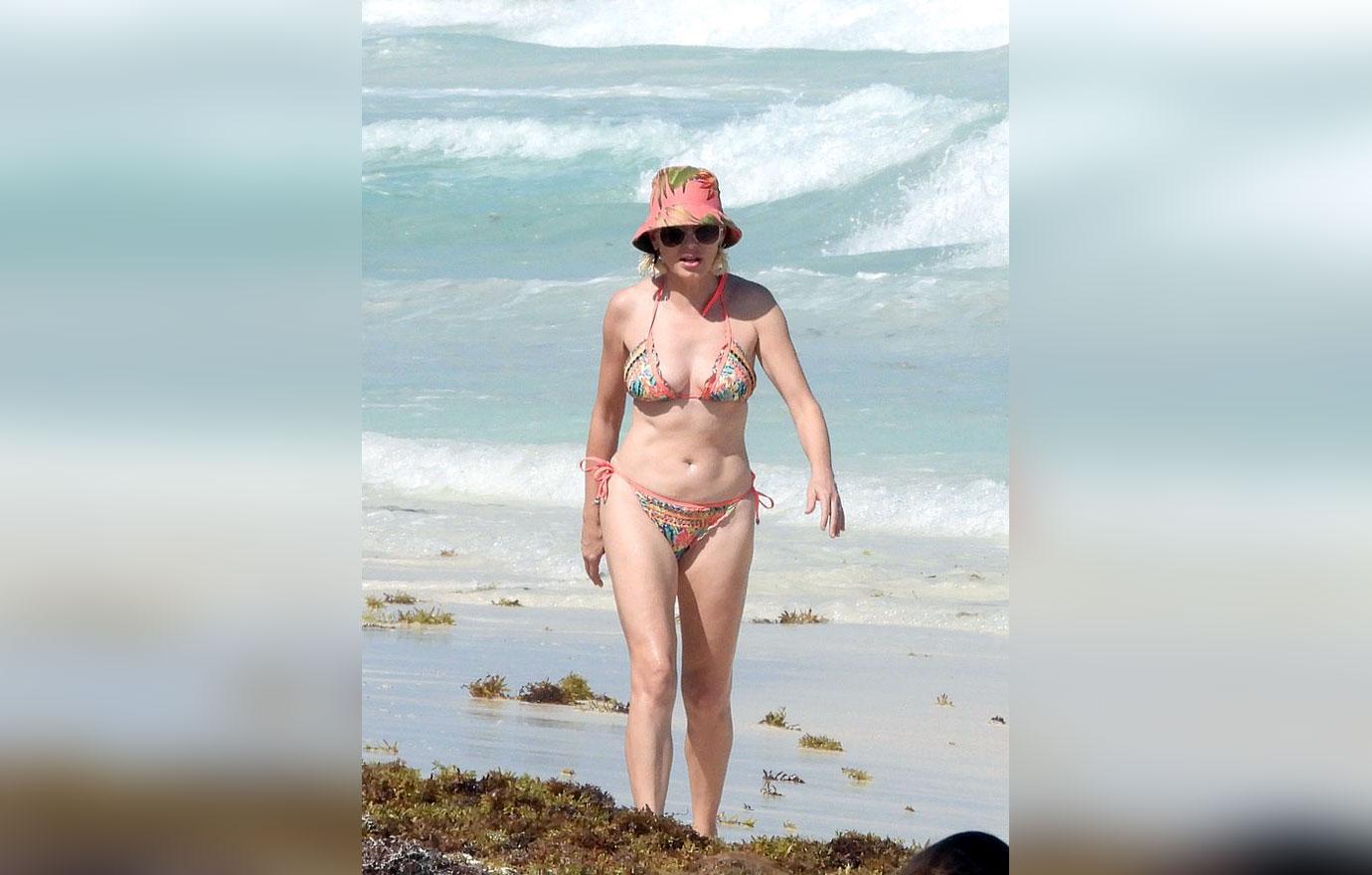 The Charmed alum is "grateful" to have found a home south of the border. "This is a really healing land here and it is truly magical," she gushed of the country.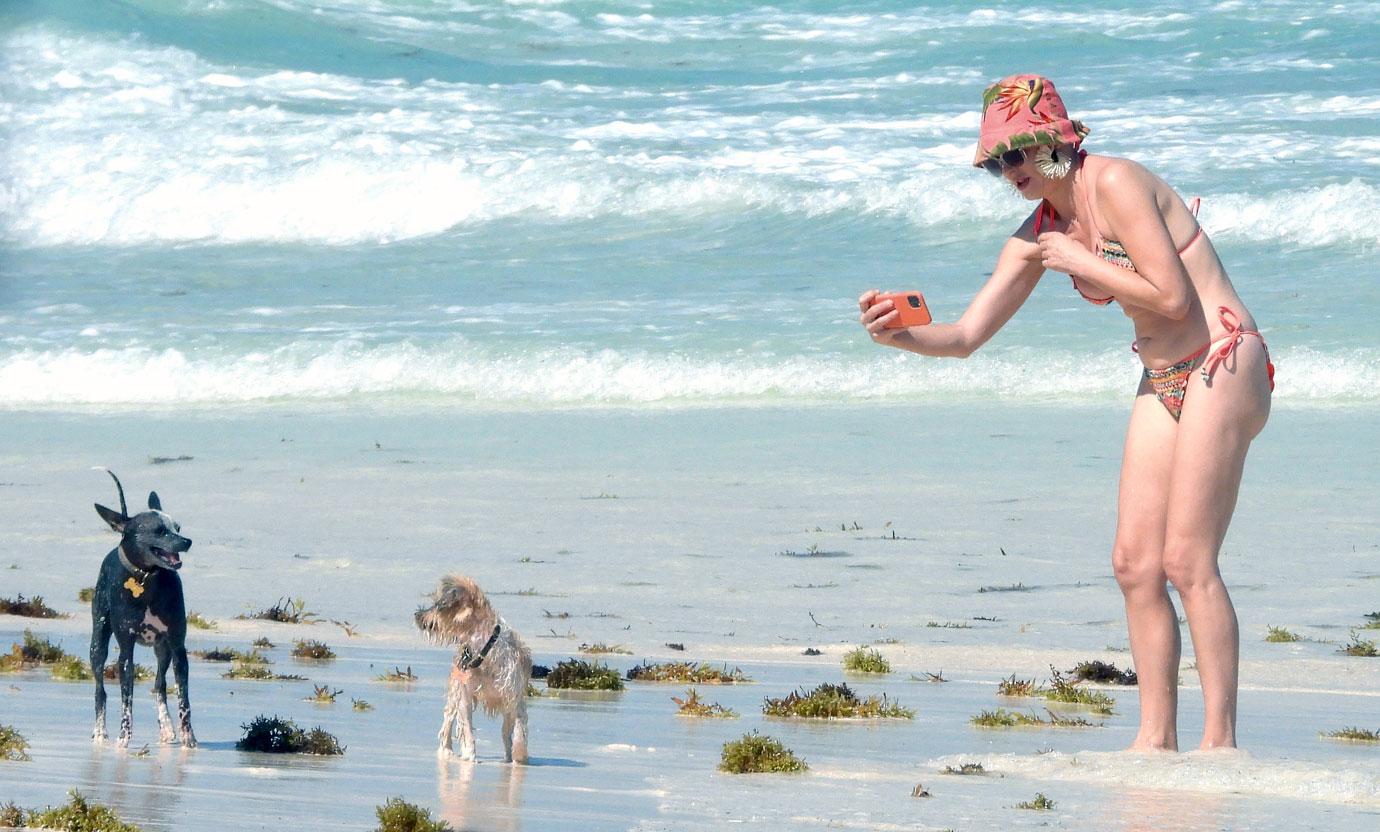 Call the pup-parazzi! McGowan snapped a few photos of the dogs as they ran around in the water.

"Dogs make me happy," she declared. "I'd say the dogs I had when I was in Hollywood saved my life."
Article continues below advertisement
Her furry friends looked ready for their close-up as she crouched down to get a better shot.

McGowan said she's "always" been an animal lover, but she called her first dog, a Boston Terrier named Bug, "the love of my life." The Hollywood star came across a "horrifyingly depressing pet store" while shooting a movie in Beverly Hills and instantly felt the need to give her a proper home.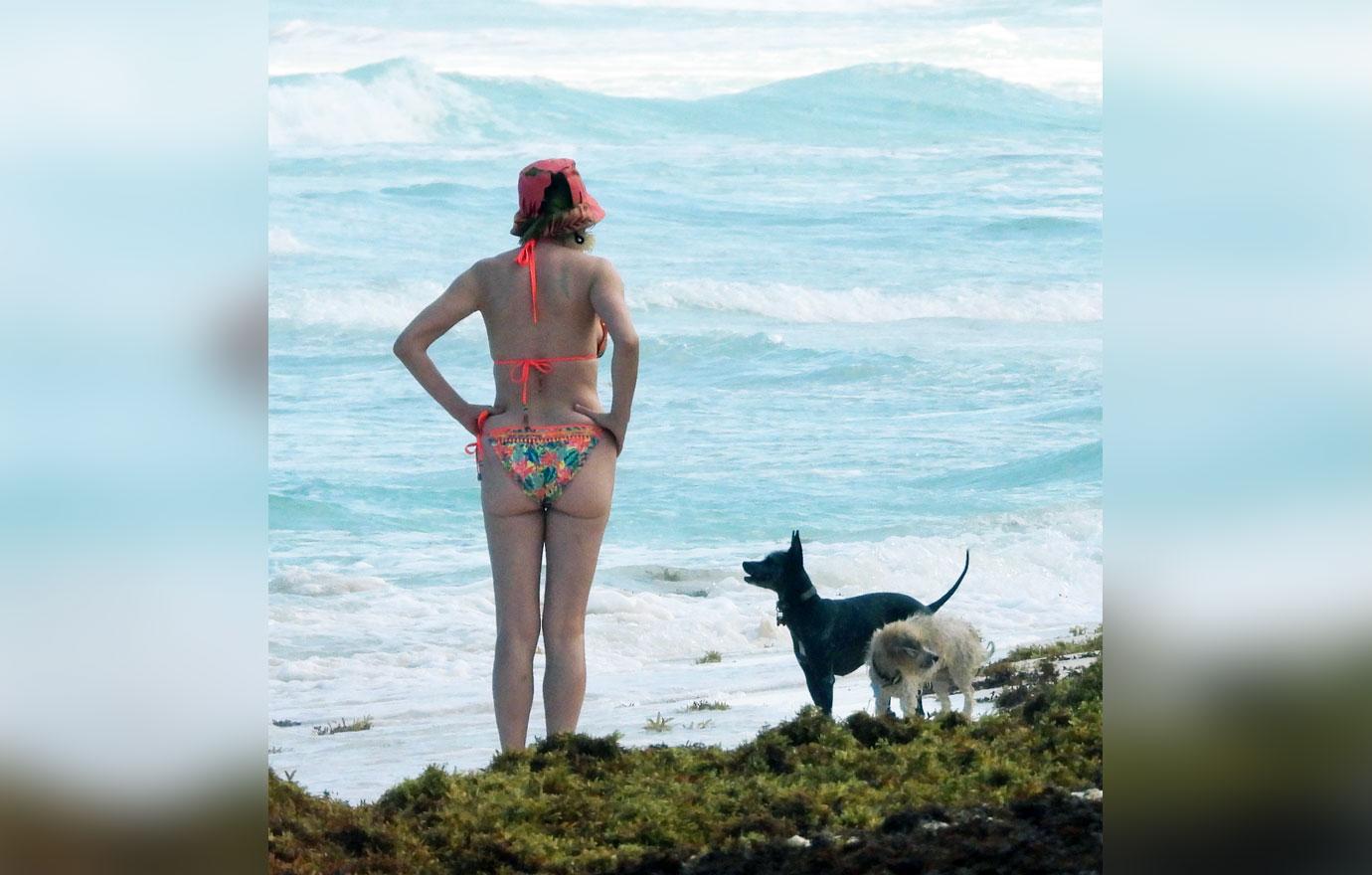 McGowan, who has been open about her experience being sexually assaulted, looked out onto the calming waters.

''I don't see the harm in telling the truth," she explained of why she she shares her stories. "To others it's scary but I guess that's what being brave is all about."