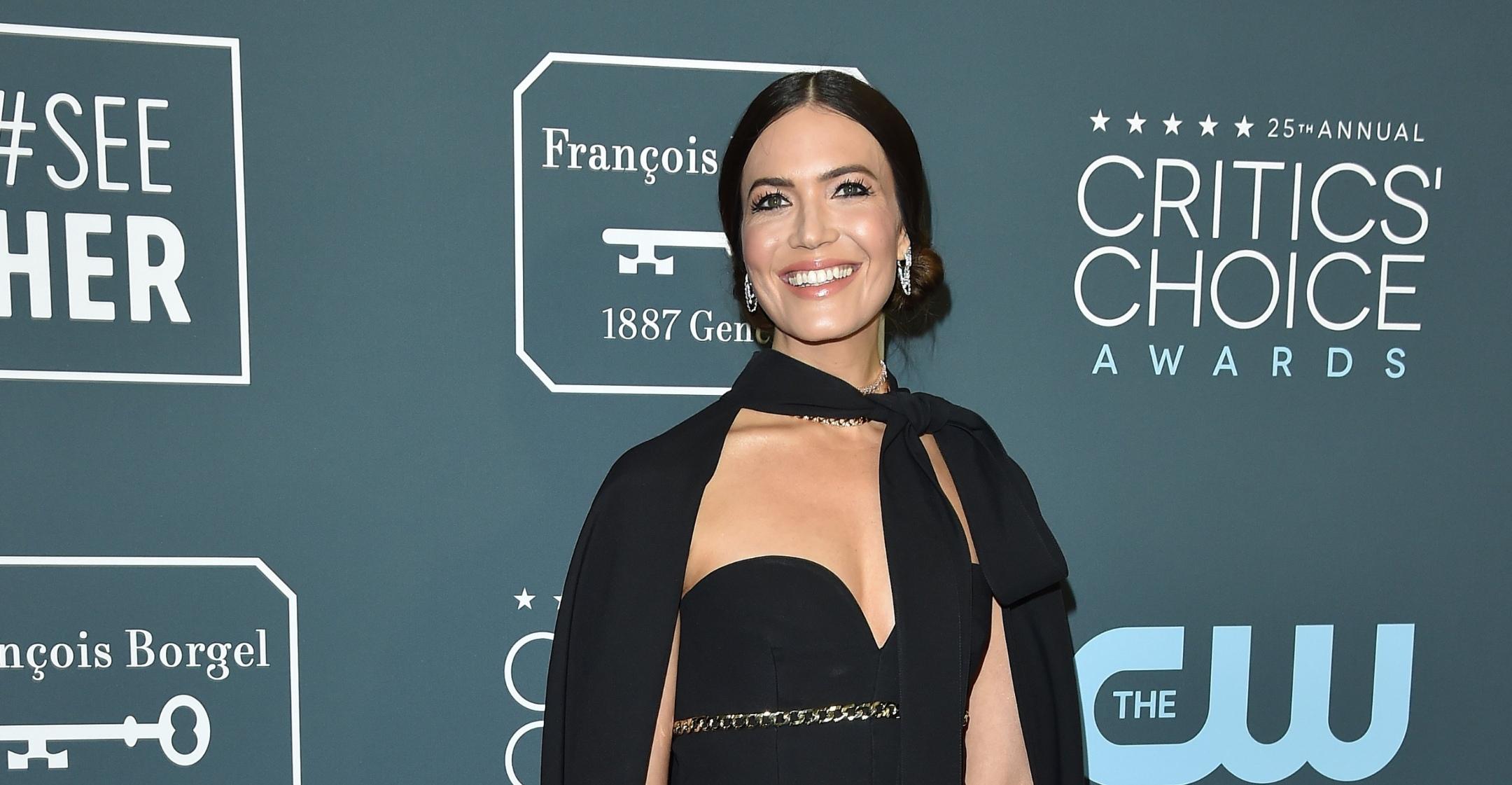 Mandy Moore Was 'Fully Prepared' To Have Surgery For Fertility Issues Before Finding Out She Was Pregnant
Mom-to-be Mandy Moore is sharing new details about her first pregnancy — and it turns out that her fertility journey could have been pulled straight from the script of This Is Us.
In September, the actress, 36, revealed she and her husband, 35-year-old musician Taylor Goldsmith, were expecting their first child together, a baby boy, who is "coming early 2021." But the star revealed in a new interview that it took the couple longer than expected to conceive.
Article continues below advertisement
After doing "ovulation tests" and "all that stuff," the pair, who tied the knot in 2018, decided to see a fertility specialist, who informed Moore that she may have endometriosis or another uterine issue.
"I was fully prepared to go have surgery and fix my uterus and hopefully get rid of the endometriosis, if it was there," she revealed of the unofficial diagnosis. "It was nice to have a plan and to know, OK, well, this is why I haven't been pregnant yet."
Article continues below advertisement
Eventually, the "Candy" crooner decided to schedule a surgery, but just a few days prior, she had another appointment with the fertility specialist, who let her know that the odds of getting pregnant were against her — but much to their surprise, the star discovered she was already pregnant!
"I guess I understand why doctors tell you, like, 'Oh, just try for a year, and then if nothing happens, you can start sort of investigating.' But I was like, man, I wish I had known before," she confessed. "It would have been a game changer had I had that information."
Needless to say, Moore and her husband were elated, but she admitted that "because of this issue with my uterus, I was very hesitant to believe it and put any stock in it. I sort of was holding my breath until 12 weeks." Luckily, the pregnancy has been going smoothly, and now that she's in her third trimester, she's eagerly awaiting her son's arrival.
"The little things kind of get me," she gushed. "Like, I was online buying pacifiers yesterday and I just turned to my husband and I was like, 'It's real.' There's going to be a little human that needs a pacifier."
"I think he's been suited to be a father pretty much his whole life," Moore told Romper of Goldsmith. "He's been gearing up for this. Like in the morning, it's funny, I'll reach for my phone and he'll reach right for whatever baby book he's reading."