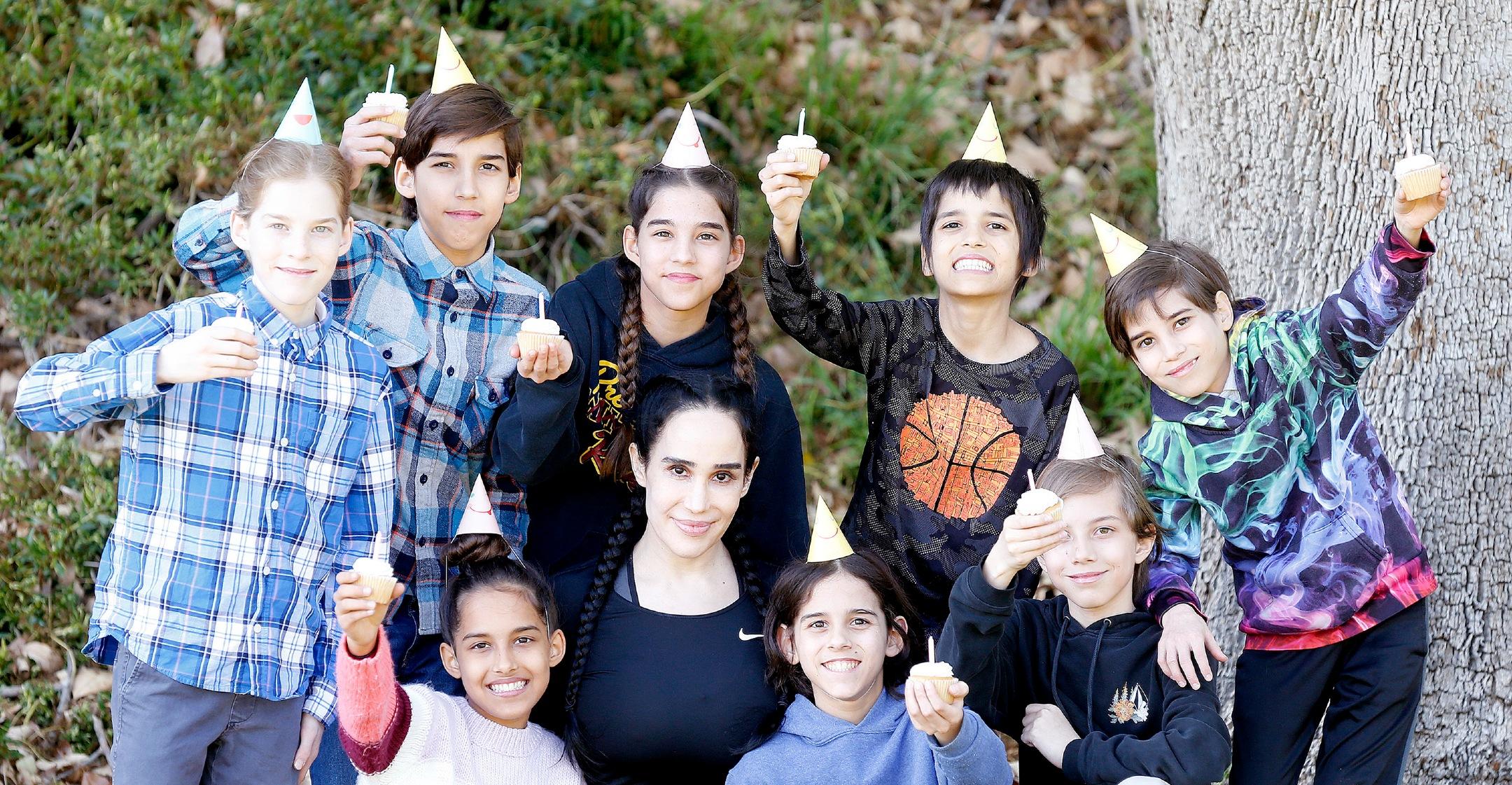 Nadya 'Octomom' Suleman's Octuplets Turn 13 — See Photos Of The Kids All Grown Up!
In 2009, Nadya Suleman captivated the world when she became pregnant with octuplets via IVF, earning her the nickname of "Octomom."
At the time, a specialist had implanted a dozen embryos, and since she was already a mother to six, some thought the situation was inappropriate and irresponsible, but she ignored the naysayers.
Article continues below advertisement
At 31 weeks into the pregnancy, she welcomed the eight babies via a C-section, and though they all were vastly underweight at less than two pounds each, they all survived.
Though she seemed to enjoy her 15 minutes of fame, she's since faded from the spotlight, but she couldn't help but share new photos of her kids when they turned 13 in January.
Keep scrolling to see the pictures of the busy brood!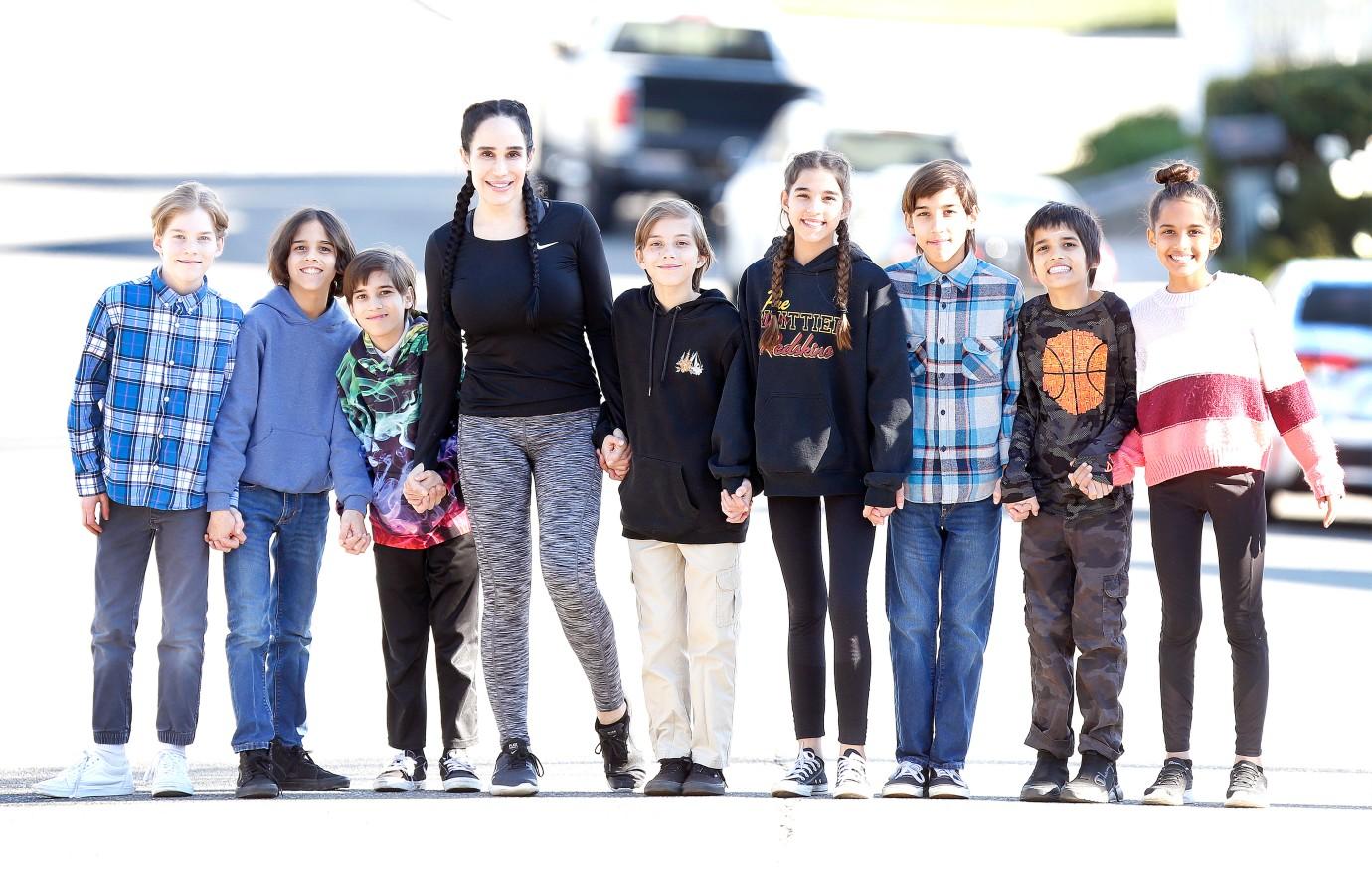 Clad in casual clothes, the family held hands and stood in a straight line for one of the photo opps.
Article continues below advertisement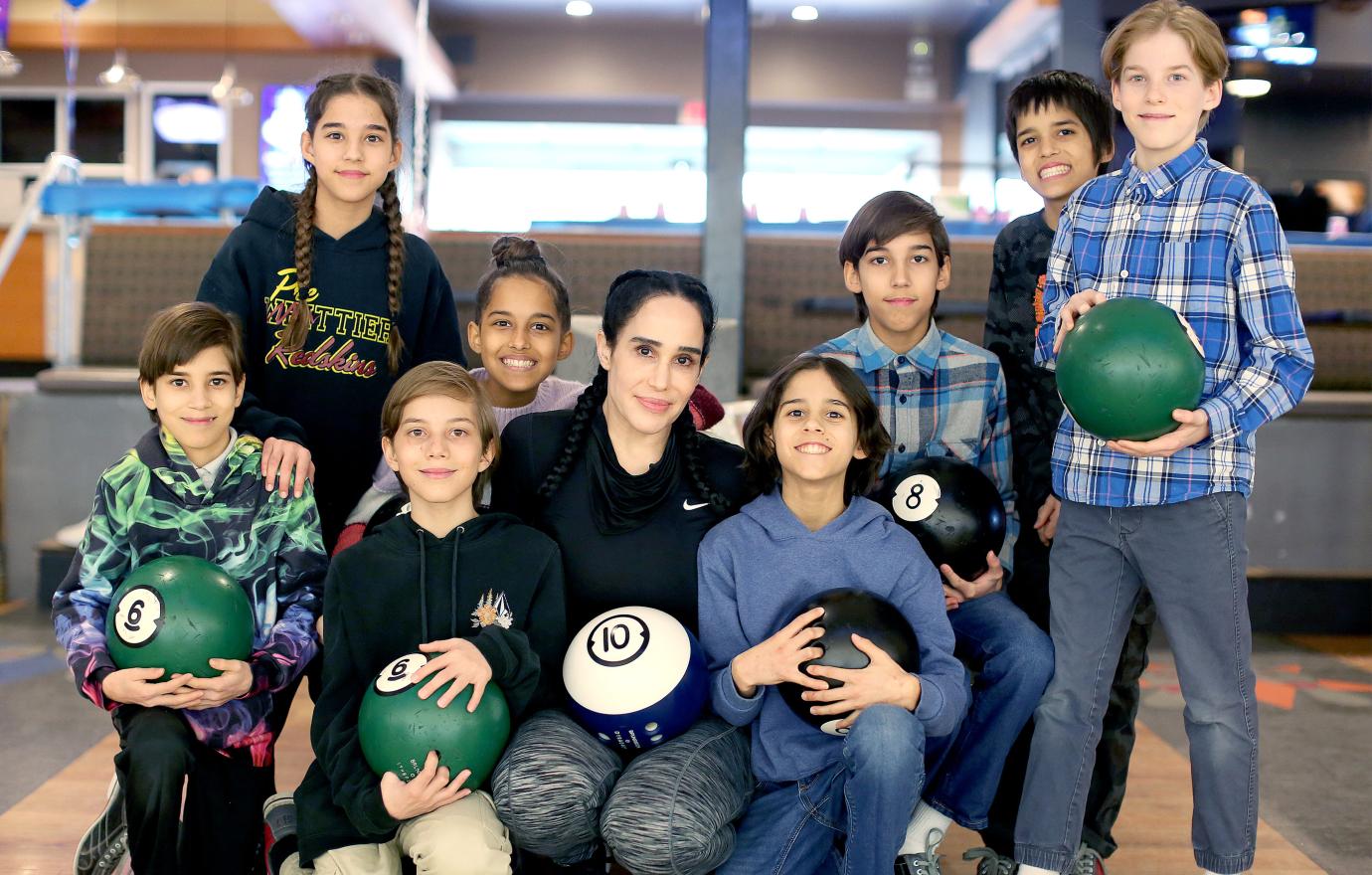 Team spirit! The gang had a ball when they headed to the bowling alley for some friendly competition.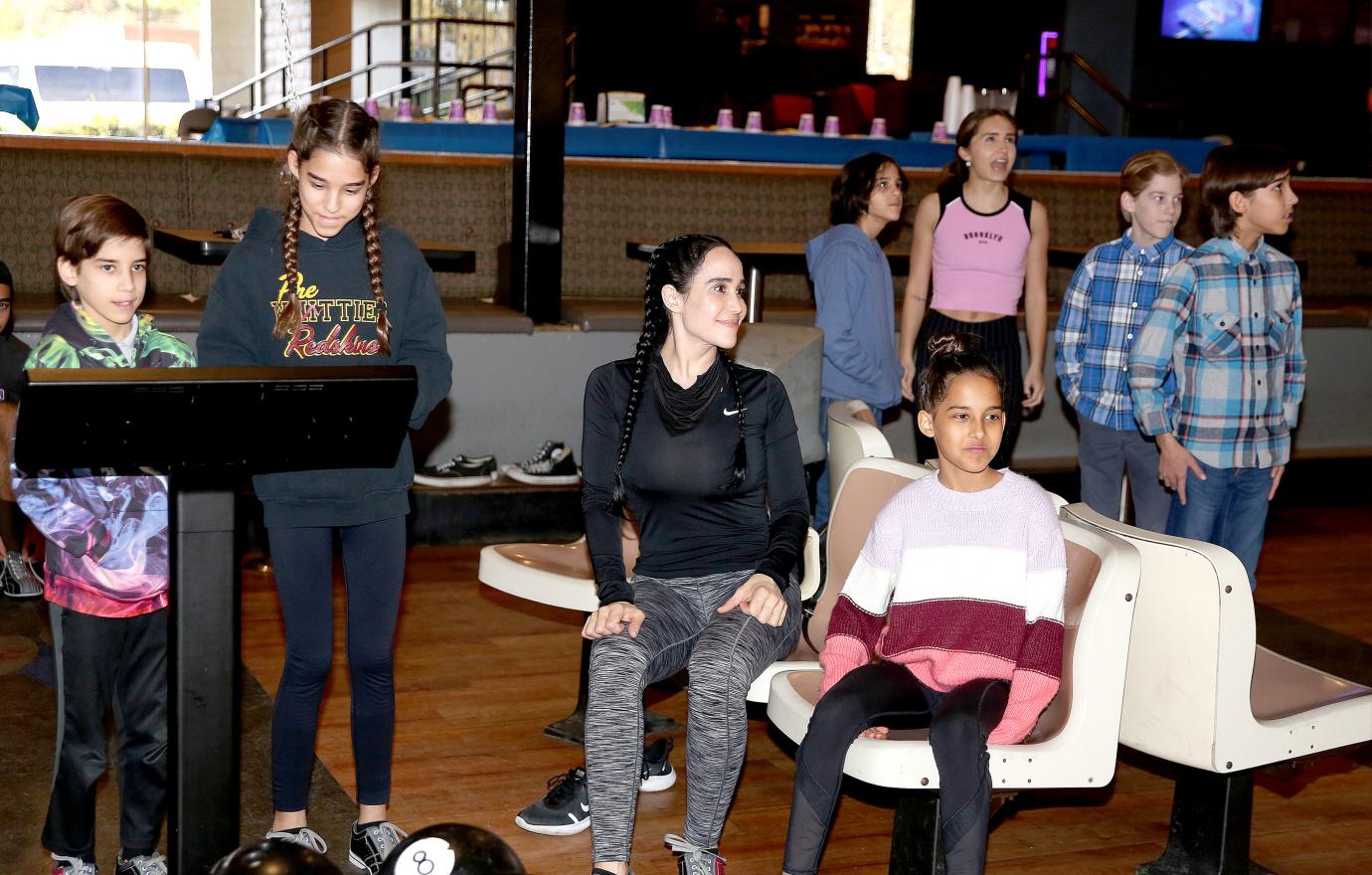 To this day, Suleman holds the Guinness World Record for having the most children delivered at once and have them all survive.
Article continues below advertisement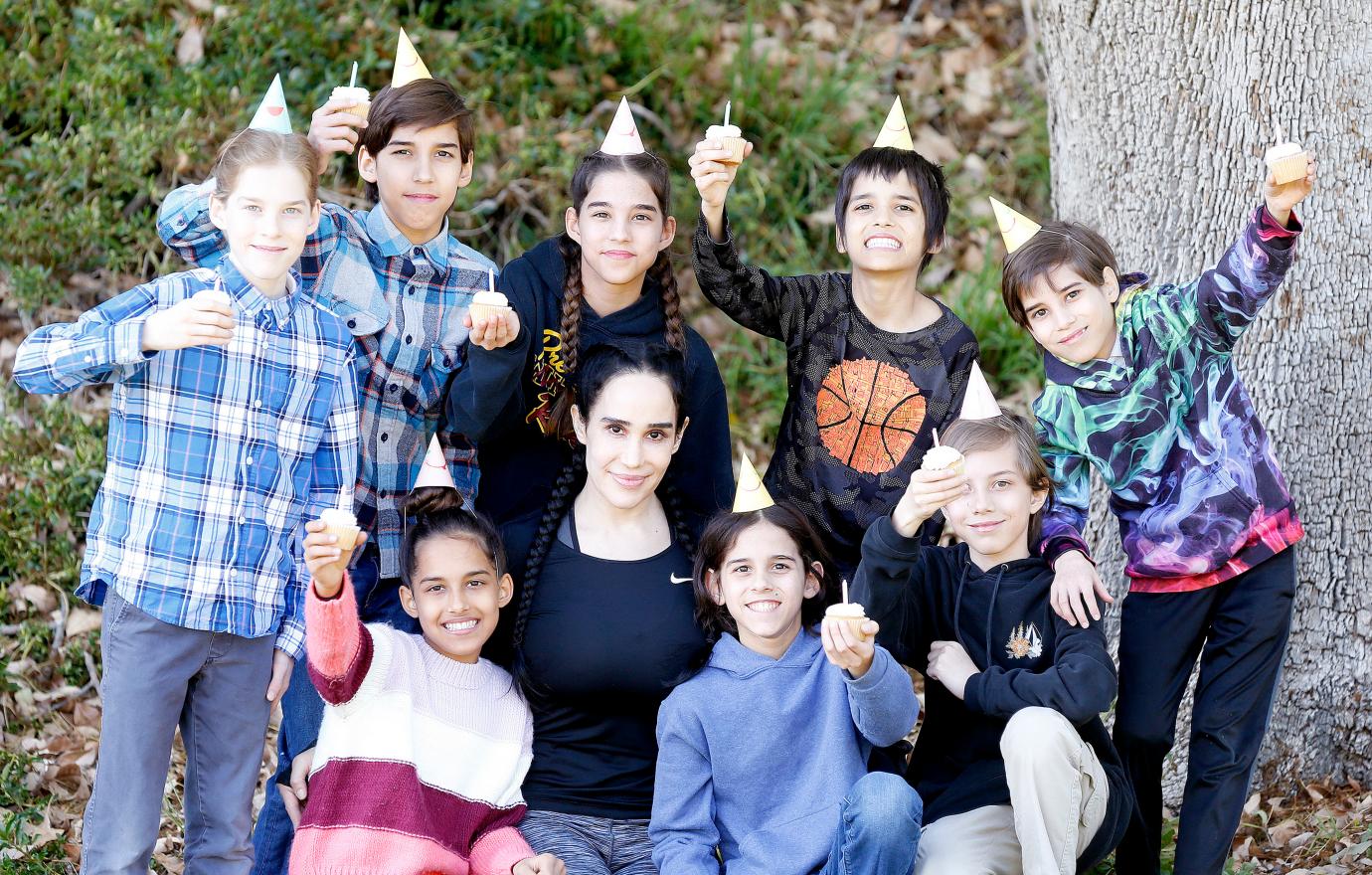 Back home, the family celebrated their birthday with hats and vanilla cupcakes. Suleman marked the milestone with an Instagram post as well, sharing a throwback photo.
"Happy 13th birthday to Nariyah, Isaiah, Maliyah, Jeremiah, Noah, Josiah, Jonah, and Makai! You are all growing into some of the most kind, humble, grateful and loving human beings I have ever known," she gushed. "Each of you possess rare and unique characteristics, and are unlike any other child of your age, particularly in our society today."
"You are selfless, altruistic, nonmaterialistic, and loving, fearing, followers of God. I have never seen children who love and want to serve others, (particularly those less fortunate), so boldly and confidently like each and every one of you do. You are not followers of this shallow world, but of a God that created and loves you unconditionally," the matriarch continued. "I do not know what I could possibly have done to deserve being blessed so bountifully. I love you ❤️."