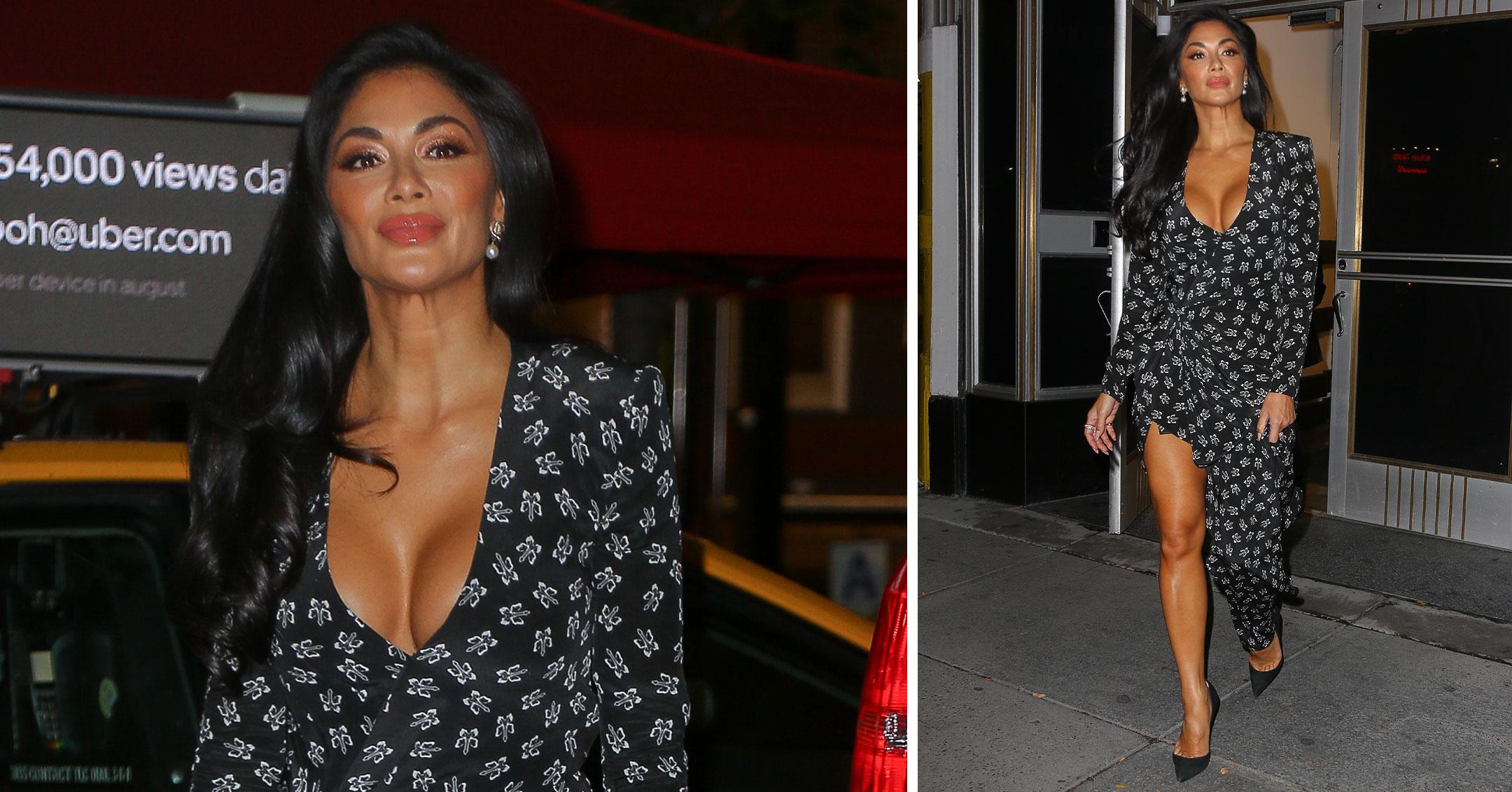 Nicole Scherzinger Wears A Floral Dress While Checking Out New York City's Landmarks: Photos
Don't Cha wish you could be as stylish as Nicole Scherzinger?
On November 12, the singer stepped out in a floral dress as she explored New York City, even making a visit to the Empire State Building.
Keep scrolling to see the outfit she dress she wore while in the Big Apple!
Article continues below advertisement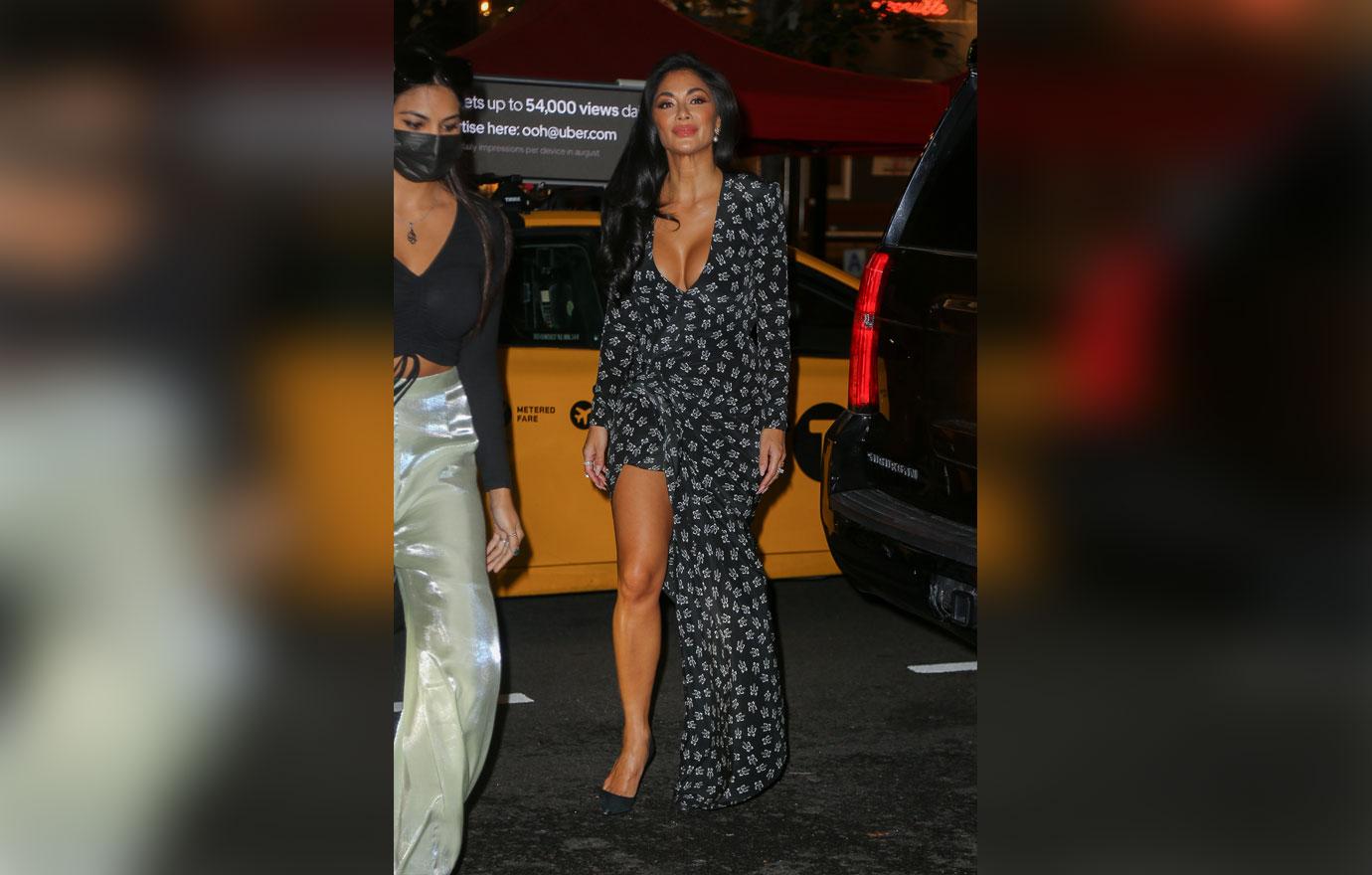 The Masked Singer panelist's long dress featured a deep V-neck and some ruching in the front that led to a thigh-high slit. Her pointed-toe heels matched her frock perfectly.
The star has said that when it comes to her personal style, "Less is more!"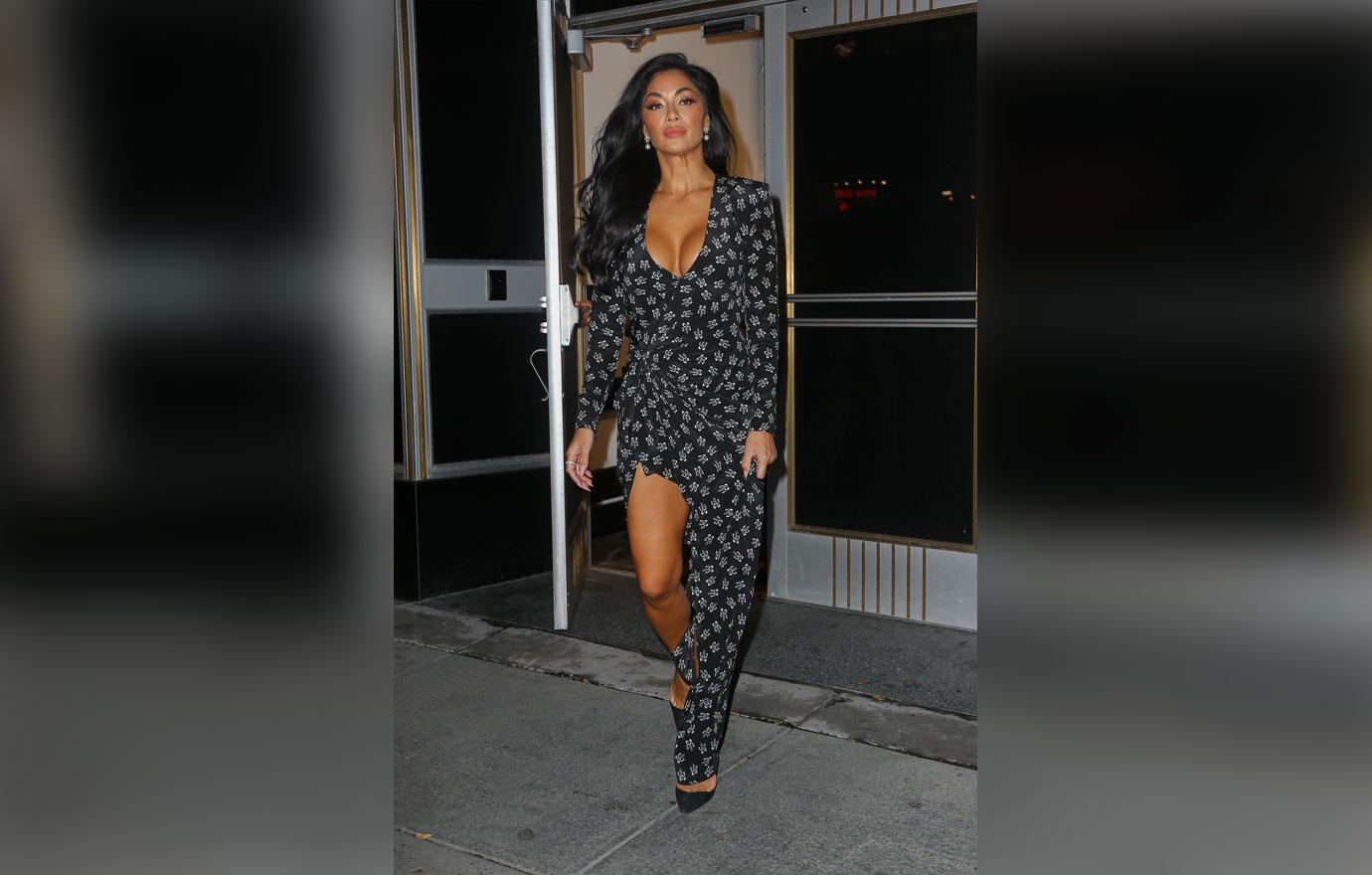 The "Buttons" crooner has been on The Masked Singer alongside Robin Thicke, Jenny McCarthy and Ken Jeong since the show's premiere in 2019.
She's been loving the gig, explaining, "We're such a tight family, we've all been together since season one. We had no idea we continue this far and it just gets better and better."
Article continues below advertisement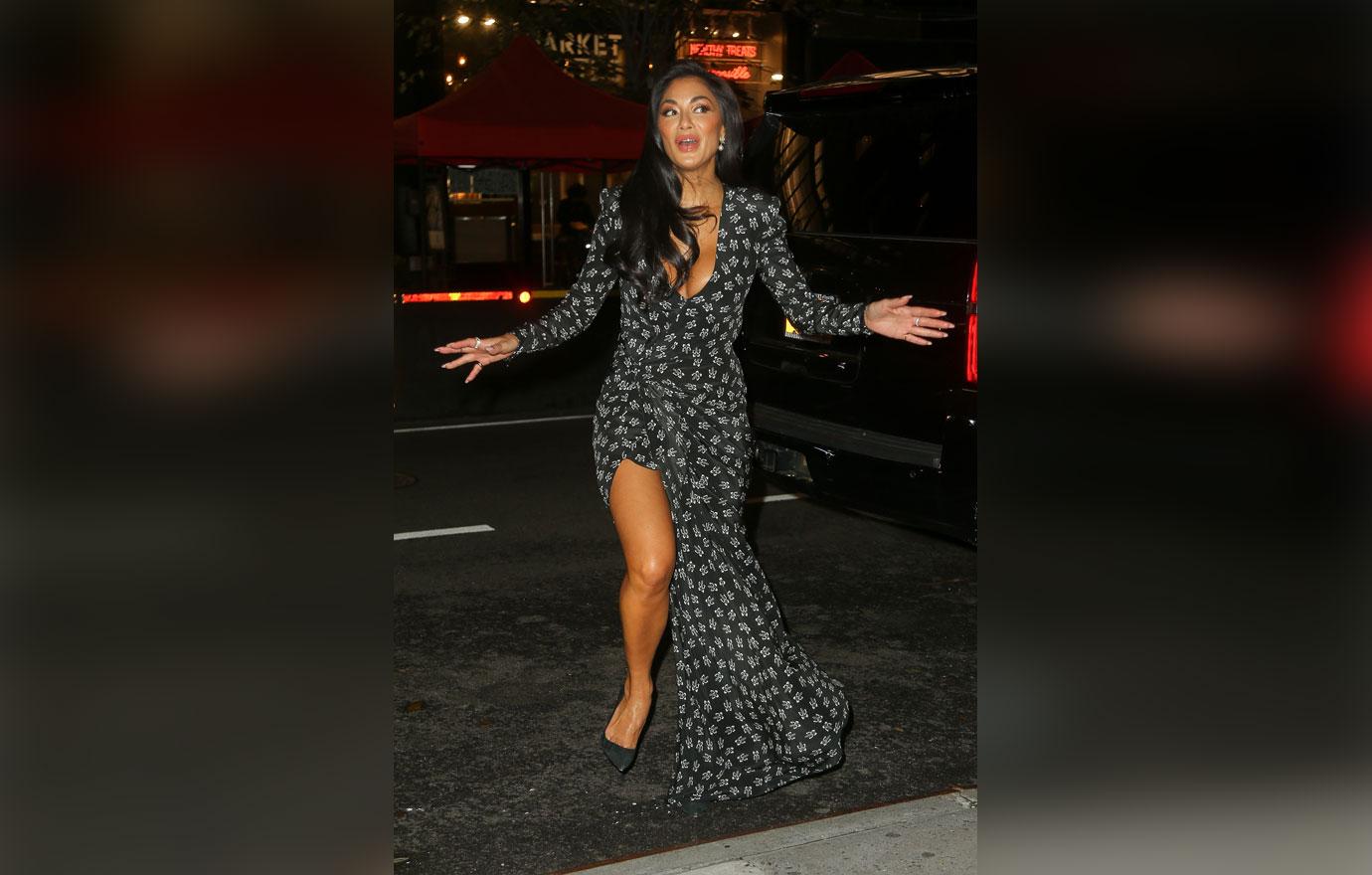 Scherzinger is currently in rehearsal mode for Annie Live!, which will premiere on December 2 on NBC. The brunette beauty plays Grace, the secretary of Daddy Warbucks (Harry Connick Jr.).
Taraji P. Henson is playing orphanage employee Miss Hannigan and newcomer Celina Smith in set to portray the titular character. Other stars include Jane Krakowski and Tituss Burgess.
"I'm over-the-moon excited. This is my wheelhouse!" the Pussycat Dolls alum gushed to Entertainment Weekly of the role. "It's such a beautiful cast so far. I couldn't be in better company."
Article continues below advertisement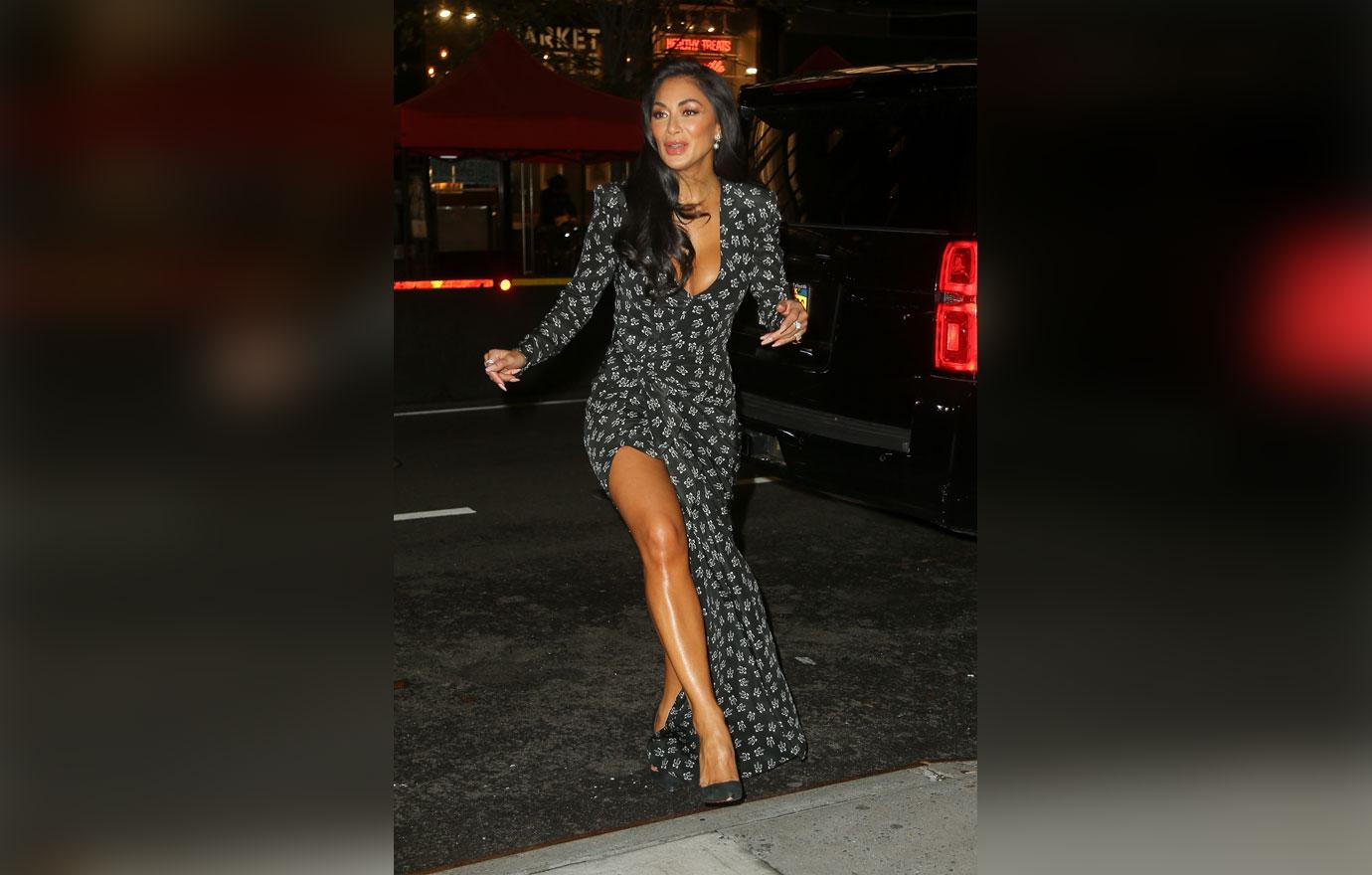 The Hawaii native admitted she "definitely got the heebie-jeebies" when she realized she would be acting live for the first time, "but I'm excited to learn. I'm ready for it."
"With the predicament of children now more than ever needing homes and support and love, I'm really honored to be able to play Grace," she said. "Because even though Daddy Warbucks is the head, I'm the neck, and I'm the one who gives him the idea [to adopt Annie]."
"It's such an empowering role and beautiful, graceful shoes to fill, every pun intended," Scherzinger continued. "I think now through COVID and everything that we've been going through these past two years, I think that the story, the simplicity of what really truly is important in life, really resonates."