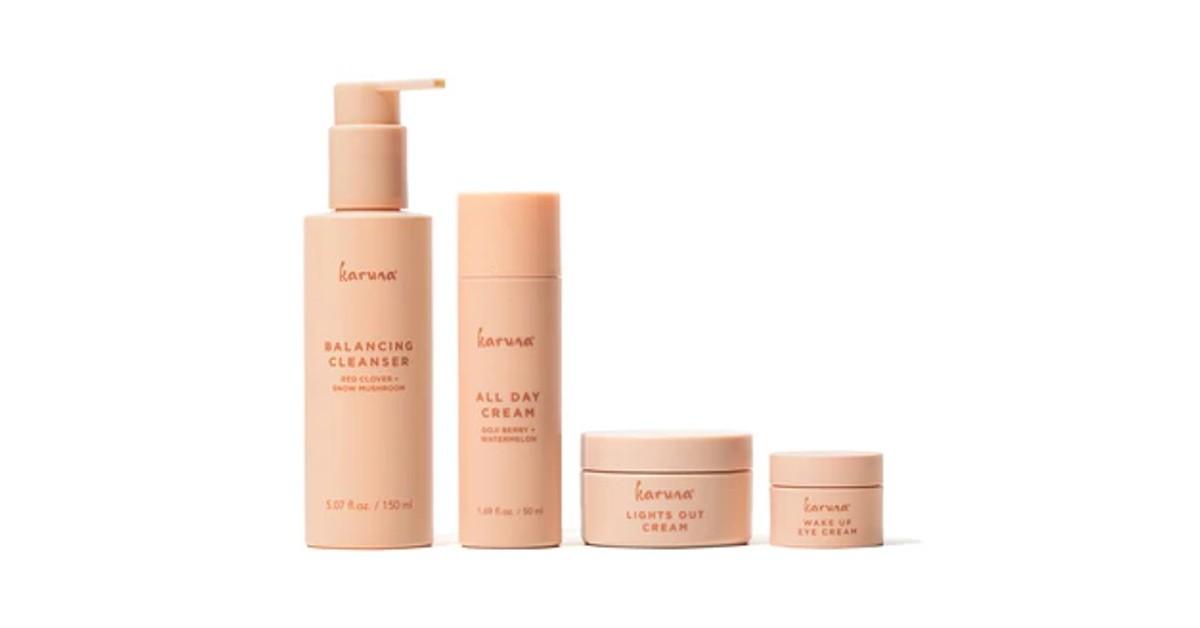 Everything You Need To Know About Karuna's Memorial Day Sale — Shop Now
All products featured on Morning Honey are independently selected by our editors. However, when you buy something through our retail links, Morning Honey may earn an affiliate commission.
Article continues below advertisement
Memorial Day will take place on Monday, May 30. During the long weekend, shoppers will be able to benefit from various deals and sales.
Skincare enthusiasts might be familiar with the revolutionary sheet mask brand Karuna. The female-founded company was created by CEO Linda Wang. Wang's inspiration for the line began in 2007 after a trip to Taiwan. While there, she found sheet masks that were both hydrating and rejuvenating. The entrepreneur later launched Karuna in 2007 and was credited for being the first person to bring Asian sheet masks to the United States. Her goal is simple: she wants to create affordable, accessible and easy-to-use products.
The brand's approach to making quality items is through the marriage of four principles: Ayurveda, adaptogens, clinical science and traditional Chinese medicine.
What is Ayurveda?
According to Johns Hopkins, Ayurveda is a natural system of medicine that originated in India. The research university stated: "Thus, Ayurveda translates to knowledge of life. Based on the idea that disease is due to an imbalance or stress in a person's consciousness, Ayurveda encourages certain lifestyle interventions and natural therapies to regain a balance between the body, mind, spirit, and the environment."
What are adaptogens?
Adaptogens are plants and mushrooms that help the body's stress response. According to Cleveland Clinic, "Adaptogens are active ingredients in certain plants and mushrooms that may impact how your body deals with stress, anxiety and fatigue. Plants and mushrooms provide adaptogenic actions."
Adaptogens are found in both traditional Ayurvedic and Chinese medicine. When used in skincare, these natural stress reducers can help camouflage the physical appearance of fatigue.
During the Memorial Day sale, products will be 25 percent off and will take place from May 24 at 12:00 pm PST to June 1 at 12:00 pm PST.
Keep scrolling to shop Karuna's most popular items directly through Morning Honey!
Article continues below advertisement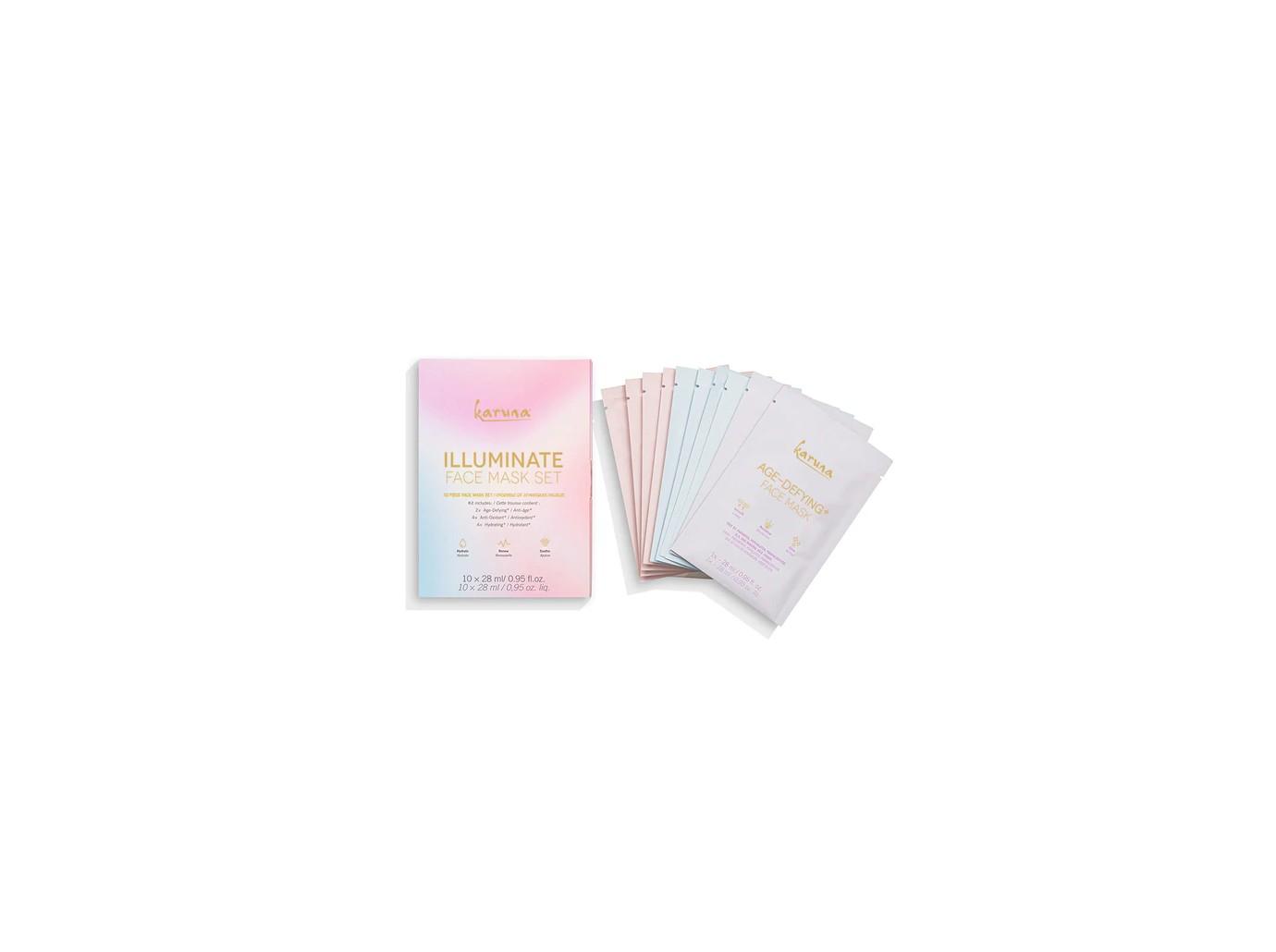 SHOP NOW/SEE IT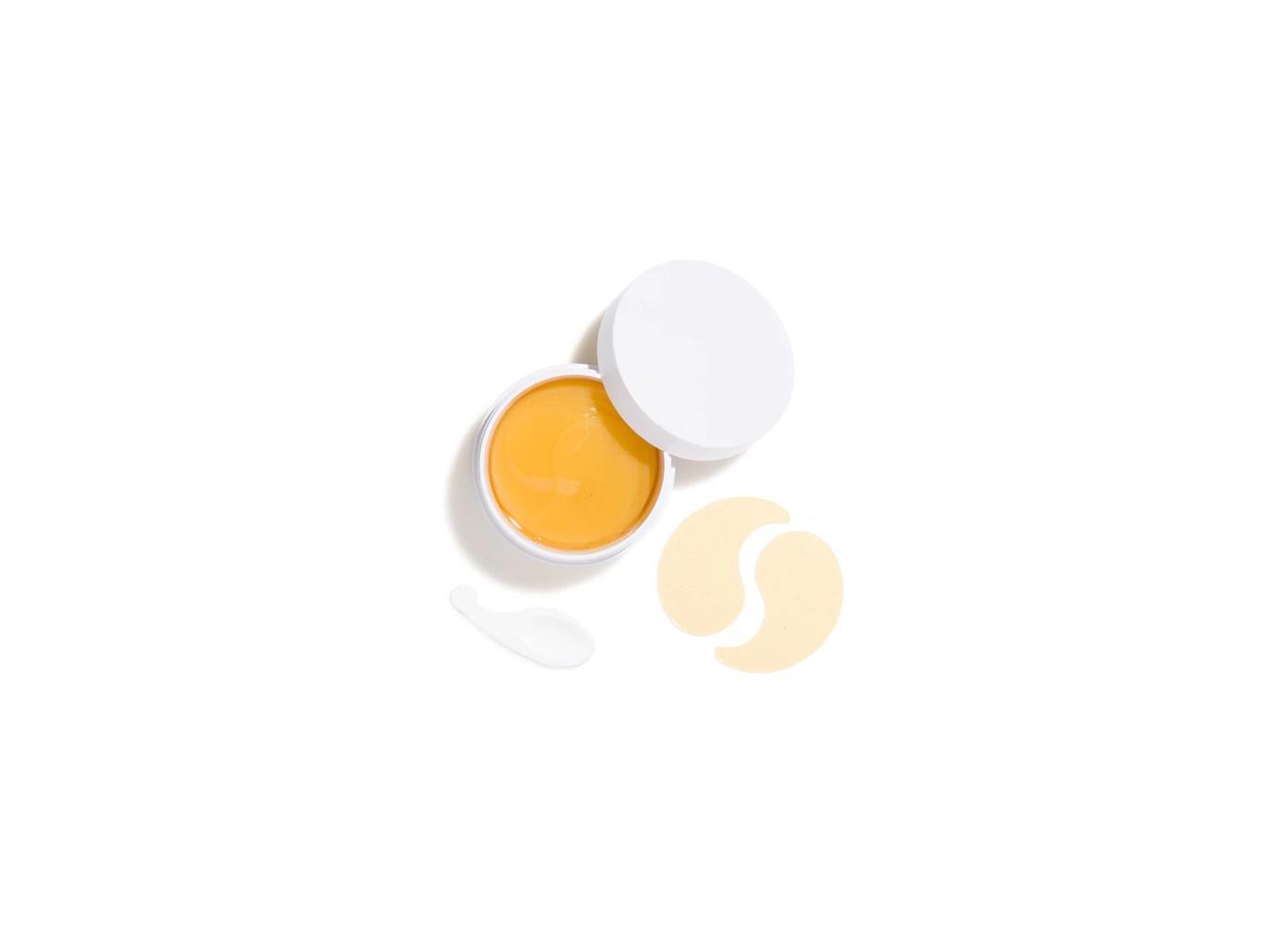 SHOP NOW/SEE IT
Karuna's Kombucha Hydrogel Eye Mask retails for $48 at karunaskin.com.
Article continues below advertisement
SHOP NOW/SEE IT
Karuna's Collagen Hydrogel Face Mask retails for $10 at karunaskin.com.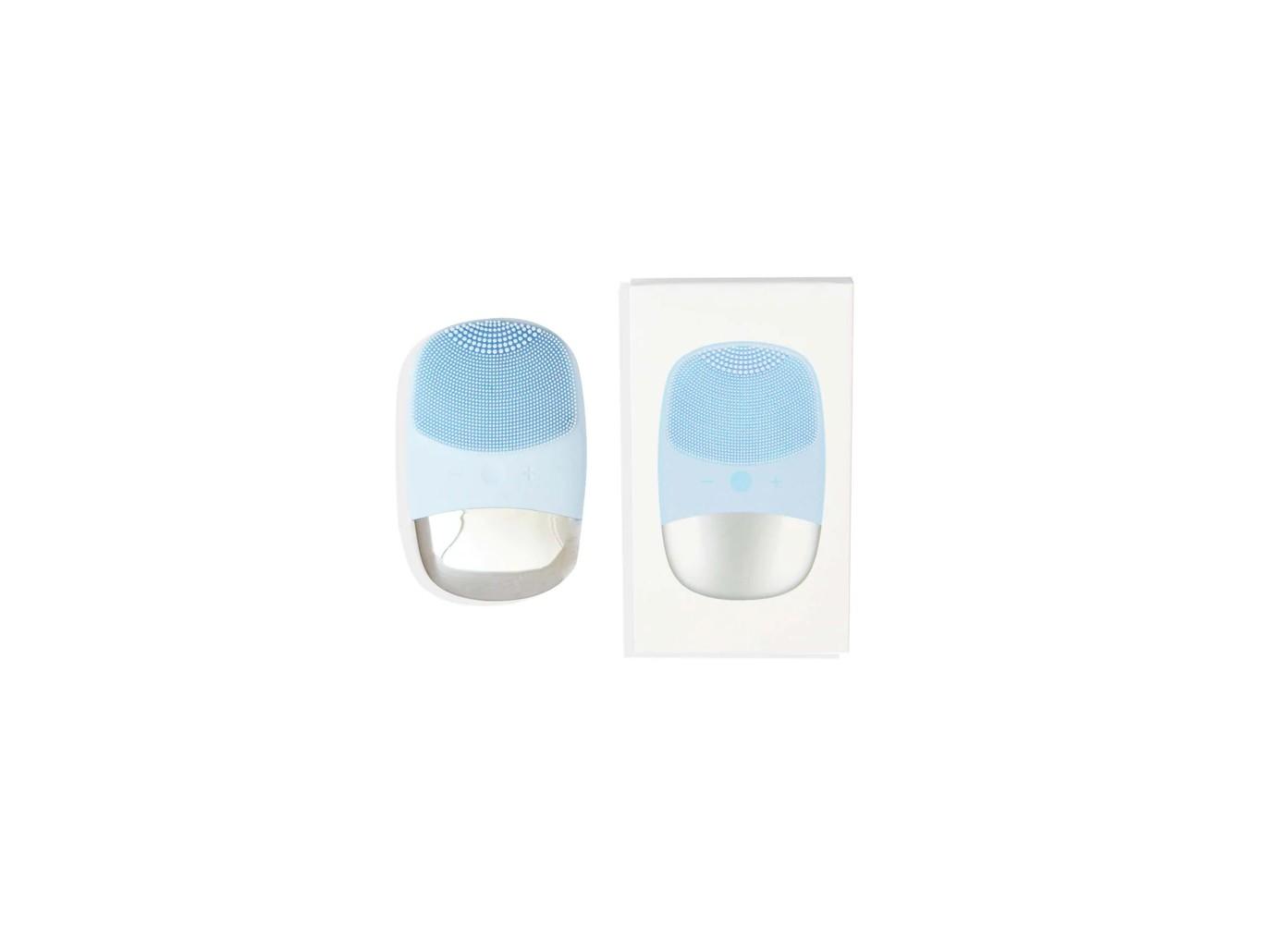 SHOP NOW/SEE IT
Karuna's Social Facial Cleansing Brush retails for $9.99 at karunaskin.com.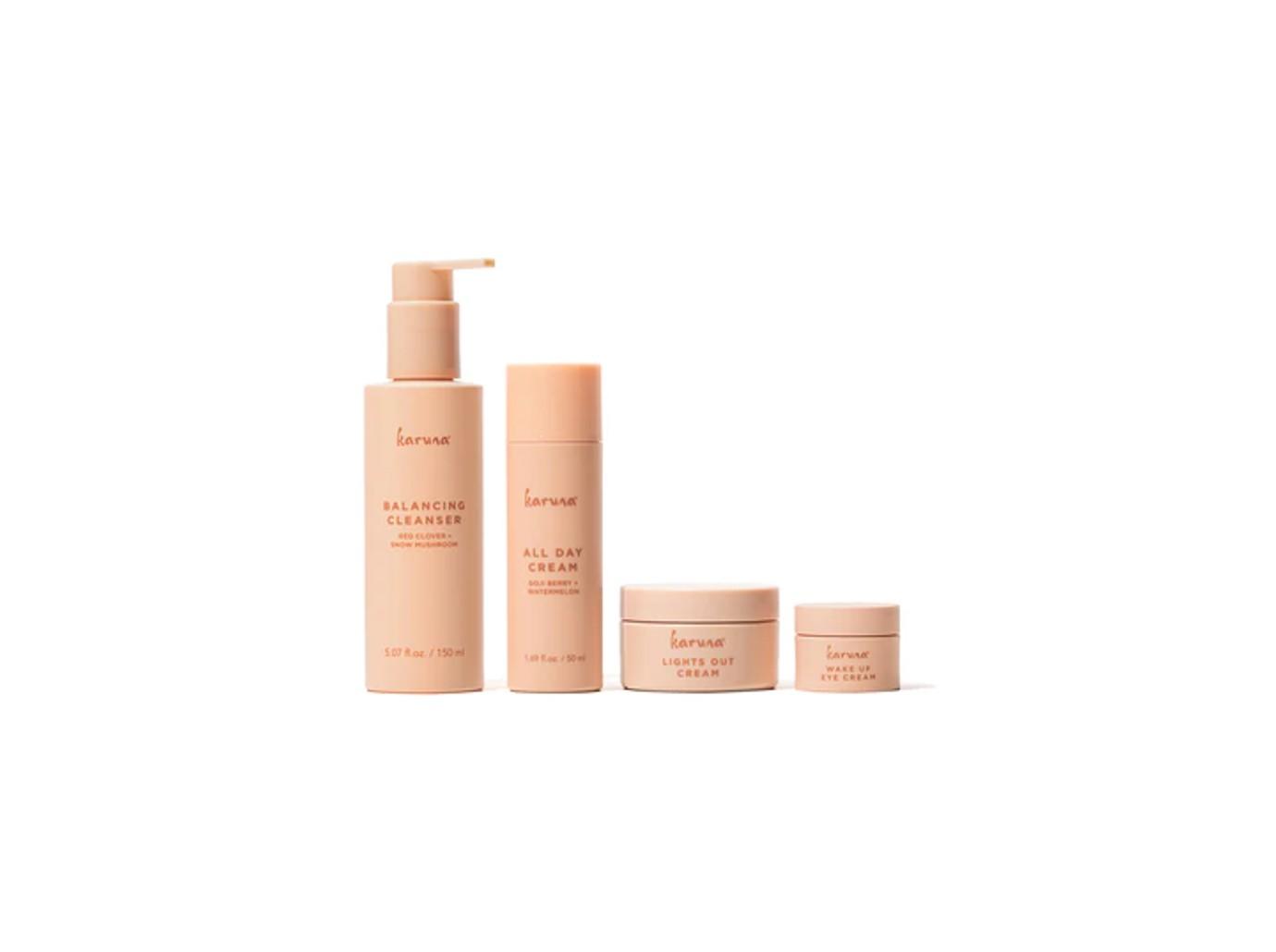 SHOP NOW/SEE IT