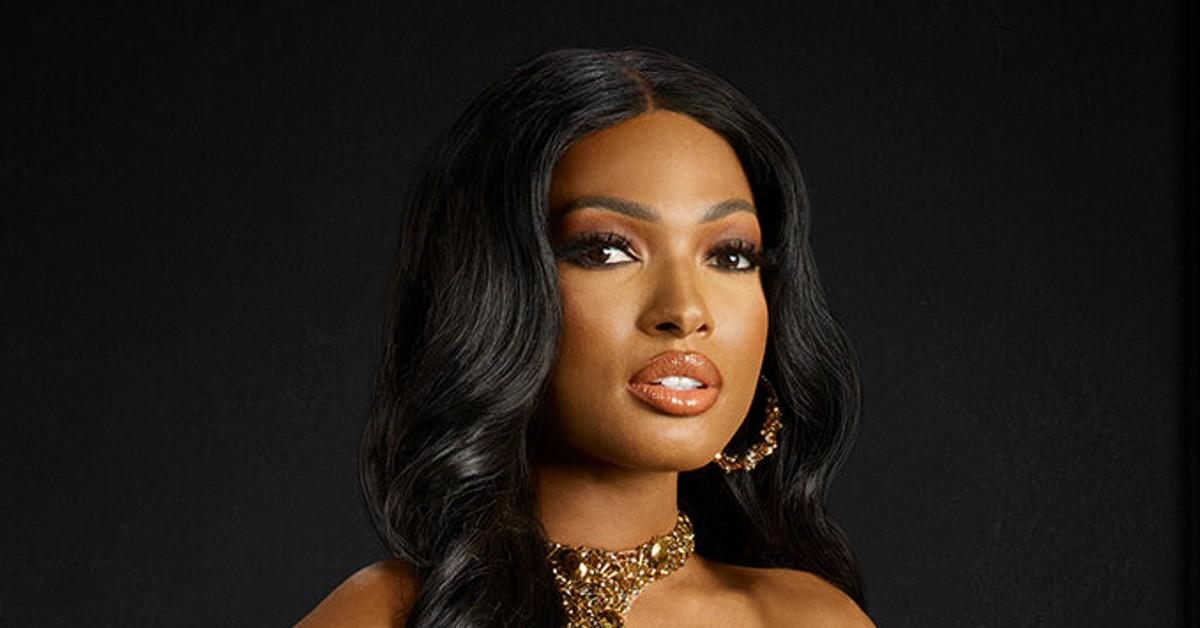 Female Founded: Lesa Milan Shares Her Journey From 'College Hill' To Creating Mina Roe — Shop Maternity Wear
All products featured on Morning Honey are independently selected by our editors. However, when you buy something through our retail links, Morning Honey may earn an affiliate commission.
The Real Housewives franchise has found magic with its new Real Housewives of Dubai series. The reality show follows the lives of five ex-pats and one Emirati native while living in the Middle East. One of the show's stand-out cast members is Jamaican-American entrepreneur Lesa Milan. Morning Honey had the opportunity to speak with the fashion designer about joining the Bravo family, leaving her mark on the fashion industry and balancing both career and family.
For Milan, her journey to Bravo is exciting for fans who remember her from the BET reality series. Now, she is a prominent figure within the fashion world, a wife and a mother-of-three. Fans of the college show now get to see the former Miss Jamaica as an established professional. Her fashion line Mina Roe has become the go-to maternity wear for stars like Beyoncé and Khloé Kardashian.
Milan's journey to entrepreneurship came from her own struggle to find fashionable clothing during her first pregnancy. The reality star tells Morning Honey, "When I started Mina Roe, there was no maternity wear that was trend-setting, that was fashion forward, that was chic, that suited my personality. I was 25 years old and about to be a new mom. I did not want to look like my grandmother's couch in a big floral frock," she exclusively tells Morning Honey.
Her desire to have clothing that matched her personal style reminded her of the advice her husband gave her. "So, my husband always told me if there's a problem and you've got the solution that's the key ingredient to starting any business. And, there was always a hole in the gap for maternity fashion, and it's just been absolutely amazing since," she shares.
While reflecting on her journey from being a college student to now a businesswoman, she learned a valuable lesson about faith. She admits, "College Hill and being Miss Jamaica just taught me to go for it. It might not be the thing that everyone is doing at that time, but if you believe in it just go for it."
Along with just going for it, she's a huge advocate for moving in silence. Her advice for women in a digital age is to avoid counting their chickens before they hatch. The pageant winner was able to keep her professional wins private, even when queen Bey wore her clothing.
Even though Milan didn't share on social media that the icon wore Mina Roe during her pregnancy, she is grateful for being able to work with Beyoncé's team. She excitedly shares, "It was amazing! I give credit to Ty Hunter and Zerina Akers because they were her stylists at the time. We reached out to Ty, and he was like, 'I love the brand and everything that happens behind the scenes with the brand' because we have the Mom to Mom foundation, where a portion of every sale that we make goes to helping expecting moms in need."
With Milan's brand vision aligning with Beyoncé's, it became a fashion match made in heaven. "They loved the whole thing, and Beyoncé chose her pieces herself so that was actually really dope and amazing — and there is a Beyoncé effect!" she exclaims.
Outside of her accomplishment of dominating the maternity wear market and being able to work with celebrities and their stylists, her role on Real Housewives increases Jamaican representation, which is a beautiful surprise for many Bravo fans. Milan proudly states, "You know what's so crazy is the fact that we have three Black women on Real Housewives. The people were taken aback in general because when I say that we are the minority [in Dubai] ... we don't really exist. So, for Bravo and Truly Original to take that risk and see gold in us is truly an amazing thing."
There are a variety of lessons we can learn from Milan, both professionally and personally. Fans can continue to follow the "queen of evolution's" journey through the International series which airs Wednesday nights on Bravo, and it is available every Thursday on Peacock.
Keep scrolling to shop for fashionable maternity wear!
Article continues below advertisement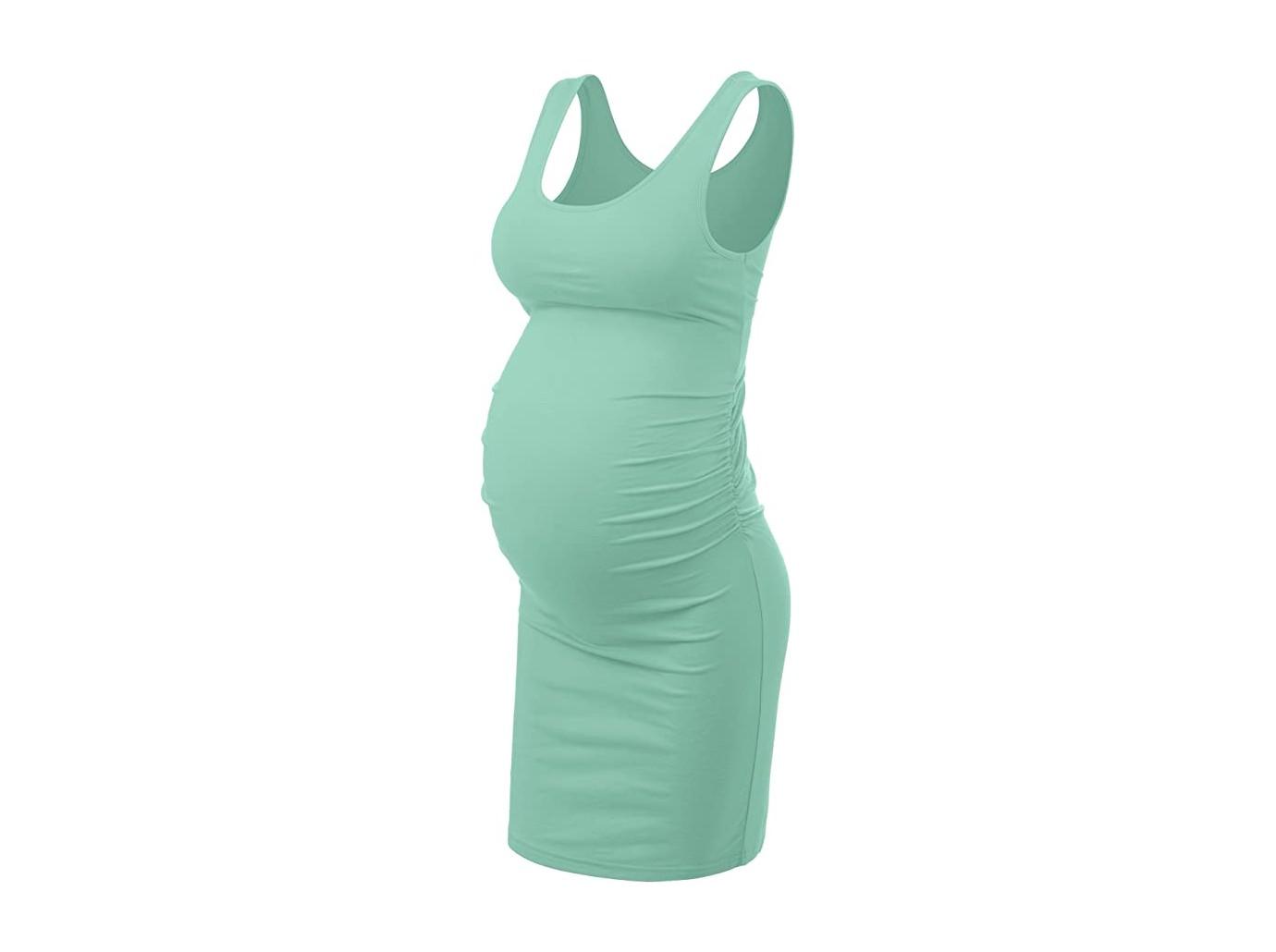 SHOP NOW
KIM S' summer dress retails for $17.99 at amazon.com.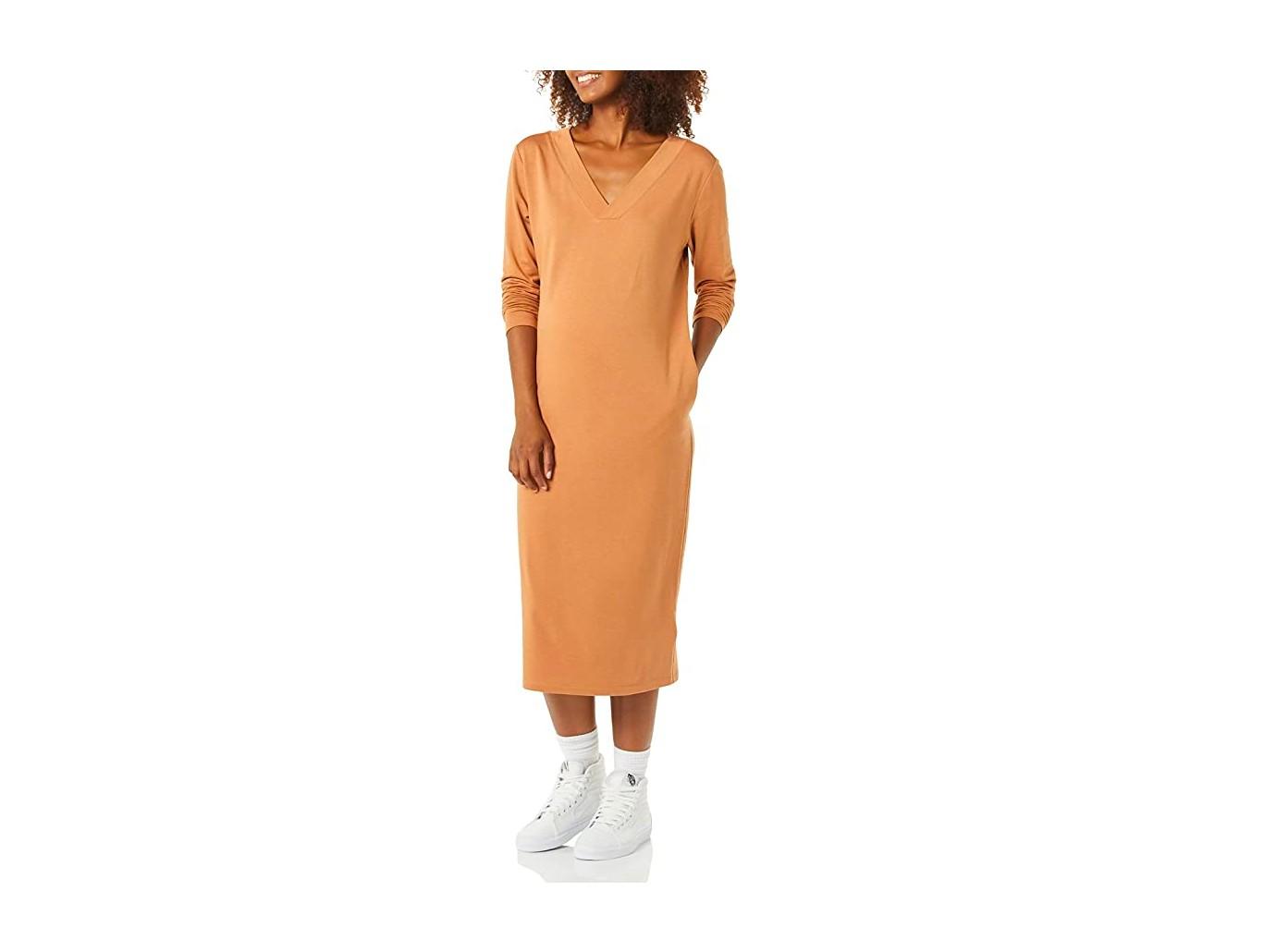 SHOP NOW
Amazon Essentials' Sweatshirt Dress retails for $6.61 at amazon.com.
SHOP NOW
Maacie's Maternity Dress retails for $34.99 at amazon.com.