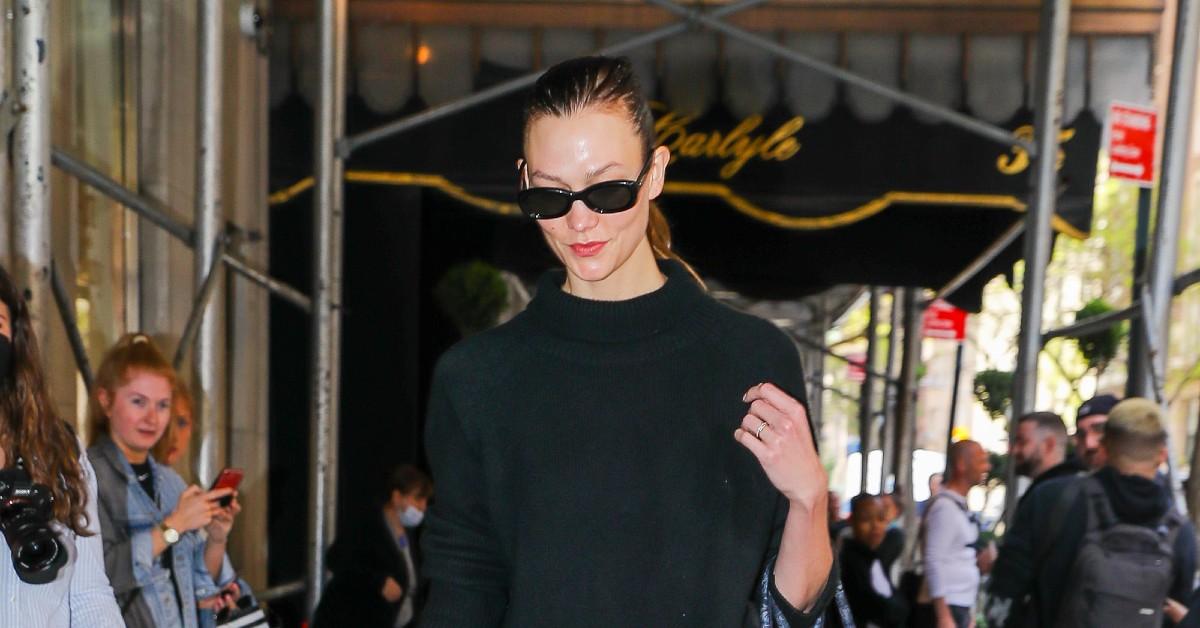 Karlie Kloss Swore By This Item While Pregnant — Shop Now
All products featured on Morning Honey are independently selected by our editors. However, when you buy something through our retail links, Morning Honey may earn an affiliate commission.
Karlie Kloss juggles a variety of roles: she is a supermodel, investor, Project Runway judge and mom.
During her pregnancy, the former Victoria's Secret Angel swore by compression socks. While carrying her son, Levi, the unexpected item became her secret weapon. But how exactly can a pair of socks alleviate some of the discomfort experienced during pregnancy?
What are compression socks?
The specialized hosiery applies gentle pressure to the feet, ankles and legs, and it helps to improve blood flow from the feet to the heart.
There are a variety of models such as: graduated, anti-embolism and nonmedical. Both graduated and anti-embolism typically require a prescription and a fitting, while non-medical compression bootees can be purchased over the counter and through various retailers.
Why should pregnant women use compression socks?
During pregnancy, the body is ever-changing, and the additional weight caused by carrying another life can lead to back, foot and ankle pain. Additionally, the body retains significantly more fluids, which causes excess swelling. Incorporating compression socks into your wardrobe or loungewear can reduce some of the soreness felt during those three trimesters.
Along with reducing pressure, these socks have even more benefits for when you're expecting. As the uterus expands, tension is placed on the veins, and certain hormones can increase your risk of blood clots which could lead to deep vein thrombosis. These "magical" socks have been known to prevent blood clots due to increased circulation.
A thrombus isn't the only thing to worry about during this time, as there is also a risk of varicose veins. According to WedMD, "This condition occurs when small valves inside the veins, which prevent blood from flowing backwards, don't work properly. Instead of flowing smoothly to your heart, the blood collects inside the vein and causes it to become enlarged and swollen."
With understanding all the challenges experienced while carrying a child, it makes sense why Kloss swore by compression socks.
Keep scrolling to shop compression socks!
Article continues below advertisement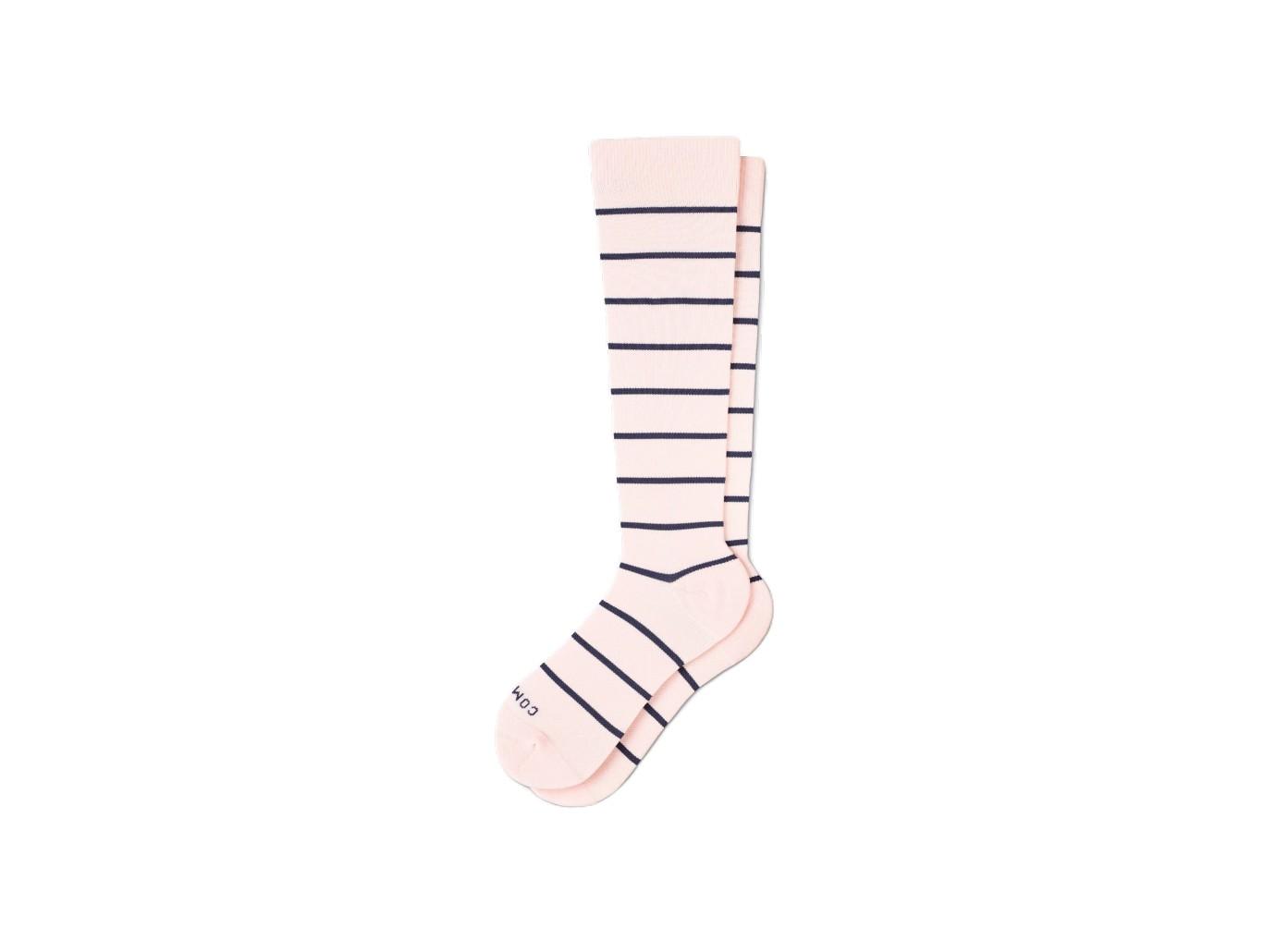 SHOP NOW
SHOP NOW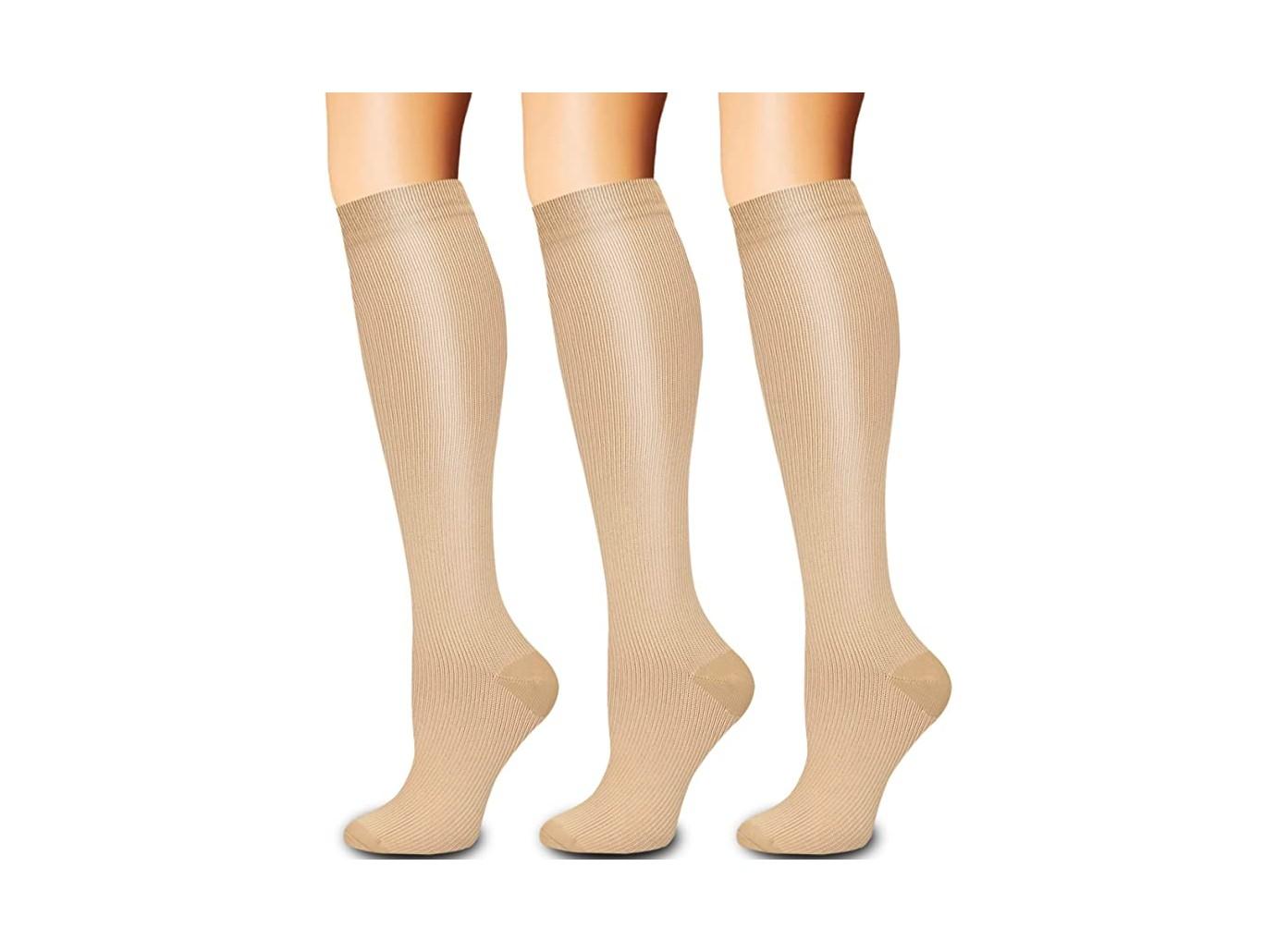 SHOP NOW
Sooverki's Compression Socks retail for $8.99 at amazon.com.