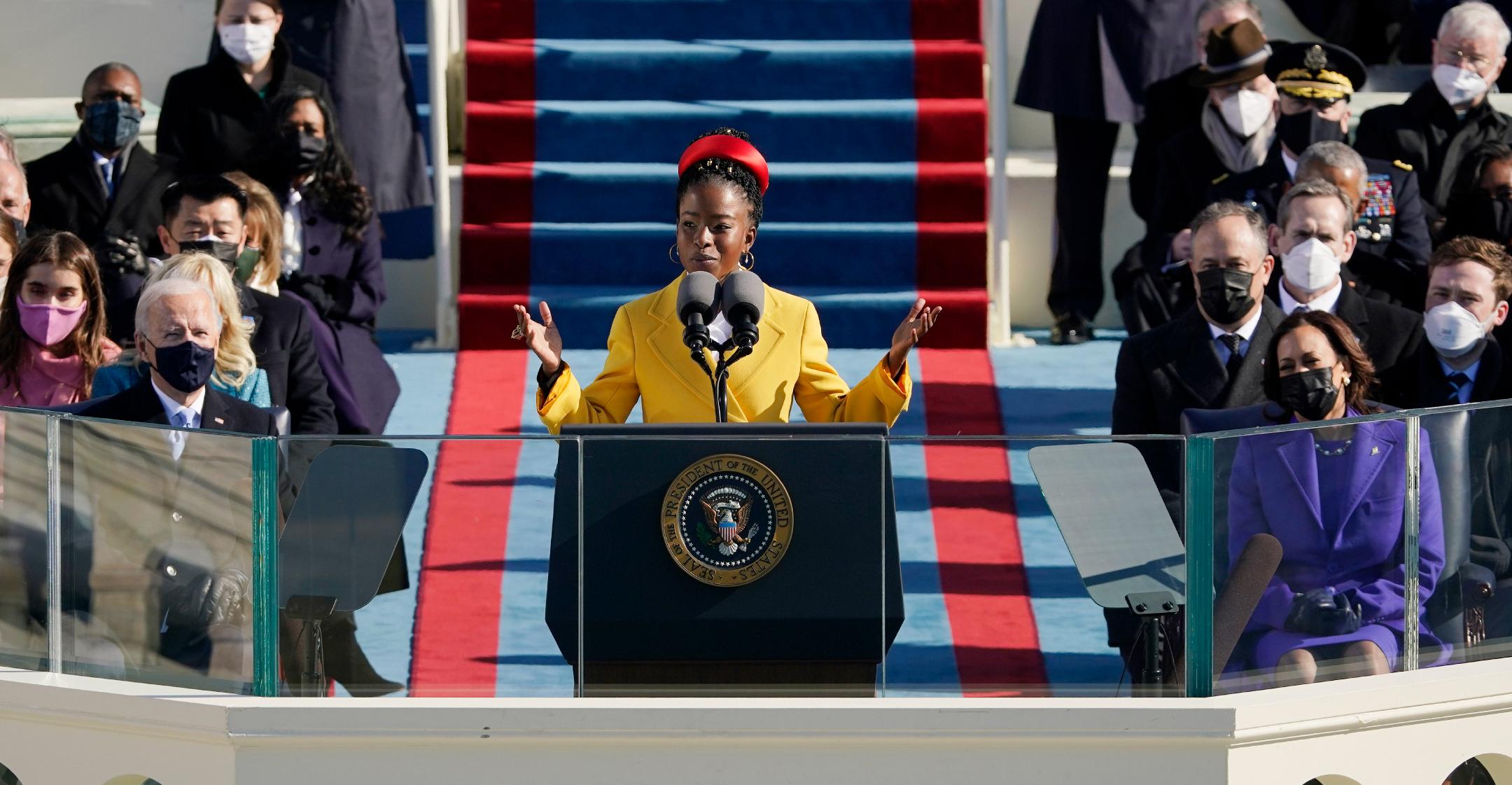 Poet Amanda Gorman's Upcoming Books Will Receive 1 Million Prints Each Due To Overwhelming Demand
Rising to the top! Amanda Gorman's popularity is continuing to grow after she stole the show at President Biden's inauguration. In fact, the young poet's upcoming books topped Amazon and Barnes & Noble's bestseller lists the very next day, which pushed the publishing company to announce that they will be printing one million copies of each title!
Article continues below advertisement
Gorman, the youngest poet to ever read at an inauguration, gained legions of fans when she debuted her poem The Hill We Climb at the January 20 event, which encouraged Americans to unite and "leave behind a country better than the one we were left." The special moment was viewed by over 30 million people.
Her work, as well as her children's lyrical book, Change Sings: A Children's Anthem, are scheduled to be released on September 21, but an edited version of the former poem — which is accompanied by a foreword from Oprah Winfrey — will be released on March 16.
The special edition was actually scheduled for an April 27 release, but the publishing house revealed they were speeding up the process.
After learning of her book's pre-order numbers, the 22-year-old star took to Twitter to express her gratitude and excitement.
Article continues below advertisement
Next up on Gorman's agenda is the February 7 Super Bowl pre-show, where she will once again be reciting her poem. Her reading is dedicated to the big game's honorary captains, who worked to make a difference during the pandemic: volunteer and Marine vet James Martin, educator Trimaine Davis and Florida nurse Suzie Dorner.
"Humbled to be the first poet to perform at the Super Bowl! I'm so excited to place poetry at the forefront of the most watched U.S. television broadcast, & to honor 3 heroes of the coronavirus pandemic," she tweeted. "Can't wait for the world to hear their stories!"
"I also wanted to be the first to say that while it might seem like this opportunity must've came from my inauguration fame, I've actually been talking with the Super Bowl for weeks now, far prior to my invite to the inauguration," she revealed. "Had to keep my blessing secret till now." The sky's the limit!