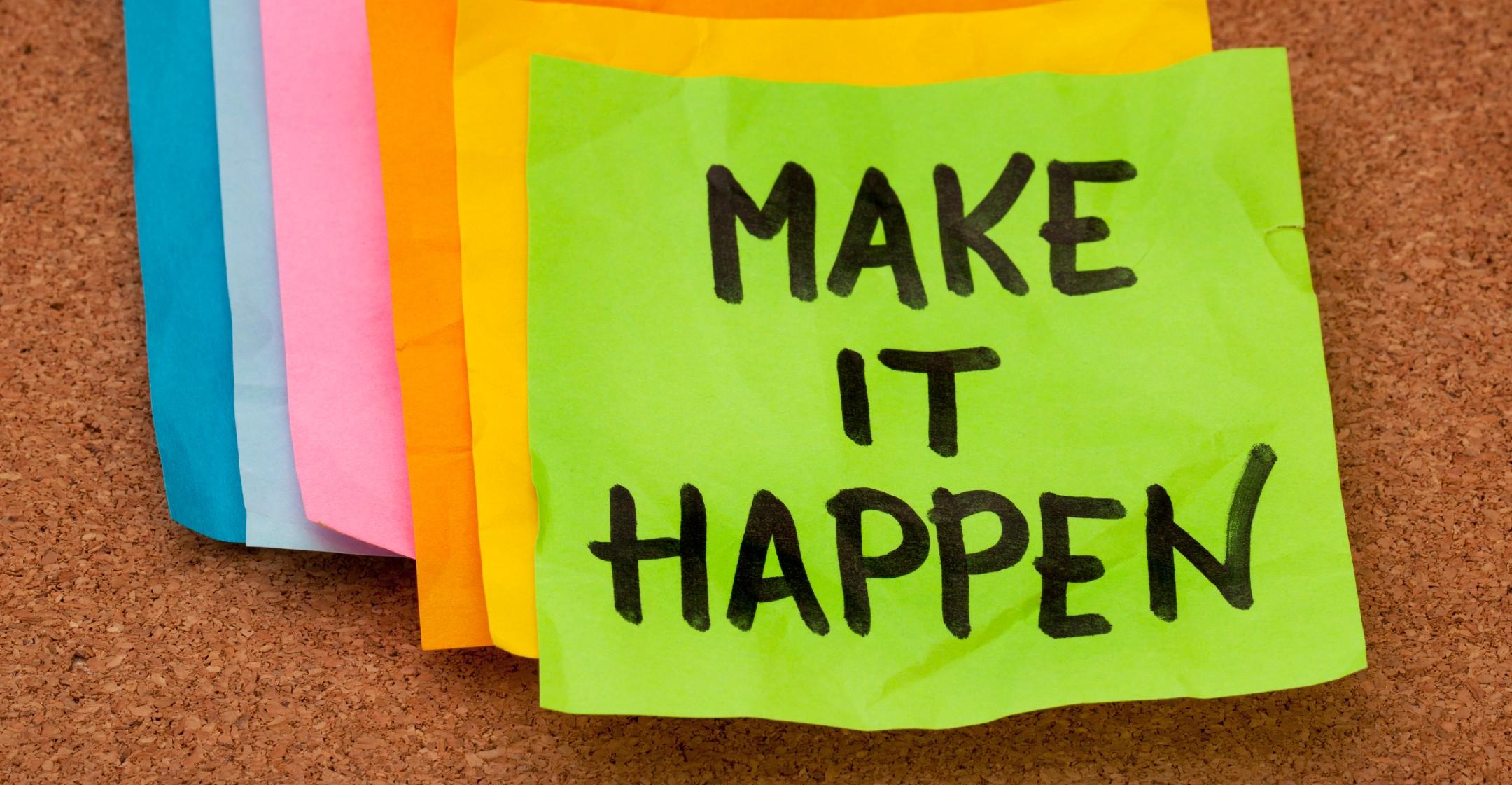 Goal Getter! A Guide To Keeping Your New Year's Resolutions
New Year's Eve celebrations may have looked a little bit different this year, but when clock struck midnight on December 31, there were still a multitude of people who were already thinking about what they hope to accomplish this year, whether it's losing weight, saving more money, switching jobs or just finding a new hobby.
Unfortunately, the best laid plans can easily be derailed — especially amid a global pandemic. According to the time management firm FranklinCovey, a poll of 15,000 participants not only revealed that four out of five people failed to achieve their resolutions over the next year, but also that a third stopped working toward them in January!
Article continues below advertisement
The secret to achieving your desired objectives isn't willpower, but setting reasonable, realistic step-by-step goals. In other words, don't bite off more than you can chew. "Many clients make broad resolutions, but I advise them to focus their goals so that they are not overwhelmed," New York University professor and nutritionist Lisa R. Young shared, explaining that "small and tangible one-day-at-a-time goals work best."
For example, instead of resolving to get into better shape, set more concrete, measurable aims, like losing five pounds or exercising for an hour twice a week. The American Psychological Association has found that focusing on just one goal instead of several all at once greatly increases the odds of success.
Also, don't make the exact same resolutions that you didn't manage to keep last year. "If people think they can do it, they probably can, but if they've already tried and failed, their self-belief will be low," noted psychology professor Richard Wiseman.
Article continues below advertisement
Next, come up with a specific time frame and strategy for achieving your resolution, and track your progress in a journal. A detailed written plan will ensure you're meeting smaller steps, such as losing a pound a week, as you work toward the bigger prize.
It also helps to use visual encouragement to keep going when your determination starts to weaken. Want to pay off a high-interest credit card? Attach a copy of your monthly statement with fees and interest — ouch! — to your journal. Saving for a tropical getaway? Photos of your desired dream destination will keep you from overspending.
Just remember to reward yourself when hitting a milestone — and that doesn't have to be the finish line. Saving half a certain sum of money doesn't mean you should go on a shopping spree, but there's no reason not to treat yourself to dinner or buy something that makes you happy but keeps you on budget.
Finally, accomplishing resolutions doesn't have to be a solitary endeavor. Set up a support network of friends to fall back on when the going gets tough. Tell them your goals and exactly what they can do to help when you're feeling discouraged. And if you do fall off the wagon, don't beat yourself up.
According to researchers, some new habits are formed after 21 days, but it takes six months for them to become a more permanent part of who you are. Just try to figure out why you went off track and begin again. After all, resolutions are a marathon, not a sprint!