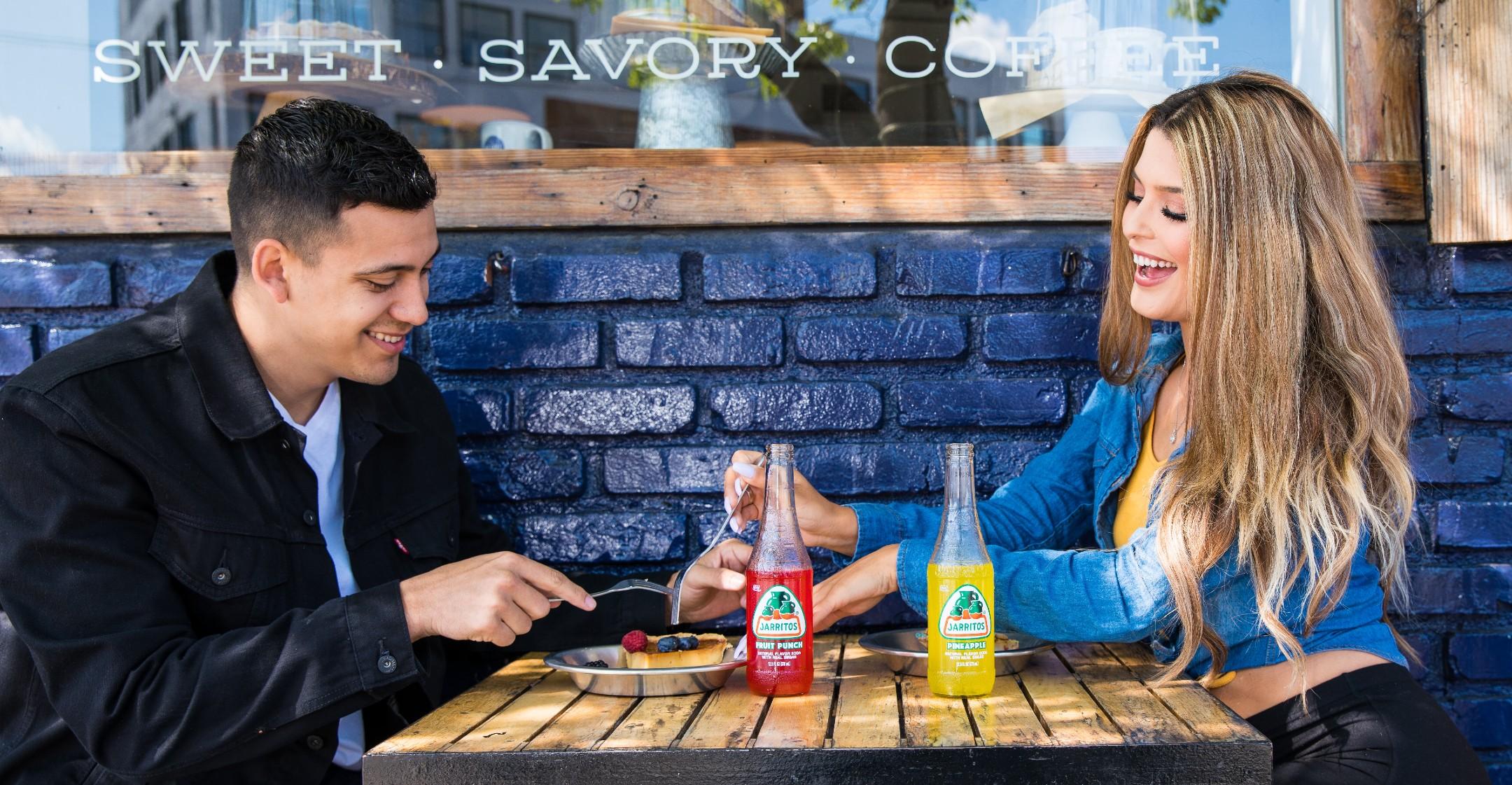 How To Find A Love Connection: The 10 Step Guide To Better Romance
Don't Wait To Date
Whether we're hoping to lose a little weight or waiting for work to ease up, many people make the mistake of finding excuses not to date. "I dated when it wasn't the right time (and you should too) because I realized there was no such thing as the right time — or the time when I'd feel like it," dating coach Wendy Newman explained, noting that she finally came to understand that some aspects of her life would never change.
Instead, she altered her attitude: "I knew it was possible that the very next first date could change everything, and one day it did."
Article continues below advertisement
We all want to find a lasting and meaningful relationship with someone who makes us happy, someone we can trust and enjoy life with — but that's easier said than done. Though there are endless ways to meet eligible suitors — from dating apps to singles mixers — it's maintaining a connection with that special someone that's the real challenge.
Here, we've rounded up 10 tips from dating coaches, bloggers and therapists alike that will upgrade your love life.
Flex Social Skills Offline
Sick of searching for love online? Camille Virginia, an offline dating coach, has suggested making it a mission to get used to talking to strangers, even if it's just asking your pharmacist how his day is going or complimenting someone's outfit while out and about.
"Social skills are like a muscle — the more you use them, the more they develop," she insisted. "Then when you're in the grocery store and that cute guy comes up to you with a big smile, you've warmed up your skills enough to confidently engage with him. Opportunities to get a date and find a lasting commitment are all around you, every time you step out in public. Time to start taking advantage!"
Article continues below advertisement
Live In The Present
Dating expert Caroline Brealey has recommended not trying to determine everything about a prospective partner's long-term potential and just getting to know each other first. "My top tip for finding love is to stop worrying about what might happen in the future," Brealey said. "As a matchmaker, I hear so many reasons why someone thinks they shouldn't meet someone for a date. They worry about things that haven't happened and that might never happen!"
While she concedes that taking the future into account becomes more and more important as the relationship progresses, she noted, "Right now, focus on the here and now and let go of the what-ifs."
Make A Wish List
When searching for the right new relationship, be honest about what you're looking for. "The No. 1 tip I have for finding love is to know what you want!" Anna Goldfarb, a dating blogger and author of Clearly, I Didn't Think This Through, has said. For example, "if you want a long-term commitment, don't look to a one-night stand to provide it. Conversely, don't get romantically involved with a guy who's looking to settle down if you're not ready to commit. Both cases guarantee drama and hurt feelings."
Article continues below advertisement
Don't Play Games
Licensed clinical psychologist Joe Cilona recommends avoiding game-playing — tactics that mask true emotions and intentions — to give relationships the best chance to survive and thrive. "For example, if you really like someone, don't pretend otherwise so as not to appear too eager or interested. Having the courage to be honest and straightforward about your thoughts and feelings is the best way to build a foundation and increase the probability that a healthy relationship might grow," Cilona explained. Starting out honest will get to the true potential of a relationship much quicker and more effectively.
Trust Your Instincts
"Listen to your gut," advised the matchmaking star of Bravo's Love Broker, Lori Zaslow. If you find yourself questioning a potential mate's intentions or feeling bad about yourself after spending time with him or her, pay close attention to whether or not their words match their deeds. "Somebody's words and actions should be one and the same," said Zaslow. "Inconsistencies are red flags!"
Article continues below advertisement
Make A Great Impression
Dale Carnegie, the self-help pioneer and author of the timeless guide How to Win Friends & Influence People, had plenty of tips to help new relationships — romantic and otherwise — flourish.
"You make more friends in two months by becoming genuinely interested in other people than you can in two years by trying to get other people interested in you," said Carnegie, who recommended listening more than talking during conversations with new acquaintances. "Exclusive attention to the person who is speaking to you is very important. Nothing else is so flattering as that."
State Your Needs and Desires
Clear communication is key in all interpersonal relationships whether they're in the first stages or further along. "If you want or need something, ask for it rather than expecting it," noted Rachel DeAlto, a relationship coach and expert on the Lifetime show Married at First Sight, explaining that unmet expectations "are the root of all frustration and anger."
Article continues below advertisement
Find The Best Way To Break Up
Not all love lasts forever, but there are better ways than others to end a relationship with a significant other. According to licensed mental-health counselor Samantha Burns, once you know a relationship is over and are ready to move on, think carefully about the logistics, such as where you'll live or how you would ideally like to divide shared belongings. Then pick a safe place to break the bad news in a straightforward way.
"Be prepared that your partner may be very hurt and in shock and need time and space to process the news and how they'd like to manage communication," Burns said. "The best breakup conversations convey clear reasons why the relationship isn't working, since the hurt partner may waste a lot of time afterward searching for evidence about what went wrong."
Once you've said your piece, stay strong, even in the face of uncertainty. "If you regret the decision, it may be worth it to have a conversation with your ex, but I'd wait at least three months post-breakup to make sure these feelings don't pass."
Surviving Breakips
It's not easy to get dumped, but while it's tempting to try to ignore the hurt a split has caused, a healthier approach to the recovery process is to acknowledge and work through raw emotions. "Breakups can be heart-wrenching and take us to the very core of our deepest wounds," licensed psychotherapist and dating coach Pella Weisman noted. "If you can manage to allow yourself to be with the pain and use the pain to help you heal... then the end of a relationship can be an enormous opportunity for growth."