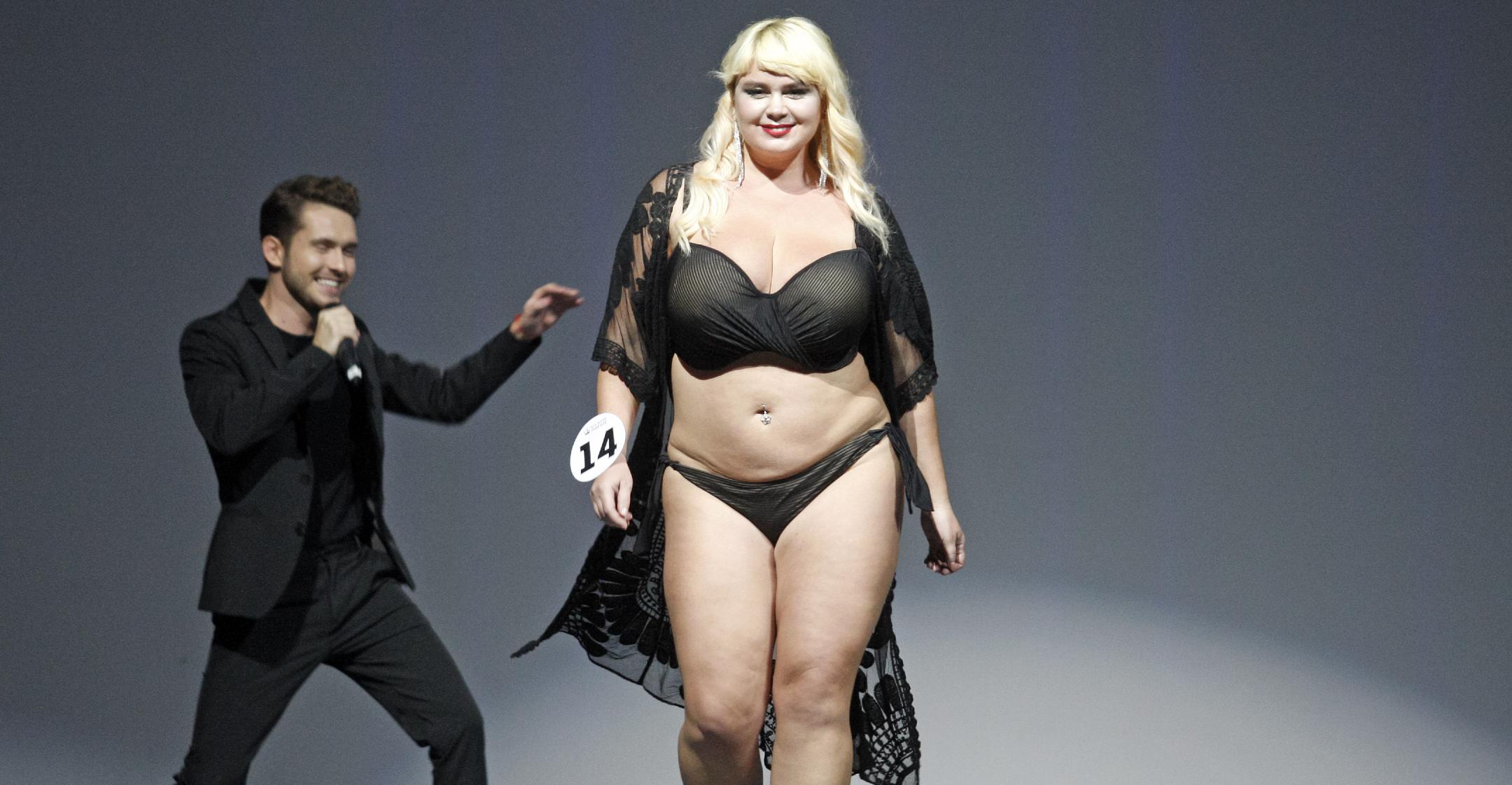 'Inclusivity Is At The Forefront': How Refinery29 & Plus-Sized Brand ELOQUII Are Changing The Game For Women
Many women begin comparing their bodies to other women's bodies when they are in their teens. They look at the magazines lining supermarket shelves and see skinny women modeling the newest fashions; they watch television shows and movies featuring lithe and slender stars.
If you are a medium-bodied or plus-size woman, seeing all those smaller bodies can take a toll on your mental health. According to Susan Krauss Whitbourne Ph.D, Professor Emerita of Psychological and Brain Sciences at the University of Massachusetts Amherst, "Low self-esteem combined with a negative body image place women at risk of depression, eating disorders, and anxiety."
Article continues below advertisement
To make matters worse, many stores do not carry as wide a variety of plus-size fashions as smaller sizes. Writer Spurty Komarraju lives in a plus-size body. In an article for The Quint, she writes about shopping for clothes, "My predicament begins with finding a shop that has anything above XL-sized clothes. Posh labels in malls to poorly-lit shops in narrow lanes, none seem to know I exist."
Article continues below advertisement
Komarraju goes on to tell tales about the overt and covert judgments she receives when she goes clothes shopping. Yet, as she reminds stores everywhere, "Not stocking my size is a foolish idea considering we are soon overtaking America in obesity prevalence, yours truly included."
Though the world of fashion has often pretended that plus-size women don't exist, some companies have been waking up and taking notice.
In 2019, Refinery29, in partnership with plus-size brand ELOQUII, designed a collection called The Weekender. Instead of designing clothing they thought would be best for plus-sized women, the company took to its insider community, MadChatter, to gain input and inspiration from women who lived in bigger bodies. According to an entry for the Shorty Awards, "A major part of the conversations with the brand ambassadors was about not feeling like brands cared about them, their experiences, and why it's important for them to have clothes."
Article continues below advertisement
Once the company had conducted research from its community of readers, about 20 MadChatter women were invited to help develop and model The Weekender collection. The collection was a success, winning "Audience Honor" at the 2020 Shorty Awards.
Darte Lamptey is a MadChatter member who helped develop the collection. As she says, "We're in a time where inclusivity is at the forefront, and this collection really helps to embrace that."