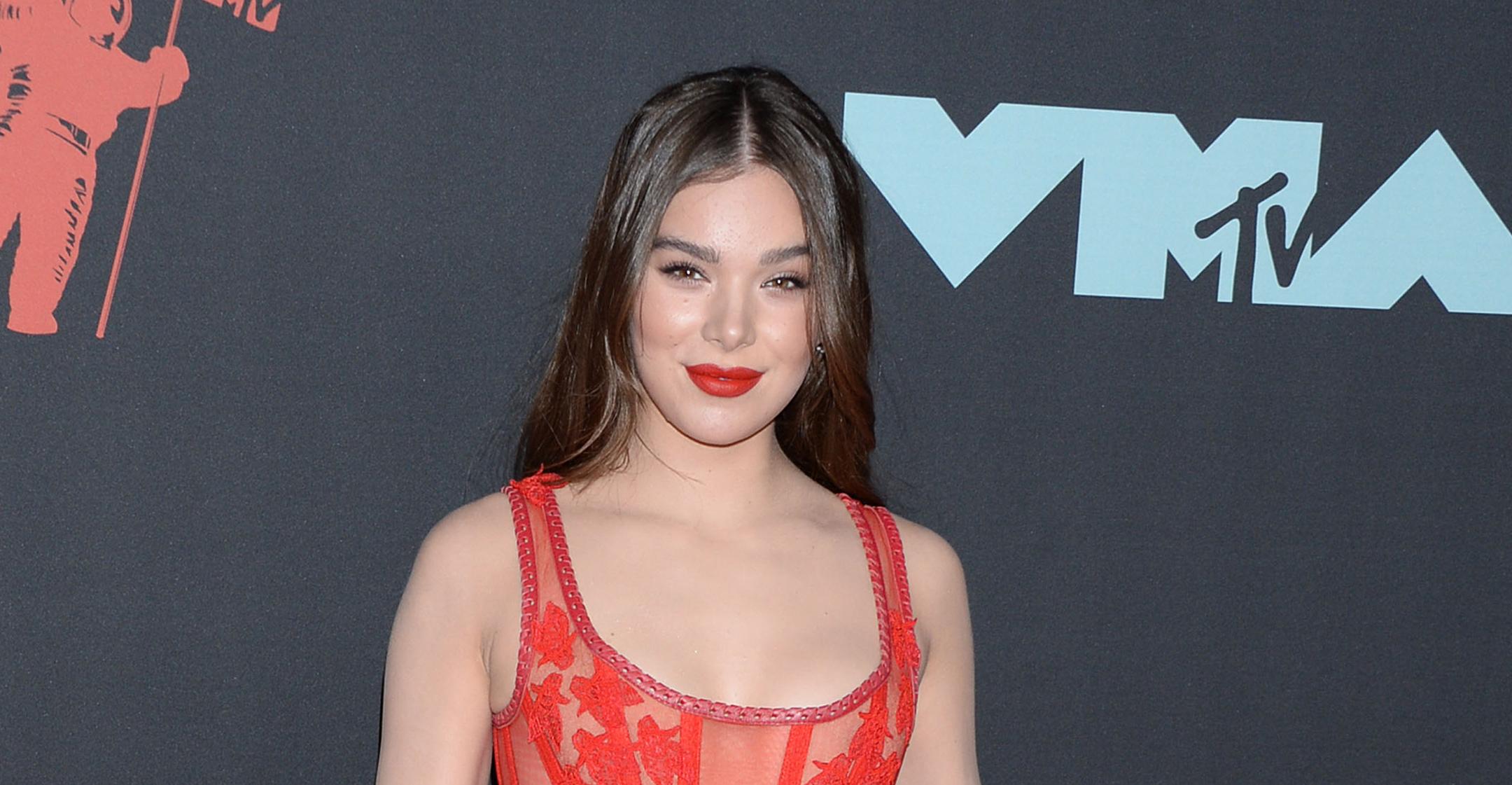 Groovy! Hailee Steinfeld Partners With Frankies Bikinis To Create '70s 'Vintage Fashion' Swimsuits & Apparel — See The Chic Photos
Boogie down! Hailee Steinfeld has partnered with Frankies Bikini to create some out of this world swimsuits that will have you feeling like a million bucks.
"Fashion has always been an integral part of my life and for as long as I can remember, I have also had a passion for design," Steinfeld, 24, said via the press release. "Inspired by '70s vintage fashion and my California roots, the collection we created not only feels authentic to my own personal style, but offers a little bit of something for everyone."
Article continues below advertisement
Designer Francesca Aiello wanted to work with the actress on swimwear and apparel, which were both inspired by their California homes. "Hailee has been a close friend of mine for a while now. Not only is she the sweetest person ever, but she is so fun and has such a contagiously positive outlook on life. We share a love for all things fashion, and I knew she would be the perfect person to collaborate with because of her creative ideas and amazing sense of style!" Aiello told PopSugar.
"The collection was really inspired by Hailee's love for vintage prints, especially those of the '70s era. We were able to play with really fun prints and new fabrications to really make this exactly what she had envisioned," she added.
Article continues below advertisement
On Tuesday, March 2, the Dickinson star posed in a bikini from the collection via Instagram. "#HaileeXFrankies baby 🧚🏼‍♂️ excited to share this collection i've been working on for @frankiesbikinis dropping next week... #ad," she captioned the photo.
Article continues below advertisement
Of course, fans immediately flocked to the comments section to gush over the new line. One person wrote, "THANK YOU SO MUCH HAILS OMG. you don't even know know how much I wanted this," while a second person added, "Officially obsessed with this collab."
The collection comes in various sizes — XS to XL — and the price ranges from $90 to $175.
The new launch will drop on Tuesday, March 9, at 9 a.m. PT/12 p.m. ET, followed by a second release on Monday, March 22, at 9 a.m. PT/12 p.m. ET.
Be sure to mark your calendar so you can go crazy and get some new things for your closet at www.frankiesbikinis.com.