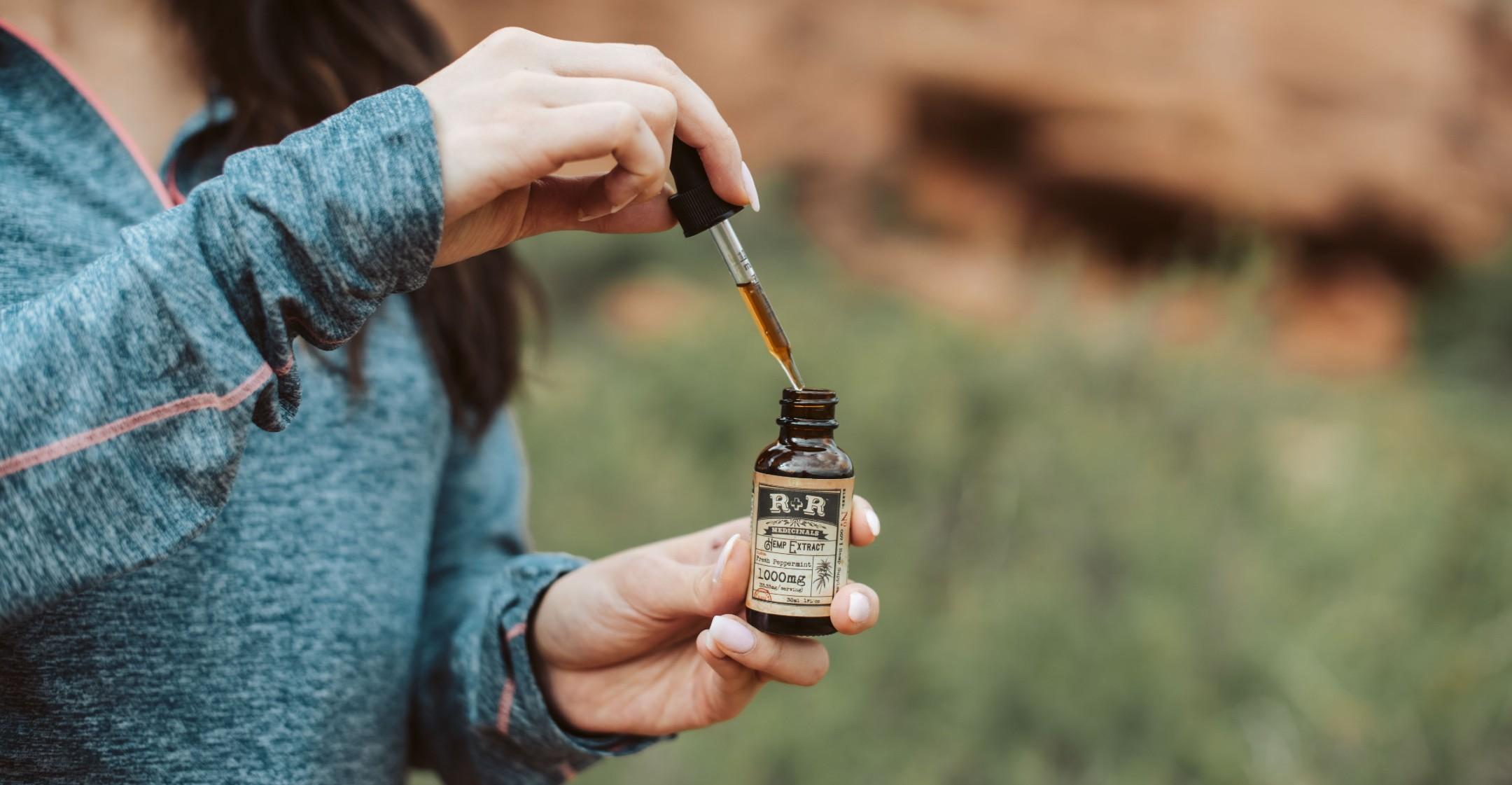 A Simple Explanation Of The Differences Between Full-Spectrum And Broad-Spectrum Hemp Extracts
Thought the hemp extract market is continuing to rise, there's still some confusion when it comes to consumers choosing between full-spectrum and broad-spectrum extract products.
To better understand the terminology, it's useful to know the cannabis plant is legally defined as "hemp" when it contains less than 0.3% of THC. If the percentage of THC is higher, it's then classified as "marijuana," the drug that can produce a "high."
Article continues below advertisement
Extracts from hemp plants can contain a high or low concentration of cannabidiol (or CBD), as well as other types of molecules such as terpenes and flavonoids. Depending on what's left in the hemp extract after post-processing refinement steps, the extract is referred to as full-spectrum, broad-spectrum or isolate.
When the hemp plant contains all those compounds, it can produce what is known as an "entourage effect," which means the compounds work together to create maximum benefits. That's why some believe this version is the most effective.
Full-spectrum extracts usually contain small amounts of THC — though not enough to produce the "high" effect. Full-spectrum extracts are often used in tinctures, soft gels and capsules. These products usually contain between 60 and 70 percent CBD, with the remainder coming from other plant-derived cannabinoids, terpenes and oils.
Article continues below advertisement
Broad-spectrum extracts, which are 70 to 80 percent CBD, start as full-spectrum but are then refined to remove most compounds except cannabinoids — including all traces of THC when desirable.
Even with fewer compounds from the plant, broad-spectrum extracts are just as effective. Some people prefer broad-spectrum products because they have a more subtle flavor and scent. Broad-spectrum extracts are often used in topicals, balms and edible products.
Both spectrums can be sourced from hemp or marijuana plants — however, each state in the U.S. has different laws when it comes to the use of recreational, wellness and medical cannabis, so it's best to do your research.
According to research, CBD, which acts as an inflammatory treatment, can actually help boost the efficiency of the immune system, aid in sleep, decreased anxiety and help treat seizures stemming epilepsy.
CBD can also treat Parkinson's disease, glaucoma, Huntington's disease and diabetes.