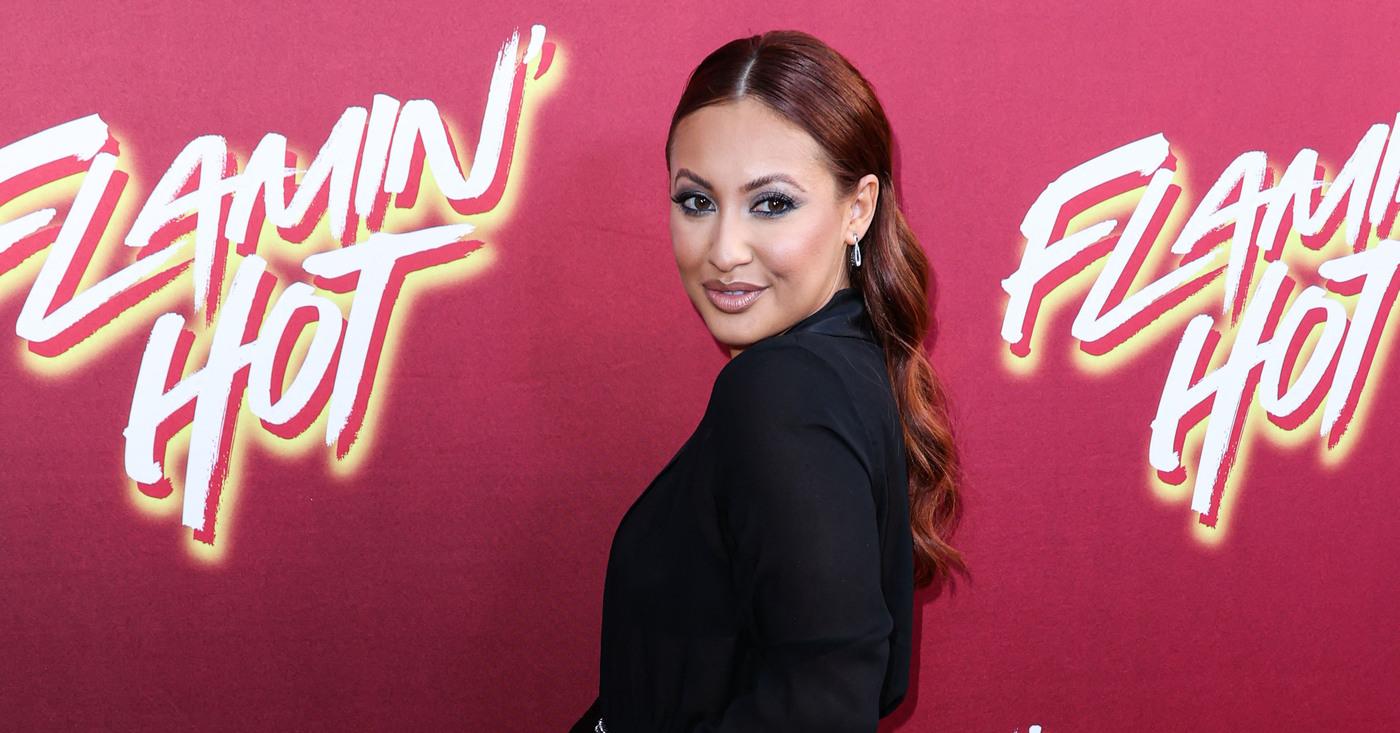 Exclusive: Francia Raísa Is a 'Lot More Confident' After Venturing Into the Food Industry: 'It's Helped My Self-Esteem'
Francia Raísa's friends always referred to her a "boss woman" growing up, but she now feels like that title finally fits.
"I always felt like I was skating through life, but now after learning about the food industry, my relationships are different. I feel like I learned a new language. I speak Spanish, English and business, and it feels really cool. I'm a lot more confident. It's helped my self-esteem a lot. I definitely wanted to do something aside from acting, but I learned a long time ago it shouldn't be your main source of income," the 35-year-old exclusively tells Morning Honey while talking about her new partnership with the LA VICTORIA® brand, a salsa maker with a century-long tradition of quality, in which they created LA VICTORIA® Salsa Crafted by Francia Raísa.
Article continues below advertisement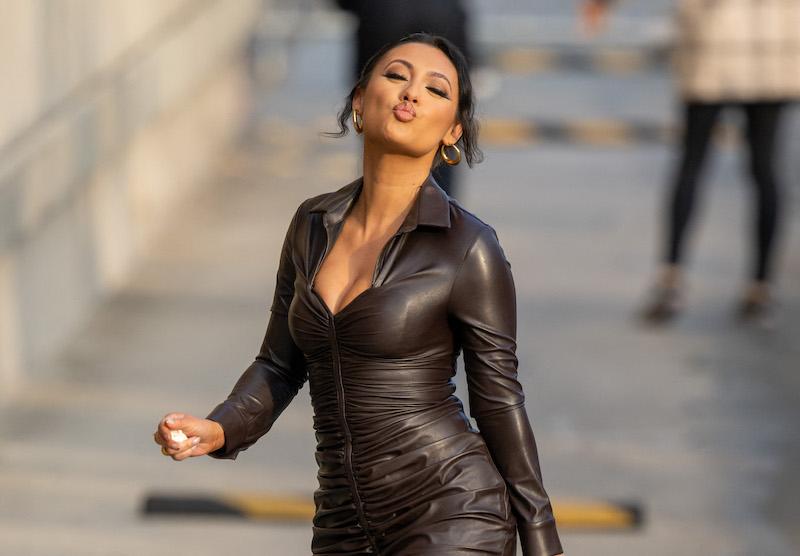 The actress contemplated going to school to learn more, but instead, entering a new industry allowed her add some more skills to her resume. "I encourage someone to learn the language because once you learn how, your ego and pride go out the window, and it's business," she says. "I basically took a crash course in business at the UC School of Life, and it's really fun! One of my biggest insecurities was that I didn't go to college, but now I feel so smart. I can't wait to walk into rooms and have those conversations. I appreciate the crash course I'm getting — I've never spoken to so many lawyers and litigators in my life! I feel like a boss."
Article continues below advertisement
When the brunette beauty turned 35 this past year, she accepted she doesn't know everything, but she's willing to "learn" and "make mistakes."
"We also put so much pressure on ourselves when we turn 30. Now, I feel more secure and way more confident. I'm really grateful for this business venture and the makers of LA VICTORIA® for giving me this opportunity," she shares. "I didn't even realize that I was going to have a long-term goal with this, but I am planning on going full force in this industry. I really enjoy it. I have a whole plan that I can't reveal yet, but just get on the ride with me because it will be a good time."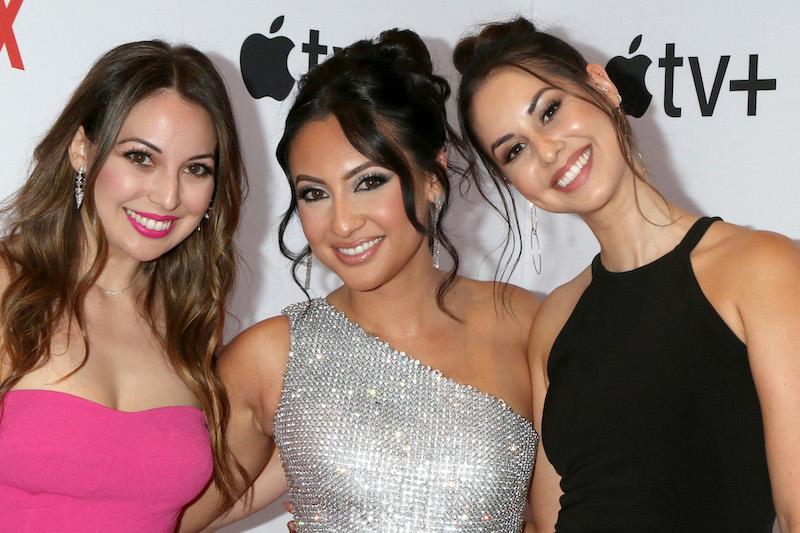 Article continues below advertisement
Since the How I Met Your Father alum was five years old, she knew she wanted to become an actress. Growing up, she would watch her grandmother make several meals for her a day, but it's now something she admits she took for granted. "I am a first generation Latin American, so I would have Mexican food at home. Growing up, I was like, 'I don't want Mexican food anymore, I want pizza!' It wasn't until I moved out that I missed Mexican food. I then begged my mom to reach me how to cook."
"It's a new passion I discovered again," she explains. "I would practice with my friends. I get to let my mind go and not talk to anyone, and it's another version of what my quiet time looks like."
Though the California native has achieved so much, she confesses she still has "imposter syndrome" — but that's something she is working on overcoming. "I'm just happy that I am being represented properly. It feels cool to not only be able to educate others but also to finally be myself. I'm hoping the strike comes to an end soon, and I will say you will be seeing my face a lot next year — and I say that very confidently," she declares.
Article continues below advertisement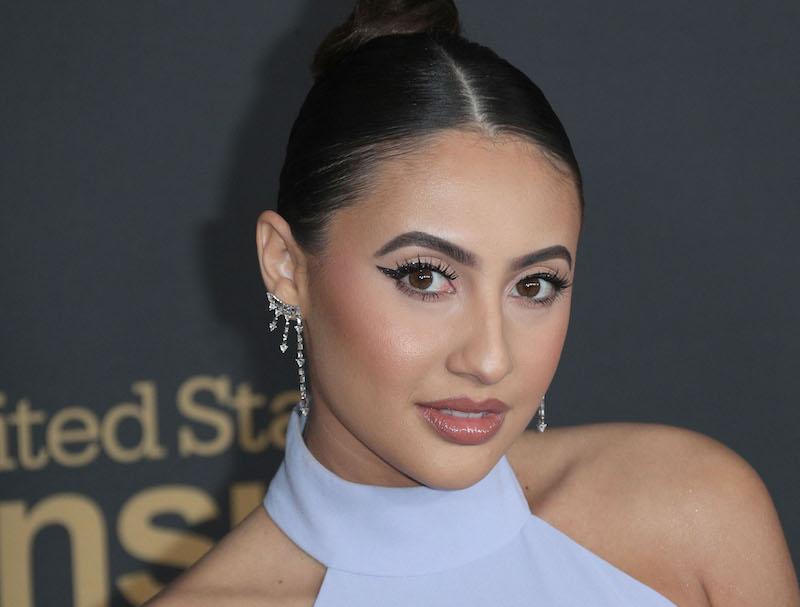 In the meantime, Raísa, who is Mexican-Honduran American, is thrilled about her new collaboration with LA VICTORIA® Salsa Crafted by Francia Raísa, offering two versatile and flavorful salsa varieties, meticulously designed to resonate with millennials in Los Angeles and beyond.
The offering includes two distinct salsa varieties: Fire Roasted Salsa and Fire Roasted Salsa Verde, designed to elevate any dish and awaken your taste buds.
Article continues below advertisement
"It has a little taste of home to me. I haven't tasted anything like it before. I don't measure anything; my grandma just kind of tells me what to do. It's a little taste of my grandmother in each jar. It has incredible flavors, and it's inspired by my Mexican roots," she notes. "I worked with a wonderful chef who helped me bring all the flavors to life."
"This is a whole new world for me, and I don't know what I am doing. I am just kind of going with the flow. It's been really fun," she adds of her new project. "I didn't even start learning how to cook until I was 18 years old. I'm excited to keep learning about the business!"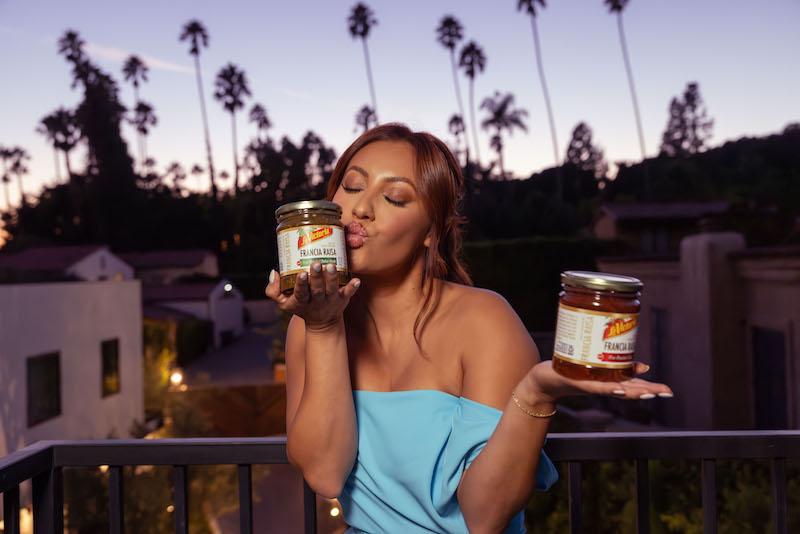 For a limited time, LA VICTORIA® Salsa Crafted by Francia Raísa will be available nationwide on Amazon and MexGrocer.com. The Limited Time Offer will be sold as a 2-pack and priced at $16.64 MSRP.
For more information, please visit www.lavictoria.com.