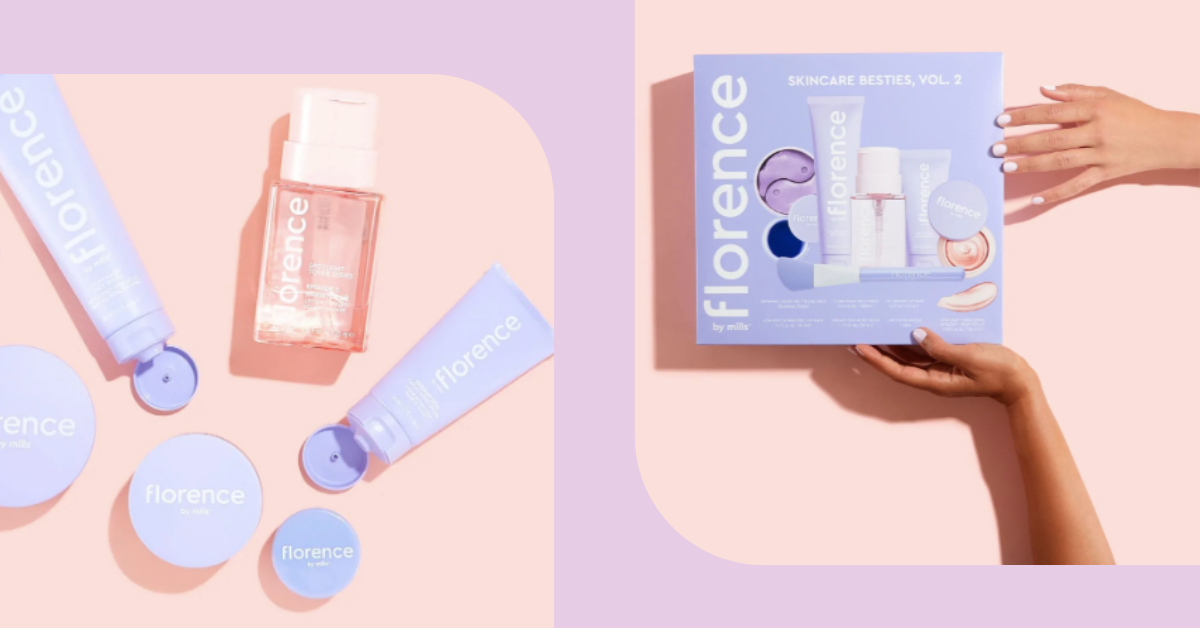 Skincare Besties Set By Florence Has Your Daily Routine Covered For Under $100
All products featured on Morning Honey are independently selected by our editors. However, when you buy something through our retail links, Morning Honey may earn an affiliate commission.
Putting together a full skincare routine takes a lot of work. From researching active ingredients to targeting your specific skin concerns to deciphering between what is truly clean beauty and what's not, it's a more complicated process than most realize. The truth is, effective skincare takes a bit of effort, which is why the Skincare Besties Vol.2 set from Florence by Mills is a perfect match for those looking to build a routine but don't have the time or energy to pick and choose individual products.
Article continues below advertisement
About Florence By Mills
Florence by Mills is a skincare and makeup brand created by actress Millie Bobby Brown. Toting the motto "serious skincare, but made cute," Florence by Mills is committed to effective, quality clean skincare and beauty products that have a personality as unique as your own. All products from Florence are clean, vegan, free of SLS and SLES, free of parabens and synthetic fragrances and are never tested on animals. Because Florence is committed to these ingredients standards, Florence products can be used and enjoyed by all skin types!
Skincare Besties Set Vol. 2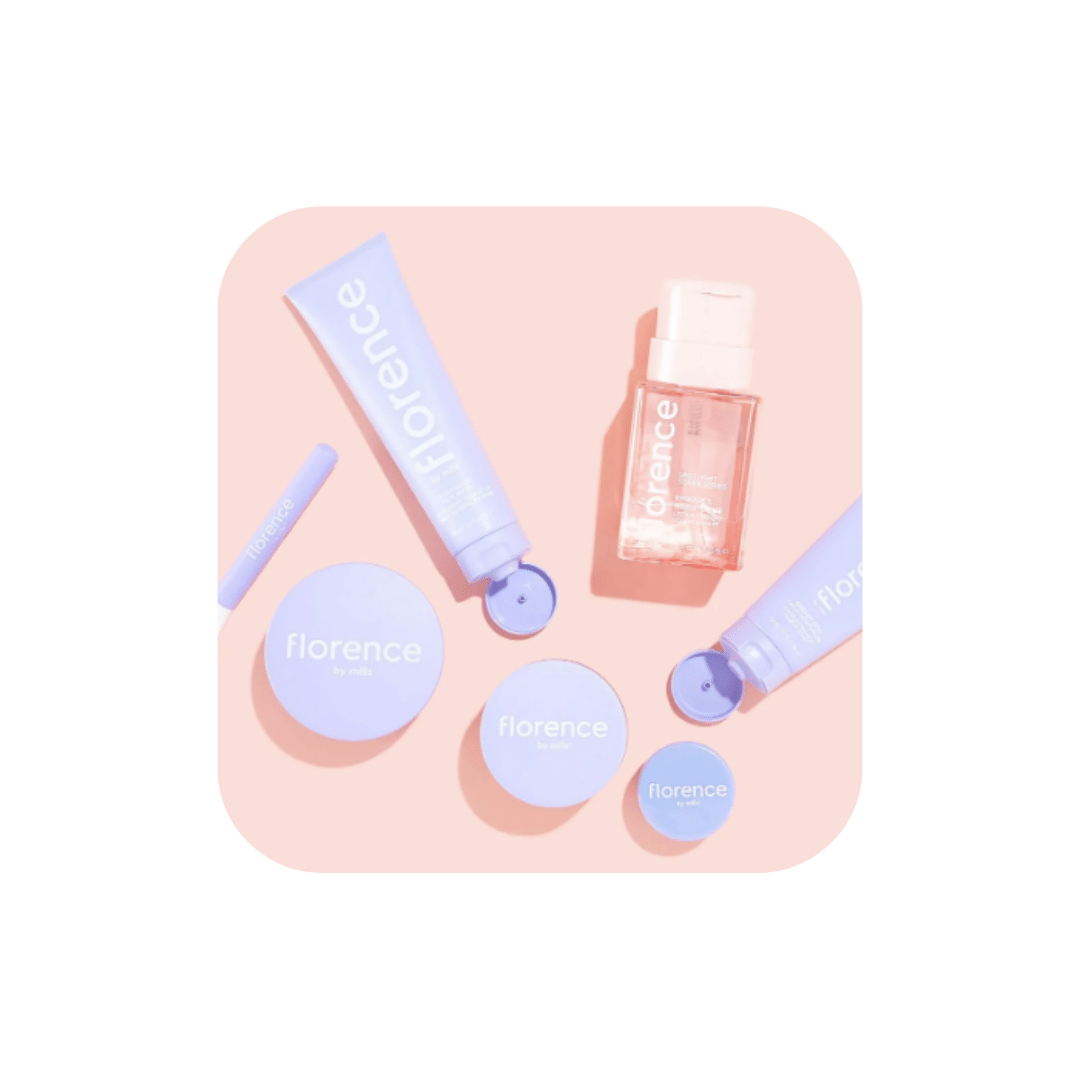 The Skincare Besties Set Vol. 2 is a complete routine that includes everything you need to cleanse, balance, moisturize and treat. The clean skincare regimen set includes the following products, all for under $100:
Clean Magic Face Wash
Dreamy Dew Moisturizer
Swimming Under The Eyes Gel Pads
Hit Snooze Lip Mask
Spotlight Toner Series, Episode 1: Brighten Up
Low-Key Calming Peel Off Mask
Silicone Face Mask Brush
Article continues below advertisement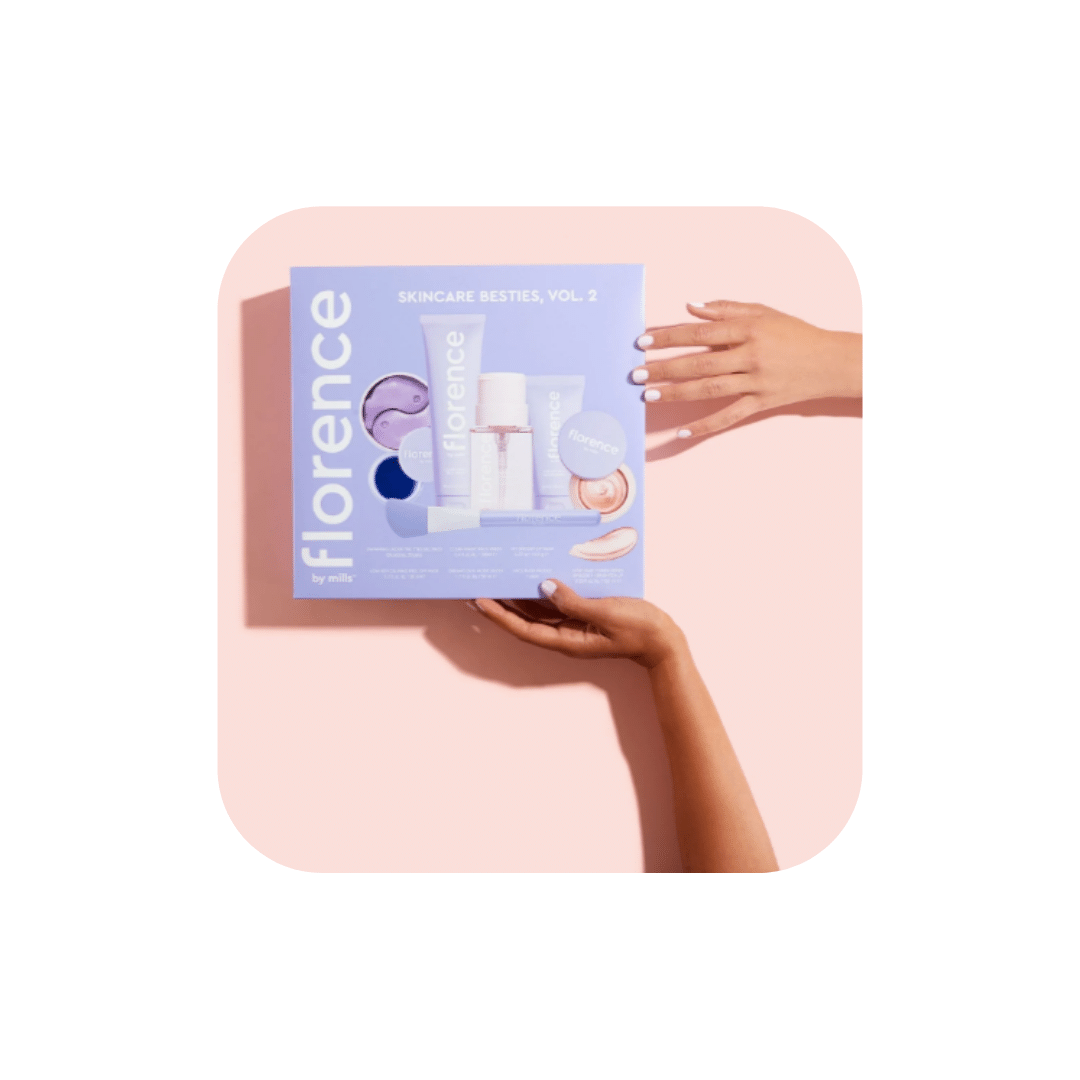 SHOP NOW
Skincare Besties Set by Florence By Mills retails on sale for $99 (regularly priced $128) at florencebymills.com.
How To Use The Skincare Besties Set
Lucky for you, the Skincare Besties set has everything you need for a flawless face from start to finish. Here's the order of application for a daily cleansing routine.
Step One: Cleanse the face using the Clean Magic Face Wash. Massage Clean Magic in circular motions to remove dirt, oils and makeup from the face.
Step Two: After cleansing, using washed hands or a cotton ball, sweep the Spotlight Toner Series, Episode 1: Brightening over the face to balance and tone the skin.
Step Three: Apply the Dreamy Dew Moisturizer to toned skin to plump and hydrate.
Step Four: Apply the Hit Snooze Lip Mask on lips to lock in moisture and hydrate throughout the day.
The kit also includes under eye gel pads, a peel-off face mask and silicone mask brush to keep clean skin free of germs, oils and bacteria. The under eye gel masks can be used to depuff and brighten dark circles and can be used daily. Simply apply to clean skin before serums and moisturizers to give the under eyes some extra care before applying makeup or other skincare items.
You can refreshen your complexion with a pick-me-up 2-3 times a week with the Low-Key Calming Peel-Off Mask. Apply a thick, even layer to the face using the silicone brush. Then, wait 20 to 30 minutes before rinsing off and revealing a soothed and balanced face.