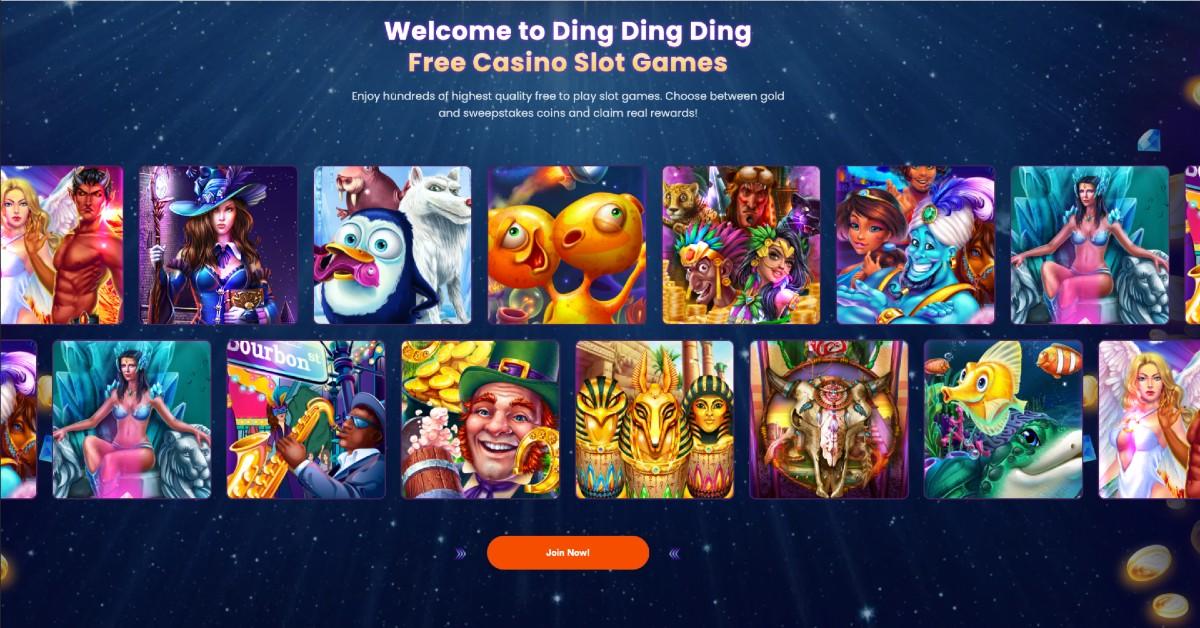 Experience Matters: DingDingDing.com's User-Centric Design
Imagine diving into the captivating world of online entertainment, where the promise of a thrilling casino experience beckons with irresistible allure. The sights and sounds of the spinning roulette wheel, the anticipation of hitting the jackpot on a slot machine, and the joy of playing alongside friends create a thrilling atmosphere. But not everyone wants to risk their hard-earned money for the chance of striking it rich. That's where DingDingDing.com comes in and offers a user-centric design that delivers all the thrills of a casino, without requiring you to open your wallet.
At its core, DingDingDing.com is a sweepstakes casino, a unique platform that allows users to indulge in the experience of popular casino games without any financial risk. This isn't gambling—it's all about free-to-play social games. This important distinction sets DingDingDing.com apart from the traditional online casinos others may be familiar with.
Article continues below advertisement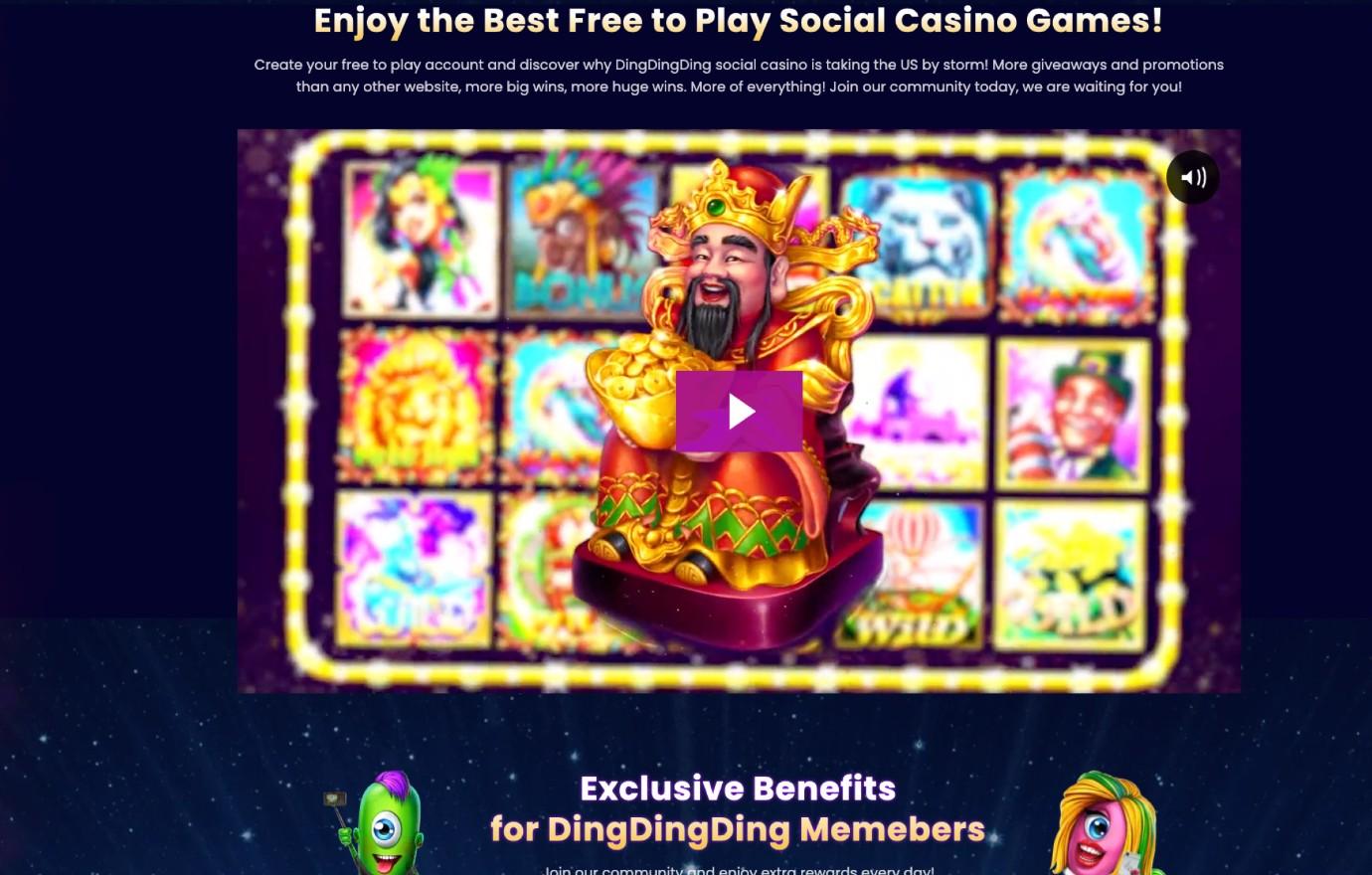 The secret to DingDingDing.com's success lies in its meticulous design, where the user experience takes center stage. The creators have crafted an engaging environment that keeps players coming back for more. Immediately upon entering the site, you're greeted with a sleek and intuitive interface that exudes sophistication and excitement.
Stepping into the virtual world of DingDingDing.com is like wandering into vibrant Las Vegas, where enticing visuals and animations effortlessly guides users to their favorite games. Seamless transitions from one section to another allow players to explore the many options. Whether they're a fan of roulette, blackjack, or the captivating reels of a slot machine, DingDingDing.com offers an enticing selection tailored to every player's taste.
Article continues below advertisement
Another appealing aspect of DingDingDing.com is its strong emphasis on social interaction. Here, players can connect with friends and fellow enthusiasts, sharing their victories and exchanging tips and tricks to enhance their gameplay. The platform's chat function ignites lively conversations, transforming the solitary act of playing into a lively communal experience. After all, what's a casino without the animated banter and friendly competition that makes it truly come alive.
The platform's user-centric design also extends to its rewarding system, setting it apart from traditional online casinos. Players are generously rewarded for their skill, earning virtual currency that can be used to unlock additional games and features. This adds a sense of progression and achievement, keeping players engaged and motivated to keep playing and exploring.
DingDingDing.com is much more than an online casino. It's a carefully crafted experience tailored to its users' desires. The meticulous design, user-friendly interface, and emphasis on social interaction and rewards make it a shining star in the realm of free social casinos. By offering the thrills of a casino without the need to wager real money, DingDingDing.com opens its virtual doors to a broader audience, inviting both novices and seasoned players to revel in a world of excitement and entertainment.
If you're seeking the electrifying thrill of a casino experience without the risk, DingDingDing.com is your destination. Step into a virtual realm where experience matters, where every detail has been meticulously designed to offer you the best possible user experience. Get ready to hear the triumphant ding-ding-ding of excitement as DingDingDing.com delivers the ultimate free casino experience right to your fingertips.