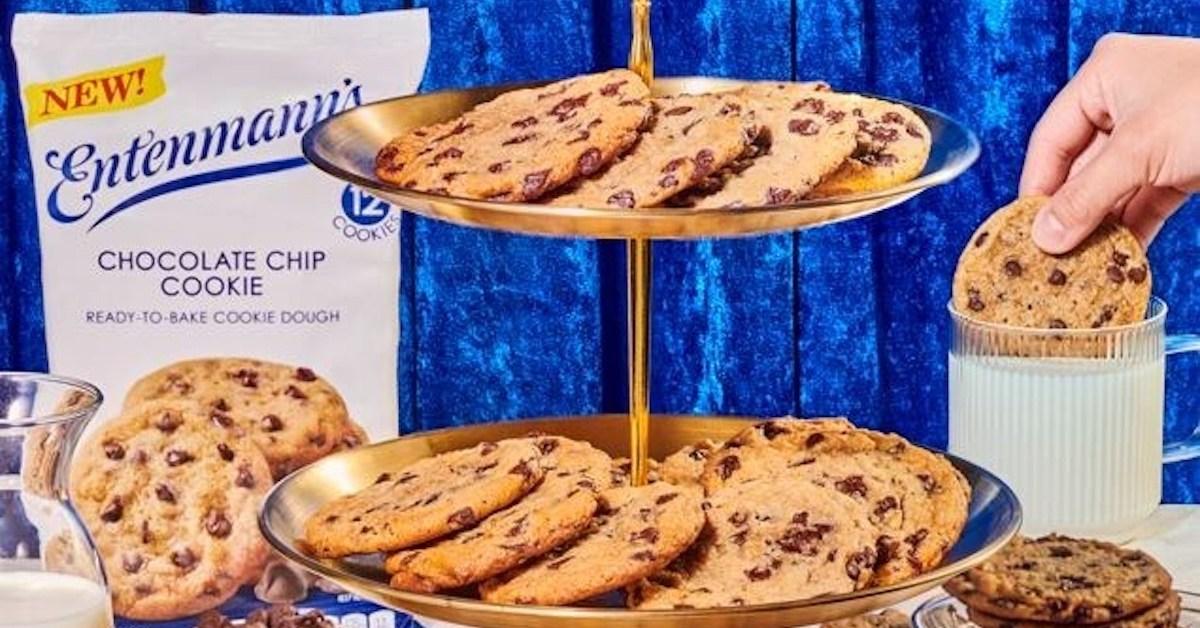 Entenmann's Is Now Offering Frozen Ready-to-Eat Cookie Dough and It's the Perfect Afternoon Pick-Me-Up
Whether you're in need of a midday pick-me-up, an after-school snack or simply like to have a variety of treats on hand "just because," cookies are always a crowd pleaser. There's something about a still-warm, gooey cookie that can't be beaten by the pre-baked, packaged products (although, they are incredibly convenient).
For folks tired of the same old options at the grocery store, you're in luck: Entenmann's is selling frozen cookie dough for the first time.
Article continues below advertisement
"With the support of our licensing partners, we're excited to introduce both nostalgic favorites and innovative flavor combinations in this new, convenient format," Alicia Rosas, vice president of innovation at Bimbo Bakeries USA, said in a news release.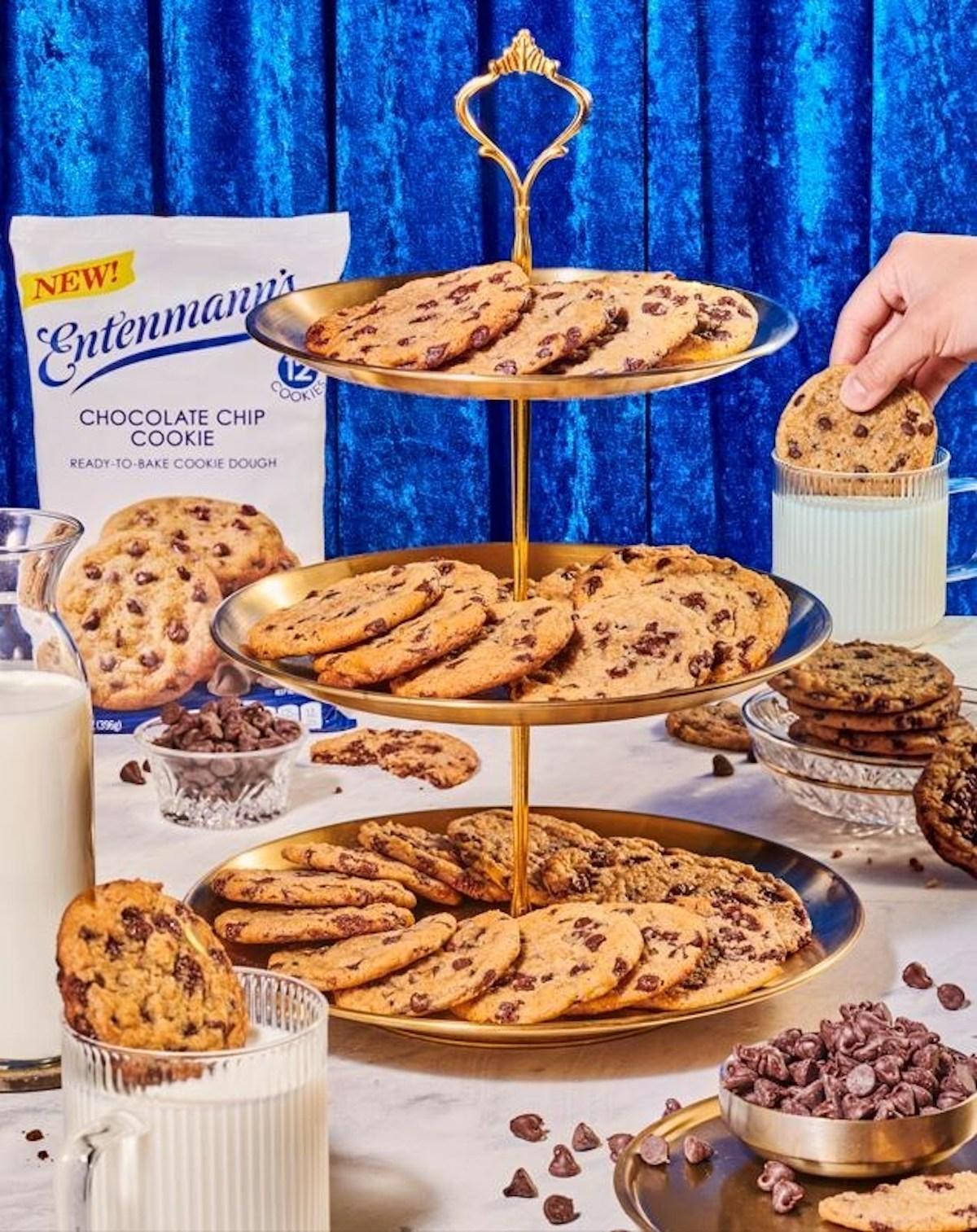 Article continues below advertisement
She continued: "Our ready-to-bake cookies are designed to bring pure joy and an unforgettable taste experience to every bite just like our iconic baked goods, and we can't wait for our fans to savor these one-of-a-kind treats!"
The current flavor options include:
glazed donut cookie
chocolate chip cookie
chocolate brownie cookie
cinnamon toffee cookie.
So, where can you snag a package of Entenmann's Refrigerated Ready-To-Bake Cookie Dough? They'll be waiting for you on shelves of more than 2,000 Albertsons-owned stars, according to the news release. You can also find them at Walmart stores across the nation.
Article continues below advertisement
The news of Entenmann's expanding its cookie offerings comes on the heels of the company launching ice cream sandwiches in April 2023.
"Entenmann's is thrilled to expand its portfolio into the freezer aisle and offer consumers a new lineup of ice cream sandwiches inspired by the iconic flavors our fans know and love," Rosas said in a news release. "We are looking forward to seeing how our fans enjoy these special treats, perfect for any occasion!"
Article continues below advertisement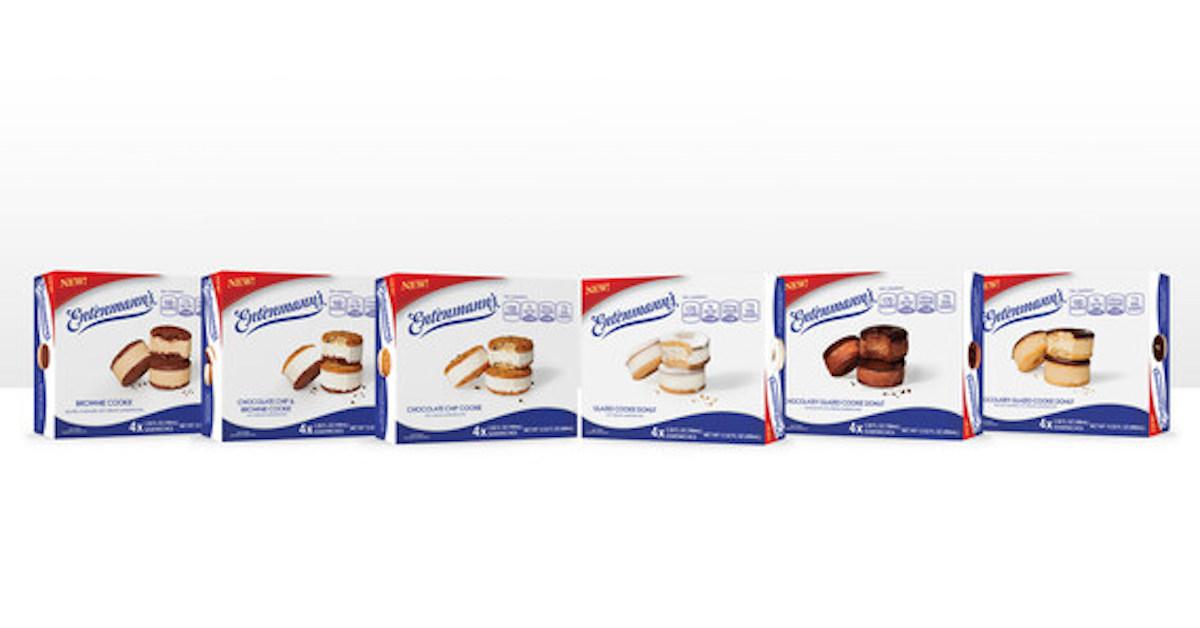 The ice cream treats are available in six different flavors, including:
brownie cookie salted caramel ice cream sandwiches
chocolate chip cookie ice cream sandwiches
chocolate chip and brownie cookie ice cream sandwiches
chocolatey glazed cookie donut ice cream sandwich
chocolatey glazed cookie donut salted caramel ice cream sandwich
glazed cookie donut ice cream sandwich.
Whether you prefer a warm cookie straight from the oven or frozen treat, you really can't choose wrong, here. We'll take one of each flavor!