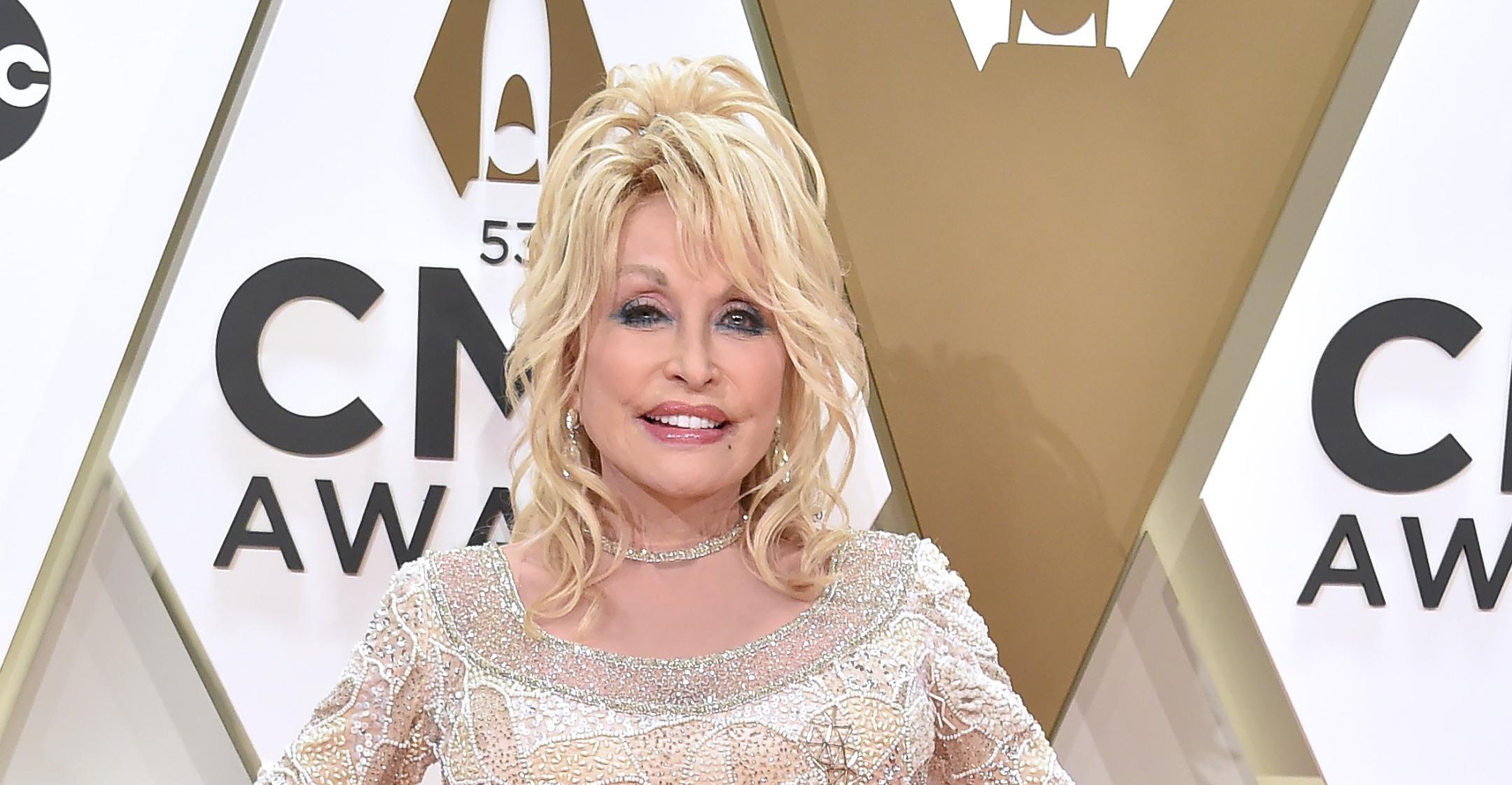 'A Dose Of Her Own Medicine': Country Star Dolly Parton Receives COVID-19 Vaccine She Helped Fund, Fans Call Her A 'Hero'
A true legend! Dolly Parton received the first dose of the COVID-19 vaccine, which she helped fund, on Tuesday, March 2.
"I'm finally going to get my vaccine. I'm so excited. I've been waiting a while; I'm old enough to get it. And I'm smart enough to get it," she said in a video clip. "So I'm very happy that I'm going to get my Moderna shot today. And I want to tell everybody that you should get out there and do it too, having changed where my songs to fit the occasion."
Article continues below advertisement
The country star then adjusted the words to her hit song "Jolene," and instead, sang "Vaccine."
"Vaccine, vaccine, vaccine, vaccine. I'm begging of you, please don't hesitate," she belted out. "Vaccine, vaccine, vaccine, vaccine. Because once you're dead, then that's a bit too late."
"I'm trying to be funny now, but I'm dead serious about the vaccine," Parton stated to her followers. "I think we all want to give back to normal, whatever that is. And that would be a great shot in the arm, wouldn't it if we could get back to that? But anyhow, I just wanted to encourage everybody 'cause the sooner we get to feeling better, the sooner we are going to get back to being normal."
Article continues below advertisement
Lastly, the blonde beauty encouraged everyone to get vaccinated. "I just want to say to all of you cowards out there: Don't be such a chicken squat. Get out there and get your shot!" she quipped.
"Dolly gets a dose of her own medicine," Parton captioned her posts, referring to how she donated $1 million to Moderna to help fund the vaccine.
The "I Will Always Love You" songstress revealed why she felt it was important to give back in these trying times.
"I follow my heart. I'm a person of faith and I pray all the time that God will lead me into the right direction and let me know what to do. When the pandemic first hit, that was my first thought, 'I need to do something to try to help find a vaccination,'" she said. "I just did some research with the people at Vanderbilt — they're wonderful people, they've been so good through the years to my people in times of illness and all that. I just asked if I could donate a million dollars to the research for a vaccine."