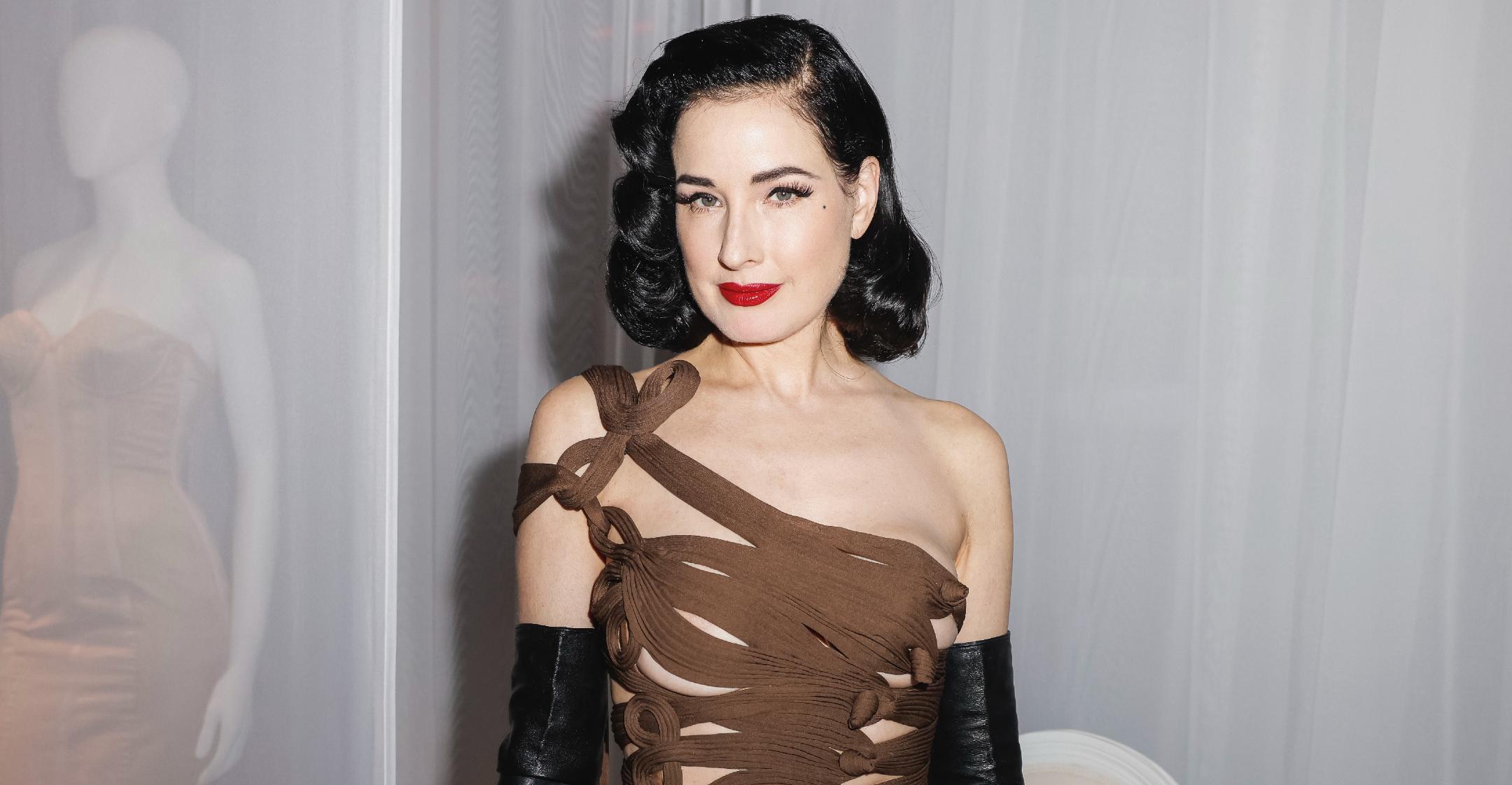 Now That Dita Von Teese Is Feeling 'Fitter Than Ever,' The Burlesque Dancer Has Scrapped Her Plans To Retire At Age 50
For years, Dita Von Teese planned to retire at age 50, but now that she's just six months away from the milestone birthday, she's altered her plans.
"I feel stronger and fitter than ever, so why slow down?" the burlesque dancer reasoned to Love Sunday magazine. "I'm really grateful that I live in a time where audiences are receptive to older women setting an example."
Article continues below advertisement
That being said, the star still receives online hate, but she tries to just brush off the negativity.
"I think everyone is subject to criticism these days because of the influence of social media," she noted. "Everyone has someone come along and comment on their photos, saying, 'You don't look good here.' So it's not just an issue for well-known or public figures."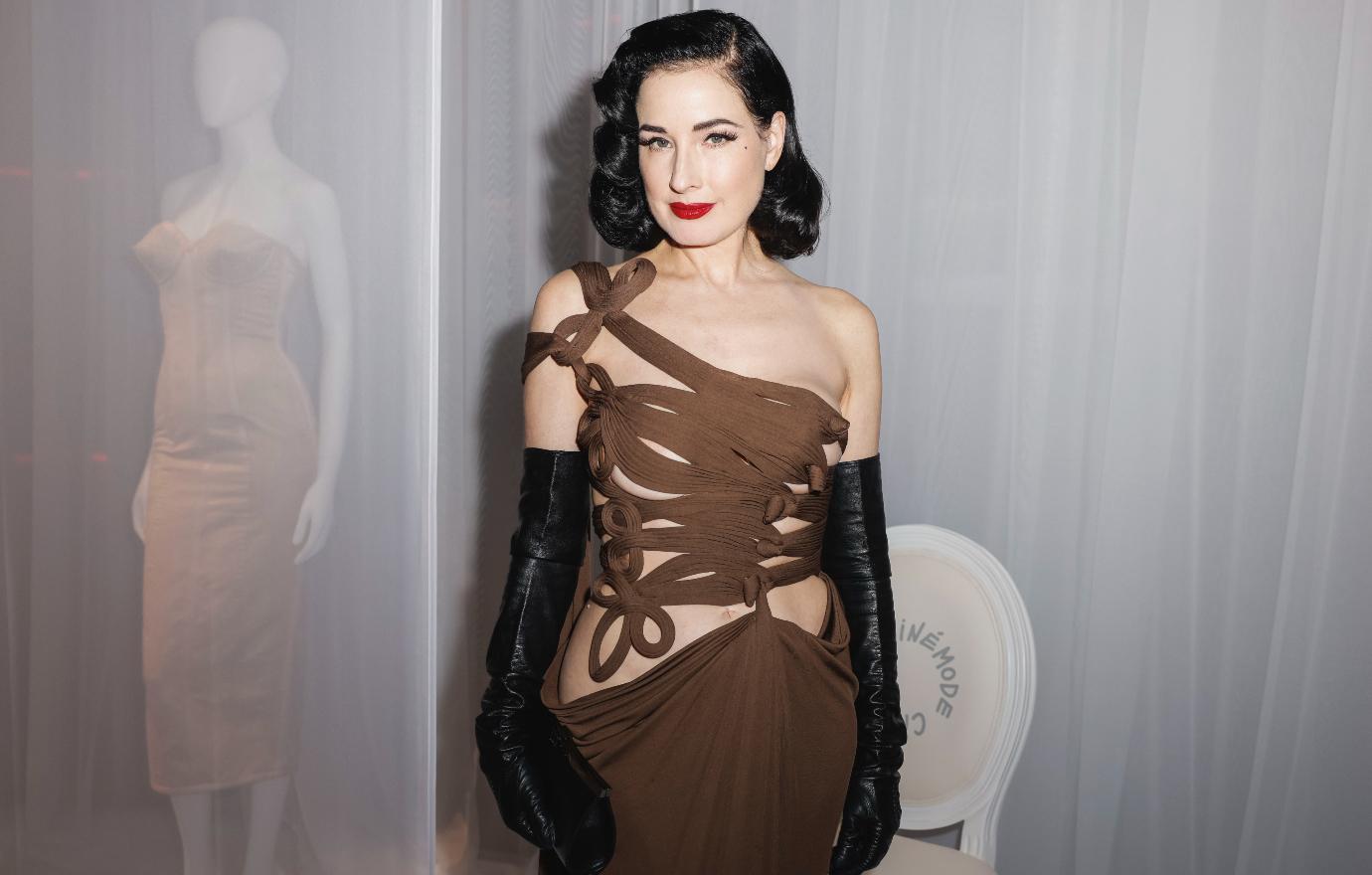 Article continues below advertisement
The Burlesque and the Art of the Teese author told HELLO! that her positive attitude was inspired by her peers.
"I observe older women – such as one with pink hair who still snowboards in a bikini – and they show me that age doesn't matter," she explained. "I still want to evolve, to make myself more enticing and exciting on stage. I'm as good as ever at what I do and there's no reason to be afraid of getting older."
When it comes to feeling good in her skin, the model has a few tricks up her sleeves.
"As for body confidence, it's not a magical feeling I always have. Like anyone else, when I get into the dressing room, I'm traumatized by the fluorescent lighting overhead. So to boost my confidence, I use beautiful soft pink spotlights and wear lingerie that makes me feel good. I love feeling glamorous and sexy," the dancer revealed. "But glamour is a quality that's accessible to us all. It's not about age, shape, skin color, private jets or how much money you have. You can just as easily create allure with a 99-cent lipstick."
Article continues below advertisement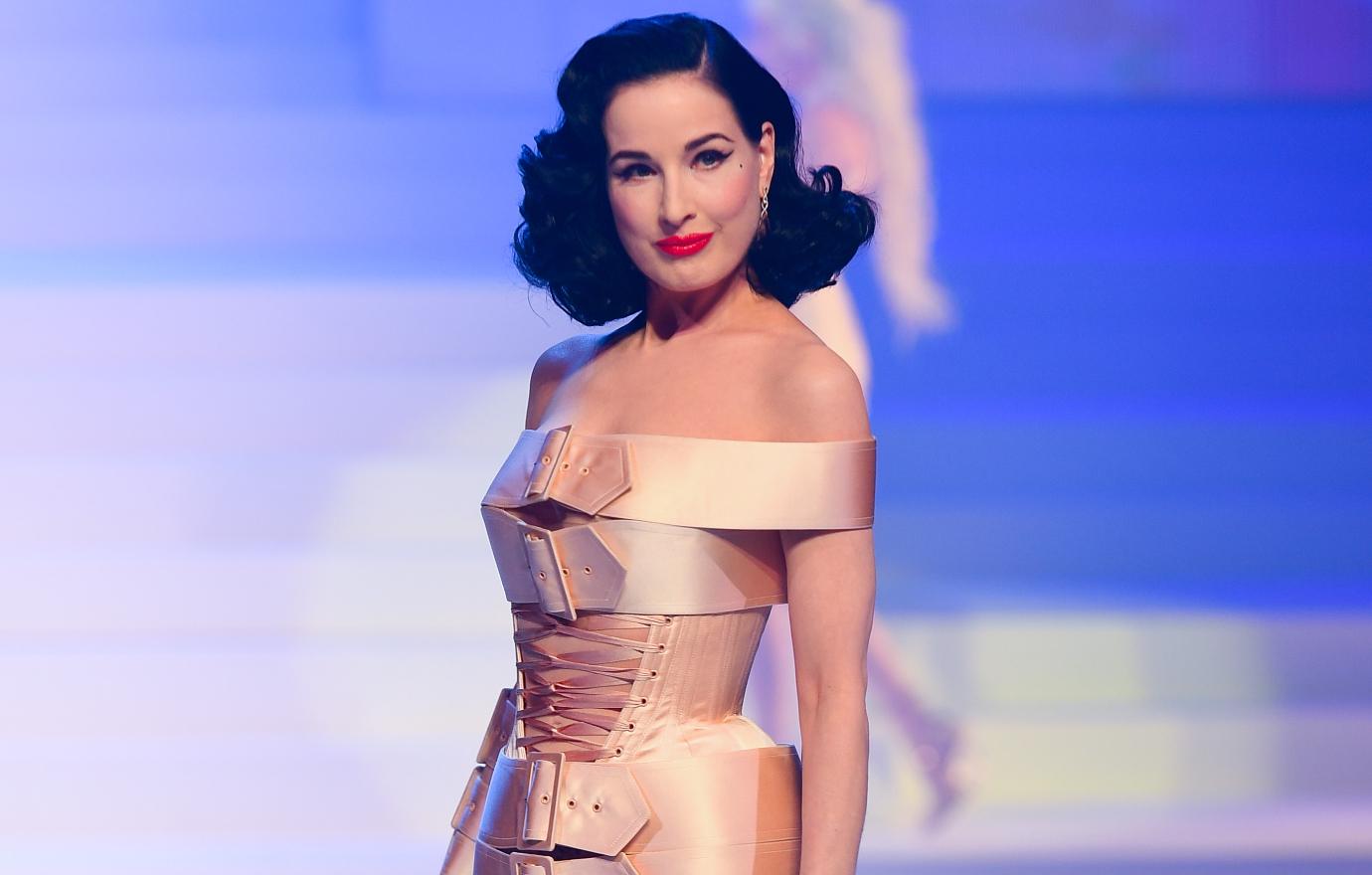 While The Masked Dancer alum has performed for millions, she's yet to check one goal off her bucket list: dance in front of the British royal family!
"I'm sure it would never be allowed, I know there would be scandal. I remember being at the Queen's Cup polo match and I was presented to Prince Charles out on the polo field and the next day the pictures were everywhere," she recalled. "It was on the front of a bunch of tabloids as I was leaving: 'The Prince and the showgirl.' It was one of my favorite PR moments in history ... it was kitschy burlesque press."