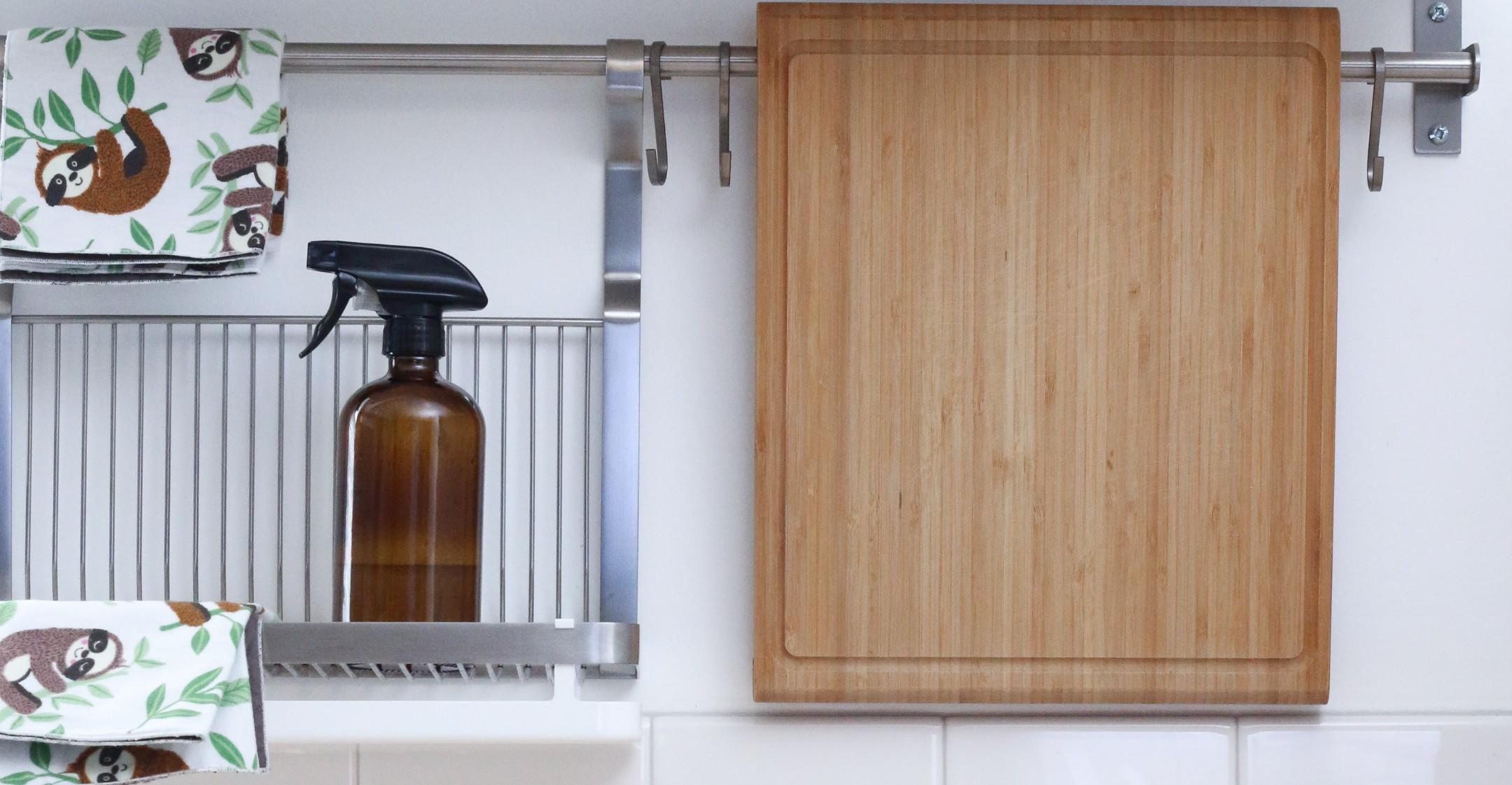 Lemony Fresh! 10 Kitchen Cleaning Hacks That Actually Work
It's the heart of every home – but with family members constantly traipsing through, the kitchen is bound to be one of its dirtiest spaces too. Here's how to mitigate the mess.
Article continues below advertisement
Use Newspapers To Abate Wet Garbage Spills...
by simply layering a few pages in your trash bin before adding the garbage bag. The absorbent newspaper will sop up any potential leaks and make cleanup much easier (and drier!).
Use Lemons To Clean...
your sink's garbage disposal unit. Cut up a lemon or two – they don't need to be at peak freshness. First, squeeze a few drops of juice down the disposal opening, let sit for a few minutes and flush with water. Then turn on the disposal and throw the lemon chunks down the chute. The juice and rind clean the blades while refreshing the entire unit.
Article continues below advertisement
Deep Clean And Deodorize...
your dishwasher in a few easy steps. First, remove any food particles or debris that may be clogging the drain. Then fill a dishwasher-safe bowl with white vinegar, leave it on the top rack and start the empty machine on the hottest wash cycle. When it's done, sprinkle a few tablespoons of baking soda around the bottom of the dishwasher and run another short hot-water cycle.
Cast-Iron Skillets...
are wonderful to cook with but hard to clean, since you can't apply soap. After each use, dump a few tablespoons of coarse or kosher salt into the still-warm pan and scrub off any food residue with a towel.
Article continues below advertisement
Out Of Steel-Wool Pads?
Crush aluminum foil up into a ball and scrub off baked-on food particle stains from pans with hot dish water and soap. Note: Don't use this method on nonstick pans.
Keep Your Refrigerator Organized
by using small modular baskets to keep like items together inside. No more knocking over containers as you dig past groceries to reach a product in the back of the fridge!
Article continues below advertisement
In A Pinch, Dryer Sheets...
can be tasked with removing baked-on food particles. Simply put one in a dirty pan or oven dish, add warm water and let it sit for a few minutes before rinsing off the formerly stuck-on grime.
Clean The Blades Of Your Coffee Grinder....
by tossing in a few pieces of stale bread equal in size to the coffee grounds and running the machine for a few bursts. The hard-to-remove grounds will stick to the bread. Toss the crumbs.
Article continues below advertisement
Have Caked-On Food All Over Your Stovetop Burners?
Forget scrubbing! Simply place dirty burners in large zip-top bags with about ¼ cup ammonia and leave on a cookie sheet overnight in a ventilated area (or outside, if possible). It's normal to see condensation in the bags; the fumes act as the cleaning agent. The next day, simply rinse and wipe the burners.
Refresh Your Coffee Maker...
by adding a 1:1 solution of white vinegar and water to the water reservoir and running a half cycle as if you were making coffee. Wait one hour, then finish the cycle, dump the vinegar water and wash the coffee carafe and basket. Last, run three cycles of plain water to get rid of any vinegar residue and lime-scale buildup.