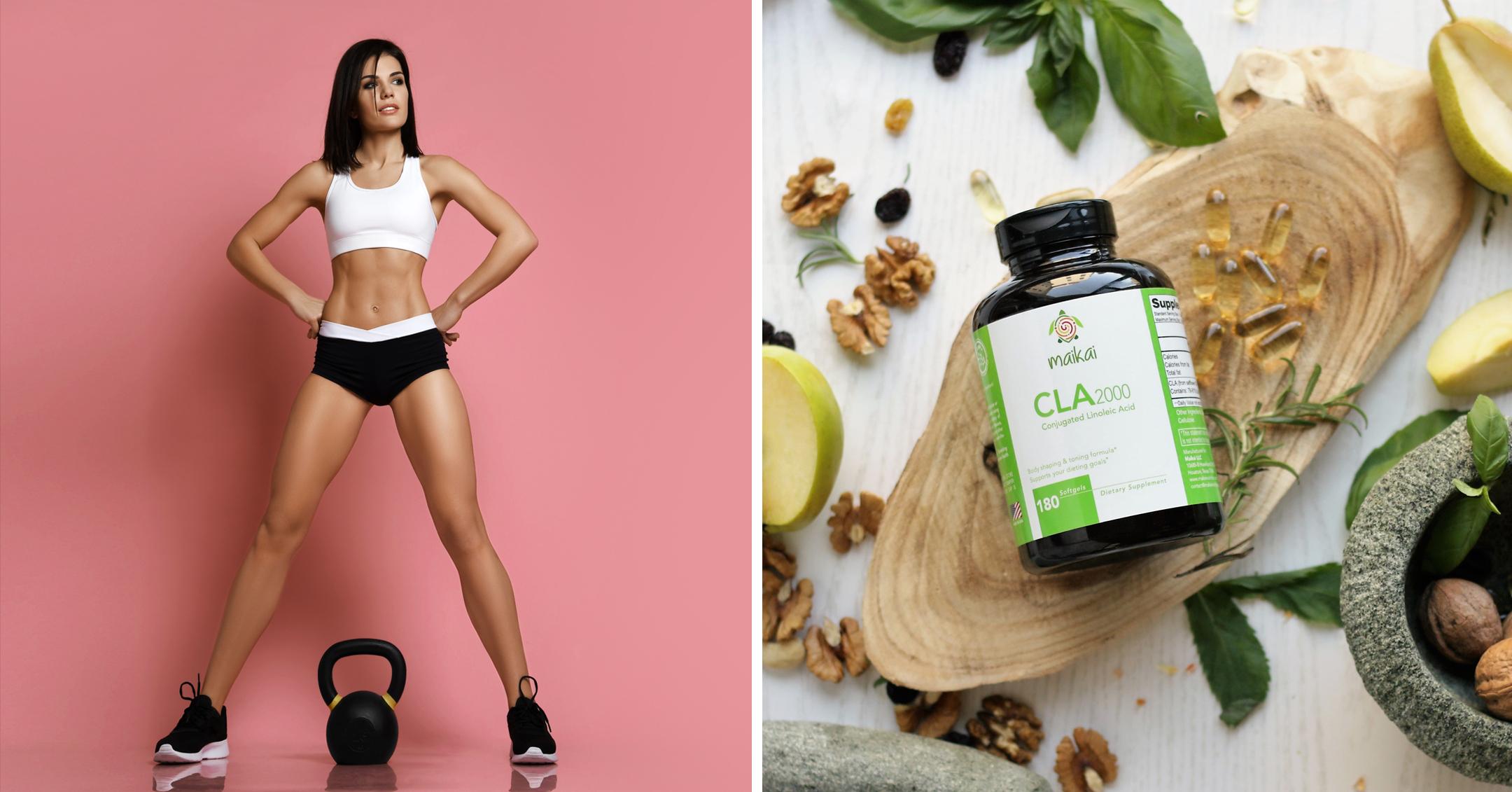 Bye-Bye, Fat! CLA May Increase Muscle Mass While Dieting, In Addition To Boosting Core Strength & Posture, Studies Show
Conjugated Linoleic Acid, a.k.a. CLA, may be the perfect supplement to take these days. According to a new study, CLA increases muscle mass while dieting — and it may also boost core strength and posture, too.
In one study, overweight Chinese adults who were on a low-fat, low-sugar diet took the supplement for 12 weeks and had a significant increase in their muscle mass.
Article continues below advertisement
"One of the benefits of increasing MM [muscle mass] is to maintain a higher level of resting energy expenditure (REE)," scientists from Xi'an Jiaotong University Health Science Center and the University of Oxford wrote in Nutrition, Metabolism and Cardiovascular Diseases. "The higher REE one has, the more calories expended in a resting state. Therefore, approximately increasing REE is of great importance in weight management.
"Although an increase in REE was confirmed by other CLA trials, it is worth conducting more studies to evaluate whether the changes in REE driven by CLA are directly related to region changes in MM," they add. "Collectively, our results may provide novel evidence that CLA supplementation may be effective in preserving trunk MM with body weight loss."
The CLA supplementation improved "body composition by increasing lean muscle mass and promoting fat loss," Dr. Yoram Barak, scientific marketing manager, North America, BASF Human Nutrition, said. "The findings from this new study is in line with existing literature on the observed benefits of supplementary CLA."
Dr. Barak noted that this is important — especially now that people are staying at home amid the global pandemic. "Though people are generally still active by changing their exercise routines, habits such as stress eating and increased snacking, especially on highly processed food may lead to undesired weight gain," he noted. "Light to moderate exercise together with CLA can help offset this effect of weight gain.
Article continues below advertisement
"Weight loss is often accompanied by a loss in muscle mass together with fat loss. Loss in muscle mass has negative health implications and therefore strategies that protect muscle mass are of value. A new finding in this study is the observation that the muscle mass was preserved, particularly in the trunk region of the body. This could have possible benefits for core strength, spine bone mineral density and posture," he concluded.
So, look no further than Makai Nutrition's CLA 2000 supplement, which provides you with good fat and is perfect to incorporate into your daily life. The pills are easy to swallow, and the supplement has been shown to improve lean mass-to-body fat ratio.
"CLAs reduce the risk of heart disease, lower blood pressure and decrease blood cholesterol levels. Combined with exercise and proper diet, CLA may improve your weight loss efforts and lower body fat levels. It might also increases your metabolic rate, helping your body burn fat more easily," their website reads.
"Conjugated linoleic acid (CLA) is the name given to the group of chemicals found in the fatty acid called linoleic acid," the website continues. "A few of the major sources of CLA in the diet include full-fat dairy products, beef and butter. Although most people think of these foods as 'unhealthy' sources of saturated fat, they also provide essential CLA, which is a type of polyunsaturated fat that we must obtain from our diets."
By taking just 152-212 milligrams for non-vegetarian women and men (CLA is found in animal products, so vegan and vegetarians usually have lower levels), it will help you improve digestion, reduce food allergies and sensitivities and even reverse atherosclerosis — the hardening of the arteries.