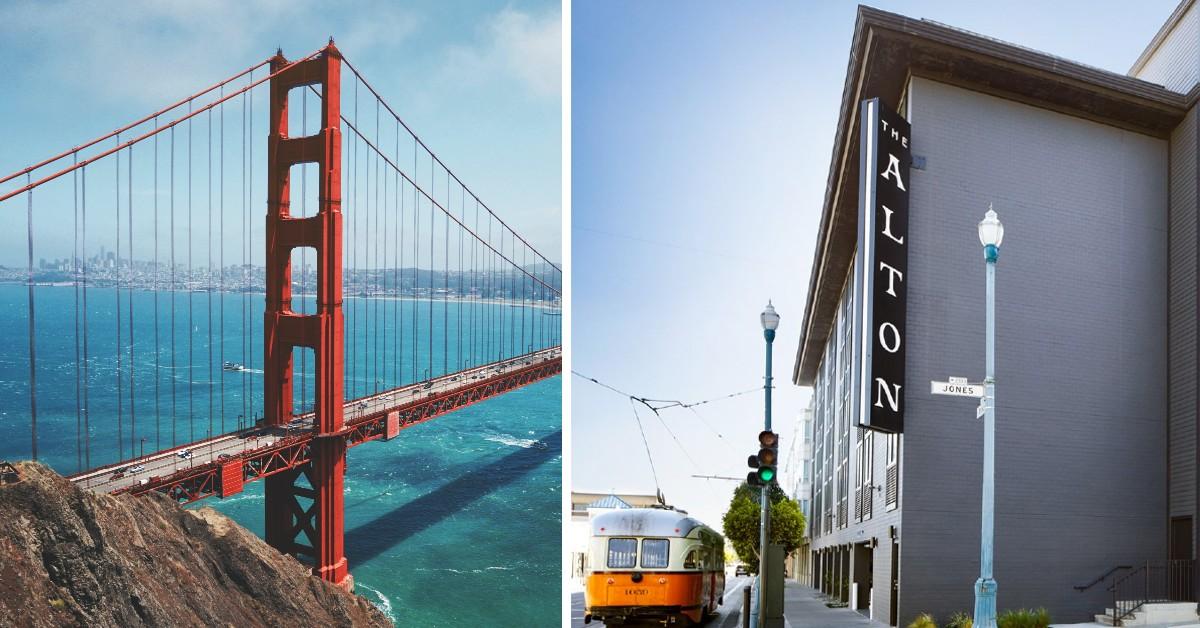 California Cool Meet Coastal Chic at The Alton Hotel in San Francisco's Fisherman's Wharf
San Francisco, the city of rolling hills and diverse neighborhoods, has always had its fair share of iconic landmarks and hidden gems. Nestled in the heart of the historic Fisherman's Wharf, the Kimpton Alton Hotel emerges as a unique addition to the city's vibrant tapestry. Since its grand opening in May 2021, this waterfront property has been wooing travelers with its elevated yet unpretentious charm, boasting a vintage aesthetic that exudes a rock-and-roll vibe.
Article continues below advertisement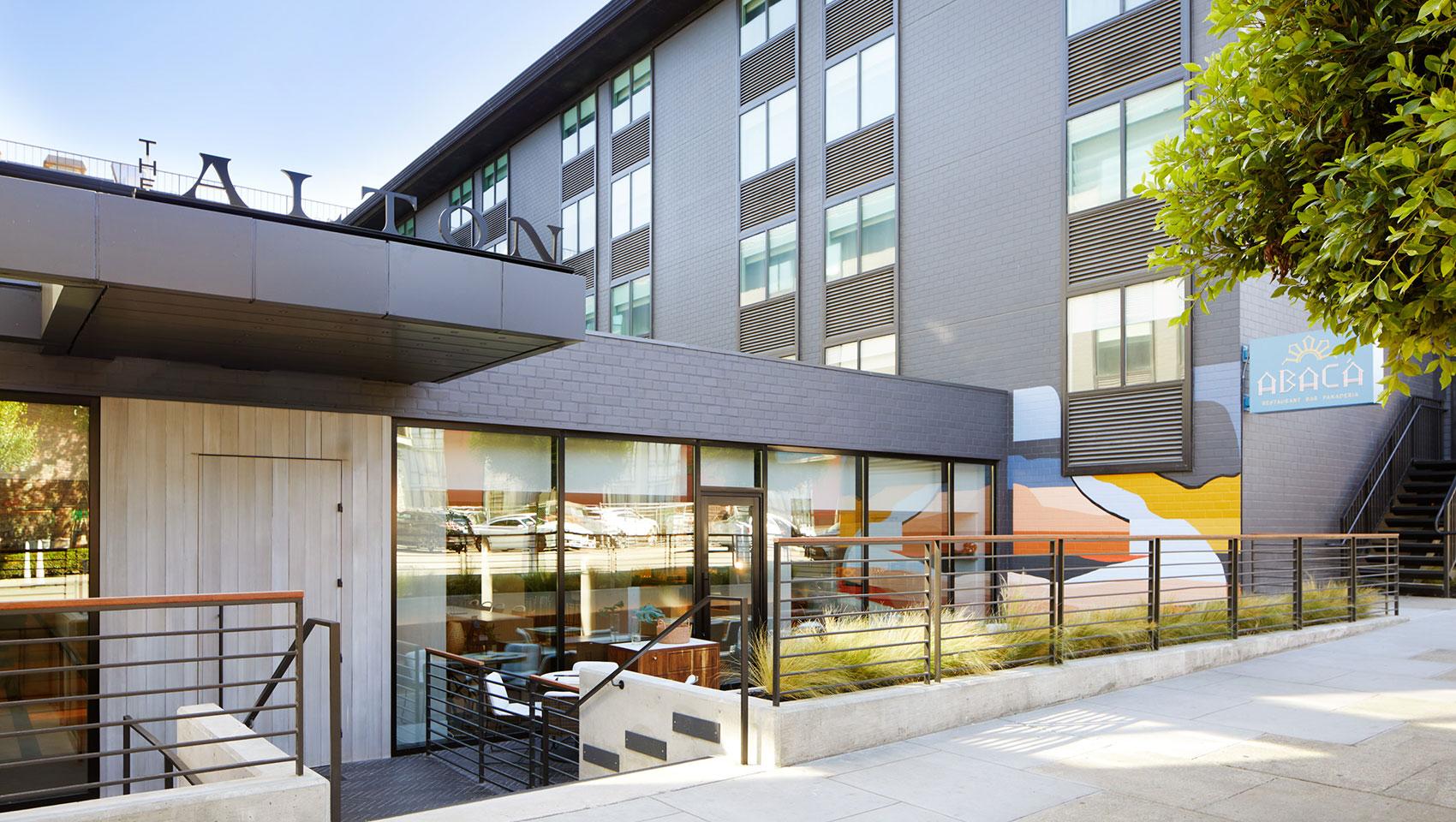 Upon stepping into the Kimpton Alton Hotel, you'll be immediately captivated by its design, which effortlessly embodies the laidback California cool. Designed in partnership with Kara Mann and Arcsine Architects, the Kimpton Alton Hotel's interiors pay tribute to San Francisco's past while embracing its future. The retro-chic spaces transport you back to the 1970s, with a contemporary twist. A gallery wall featuring a curated collection of contemporary art adds a touch of sophistication to the living room area.
The hotel's name itself, "Alton," is a nod to the late psychedelic artist Alton Kelley, known for his iconic rock posters. Kelley's artwork holds a place of honor near the entrance, setting the stage for the rock-and-roll atmosphere that permeates the hotel. Vintage area rugs, blonde wood floors, and an eclectic art collection create an inviting and comfortable ambiance, perfect for both day and night.
Article continues below advertisement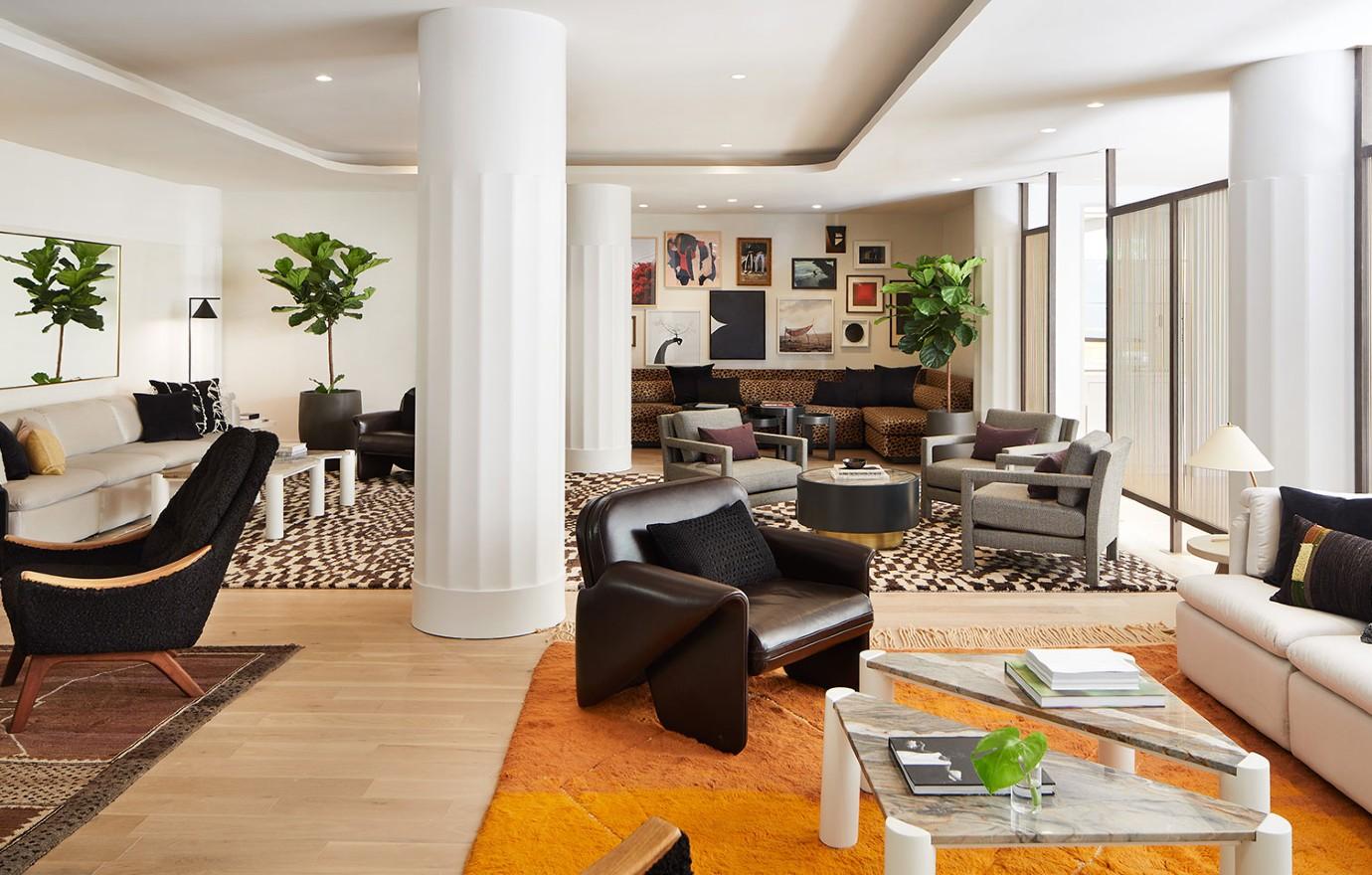 The Alton offers a range of accommodations to suit every traveler's needs. From cozy Essential King rooms to spacious Premium King Spa suites, there's a space for everyone to relax and unwind. The hotel's coveted one-bedroom suites, with their stunning Alcatraz views, serve as the perfect coastal pied-à-terre.
Custom-designed classic and vintage-inspired furniture, sculptural lighting, and marble accents create a soothing atmosphere. Signature Frette linens and plush bathrobes add a touch of luxury, while in-room amenities like Victrola record players and a curated selection of records ensure that you can create your own soundtrack to your San Francisco adventure.
Article continues below advertisement
Foodies rejoice, for the Kimpton Alton is home to ABACÁ, a contemporary Filipino-Californian restaurant that celebrates the vibrance of Filipino cuisine using the finest California ingredients. Here, guests can savor the Filipino tradition of pulutan, meant to be enjoyed with friends and family over drinks.
The cocktail program at ABACÁ takes inspiration from the flavors of the Philippines, and the wine list is carefully curated to complement the dishes. Coffee lovers can indulge in espresso drinks, kombucha, and cold brew, all served from a dedicated coffee bar
Article continues below advertisement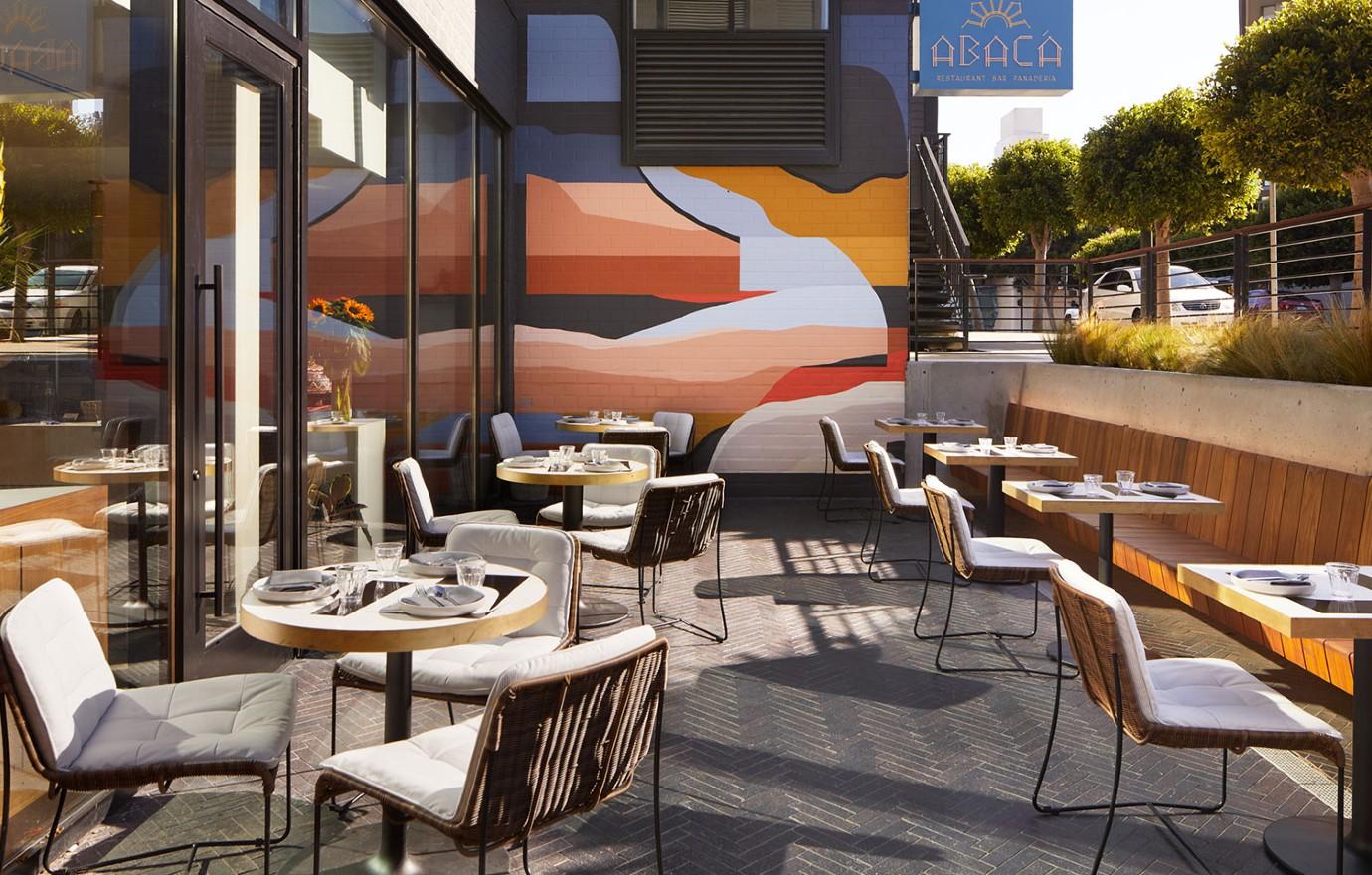 For those who like to stay active while traveling, the Kimpton Alton Hotel offers a 24-hour fitness center flooded with natural light. Peloton bikes, treadmills, and free weights are at your disposal. If you prefer outdoor workouts, you can grab a Kimpton x PUBLIC bike and explore the city or take a run along the waterfront paths.
If you're here for business or a special event, the Hotel offers 1,000 square feet of indoor meeting and event space, as well as an outdoor patio. Comprehensive multimedia support and catering from ABACÁ ensure that your event will be a success.
Article continues below advertisement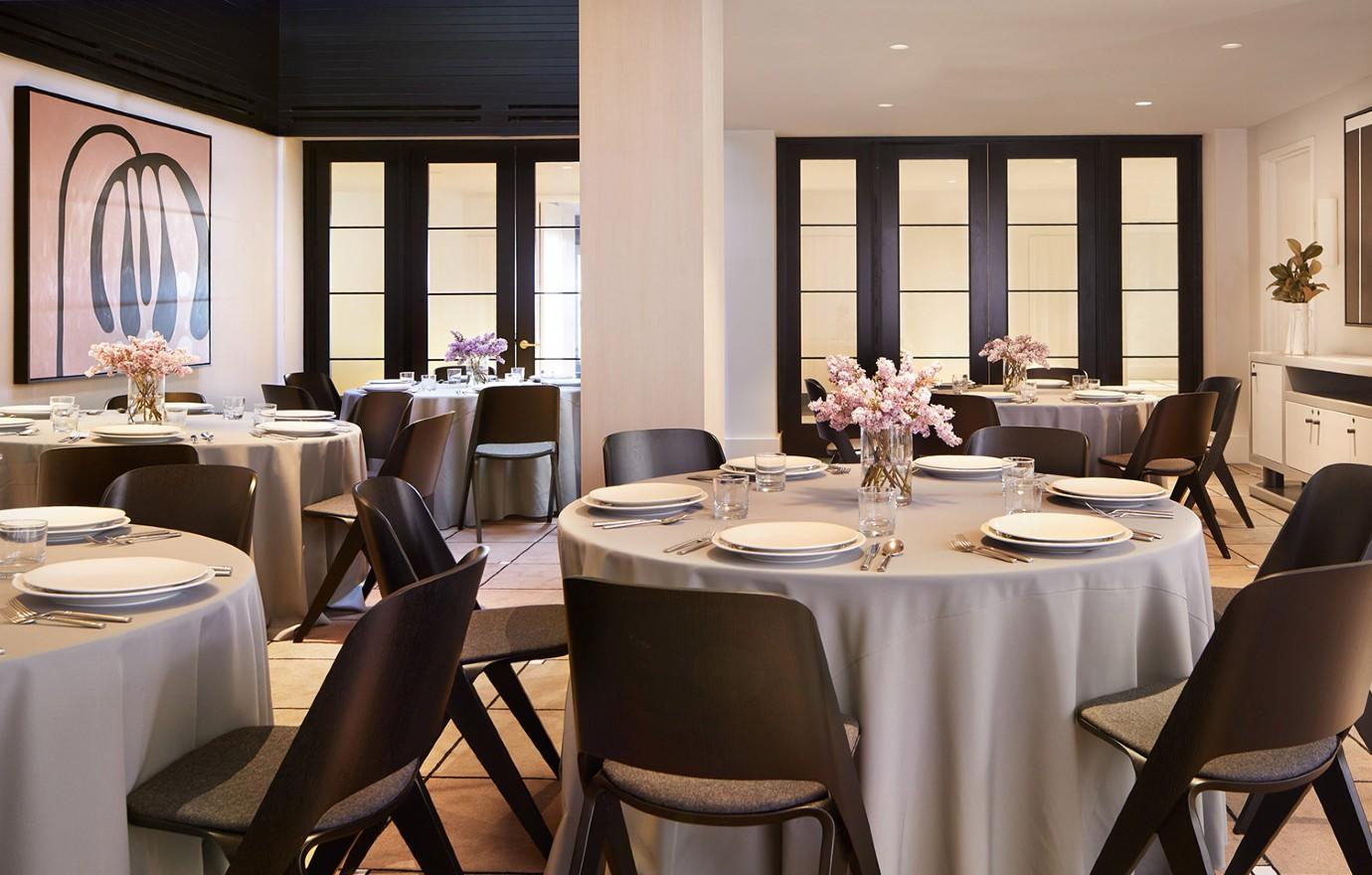 Whether you're a music lover, a food enthusiast, or an adventurer seeking the soul of San Francisco, the Kimpton Alton Hotel offers a unique and immersive experience that will make your visit to the city by the bay truly unforgettable. Come for the rock-and-roll vibes, stay for the coastal chic, and leave with a heart full of San Francisco memories.