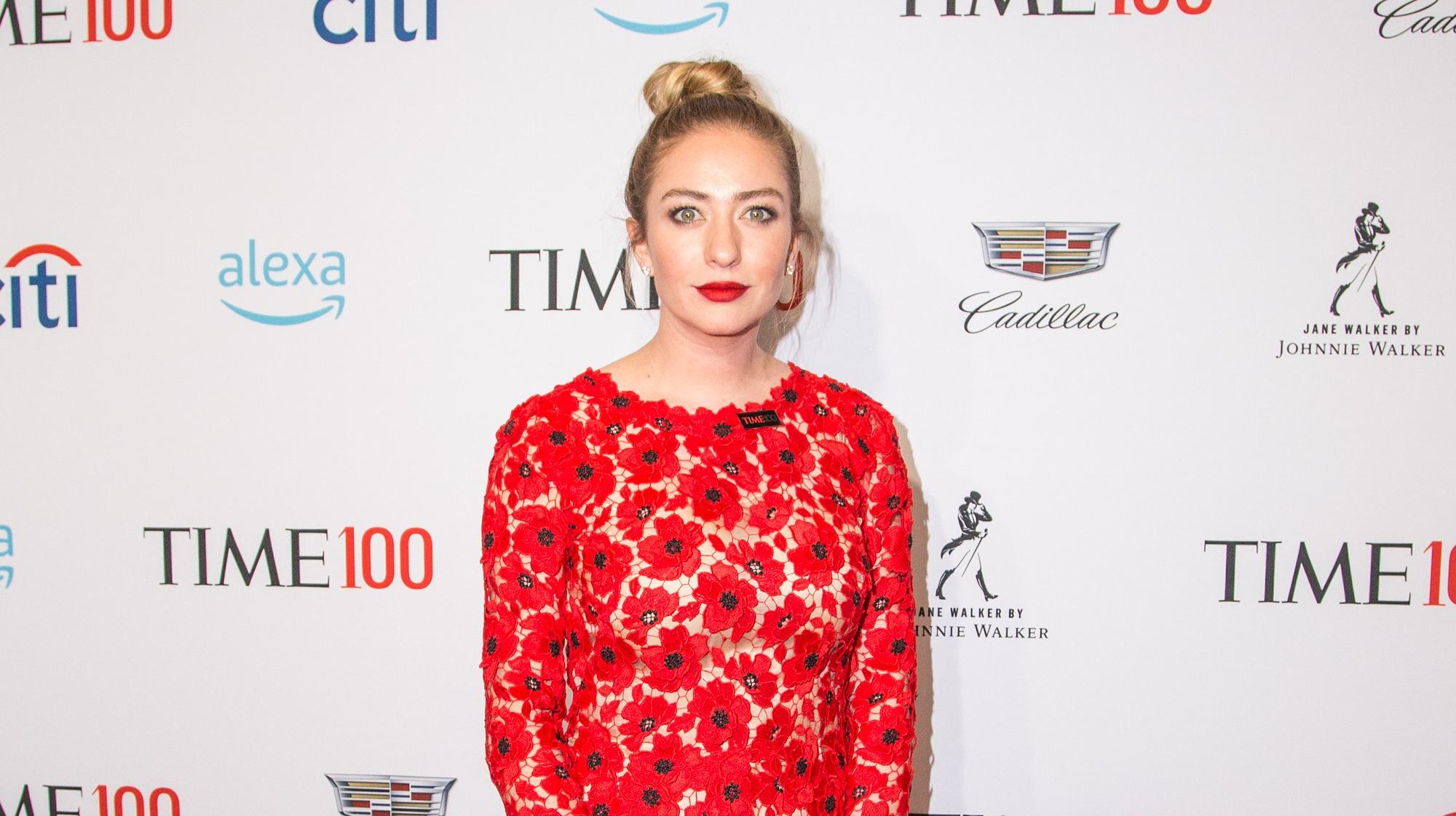 'Dream Big': Bumble CEO Whitney Wolfe Herd, 31, Becomes Youngest Female Billionaire To Take A Company Public
Talk about girl power! Whitney Wolfe Herd — the CEO of the popular dating app Bumble — made history on Thursday, February 11, when she became the youngest female CEO to take a company public in the United States.
"This is what leadership looks like. #BumbleIPO @whitney 💛," the company captioned a photo of Herd with her 1-year-old son, Bobby Lee "Bo" Herd II, on Instagram. In the photo, the blonde beauty, who sported a bright yellow suit, pressed the button to take the company she founded public on Nasdaq — all while carrying the tot in her arms.
Article continues below advertisement
After the momentous occasion, Wolfe Herd took to Instagram to share how she was feeling with her followers.
"To anyone going through a setback, low point, or rough patch. To anyone who feels disempowered in their relationships — or who's had the courage to make the first move into healthier ones. Today is for you," she began.
Article continues below advertisement
She continued, "This is the outcome of starting over again when it feels like the end. It's a testament to new beginnings, new paradigms, and new norms. Today has shown that barriers can be broken when we believe in a better way. @Bumble is the outcome of a fiercely dedicated team who've worked tremendously hard to show that women can, should, and will make the first move. When relationships are better for women, they're better for everyone. To all the first movers, whether on our platforms, in business, or in life: you're what today is about. Never take no for an answer, believe in yourselves, and turn your pain into purpose."
Wolfe Herd concluded her note by saying, "Most importantly, treat people with kindness and dream big. #BumbleIPO #BMBL 🐝."
Wolfe Herd founded the female-focused app — which has the women make the first move online — in 2014 following a bad departure from Tinder, and over the years, she has put together a company that is mostly women.
Now, Wolfe Herd is reaping the benefits since Bumble's value expanded to $8.7 billion after the company's stock began trading up nearly 77 percent at $76 per share under "BMBL," CNBC reported.
Wolfe Herd's 21.5 million Bumble shares are now worth more than $1.5 billion, making her the world's youngest self-made woman billionaire, Forbes reported.
"Hopefully this will not be a rare headline," Wolfe Herd told Bloomberg Television on February 11. "Hopefully this will be the norm. It's the right thing to do, it's a priority for us and it should be a priority for everyone else."