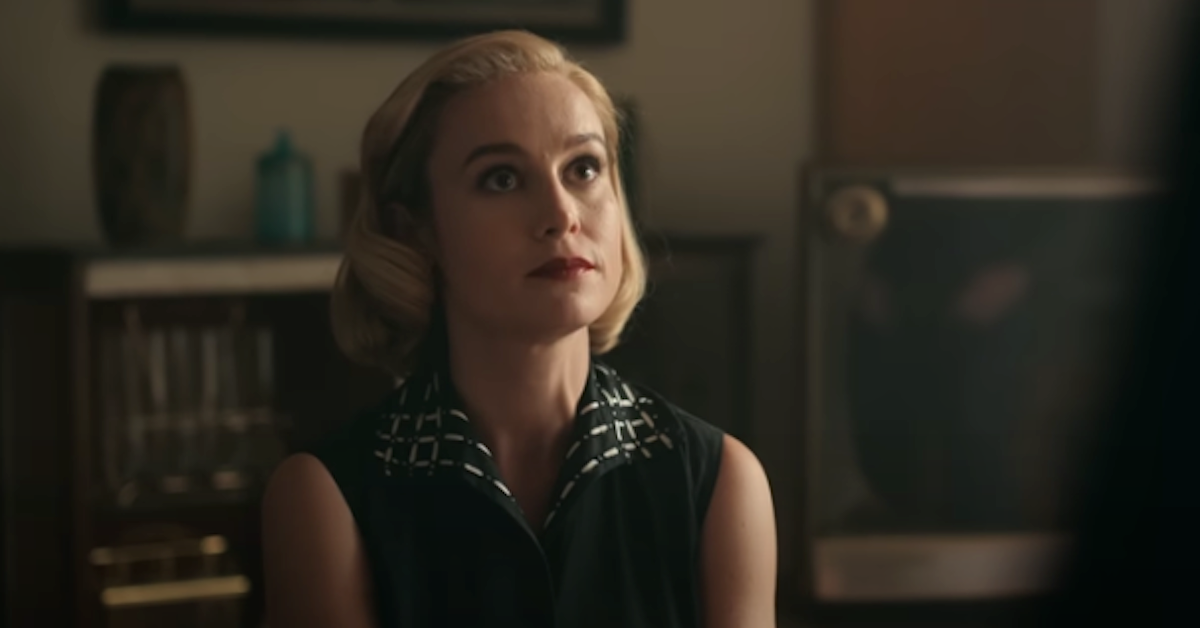 Brie Larson Dishes on 'Lessons in Chemistry,' Premiering on Apple TV+ on October 13
Are you jonesing for a feminist period drama starring Brie Larson? Then look no further!
The Captain Marvel actress is starring in a new Apple TV+ show, Lessons in Chemistry. Based on the No. 1 New York Times bestseller of the same name by Bonnie Garmus, the limited series premieres on October 13. And judging by the trailer, Larson's performance promises to be phenomenal.
Article continues below advertisement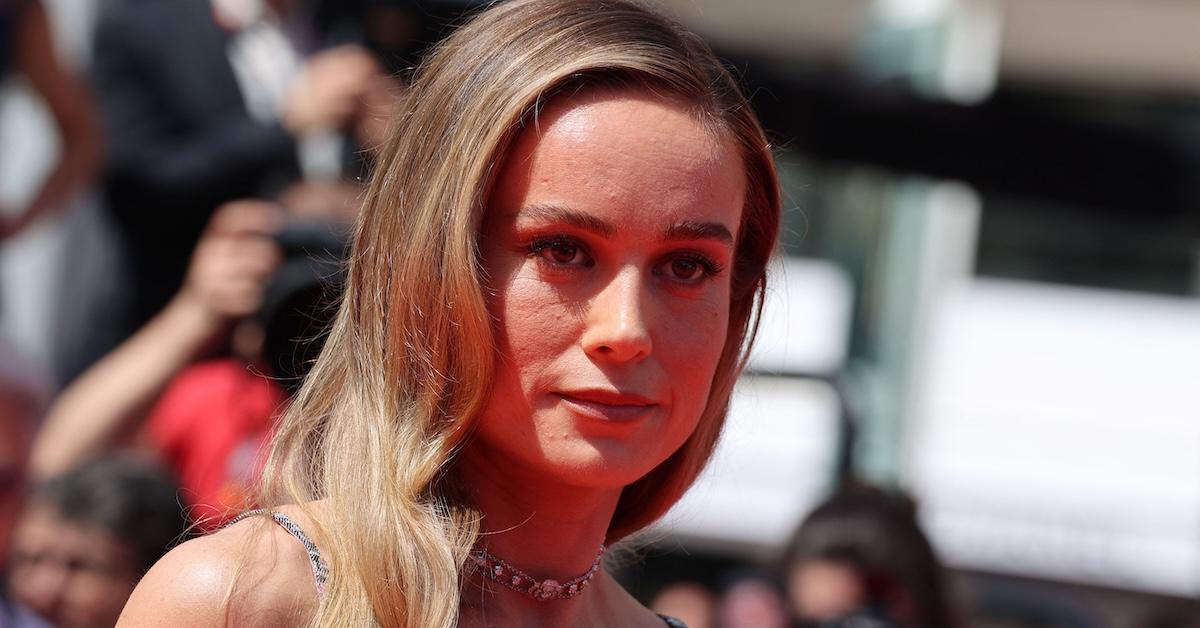 Lessons in Chemistry takes place in the early '60s and follows a young woman named Elizabeth Zott — a brilliant chemist who finds herself pregnant and fired from her lab. By accident, Zott stumbles into the opportunity to star in her own cooking show, Supper at Six, giving her a platform to speak out against the widespread misogyny during that time period.
In addition to Larson, the series stars Lewis Pullman, Aja Naomi King, Stephanie Koenig, Kevin Sussman, Patrick Walker and Thomas Mann.
Article continues below advertisement
Before the novel released to the public in 2022, Larson had the opportunity to read Lessons in Chemistry — and she couldn't put it down.
"Initially it was the book that drew me to it," she told Entertainment Tonight. "I was given an advanced copy of it two or almost three years ago now and it felt like a little secret 'cause nobody else had the book at the time, and I just flew through it and was just immediately taken by this character Elizabeth Zott."
Article continues below advertisement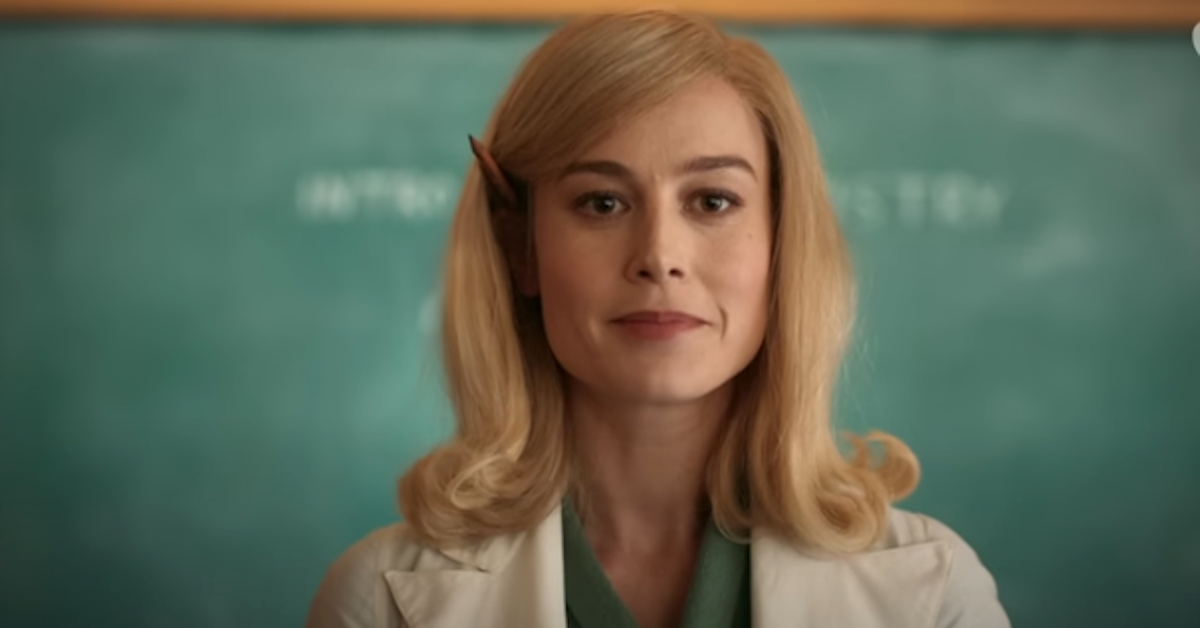 Larson also said she sees herself a bit in her character, Elizabeth Zott.
"I relate to her in so many different ways but one of the things is just her resilience and how much life she goes through," she explained. "And so the show gets to explore that and it kind of goes into everything — life as a whole, love, loss, chemistry, what it means to be alive on this planet."
Larson continued: "It goes through a lot, but does it in a way that is so sweet and buoyant and that is what I loved about the book because you kind of were caught off guard by how many weighty topics were in it because you always felt like it was buoyant and never got too self-serious."
Article continues below advertisement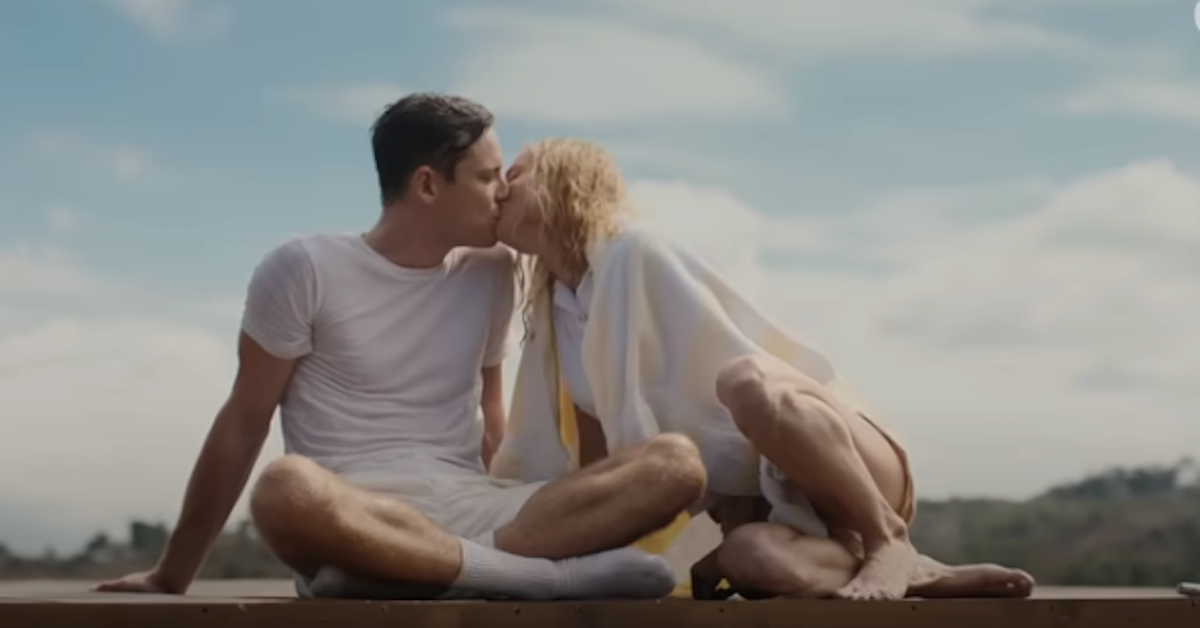 In addition to tackling misogyny, Lessons in Chemistry touches on racial equality and unplanned pregnancy.
"Yes, it's about science and chemistry but also about the inexplicable connection of chemistry you can have when you fall in love, the chemistry inside of our bodies and the chemistry that makes us up and makes life happen in the world as well as inside our human bodies," Larson, who also executive produced the series, told ET. "So there is a lot and it's also about the way that life can surprise you. The way that you can't always predict and plan out."
The first two episodes of Lessons in Chemistry drop on Apple TV+ on Friday, October 13, 2023. After that, new episodes will premiere weekly on Fridays through November 24.