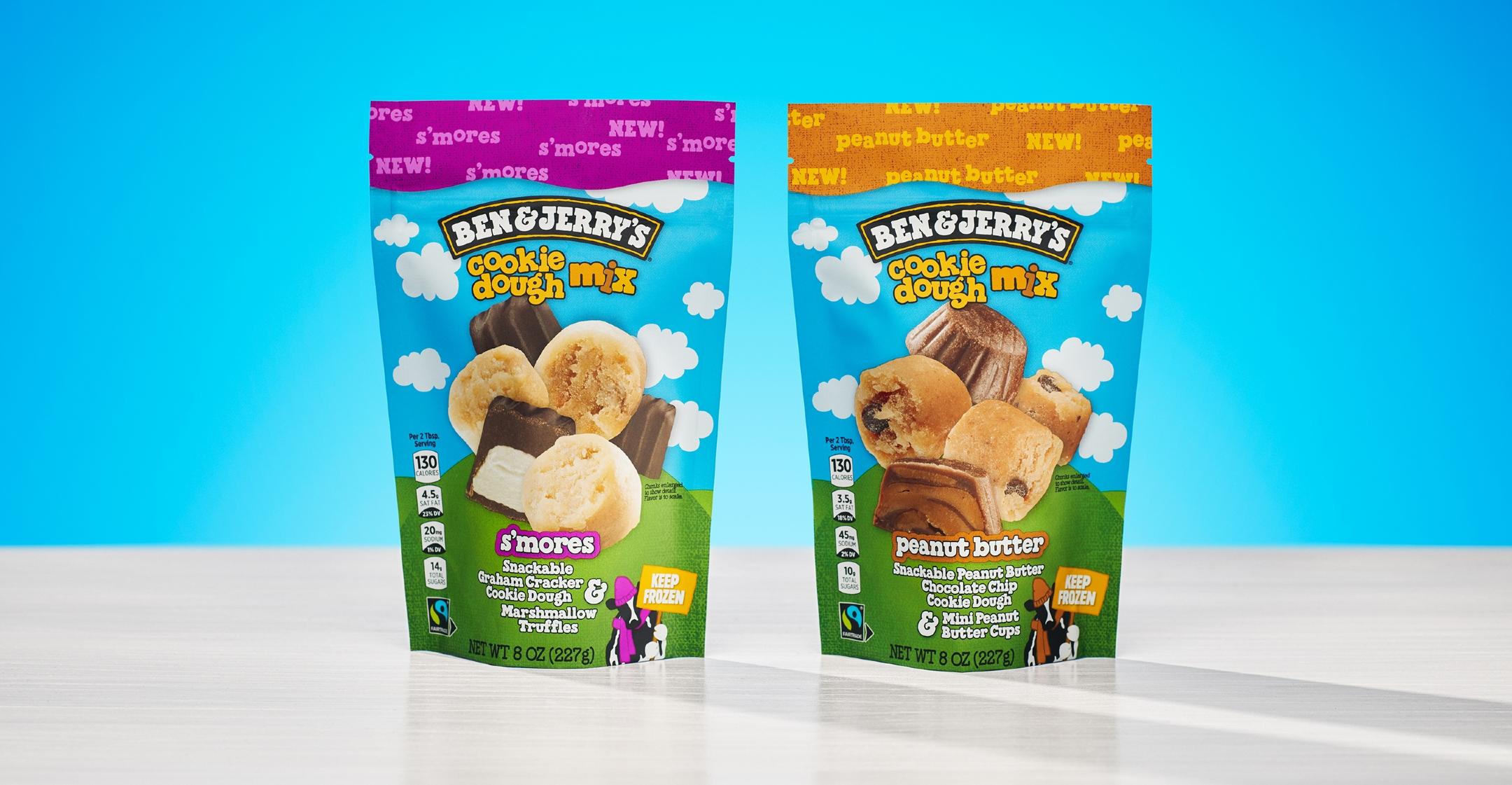 Ready For A Sugar Rush? Ben & Jerry's New Cookie Dough Mixes Include Fudge-Covered Marshmallows & Peanut Butter Cups
Dough my god: Ben & Jerry's is giving their line of Cookie Dough Chunks an upgrade!
The beloved ice cream brand has unveiled Cookie Dough Mix, a treat that combines gobs of cookie dough with other favorite candies.
Article continues below advertisement
The S'mores Cookie Dough Mix, which comes in an 8 oz. bag, features bites of graham cracker cookie dough and fudge-covered marshmallows, while the equally delectable Peanut Butter Mix consists of peanut butter cookie dough and mini chocolate peanut butter cups.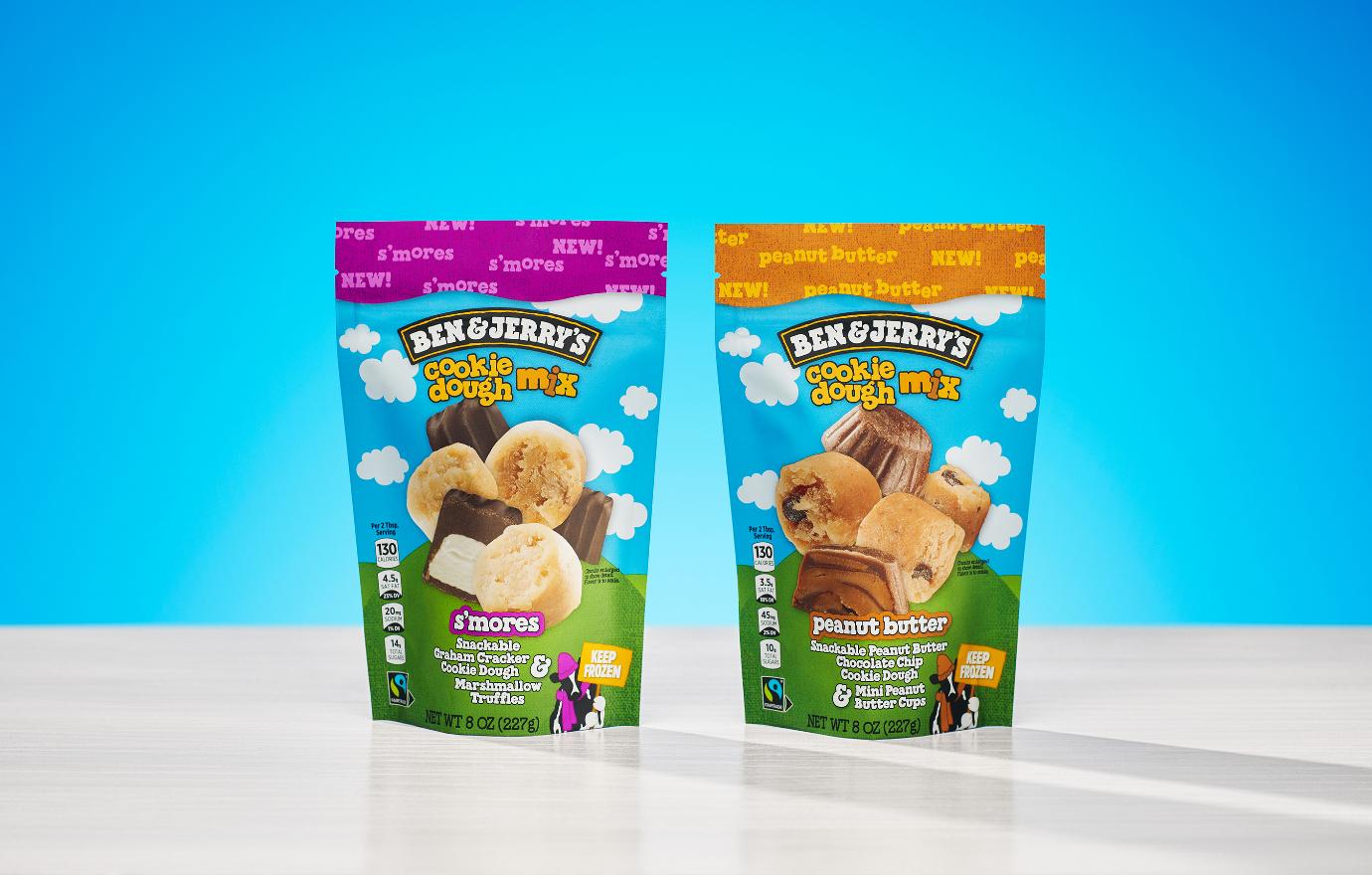 Article continues below advertisement
In honor of the new mixes — which are available now in the frozen section of supermarkets and convenience stores for $3.99 to $5.49 — the confectioners launched the #HowDoYouDough campaign, which encourages fans to use the hashtag when suggesting new flavor ideas. You can also use the hashtag to share the creative ways you prefer to eat your dough.
A handful of lucky fans will receive a "care package" that's sure to include plenty of sweet treats.
Over the past several months, Ben & Jerry's also introduced a 3 oz. size of their Chocolate Chip Cookie Dough in addition to new flavors, such as Sugar Cookie and The Tonight Dough, the latter of which is a mixture of chocolate chip cookie dough and chocolate-covered peanut butter cookie dough.
Article continues below advertisement
Unlike the cookie dough you may find in the refrigerated section of the supermarket, every variety of their Cookie Dough Chunks are made with heat-treated flour and pasteurized eggs, which eliminates the risk of getting a food borne illness.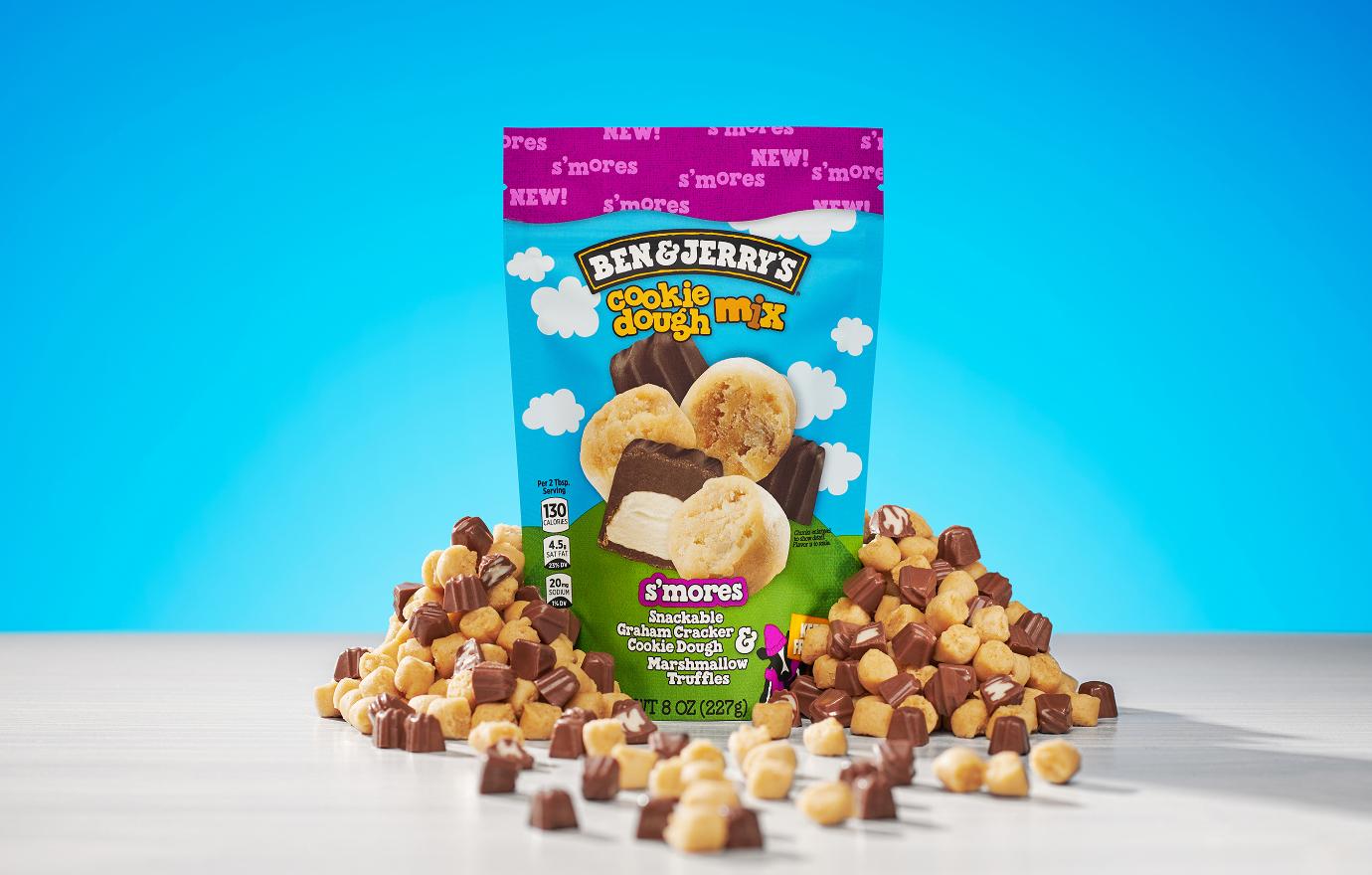 Article continues below advertisement
Ben & Jerry's first debuted a cookie dough ice cream flavor in 1984, and it's remained a fan favorite since. In fact, it was the third most popular flavor last year, while Half Baked, a concoction made with cookie dough bites and fudge brownies, came out in the top spot.
Coming in second (for the eighth straight year!) for 2021 was Cherry Garcia, a cherry ice cream base loaded with cherries and fudge flakes.
Rounding out the top five were Chocolate Fudge Brownie and Tonight Dough. The rest of the list was made up of Strawberry Cheesecake, Phish Food, Americone Dream, Chunky Monkey and Brownie Batter Core.